I ride to the Farmers Market this morning to find the annual bike week cruiser bike mob scene at the park. OMG, I got lost in this museum of fantastic bicycles.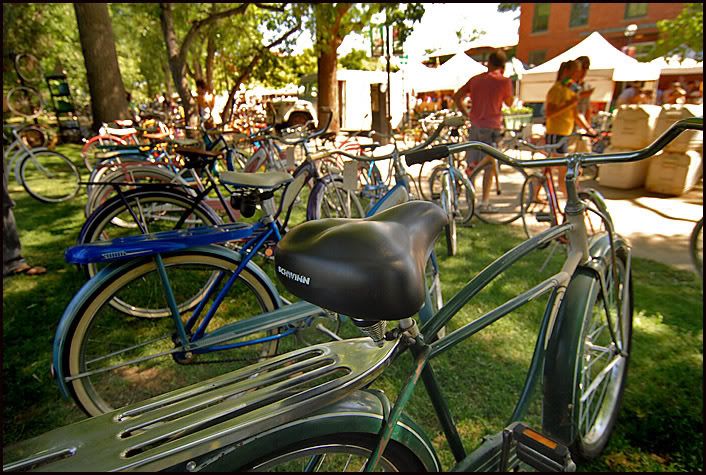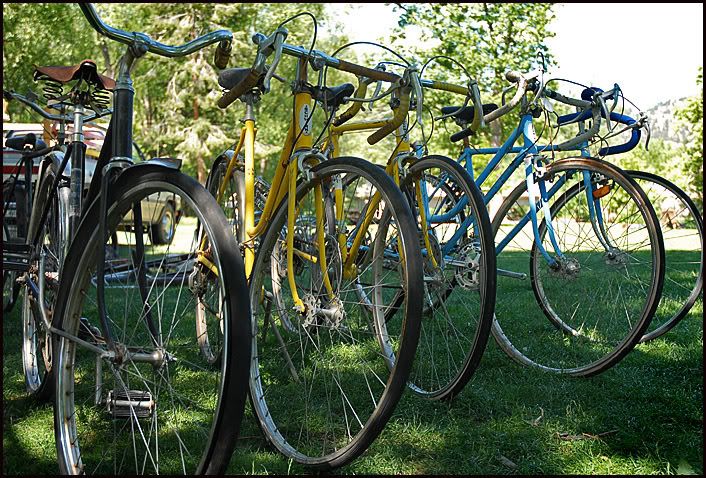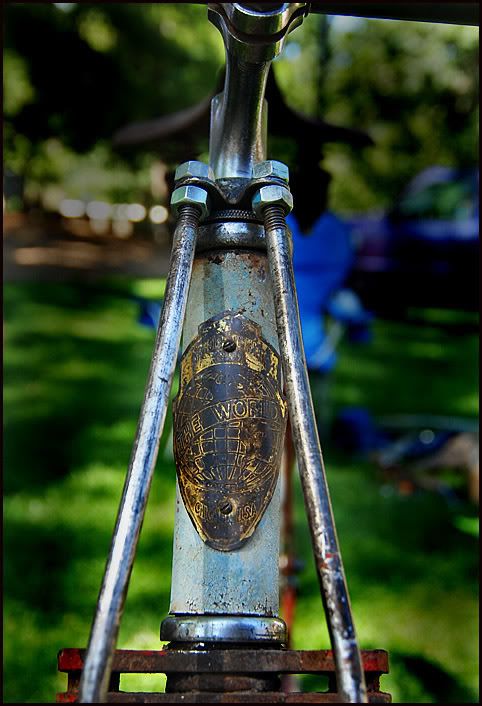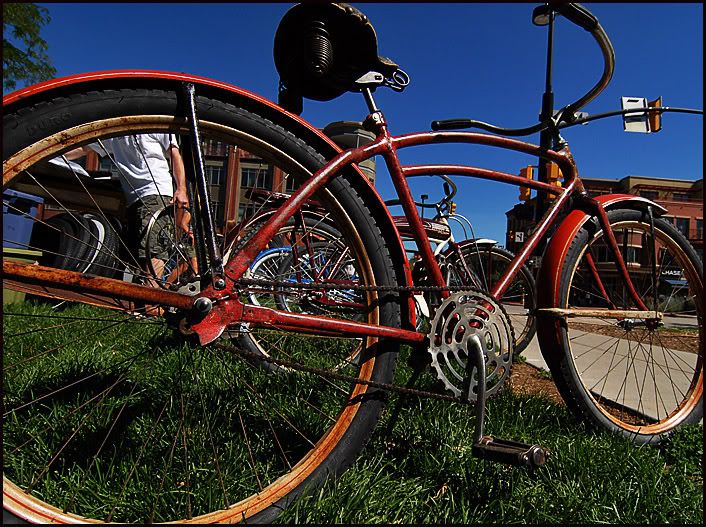 I had to laugh at the New Ellsworth Truth Triple.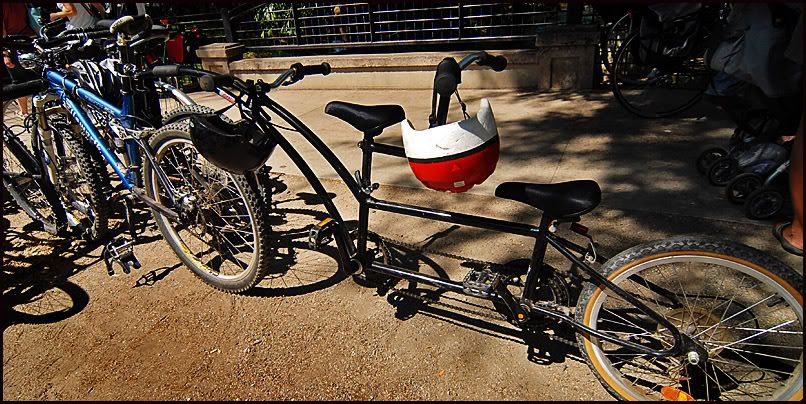 and guess what,...... I came home with a new baby.
Schwinn Cali 5 speed Cruiser.