Discussion Starter
·
#1
·
If you slightly lift up the saddle of 575 and hear a knocking or looseness kinda noise, make sure all the suspension bolts are tight, your rear wheel's bearings are not loose and your saddle is tight on the seatpost. If the sound and sensation is still there, it's more than likely your shock's bushings.
Here is what it would sound like (turn up the volume):
I'm not including the steps to remove the shock from the bike and the dogbone as that was already covered on a different thread.
Step 1- Gather all the tools you will need. In this case, a bushing tool.
This tool is made by mtbr member "mtnbiker4life" and he sells it in the classifieds along with bushings for different manufacturers. It is a very well made and I highly recommended it to the DIY crowd!
Also shown are the assorted tools needed to remove the shock from the Yeti and it's dogbone linkage.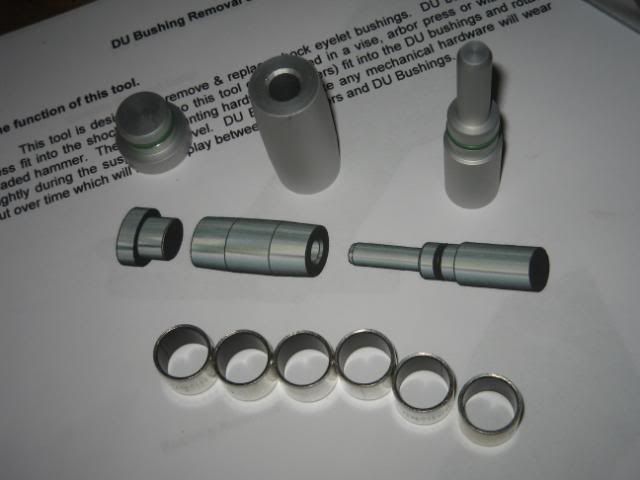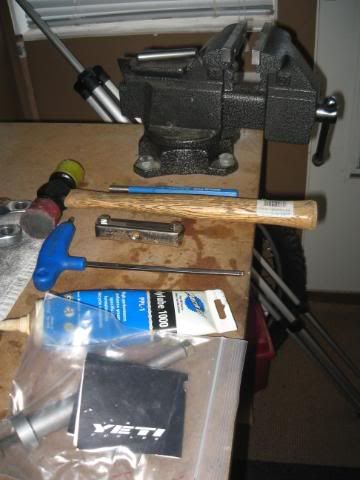 Here is a picture of the old bushing prior to removal.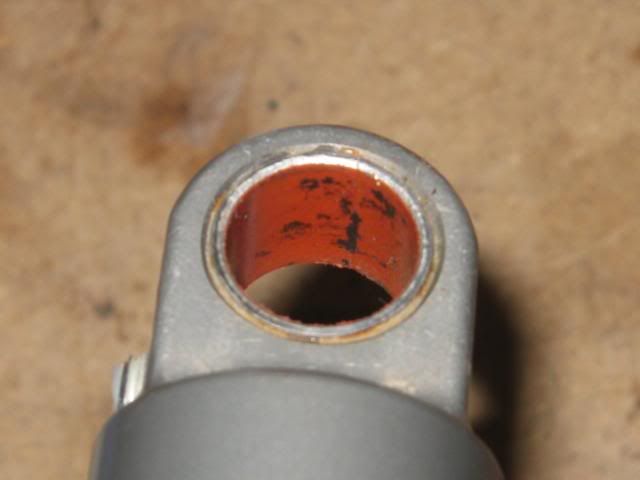 Step 2- Insert the Ejector Pin through the bushing and slide the bushing guide on the other side with the counter bore facing the shock so as to capture the bushing once it's pressed out by the pin.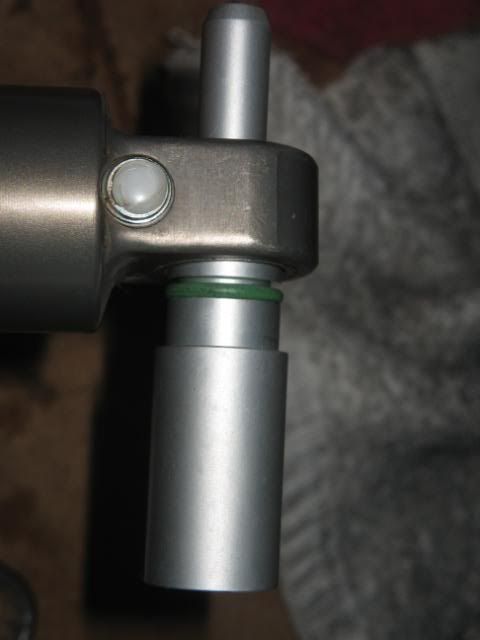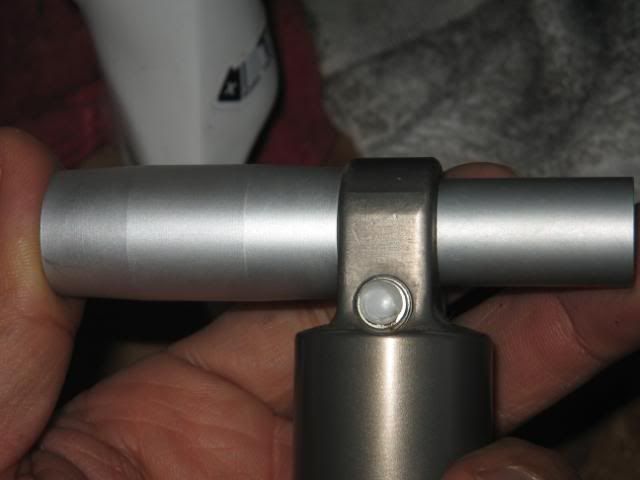 I used a vise to press the bushing out out of the shock eyelet and into the counter bore.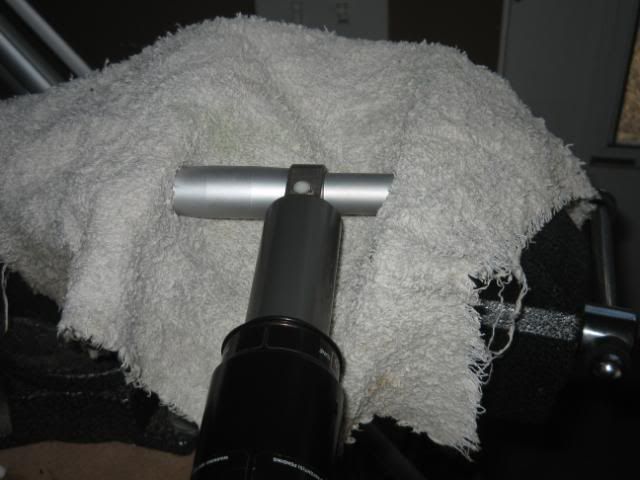 The bushing presses out pretty easily using the vise.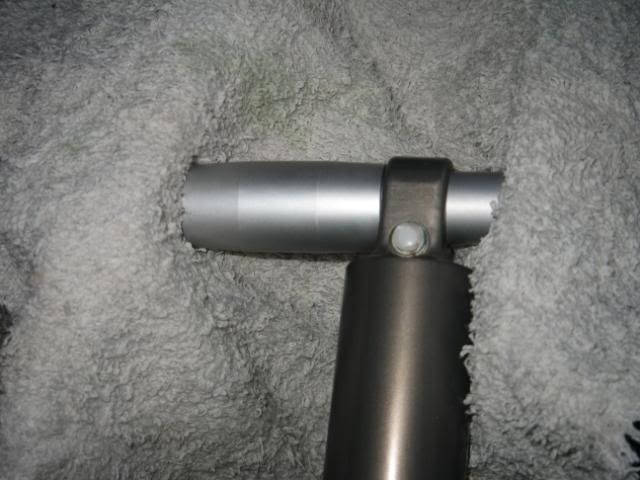 Note that the bushing has been pressed out of the shock's eyelet and into the counterbore on the other side.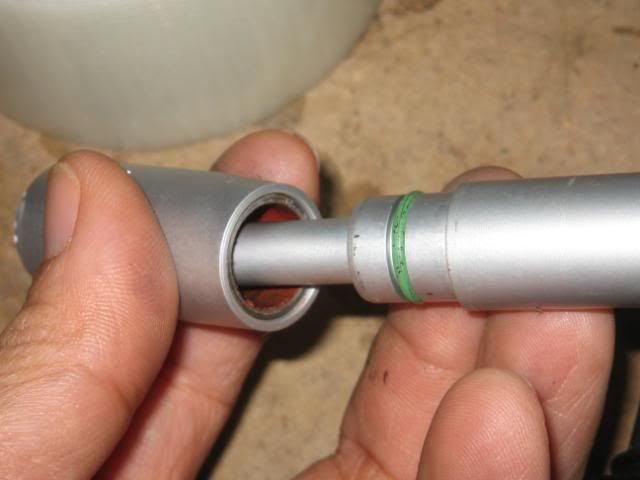 Step 3- Installing a new bushing
Clean the eyelet.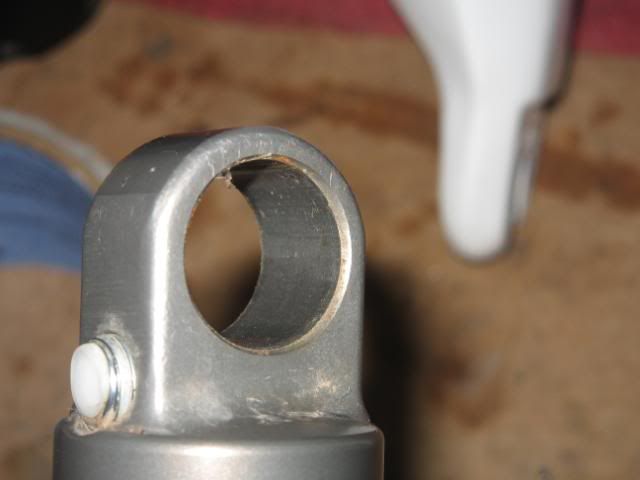 Lightly grease the pin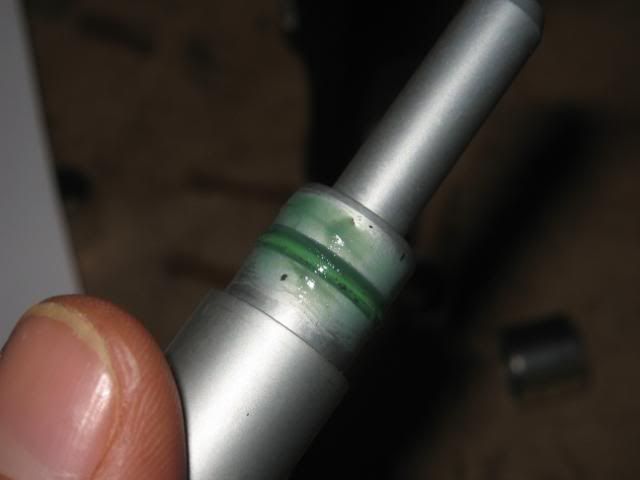 Put the new bushing on the pin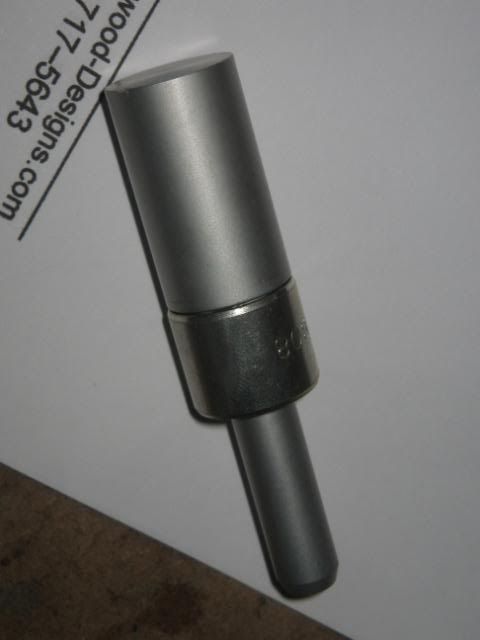 Lightly grease the bushing
Place the support foot (the end cap) into the counter bore of the bushing guide (the counter bore will not be directly against the shock during the bushing installation).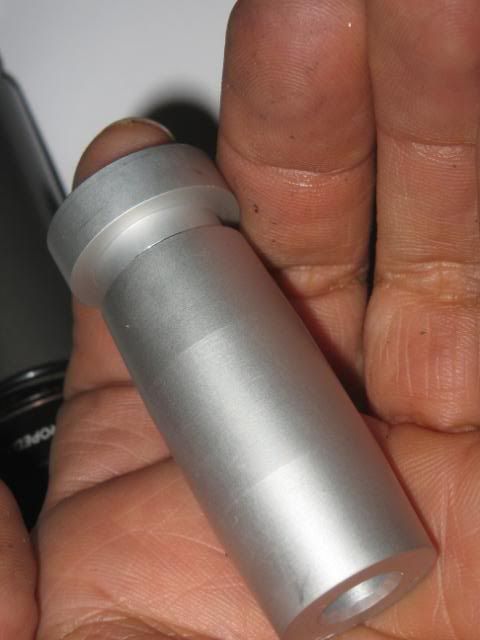 Make sure that the slit in the bushing is facing away from the shock body (or facing the back of the bike).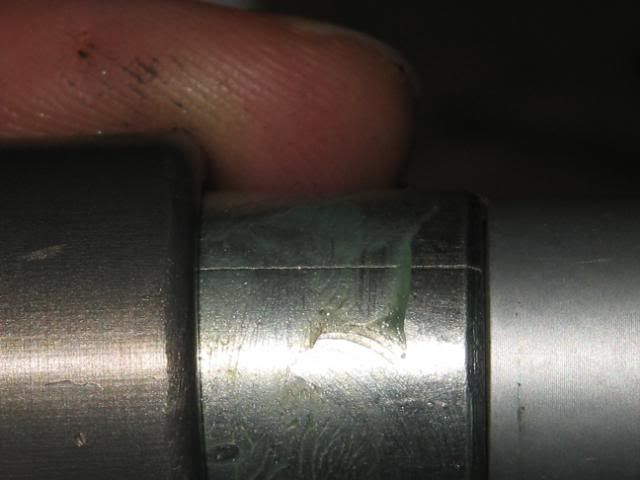 Put the tool into the vise and slowly press the new bushing in.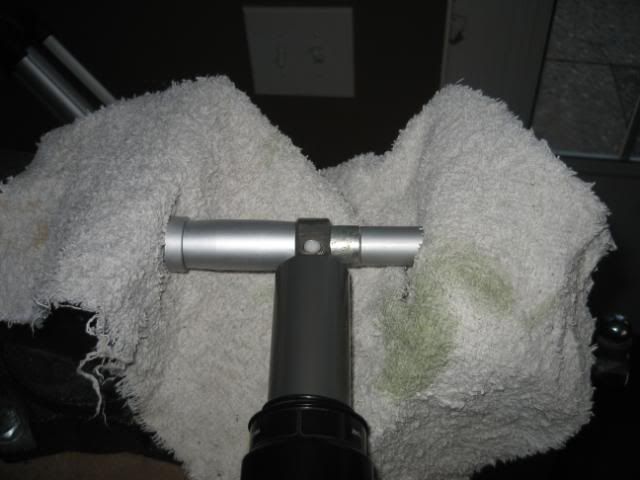 Halfway in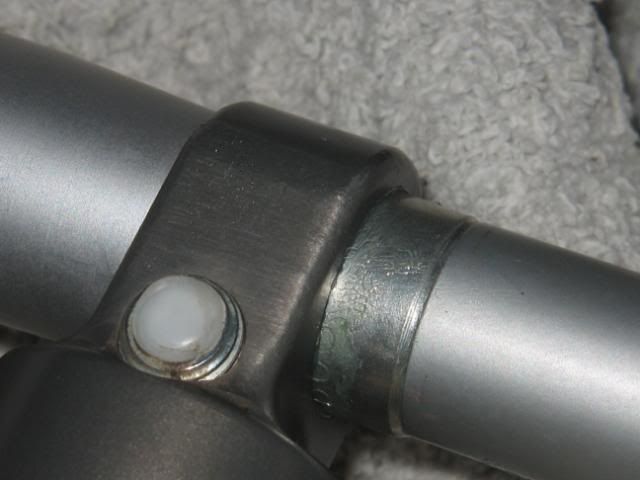 Done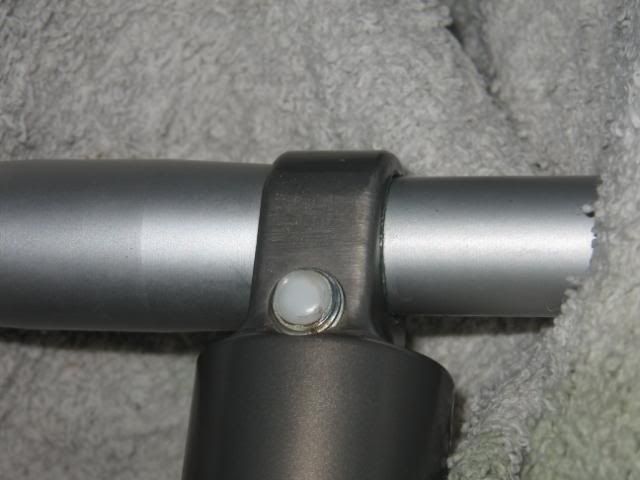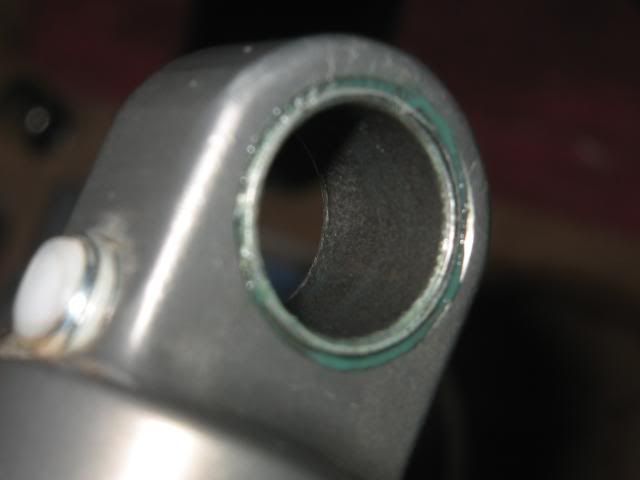 Step 4- Put the shock back on the bike and torque all bolts to spec.
Test. No more bushing slop
Total time was 10 minutes to remove the shock and dog bone, 5 minutes to remove and install a new bushing and another 10 minutes to reinstall the dog bone and put the shock back on the bike....