Discussion Starter
·
#1
·
Seems that when I put "dog" in the title, the thread gets thousands of hits. We'll see how that works out with mountain biking pics
Winter finally hit CT last week. Over December and the first part of January we had 39 days where the temps were above normal. The last week has been below normal all week. We got a little snow on Thursday night and its been cold enough to keep it crunchy. This is the best time of year to ride. The trails are hard and fast, the snow added a bit of a sliding layer on top. Very cool to head into a corner lock the rear wheel for a second and slide across the snow. Sometimes the snow is unpredictable and these slides are tough, this weekend it was really nice.
Saturday my wife did her first "winter" ride. She did awesome despite 20 degree temps and 30 mph wind. We only stopped once, since standing still was painful, at best. Incidentally we encountered a group of dogs off leash, one of which has nipped my calf before. The owner has now developed a technique to control his dogs, it was nice to see improvement.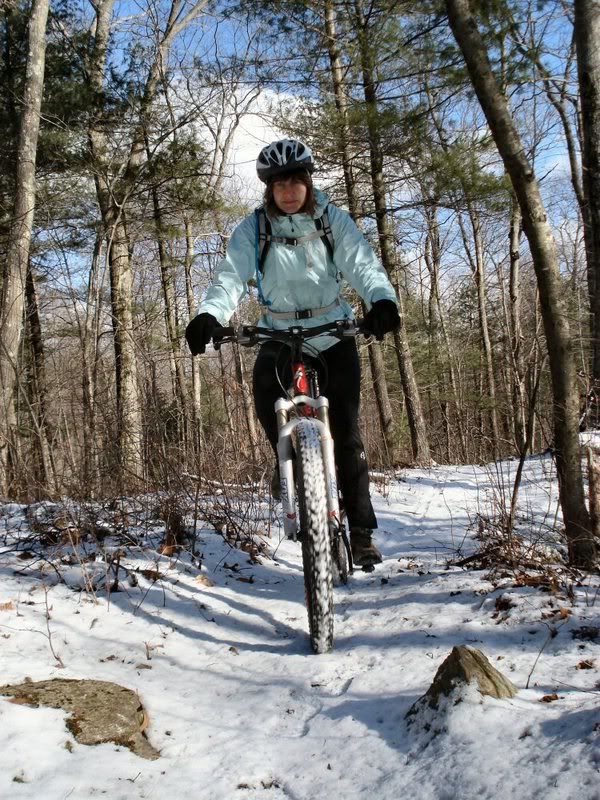 Slider and I hit up the same place today and caught some of the more technical areas. Even with the snow most everything was rideable - there were a few off camber rocks which we passed on. It was a great, fast ride.
My RM Switch is down with fork problems so I dragged the Titus RX100 out for a ride. It took a little while to get used to that racing geometry again after the relaxed ride on the Switch. I was pretty happy with the way the RX worked out though, I gotta ride that bike more often. It carves turns so much tighter and it also is a bunch easier to climb.
Today got into the 20's (starting temp was 11), but there was very little wind.
Slider: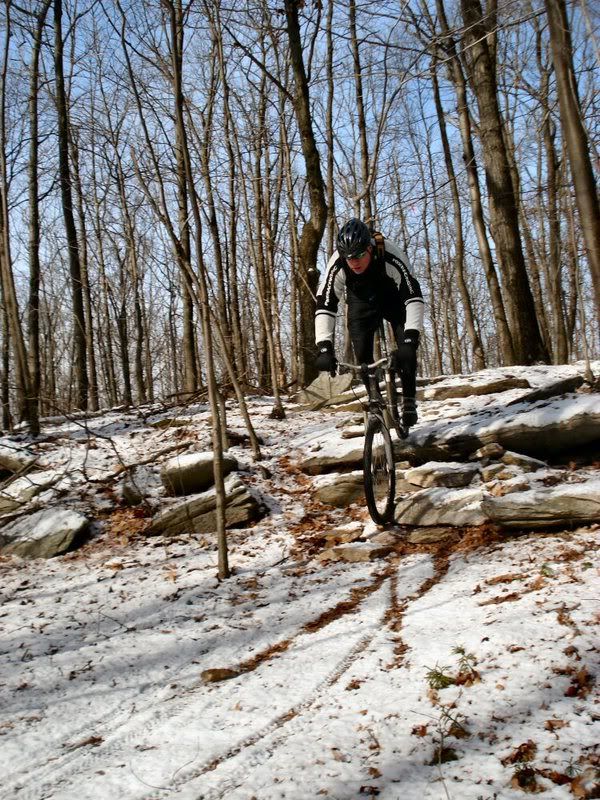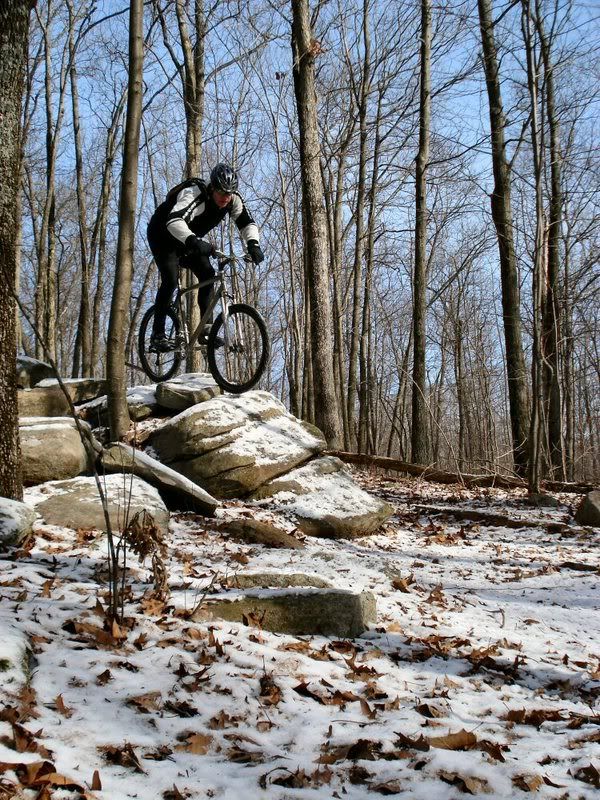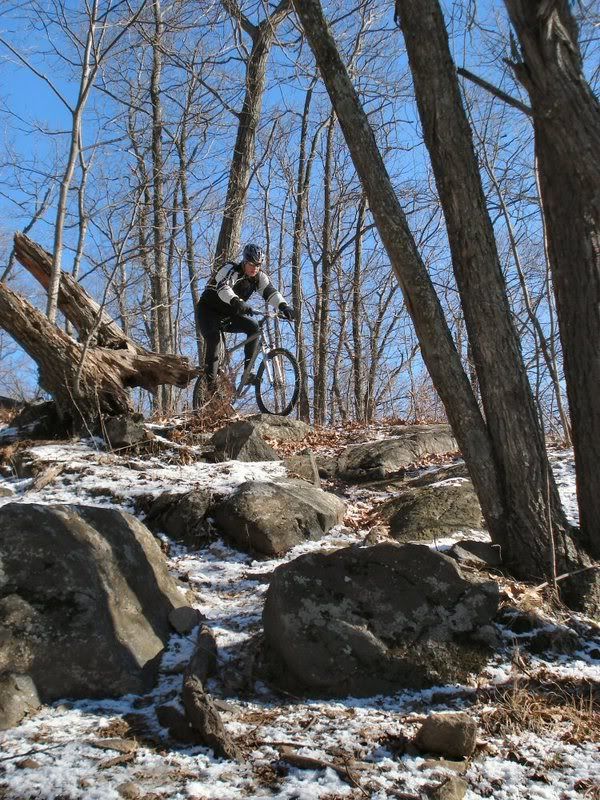 Me...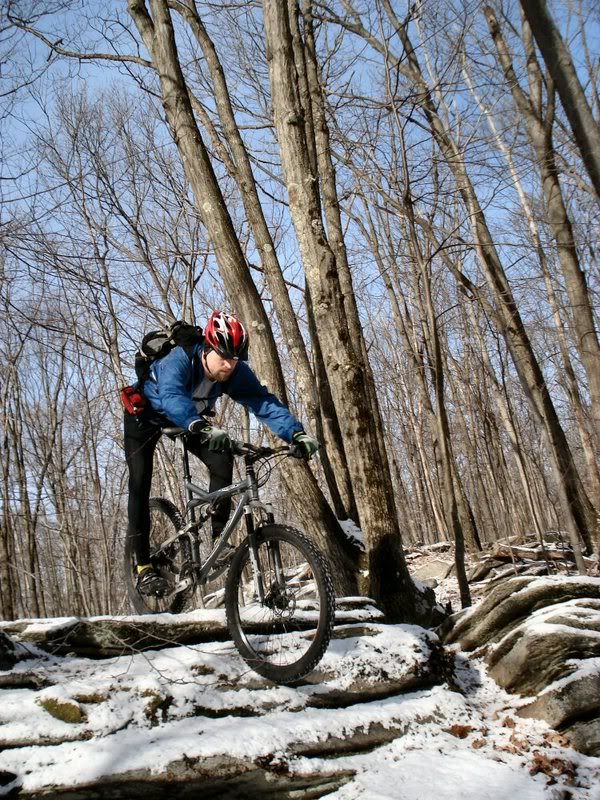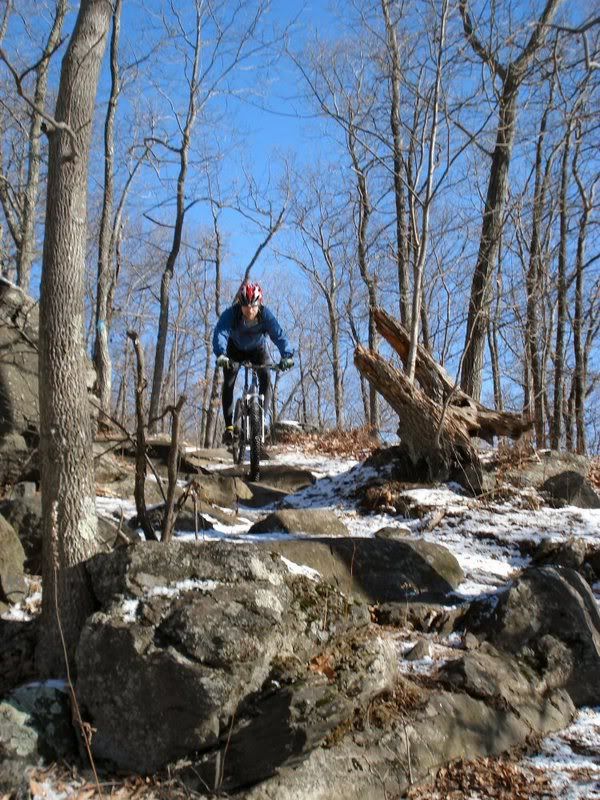 Two great rides...
John