Discussion Starter
·
#1
·
After looking at the "recycle your chain" thread, I was struck by a bit of inspiration. But first some back story.
My 8 year old loves turtles. She asked for turtle toys for christmas. As you can imagine, there are only so many turtles in the toy dept. at Target, and she already had them all. So, the closest I could come was a plush tortoise Webkins. She was excited to get it, but I wanted to do something more.
So, back to re-purposing. I've had an ancient set of LX chainrings in my junk box for over a year now. They were off of a bike I literally rescued from a trash pile. The bike has since been parted out and the cranks are in use on my SS/FG roadie. The rings being old and well worn were of no use to me, but I'm not one to throw things (bike things at least) out willy nilly. So, I see the chain recycling thread, and an idea pops into my head. I'm not artist, but I am a bit handy with tools. The hack say comes out, the rings go in the vice, and the parts start getting cut. A few hours later, a few spare chain links and a bit of super glue, and here is the end result.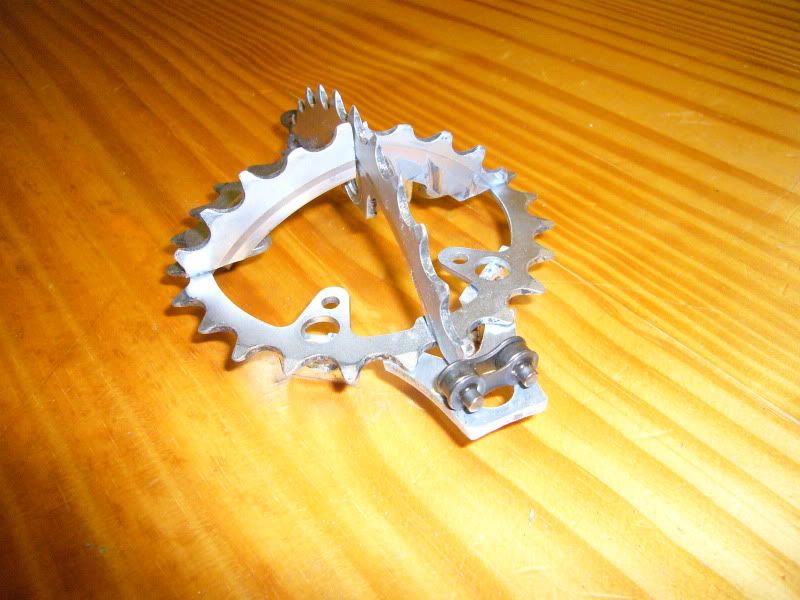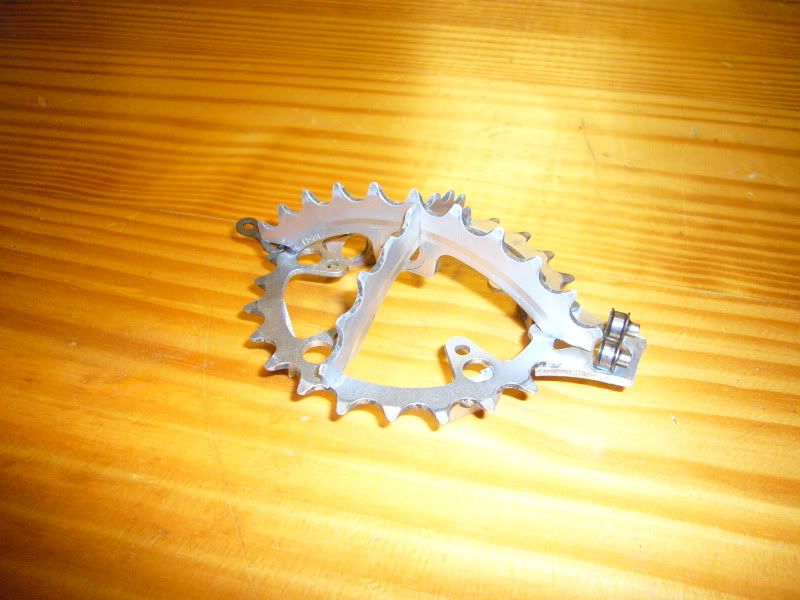 Far from "art", and not nearly as beautiful as the bowl made from chains, but hopefully servicable.