The 2012 Raleigh Furley, I searched high and low for information about this bike ever since hearing about it last winter. The internet was full of the same basic stuff, but no meat about this bike. I decided that since I'm one of a few people who actually got their hands on one of these things this year, that I should post up some information about it.
The ideal bike that I was in the market for was a cross bike with discs, and it had to be singlespeed. I didn't want to buy a geared bike and pay for a bunch of extra parts that I'd end up taking off. Oh, and I wanted to keep it under 1k as well. My plan for this bike was to get something a little more fun to ride to work, and something to ride in the fall when I feel like changing things up and putting the MTB away. Enter the Furley. I really liked what it offered and it was low budget. Like I said, this bike is seeing commuter duties probably 75% of the time, so the price was a factor, this bike needent be blingalicious.
I was pretty much sold on buying one, there wasn't much else out there that I could get in the same price rang. After scouring the internet only to find the same couple of pictures, and no information I decided to head to my LBS to see what was up with this thing. I ended up putting money down on a pre-order the next day. My LBS said they could get me one... in MAY. Mind you this was late February so there was several feet of snow on the ground, so May seemed like forever, but I was willing to wait. May came and went, the LBS called to apologize and said that they would get one for me in late June. June came and went, same story. Finally on July 2nd I got the call that my bike was in and I could come get it. Sweet!
First impressions, it's heavy. I heard that it was heavy, and it is. It feels solid though, and I know that the frame and fork will take a beating from me for many years, so the weight isn't a big deal. I'm not planning on racing this bike (though I probably will just for the hell of it), so having a heavier bike isn't a problem. I have not weighed it yet, if enough people are concerned I'll happily throw it on my scale. For a commuter, it will be perfectly fine. My only other gripe are the brakes. There isn't a lot of information about them, they are made by Pro-Max. I actually have them dialed in pretty nice right now and they are working fine, but I have to figure out how to get more action out of the drop levers. The brakes are fully adjustable like a bb7, so getting them to bite is just a matter of screwing with them for a few minutes. The bike has clean lines, the paint is nice, no chipping or scratching yet and it's been locked to several things. I've had no problems with the EBB or dropping chains, I've climbed some massive hills on it, the chain is not coming off.
I did end up changing 2 things, well 3 actually. First I swapped out the Kenda "happy medium" 32c tires to my all time favorite tire, Kenda Small Block 8s (35c). This purchase was made prior to even having the bike, but after seeing the Happy Mediums in person, I would probably just leave those on until they wore out. Oh well, I have an extra set of tires now. The 35's easily fit the front and back, I'm not sure how wide I could go in the back, but I'm happy with 35's for now. The only other thing I changed was for bike fit, I put on a 90mm stem, I felt a little stretched out (bike is a 55), so the 90 made everything fit perfectly. Since I was putting a Thomson stem on, I threw on a Thomson post that I had laying around. It's good to match I guess.
I've owned this bike for 1 week as of today and I am very happy with it. It is exactly what I was looking for in a bike, nothing more, nothing less. It works great, it looks nice, everything functions well. It's a nice bike for people on a budget, or for people like me who wanted a bike they could just ride everywhere and not worry about it. I've had this thing all over the place, trails, road rides, dirt roads, and it's very comfortable. I think this fall when I ride it on more singletrack I'll probably gear it a little easier, 39x18 is a lot of gear to push around in the woods (I typically run a 32x18 around here).
If anyone has any questions about this thing just let me know. I hear there may be a couple more floating around the US right now, and that they are going to do another run for 2013 so get it while it's hot. Here are a few pictures, because the 5 same pictures I've seen online are boring.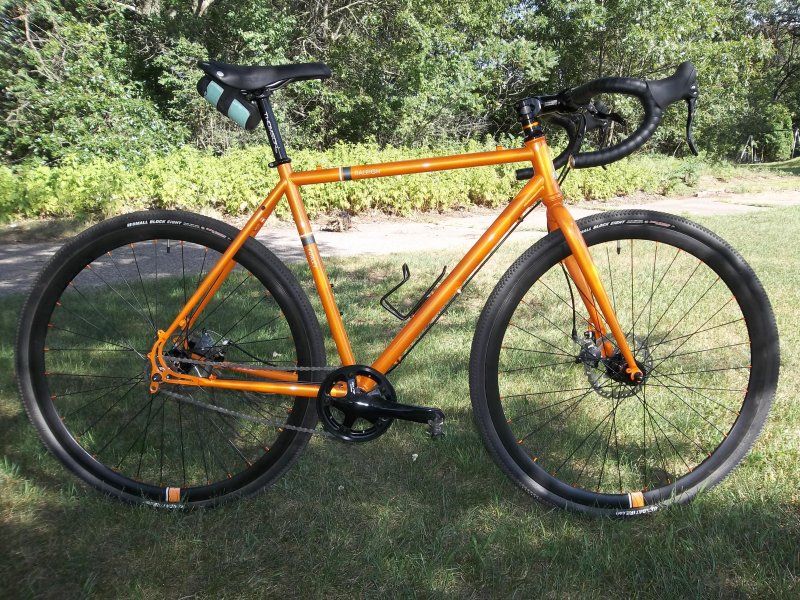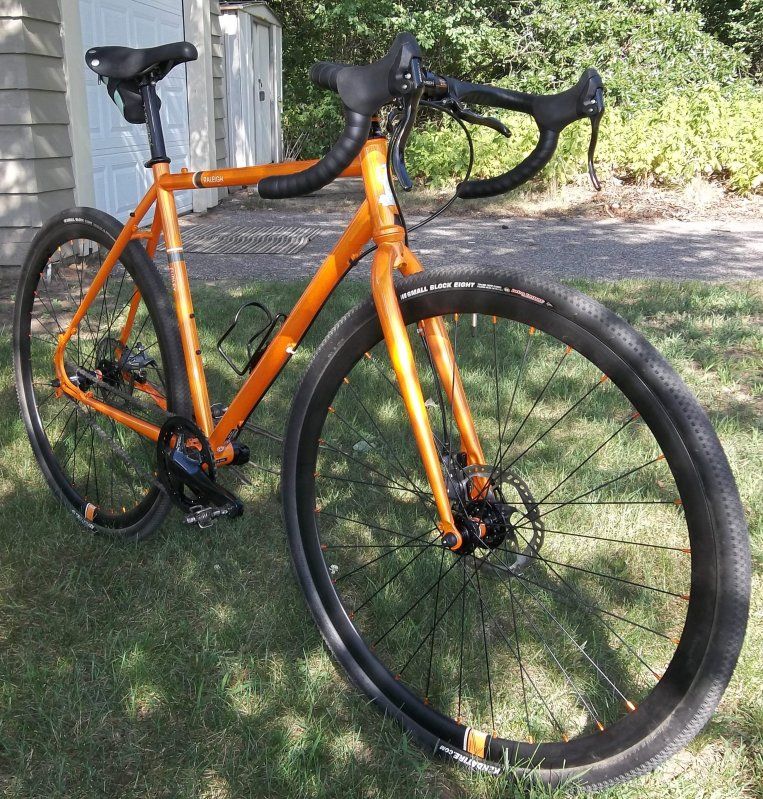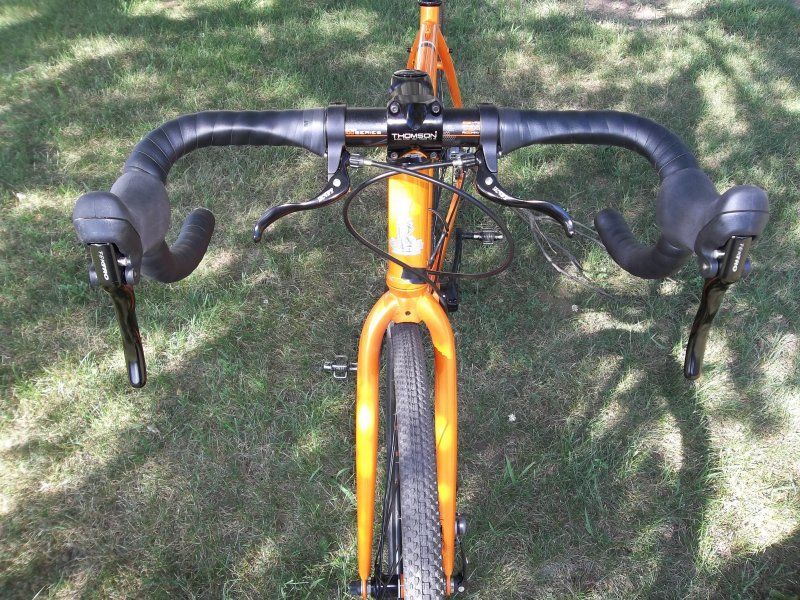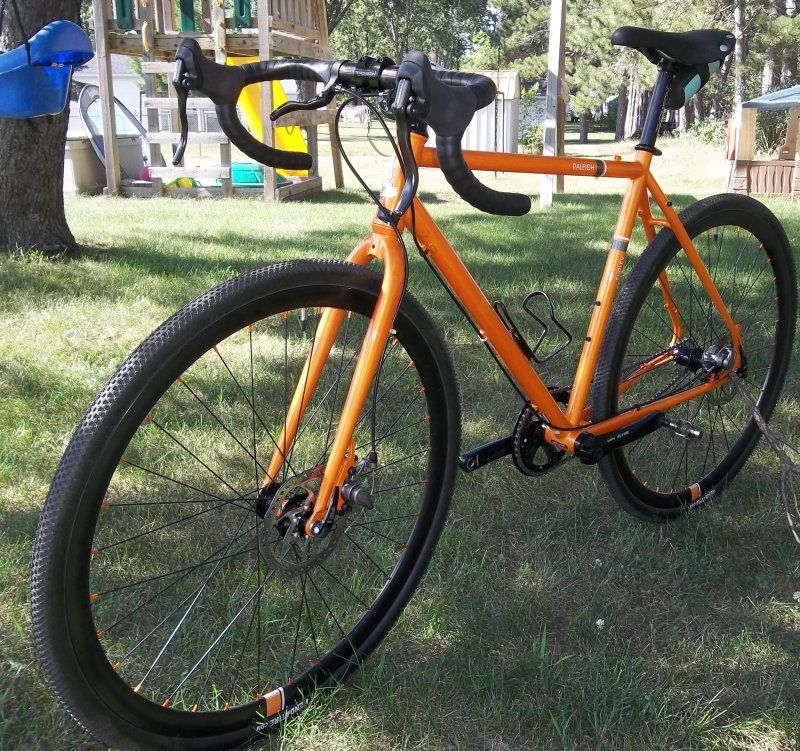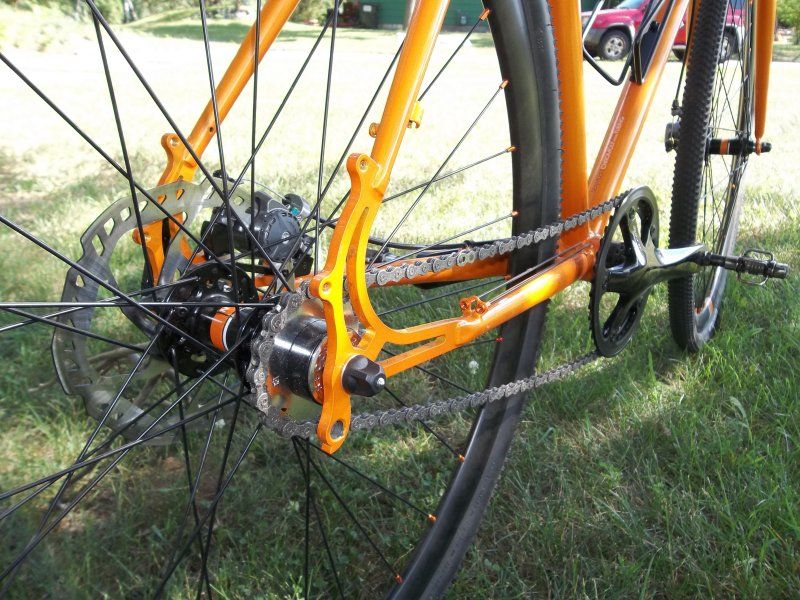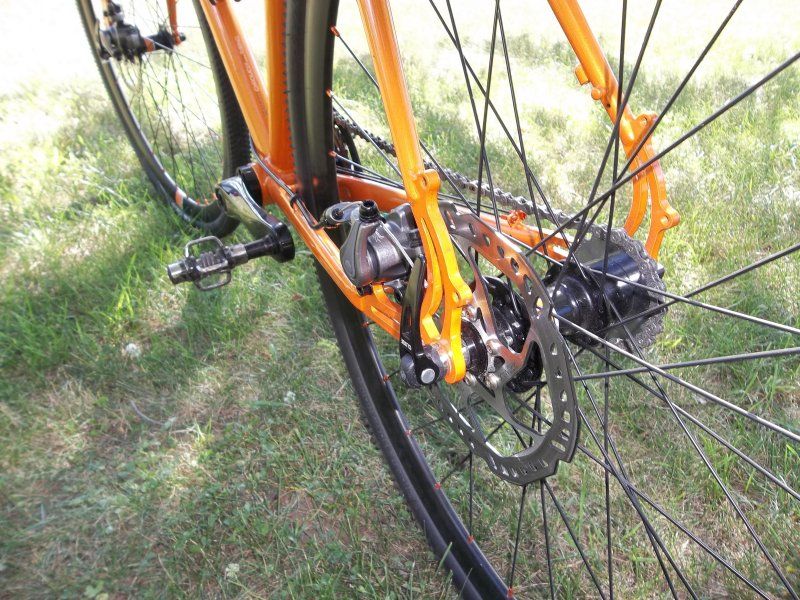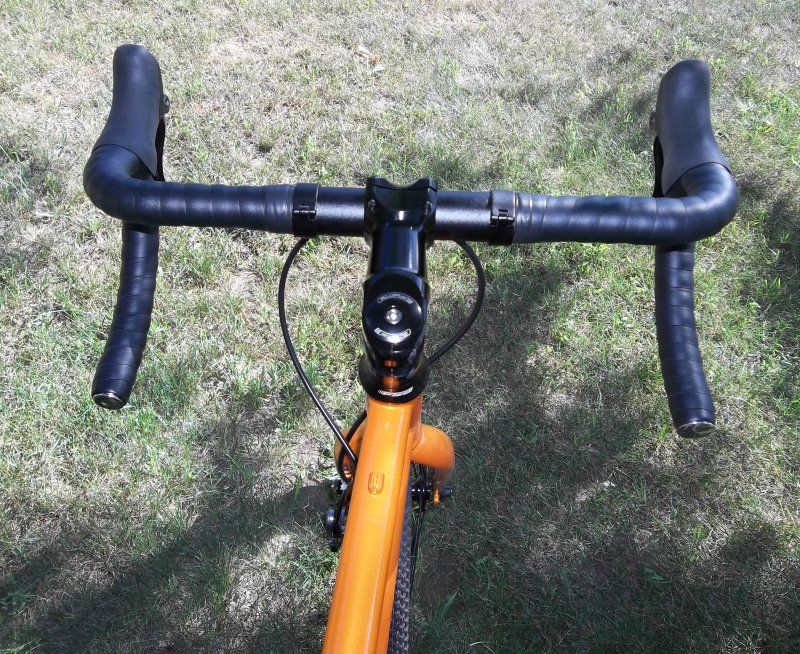 Thoughts?