Discussion Starter
•
#1
•
One of my woman's grad school buddies wanted me to "take a look at his bike to tell him what it needed to be made rideable" and this is what showed up: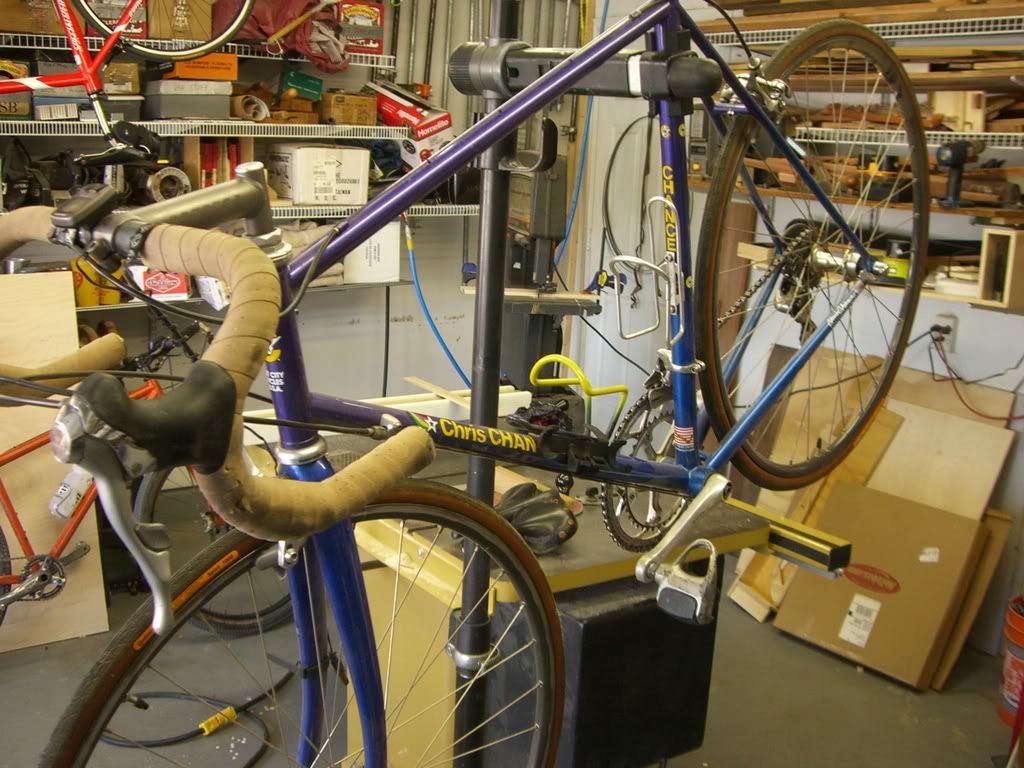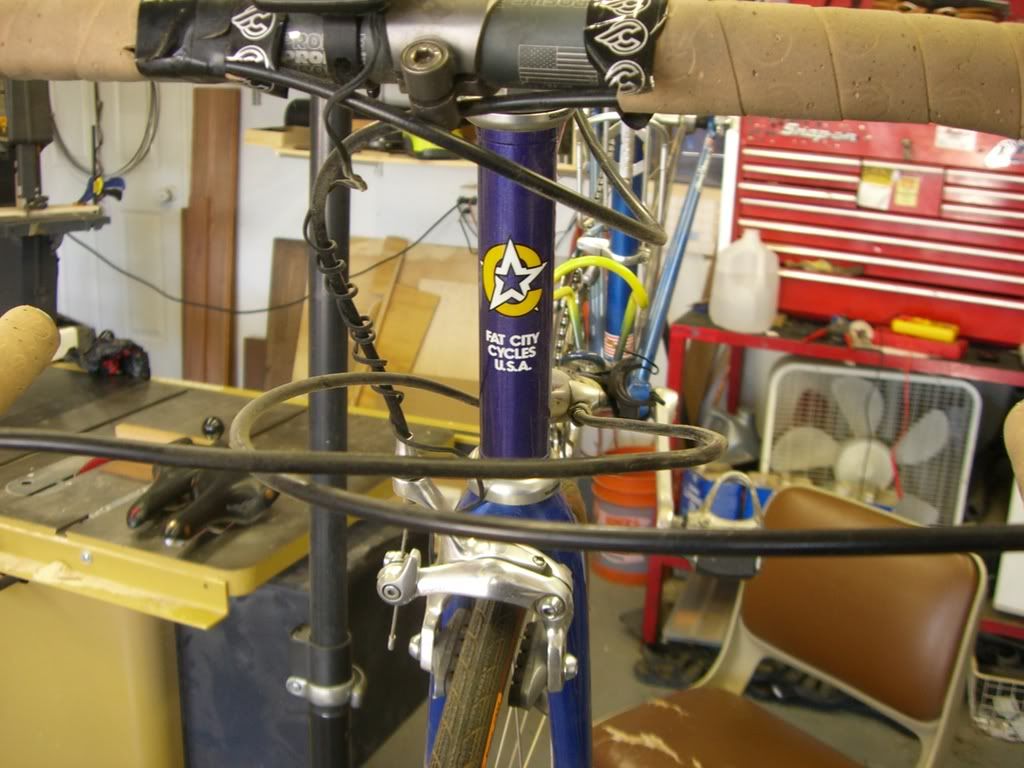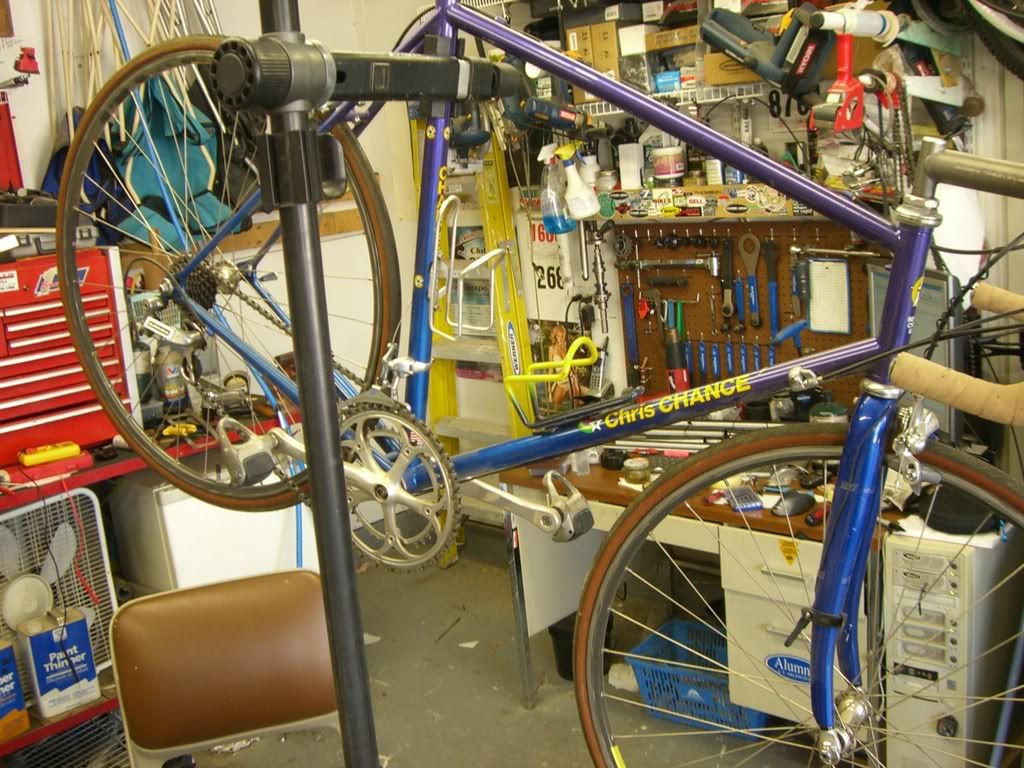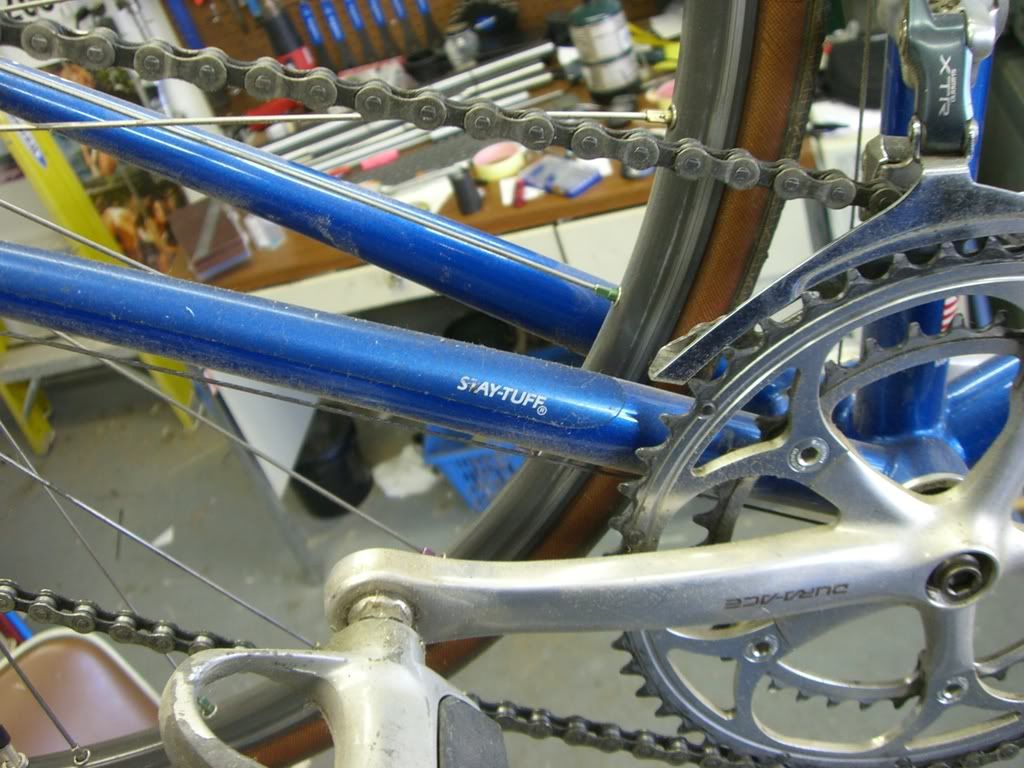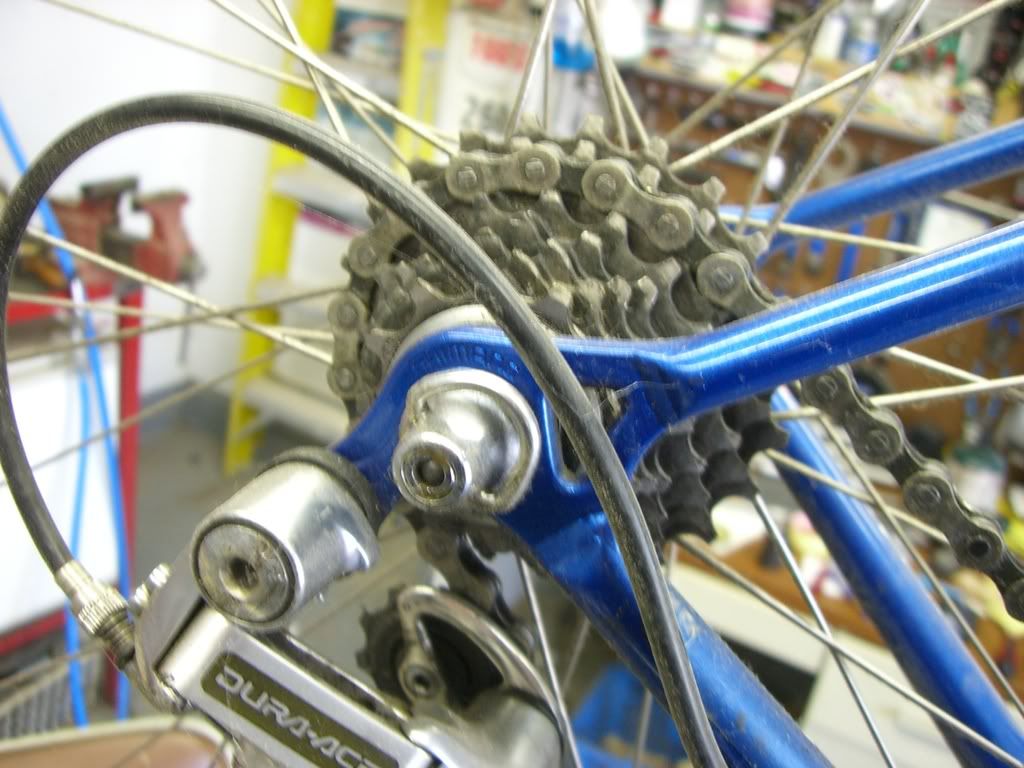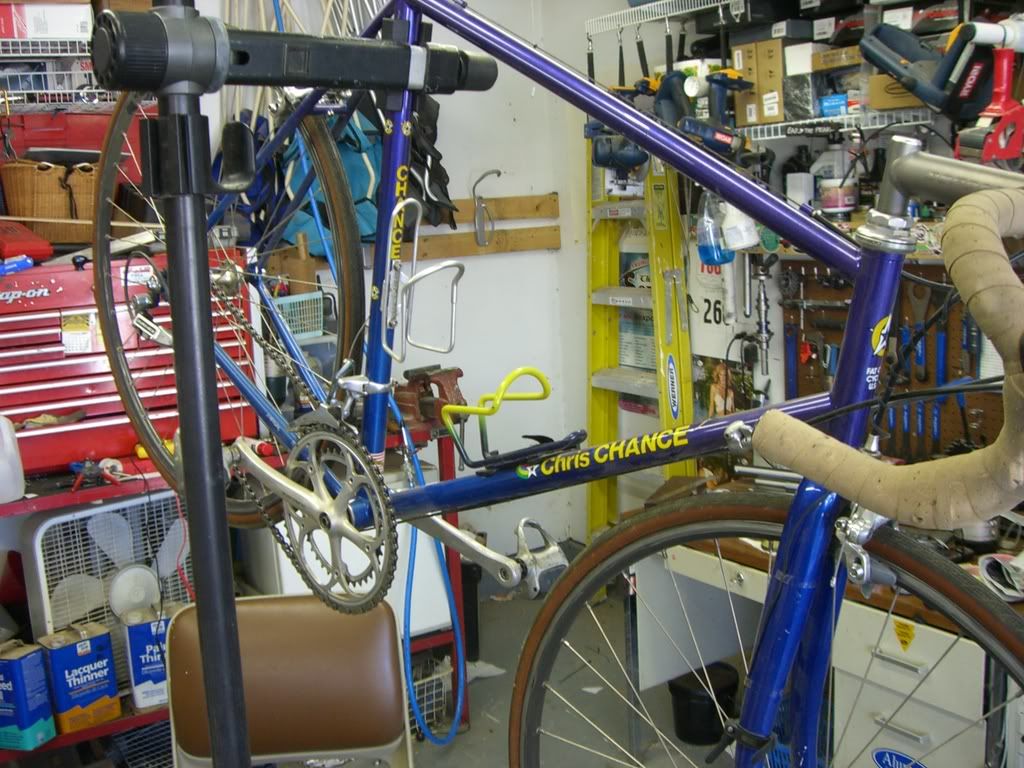 He wants to lower the saddle and put flats on it so he can ride it around the neighborhood w/ his kid. I figured it may be worth enough that he could sell it off--at least the frame--and get something more suitable for his needs. It measured 61 on the seat tube and is a nice looking frame other than that purple--not a fan of purple bikes really.
I couldn't find a serial number on it either. The fork looks to be color matched (painted carbon) to the frame and probably was added a few years after the frame was built.
Anyone know anything about this thing such as approximate year or even current value?