As expected, the Neva fire has affected trail access. Go figure, the in-city trails are dry and now some cannot be ridden anyway.
I rode to the trails and around to see what was open and what things looked like. On my way to the foothills trail, I ran into some joggers who got a ticket for crossing the police tape. The ticket was given by open space rangers who put the tape up, then stood around 100 yards past the tape. If you crossed the tape, they catch you. I spoke with them (using a legit route) about what was open but forgot to ask when they think the trails will be open again.
What is closed is the foothills trail from Lee Hill road, north to hwy 36. It's burned out pretty good and there were rangers with binoculars looking for hot spots--and obviously people too.
It's open again across Hwy 36 (sage and eagle trails) but the Left Hand trail to Neva road is closed. This area was burned heavily and many of the houses just east of this space have burn damage including decks, landscaping and parts of their house. It looked like a flood occurred too due to the firefighters dousing the flammables. I saw random parts of peoples lawn burned in places that were tens of yards from any other burning spot which shows how hard the wind was blowing the embers around.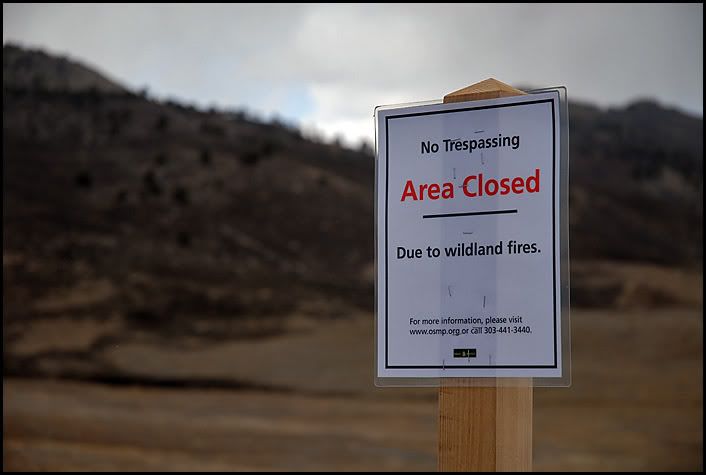 Don't pass the yellow tape.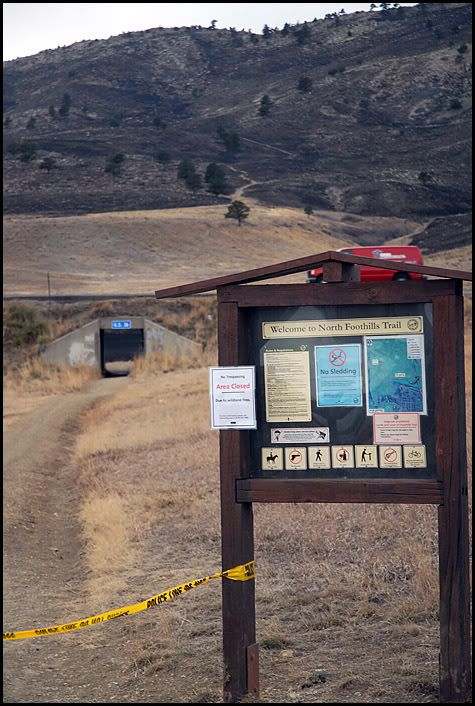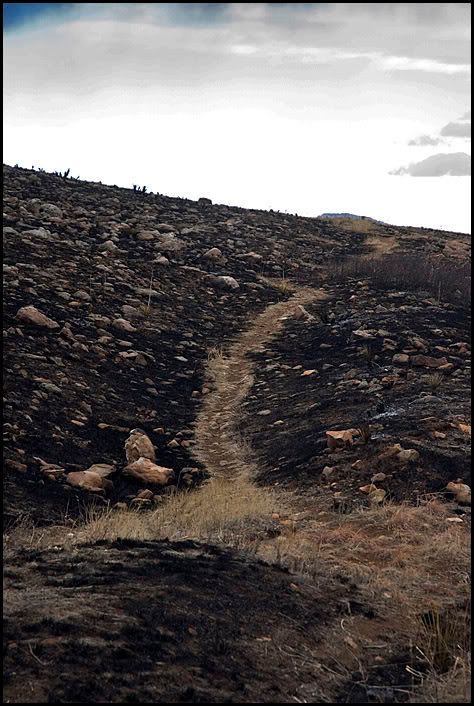 Bizarre things happen.
The Dakota Ridge area.
39th street just North of the Lefthand Trail. The power poles were scorched pretty good.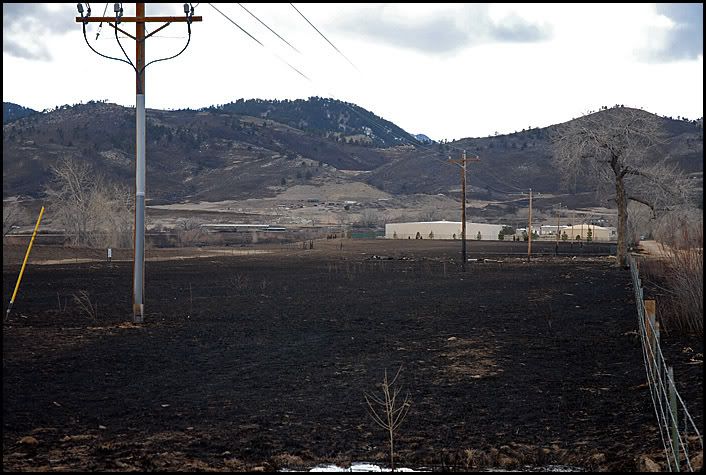 Open space people everywhere.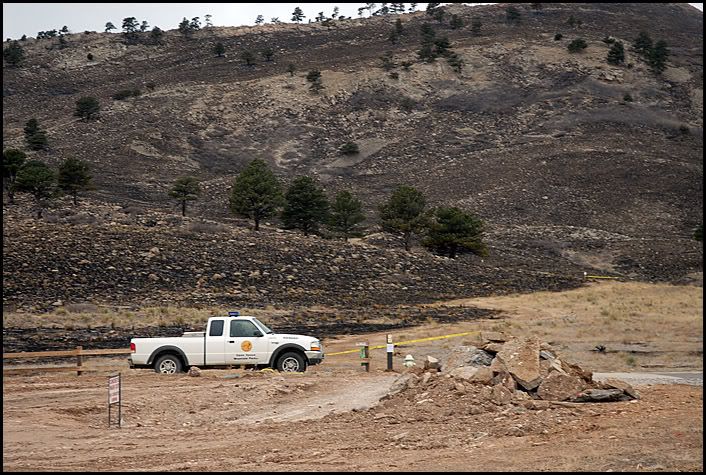 A random sampling of peoples homes