We have brought the cam with us the last couple of days and we got some pics. i know my friends suck at taking pics and my camera is very bad too.
Small rock drop: you go very fast and hop a tiny bit of the lip. if you go fast you can go 10-15 feet out cus the transition is very long.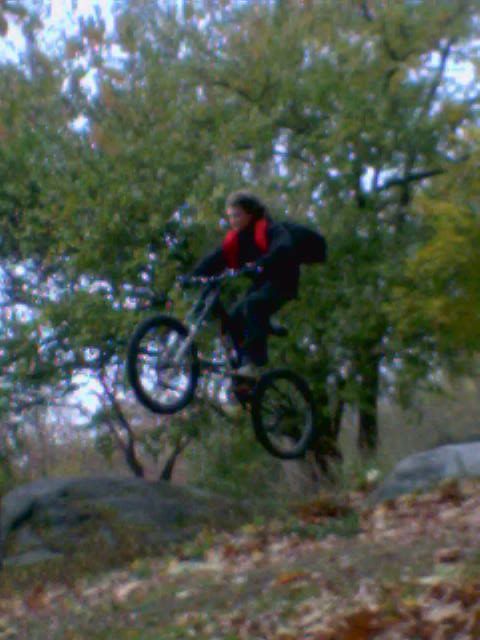 no more pics of that one cus thats the only good one.
Hers a fat skinny with a drop at the end that we found. sry for the blurryness, the cameraman really sucks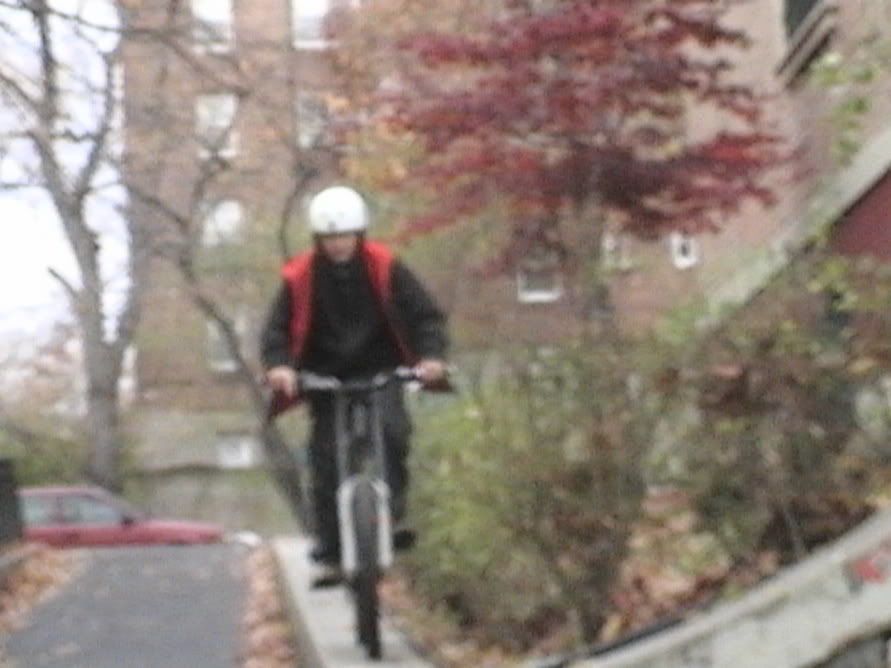 A drop that we found yesterday but it had a big branch right in front of it so we had to break it off. we came there at night, he said he will bring a saw but he brought a pocketknife with teeth, so cutting it took a long time so we cug it ibout 1/4 way, hung both of our bikes by the saddle on the branch for wieght and we both hung on it to break it. it was worth it though, the drop is very good. the drop has a transition, you have to clear about 4 feet to get to it. the whole place is a giant hill.
for size: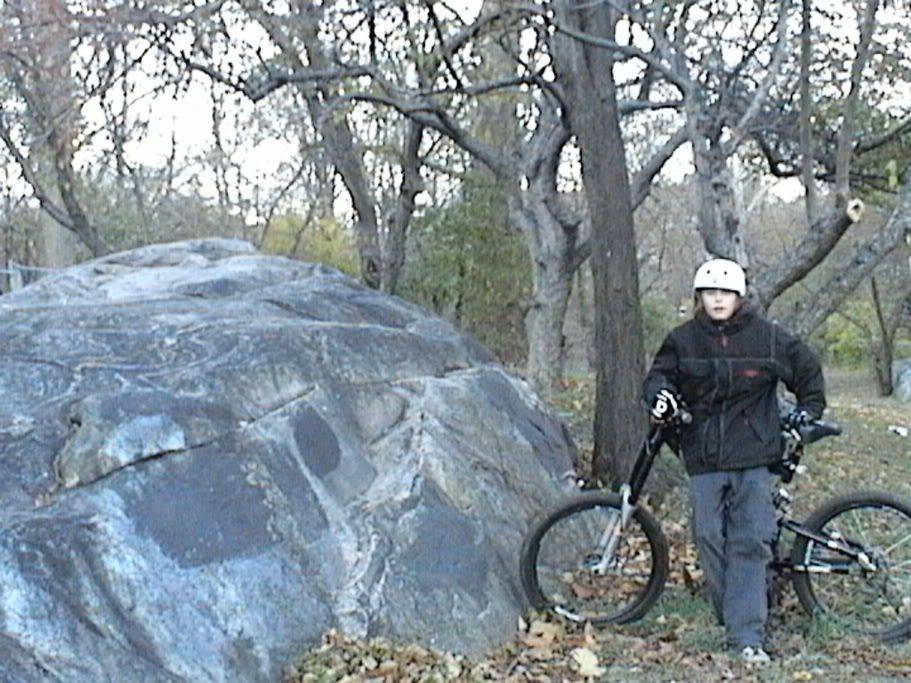 messin around in the park: