Discussion Starter
·
#1
·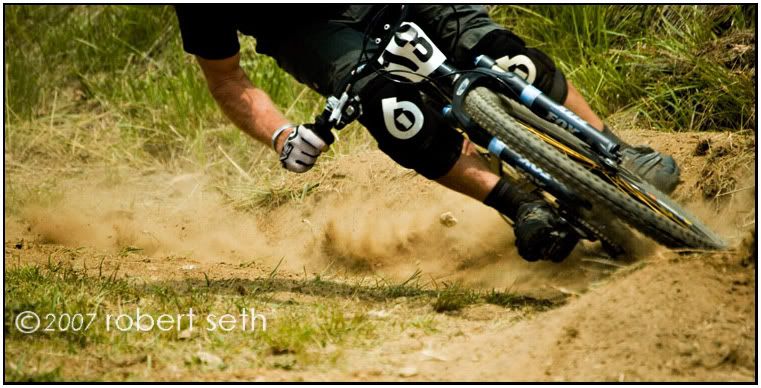 I have some photos from the DS race that was held at Wolf Ridge in NC this past weekend. It's a small resort with one of the craziest paved roads I've taken a car on. I'm not sure how they even got a paving machine up there. It was crazy steep in spots.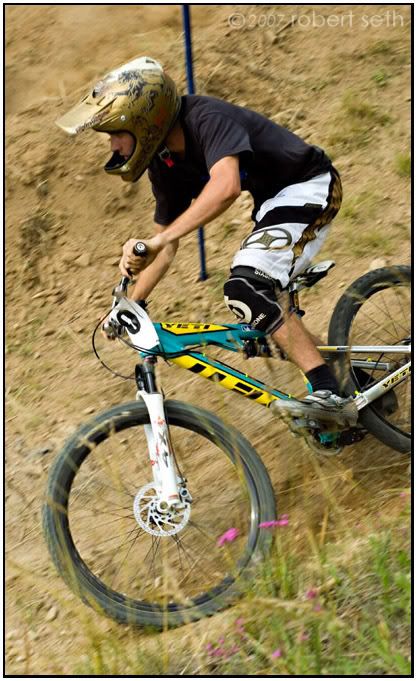 Anyway the racing action was a blast to watch. There were quite a few crashes due to the loose/dry dirt of the newly built course, so between the racing and crashing there was good bit of excitement for the spectators. I was pretty stoked behind the lens chasing the moments of the loose/dry berms exploding as the fast guys, like Chris Herndon, Garret Beytagh, Joe Haley, Andy Devault, etc. ripped through them. (There were other fast guys; those were just the top 4 for the days racing) I was also way stoked to meet Richard Beytagh of Morewood Bikes, relay cool guy and fellow shutterbug.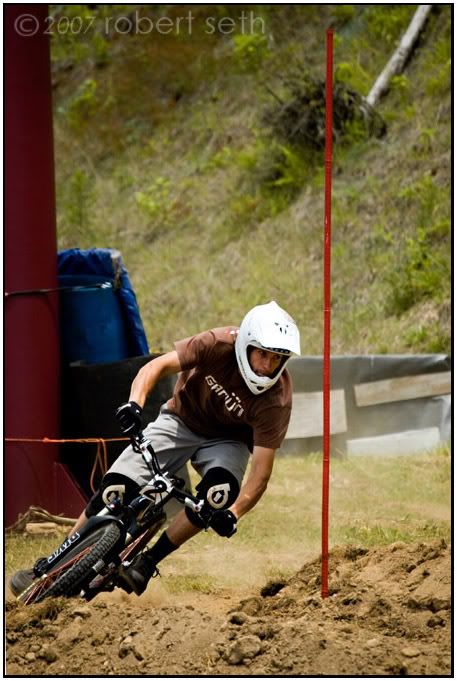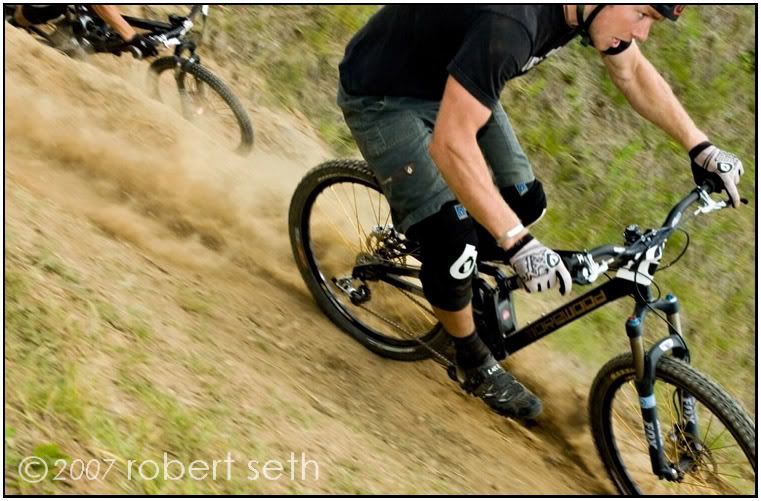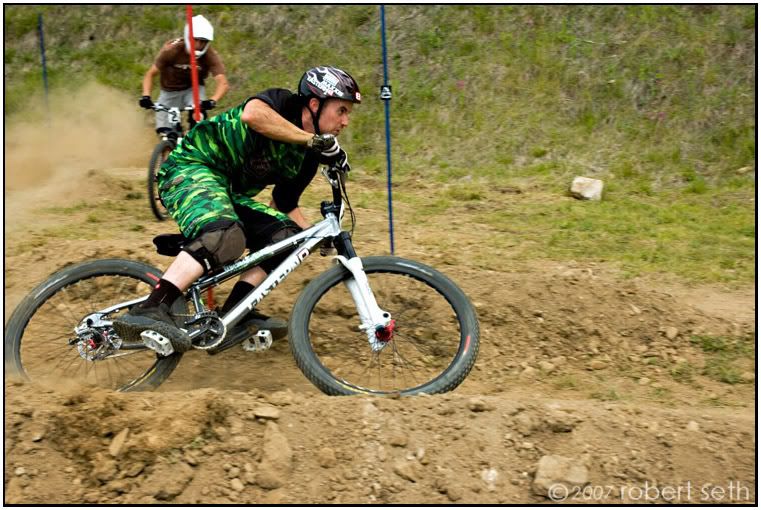 There is another DS/DH event coming up August 18th. I hope that there is a bit more of a turn out for the next one. There is a chance that Wolf Ridge is going to start a Bike Park program for 2008, so the more support we show at the next race the better our chances for the lift assisted Bike Park next year. So I'm doing what I can by blowing up the intarweb with photos hoping to encourage more to come to the event in August.
Check out the flyer--->
https://www.skiwolfridgenc.com/downhill_championship.htm
Come to the next event!!!
I ended up with several solid photos from this last race.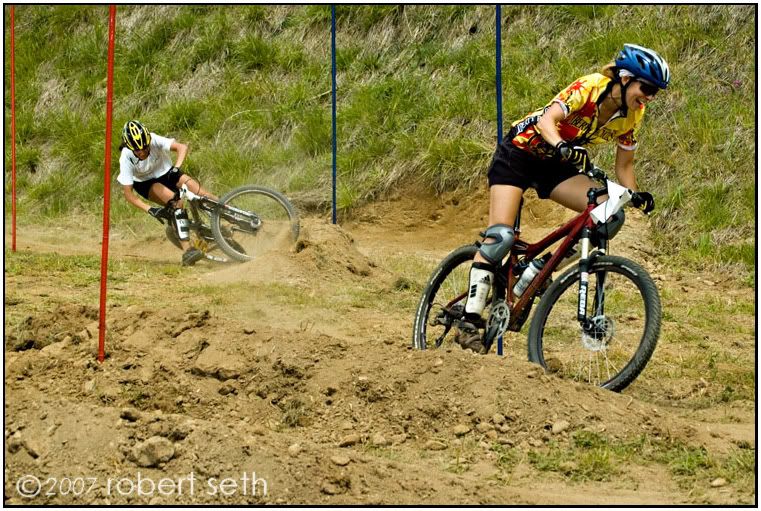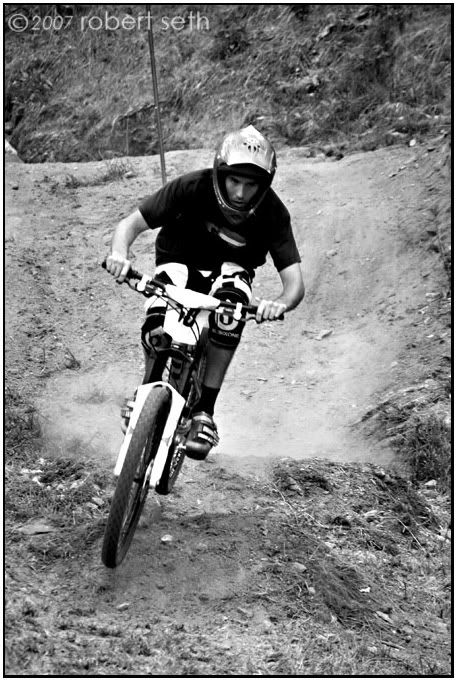 this guy decided to hang out in my car during the event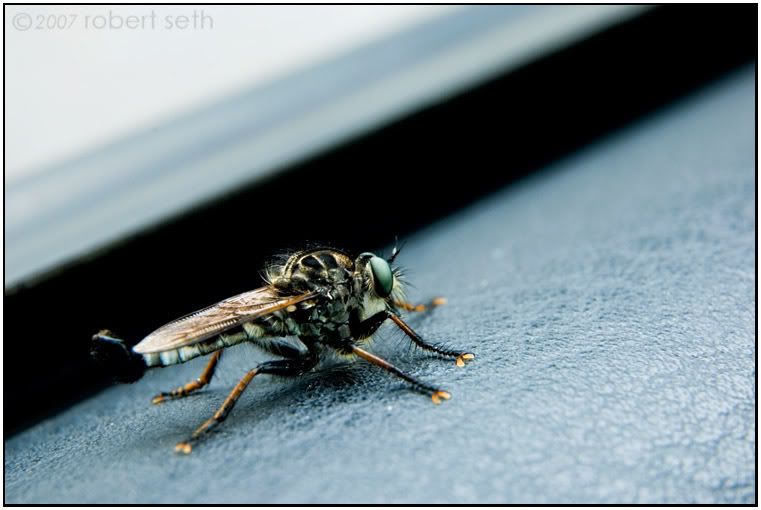 Check out more photos at
www.pbase.com/robertseth/wrds