Discussion Starter
·
#1
·
Until today, it had been a long spell with no new snow, which means the popular hiking trails were pounded out solid. A couple friends mentioned it would be a perfect time to grab a couple. The prime view out my window is Kearsarge North, an ideal candidate: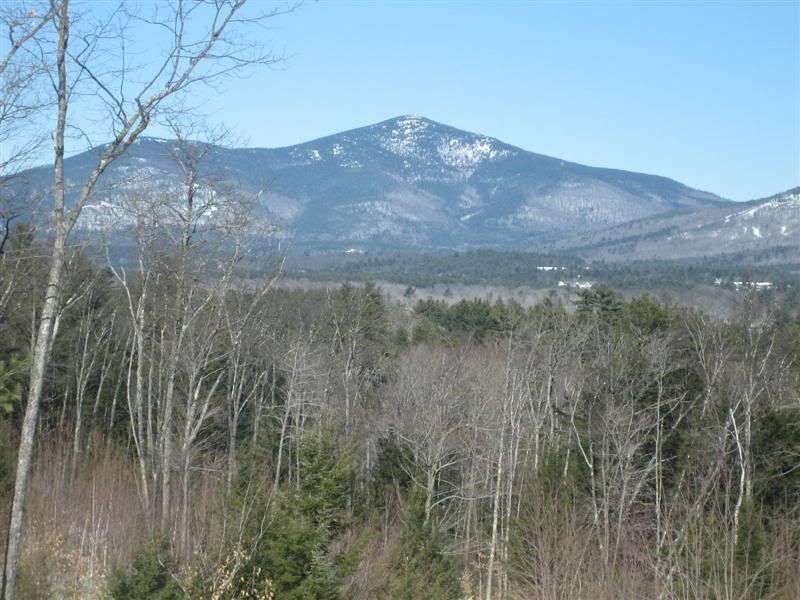 The first half mile or so was rideable on the way up, then it was a lot of pushing. Eventually I popped out of the trees and onto the summit, where a warm fire tower awaits: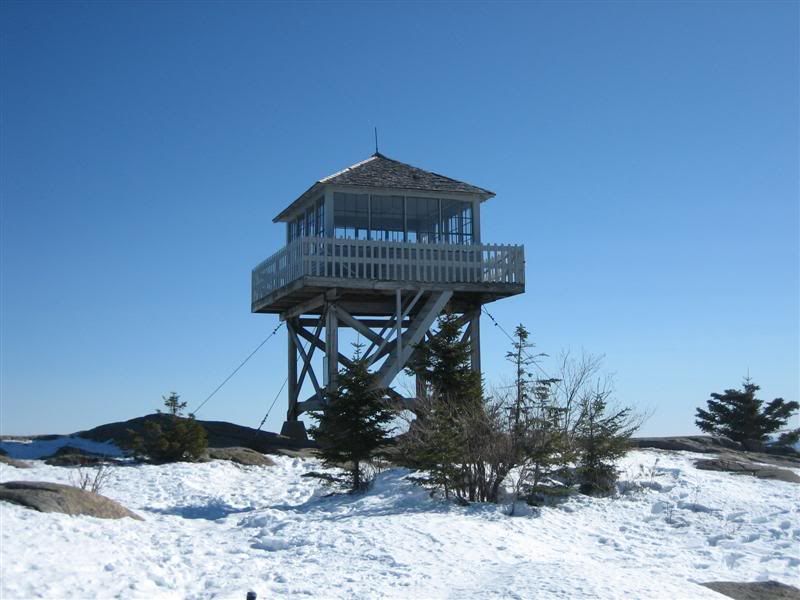 Unusual to see wooden fire towers, this one was so weathered it looked like driftwood.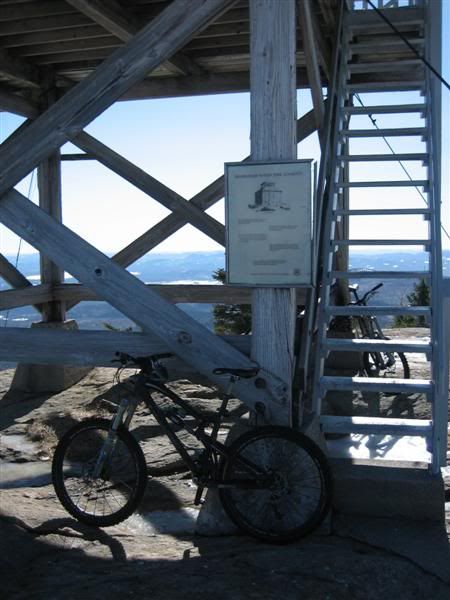 John & Michael came up shortly after. Franconia Ridge in the far distance: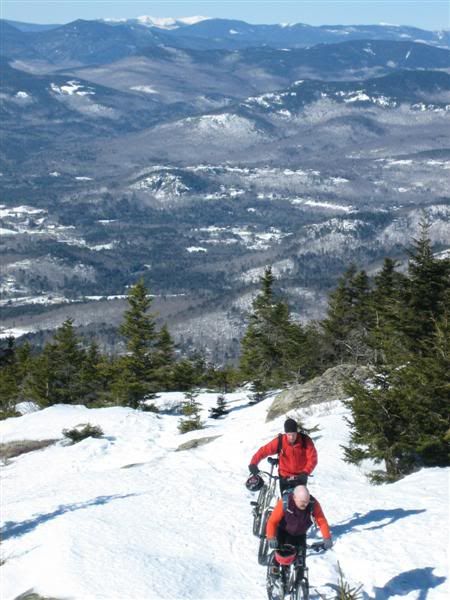 Gorgeous views all around. The view to the southwest shows Whitehorse and Cathedral Ledges, the Moat Range behind them, and Mt. Chocorua in the distance at left: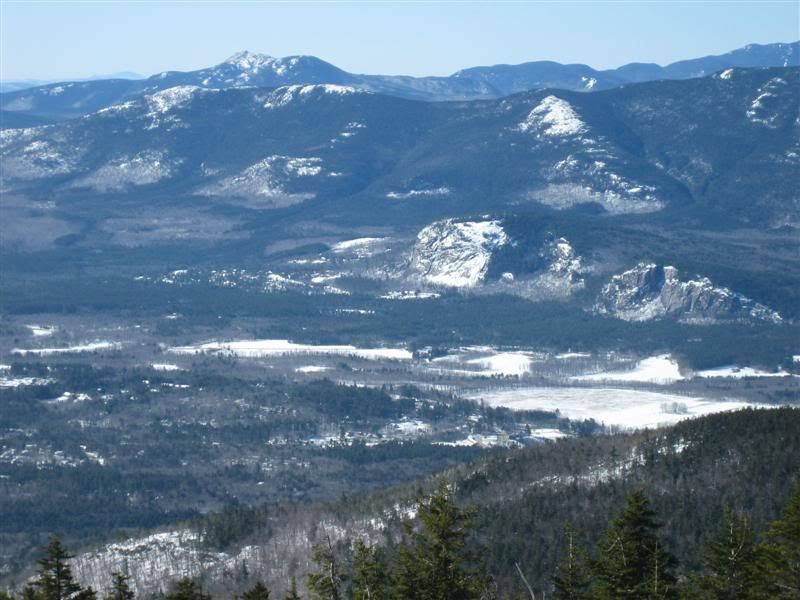 The rockpile and Presidential Range through the windows of the tower. Rog is on his 7th lap of the Gulf of Slides: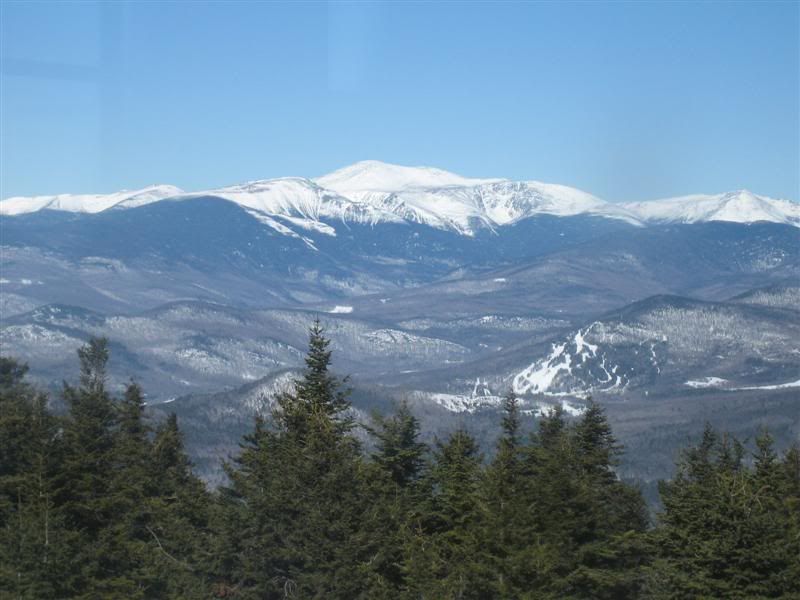 The boys ready to roll: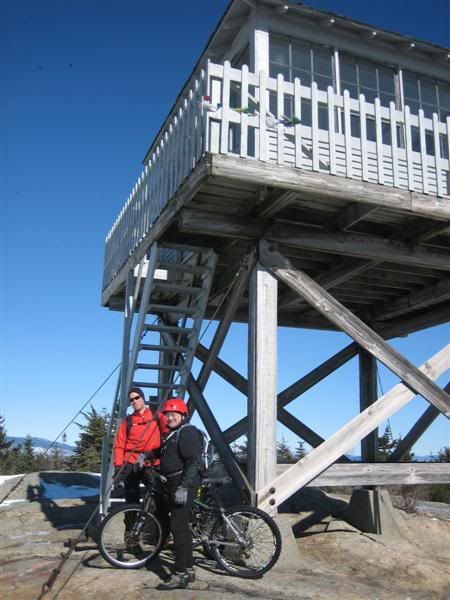 We stopped for only a few shots. The snowpack was so deep that all of the steep sketchy spots were fully rideable. STIL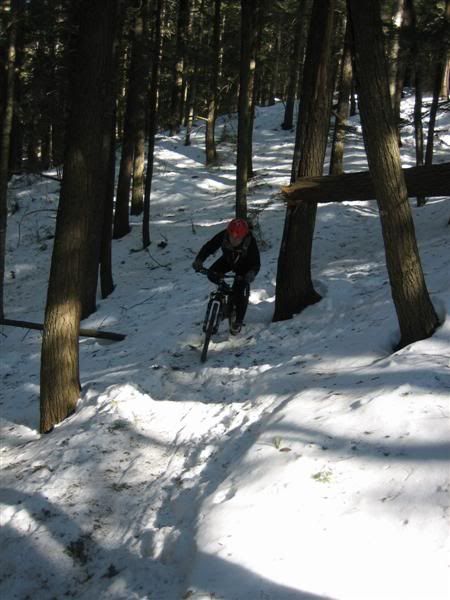 Yesterday we decided Mt. Chocorua would be the target and after a little debate decided on the Champney Falls trail. The first 1.3 miles or so was easily rideable on the way up, then back to pushing the beasts. We got to within .3 miles or so of the summit but decided to drop the bikes as much of the remainder was not rideable. Hike-a-bike is one thing, but hiking down is another. The boys approach the top:
View of the summit ridge, Presi range in view: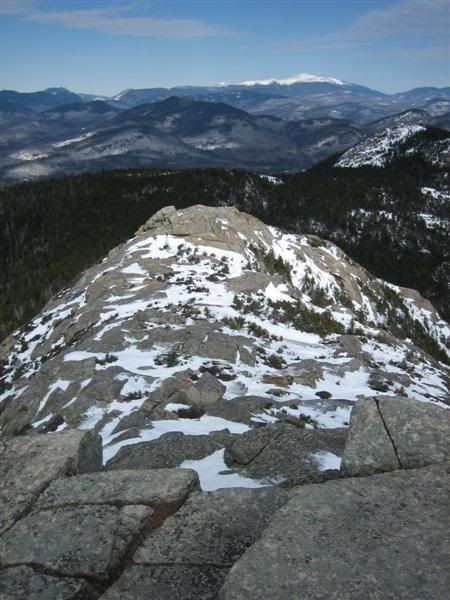 Great flow in places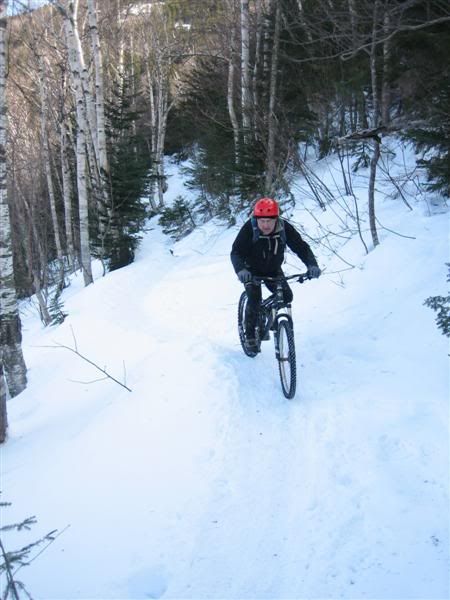 John rolls an ice bulge:
We took the loop trail to Pitcher Falls on the way down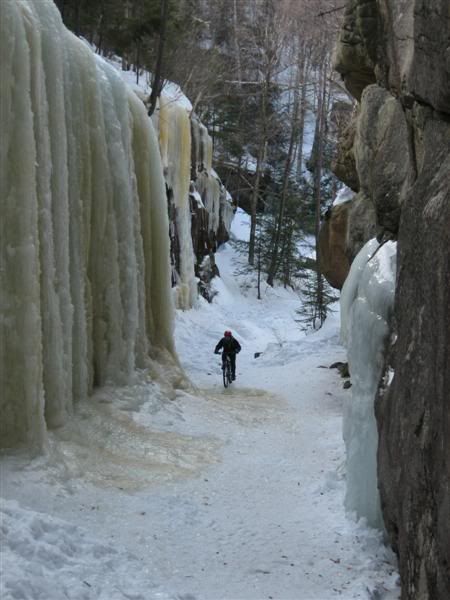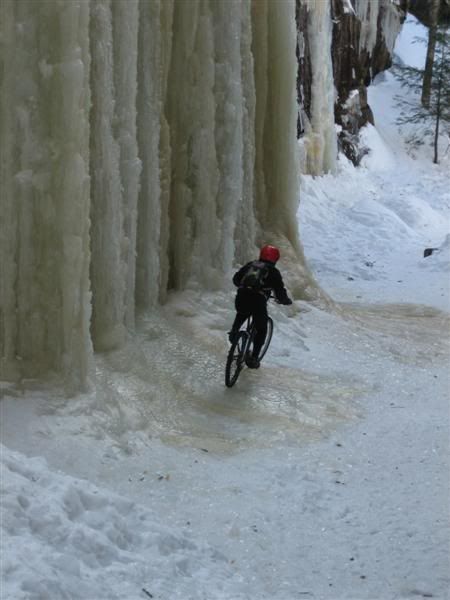 And finally a view back to the NE, Kearsarge at top left: