Well, when I first started riding and posting on the mtbr forums..I said in 6 months I wanted to do Pass Mountain. Well...its been around 5 or so..started in August of 2010. Anyways I have a new bike..new skills...and a love for this sport. I am not a crazy go as fast as I can kinda guy. I quit smoking after 22 years of smoking a pack a day. I started eating better and was 230lbs when I started. Now down to 216lbs
I feel better and my legs have these things called muscles again
My tour guide, Doug aka "Douger" on these forums, had me meet him at his house around 2:30pm today. We drove to the trailhead and started out. Let me say, a few spots on the way to Lookout I had to walk, and a few spots I grabbed the marbles and went for it. Heart was pounding and I was nervous. Our intent was to go to Lookout and turn around, but when we got there Doug asked what i wanted to do so we kept on pedaling and going around. Let me say this: This trail is frikin amazing...The scenery was absolutely gorgeous...yeah I had to walk a few times yeah I didnt go down the Slab under the saddle...(got a great video of Doug doing it) went OTB once and got a few scrapes and bruises, but had a great time. We weren't in a hurry and we took our time.
We did this Clockwise and my favorite part was coming down after "The Slab". Talk about having to really pay attention and watch what lines you are taking. I am very happy with how I rode and I left there with a huge smile. On the way out we stopped to take pictures of what was my "Epic Ride" so far. You know the sign in the staging area
So I say Thank you to my tour guide, Doug and thank you Pass Mountain for not eating me up and spitting me out.
Here are some pictures!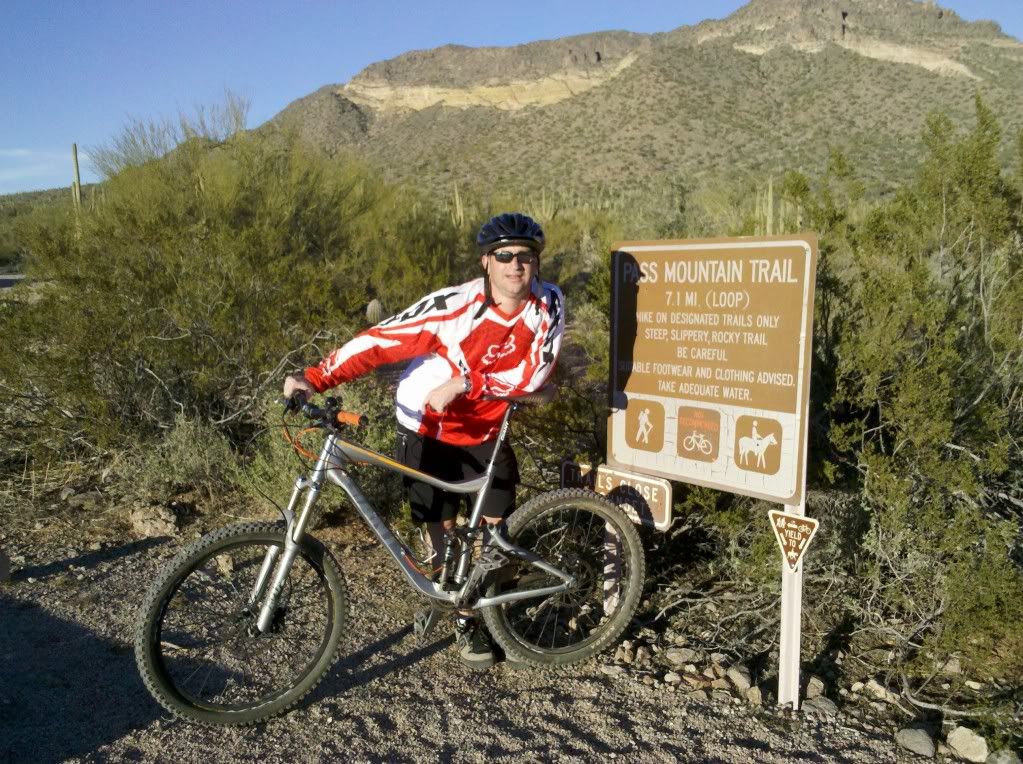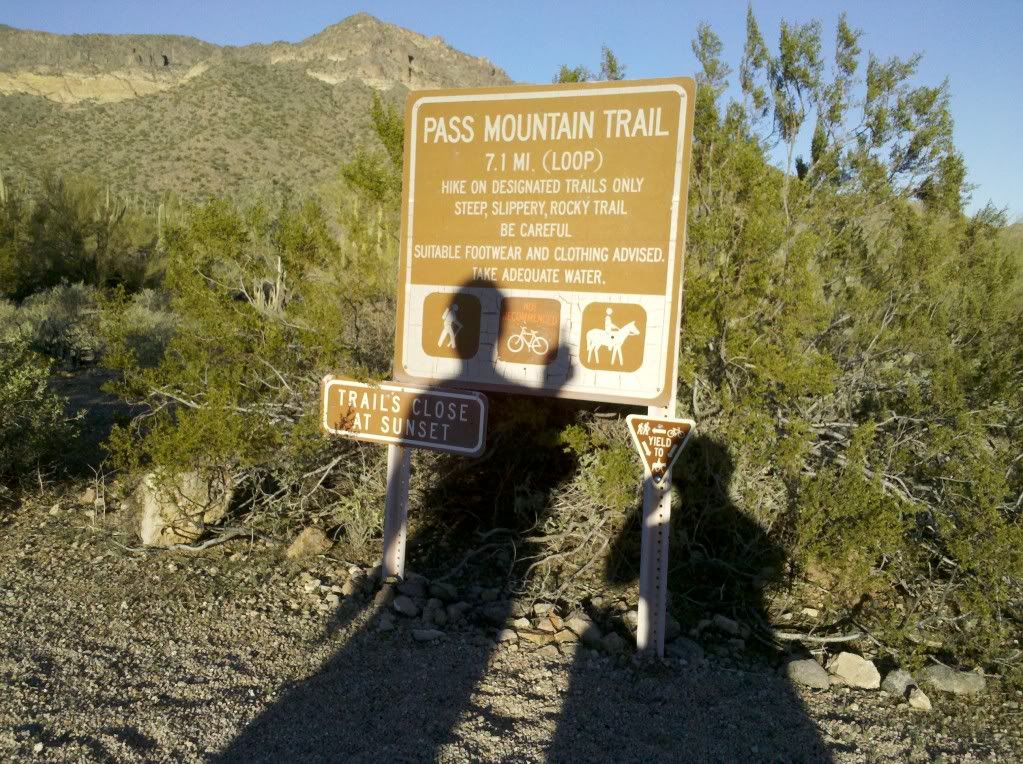 My Tour Guide Doug!!!!