got some parts in for the 5 spot which is in the process of being refreshed, in the meantime stockpiling parts!
The plan-
- Push Bushings
- Repolish rear triangle and lay down some 3m clear tape
- Carbon FSA Handlebar
- Thomson 70mm stem
- Hope Brakes M4 front and X2 rear
- SLX crankset
- Pink Sram PG-990 cassette
- WTB Ti Saddle
- Annual Tune up
- 15mm QR FOX fork lower conversion/CK axle conversion
- Tentative - White Arch rims, white spokes, pink nipples- this mod wont be for a while though
Rear Der and seatpost clamp(unfortunately clamp doesn't fit the Turner so I'll keep it in case for a future build) The X0 rear der is definitely a damn blingy piece.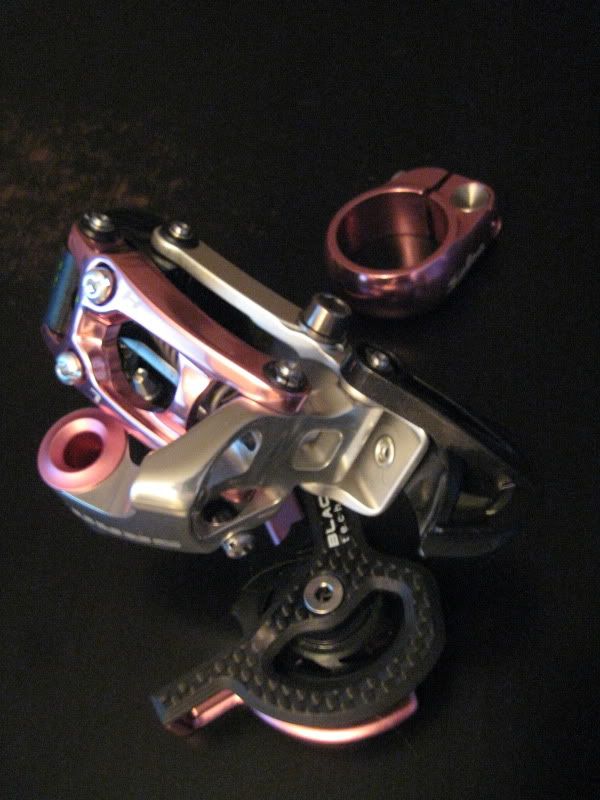 Rebuilt the fork a little bit ago with Enduro Fork Seals and finally got around to buying a new lockout lever, bb's for the lever, and new decals meant for a 2009 RLC which have a brushed aluminum look.
Before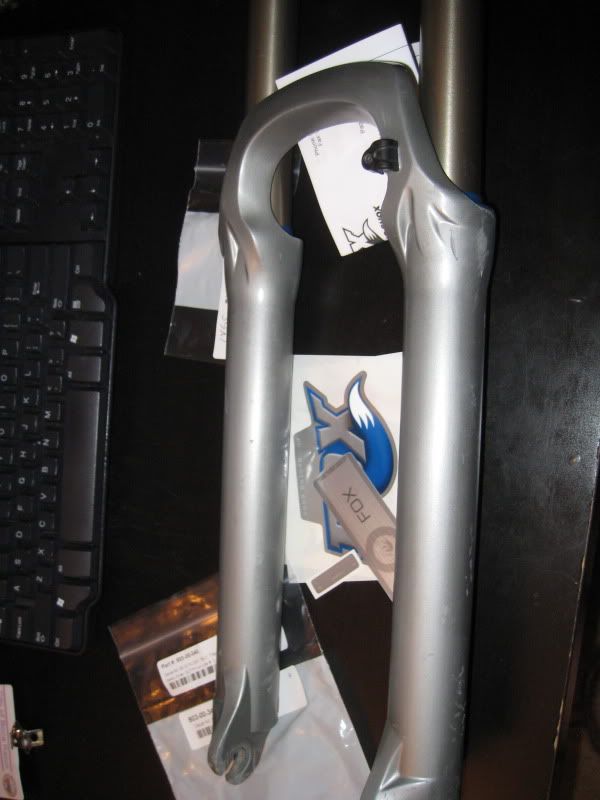 After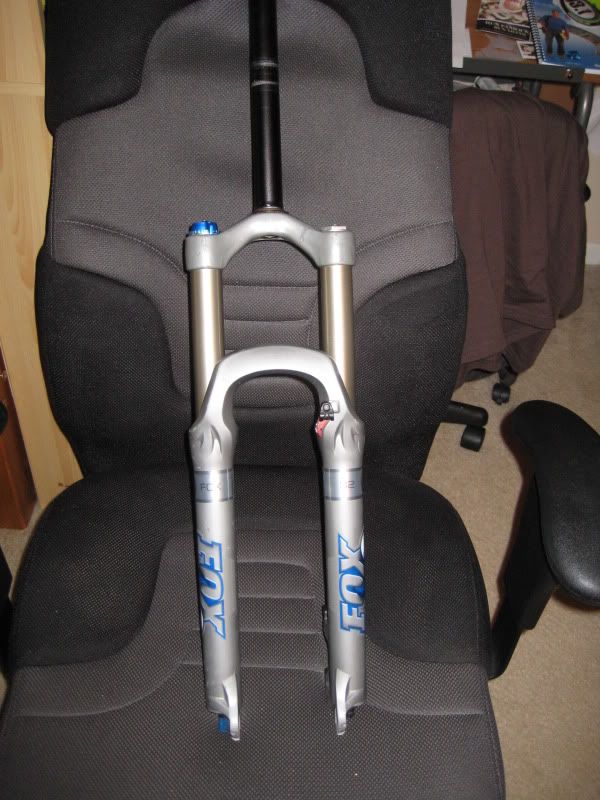 A general pic. of the bike in Chilhowee to give you an idea of its current state, eventually these parts will be going over to a DW 5 spot in Baby Blue way later in 2010(college student budget)