Part 2 - Yes, Virginia there is mtn biking in OK (or "rebirth of passion" pic heavy)
Part One...
https://forums.mtbr.com/showthread.php?t=478623
Day two of heavy riding and pic posting. I got about 15 miles in today. It was a really special ride. The kind that makes you feel happy to be alive. Last night I found myself laying in bed thinking about the trails and riding today. I only got 5 hours of sleep, but I was still fired up to go. I feel the urge to post these pics and describe this trail system as a way of coming to grips with the fact that I moved away from Colorado last year and moved to Oklahoma. I was born in OK, but I spent 22 years here, oblivious to the outdoors. I got my first mountain bike in college, but I just drank too much beer and slept in late. Now that I am back, I find that I still drink too much beer, but now I ride bikes - lots. I left Oklahoma and moved to NC and discovered my passion for riding - then I moved to Texas and got into competitive racing. Most recently I lived in Denver and rode all over the new west. I discovered soul riding out there thanks to the front range crowd including Anthonys and icegeek. I spent 8 months here, not riding. Subconsciously pouting that this wasn't the mountain bike mecca that I left. But in July I went on a week long camping trip to Pisgah in NC - the birthplace of my passion. It sparked the fire deep down. I came back to Tulsa and I have ridden 4-5 days per week - weather permitting. I am actually amazed about the quality of riding here so I wanted to post up and share the love. I also recently got a new bike which only stoked the fire more. Best bike that I have ever ridden.
https://forums.mtbr.com/showthread.php?t=474155
So enough of the sappy crap and on with the pics.
The day started with blue skies and three red tailed hawks circling and screaming over head. I sure wish I had a DSLR with zoom lens for moments like this.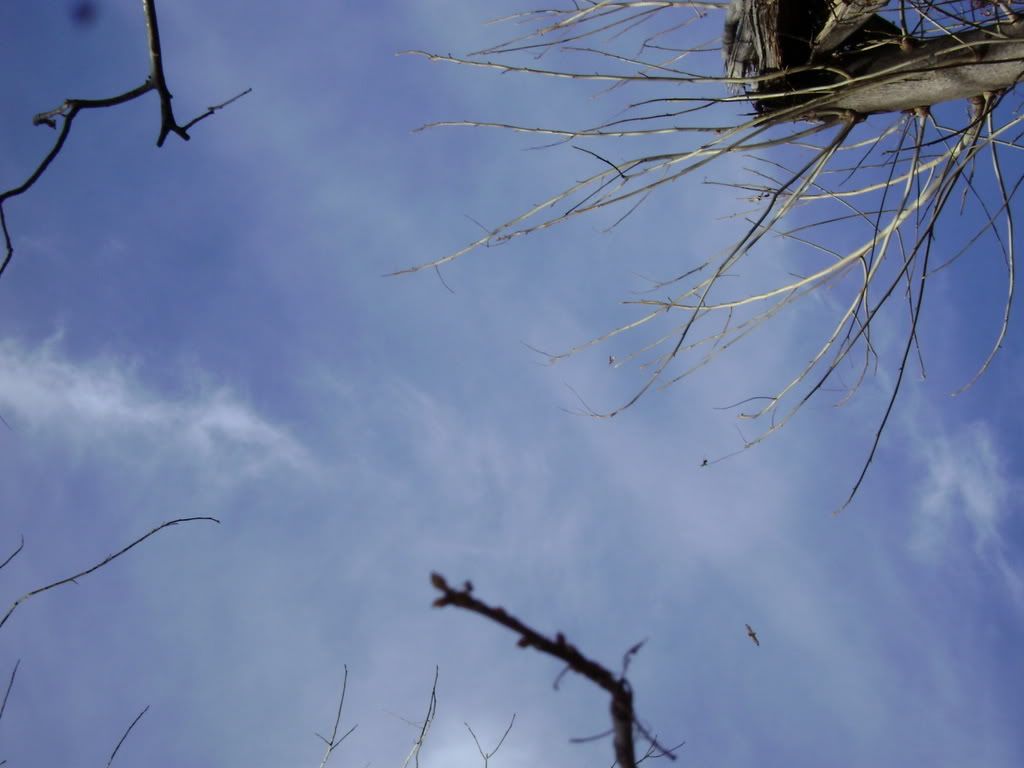 Then it was down the red loop and over to this optional, loose downhill which goes to the left and eventually ends with a creek crossing. A month ago I have racked myself while hanging off the back of the saddle on that center - left tree. Today was the first attempt since "junk wreck 2008."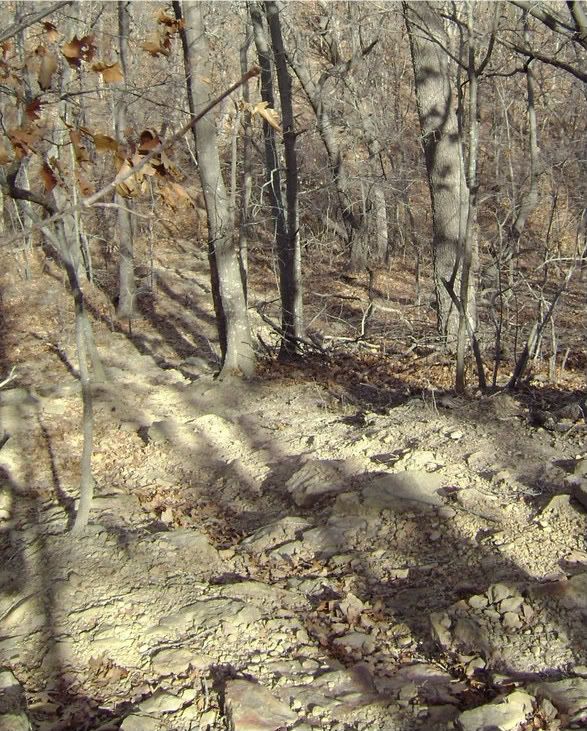 Then it was up and over the boulders on the Upper Ho Chi Minh trail. Lots of tech boulders. This little rise has a rocky drop on other side.
This nice little climb comes from the right and switches back over the hill to the left.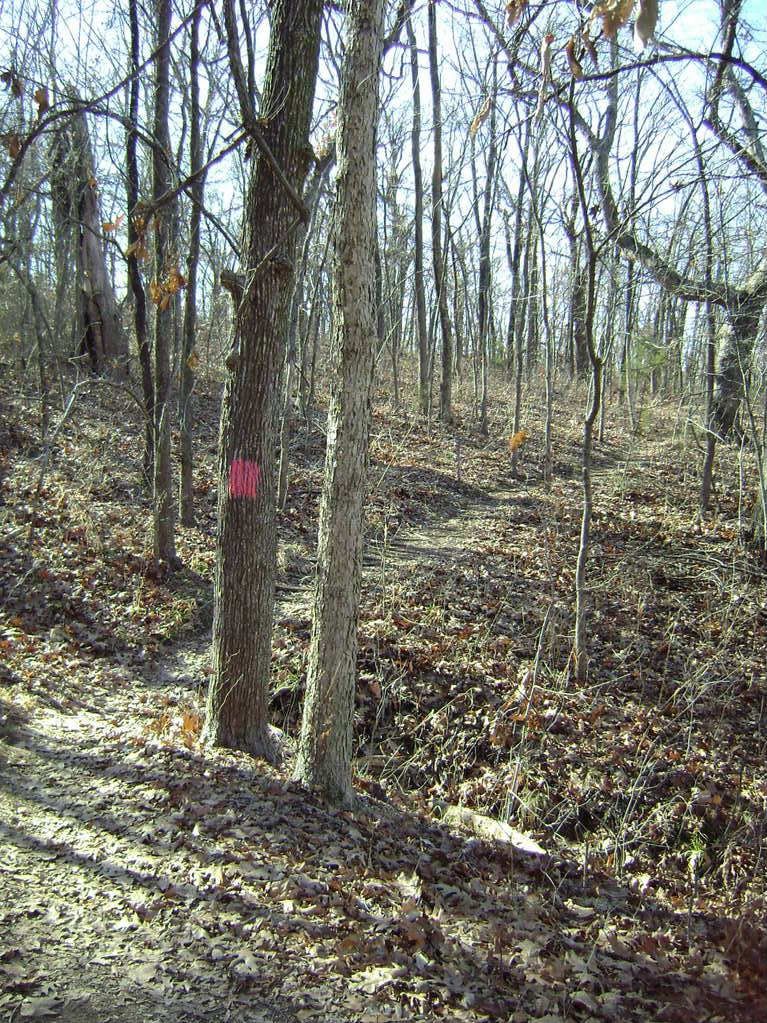 Typical technical rock riding. 6-12" embedded boulders spaced about 12" apart. The 29er eats this stuff up, but you still find yourself going 5mph and using a ton of body english to navigate up, over, and around.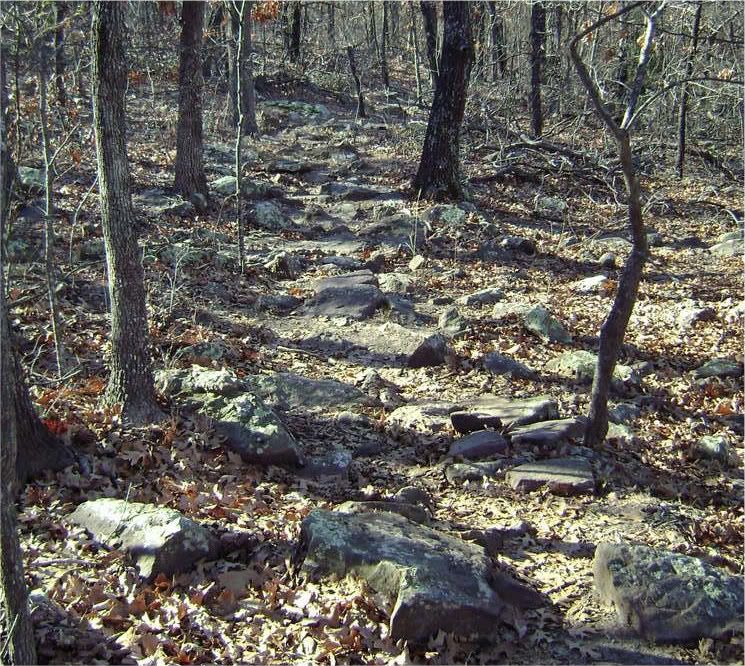 Ridge over pepsi lake. This trail goes to the left and drops down to the valley floor straight ahead.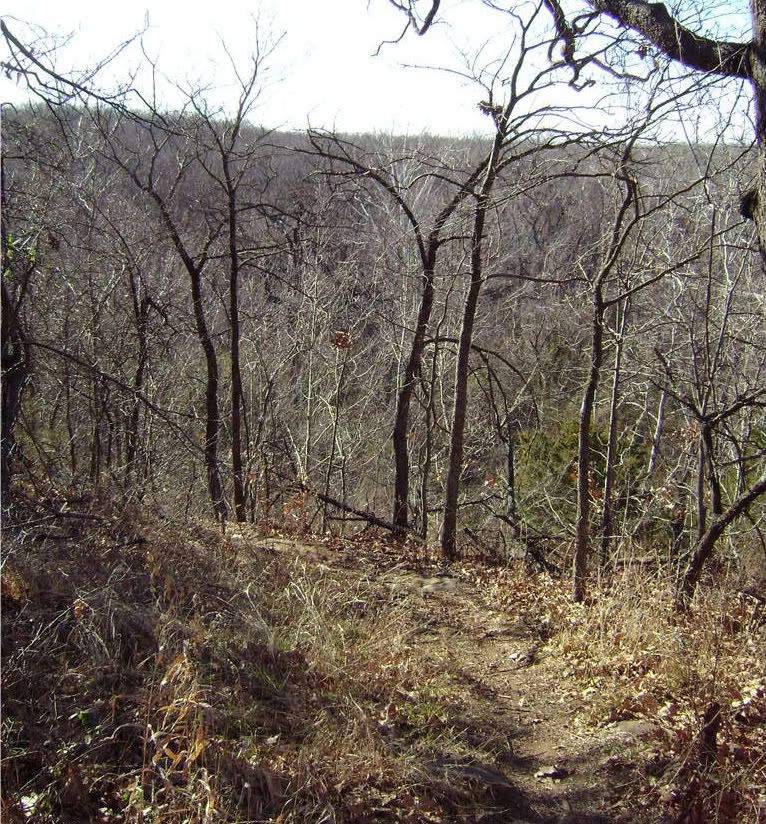 Every trail has a frame dinger rock/90 degree turn... Luckily I have been spared - so far.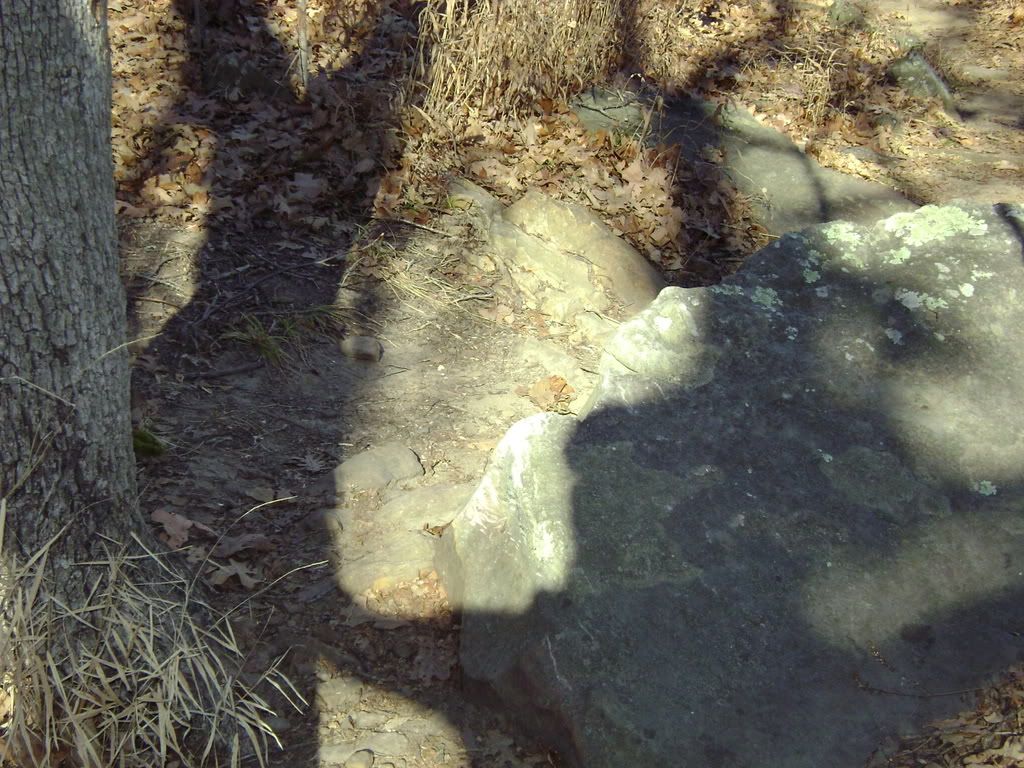 Now we get to North shore south. This stuff is grass roots - no off road clubs in Tulsa. Just free riders hauling wood way back and building the stuff they like. In fact, no official group maintains any of these trails. Just individuals and grass root gatherings.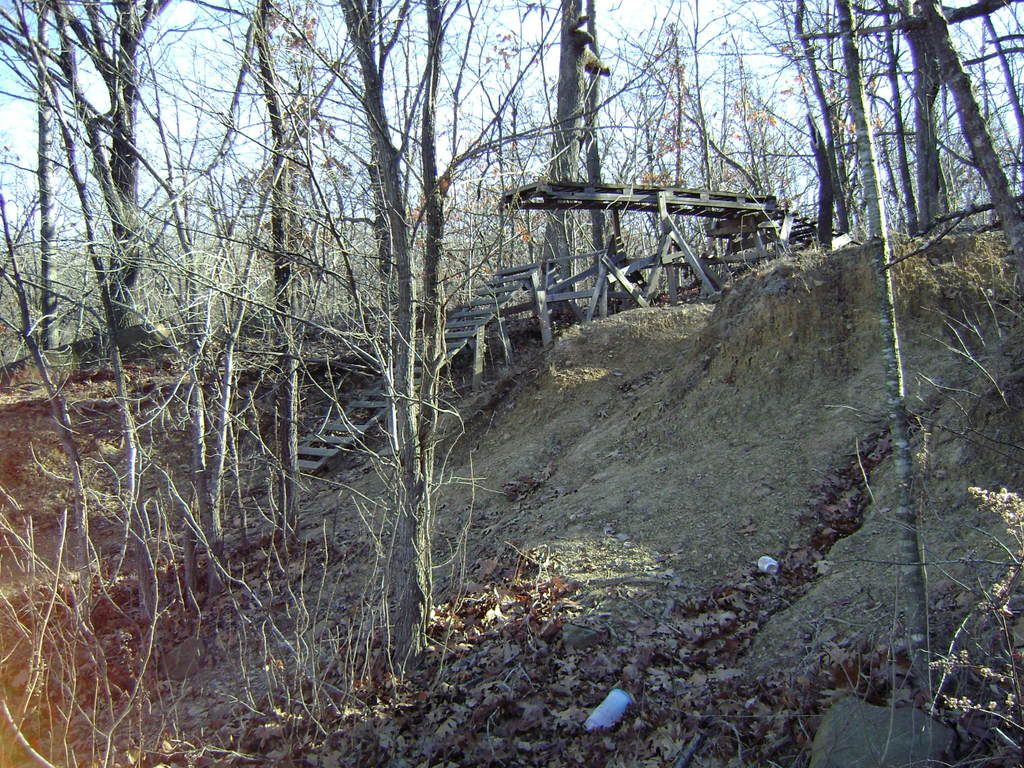 More BIG drops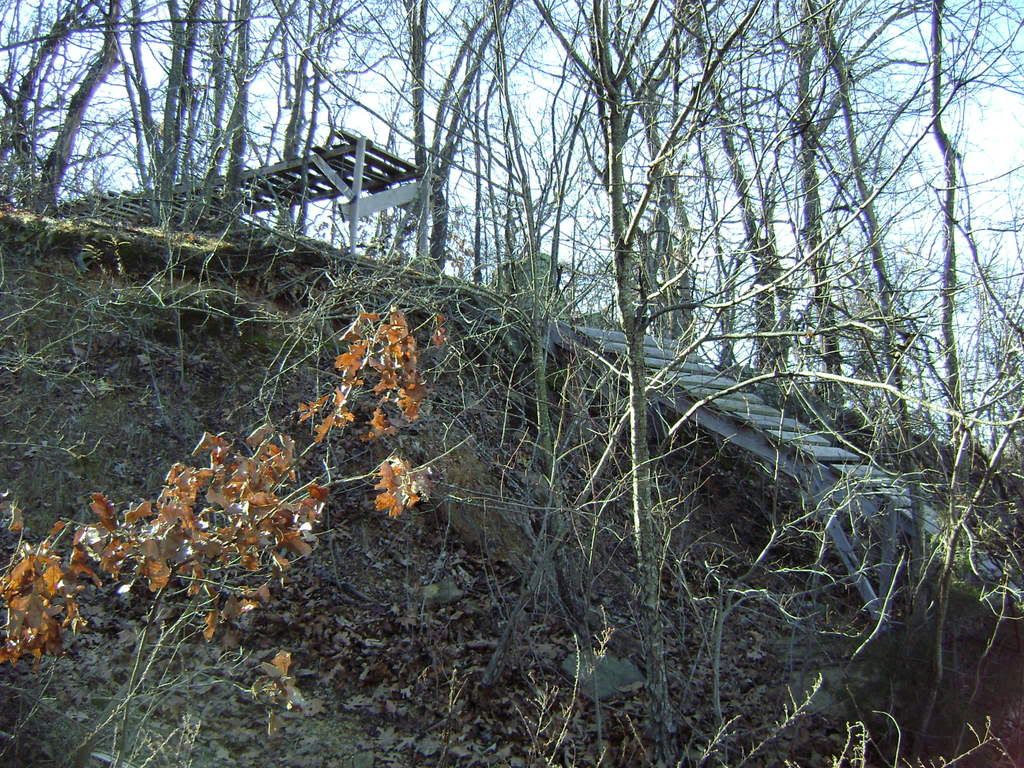 Shoots and ladders with an 8 foot berm.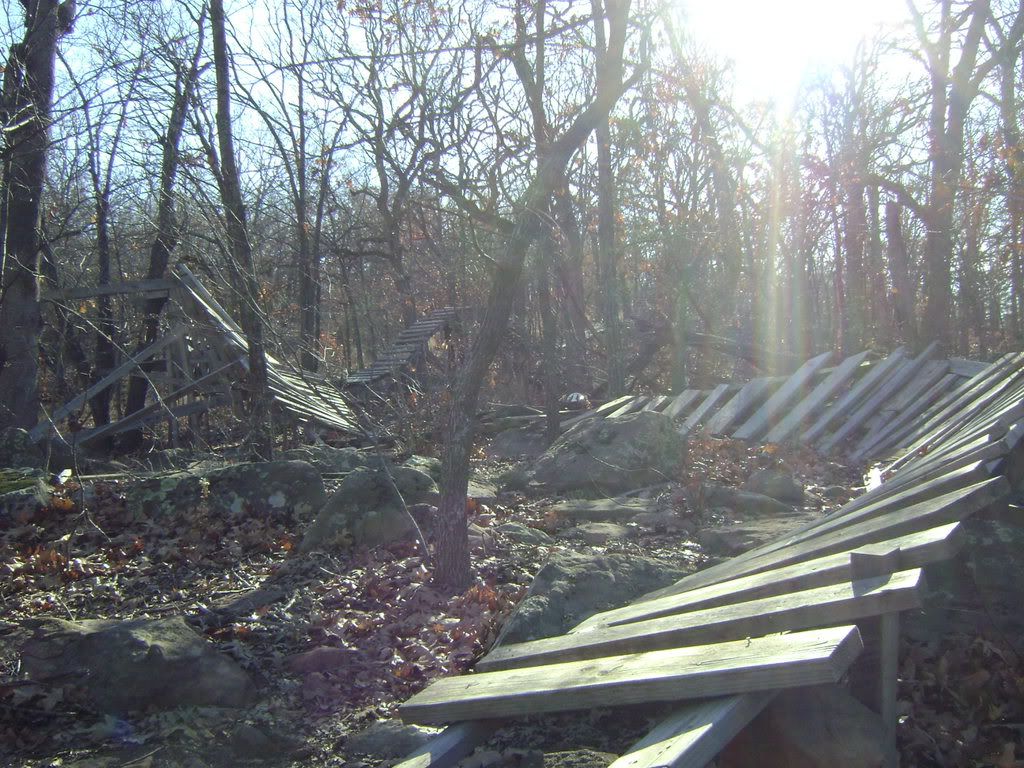 Long donwhill or training climb - That is a 24" elevated white pipeline in the distance for scale.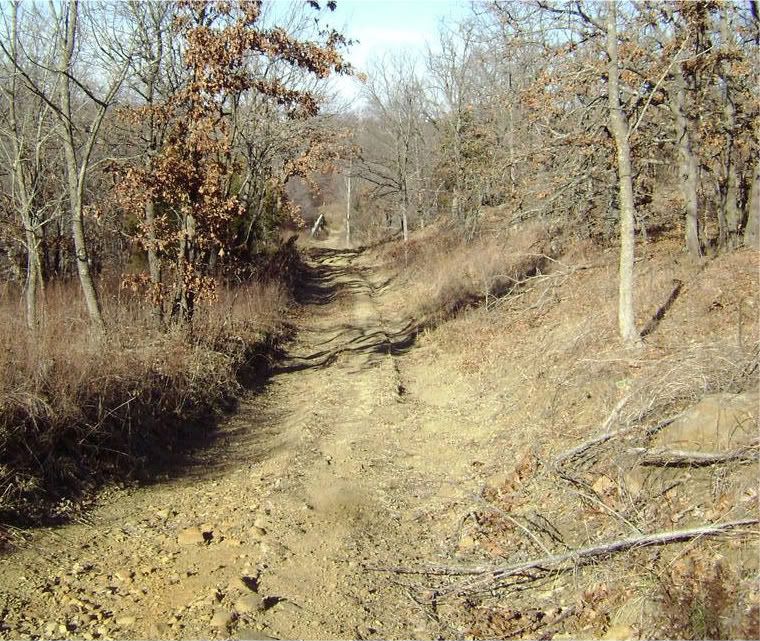 Beavers? This is at a tiny little pond. It's way back and just seems odd. You'll see more oddity in the next pic.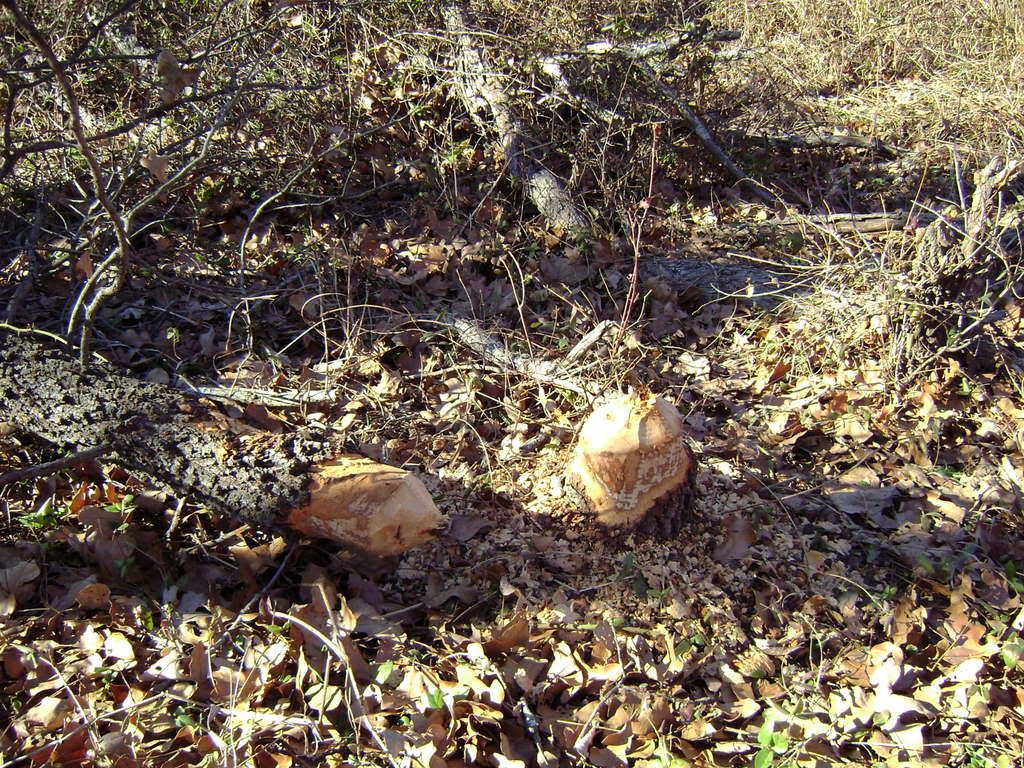 Fresh water mussels. So weird - isolated little pond in the middle of Tulsa....
https://digital.library.okstate.edu/OAS/oas_pdf/v62/p38_45.pdf
Final long downhill. This one parallels a road (elwood) and is about 15% for about .2 of a mile. Sorry about the horizon tilt.