·
Its only 1" on the map!
Discussion Starter
·
#1
·
Last weekend a freind mine who just moved down from NorCal and I hit up a route that had been on my local to-do list for a while. The High Point Truck Trail that goes up the north side of Palomar Mountain to the High Point lookout tower. It is 12 miles long and has about 4,400 feet of climbing up to 6,113 feet. With it being July we rolling on the dirt at 7AM.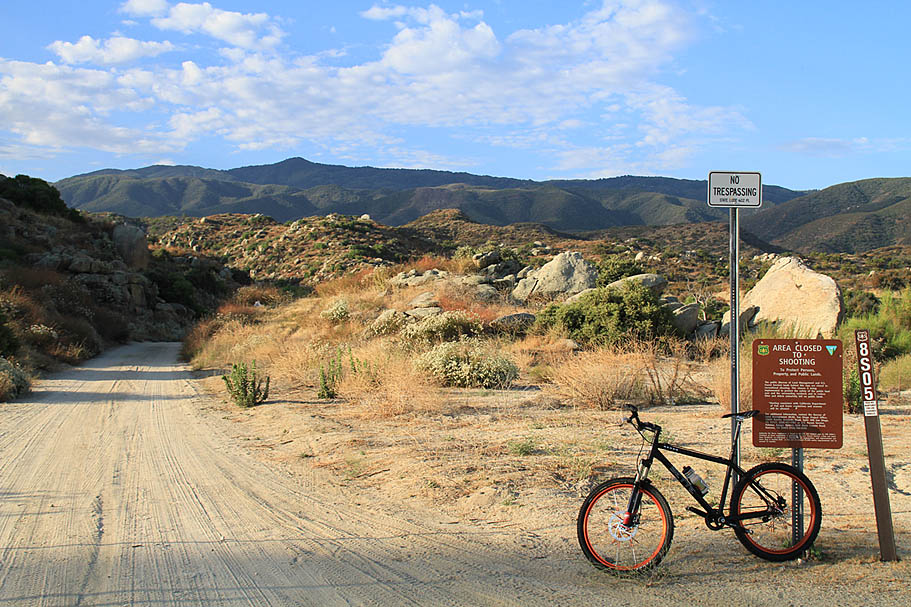 The start and the destination all in frame. I was surprised to see my friend Clayton show up a single speed. He would get worked over on this climb.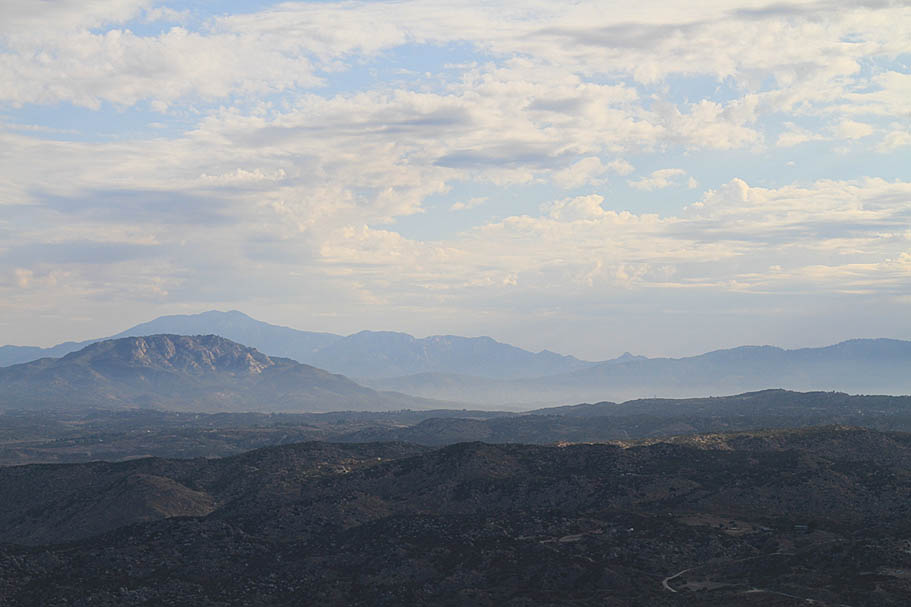 The further up we went the larger in scope the views got to the north, It was pretty to cool to look at the peaks in the distance and go "Been there, there, yep that one too...."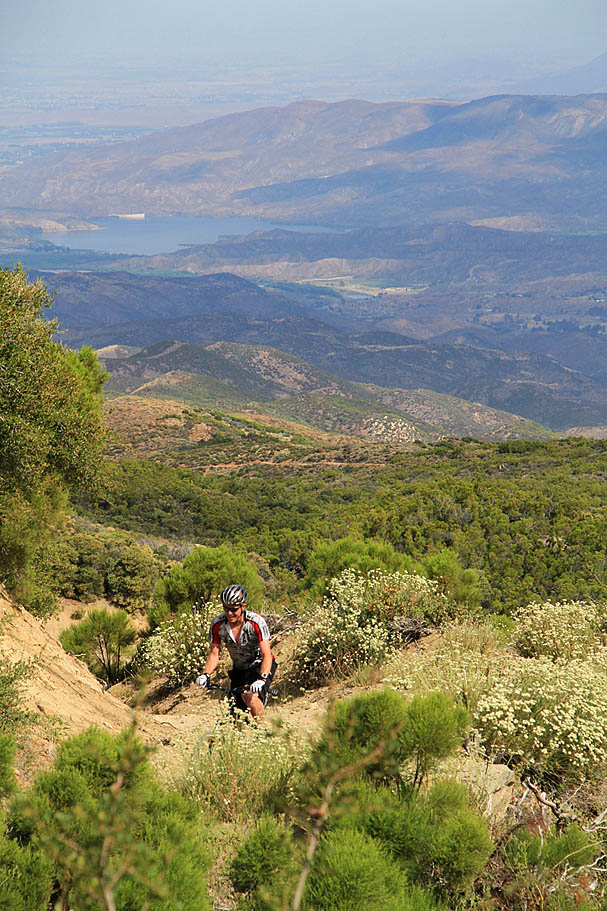 Grunt, Grunt, Groan, Groan, Clayton was killing it on the climb, but the 32-16 gearing (26er) was taking its toll.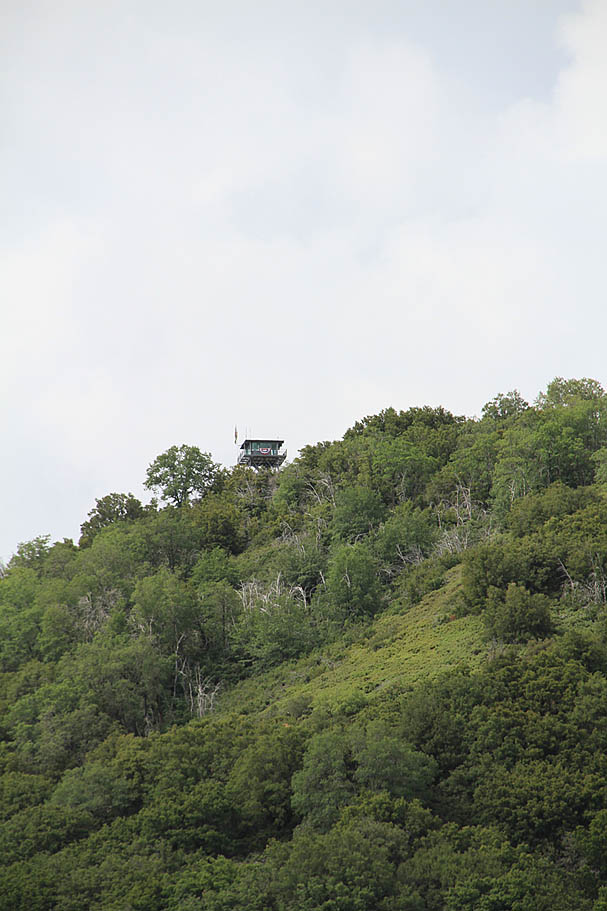 As we neared the top mountain ridgeline we got a peak at the lookout. It was short lived as we soon transitioned out of the typical SoCal scrub brush into oak forest.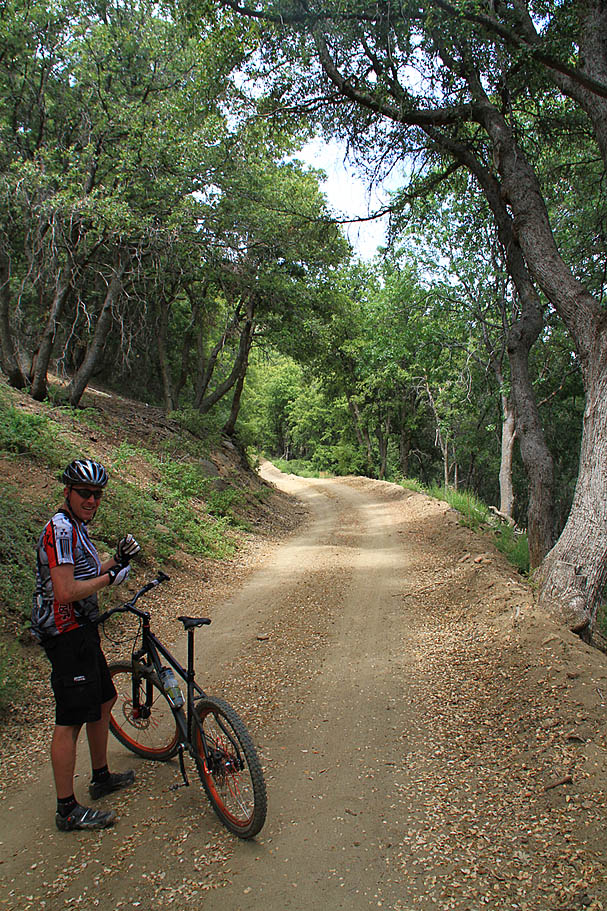 I have certainly climbed uglier fireroads.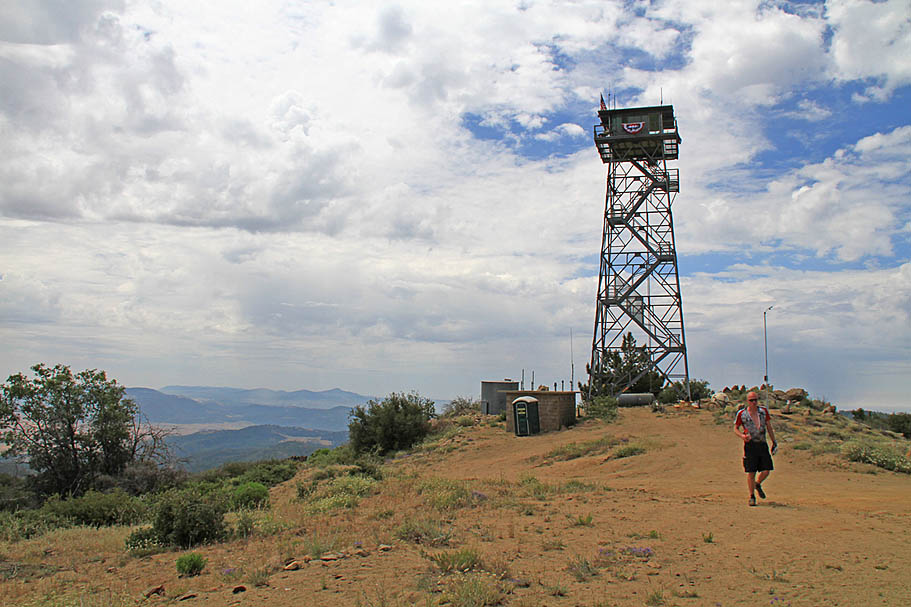 Before long we were up at the top of High Point. What an "Office" view the rangers have here. A bit of cloud cover was rolling in from the south which muted some of the colors but the scenery was still impressive.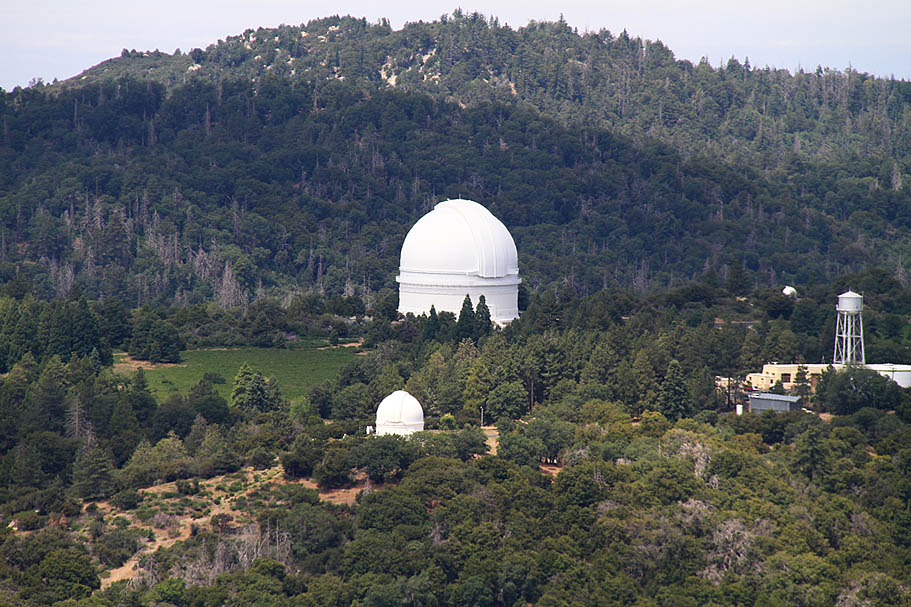 A slightly different viewing angle on the observatory than what most people see.

Views to the northwest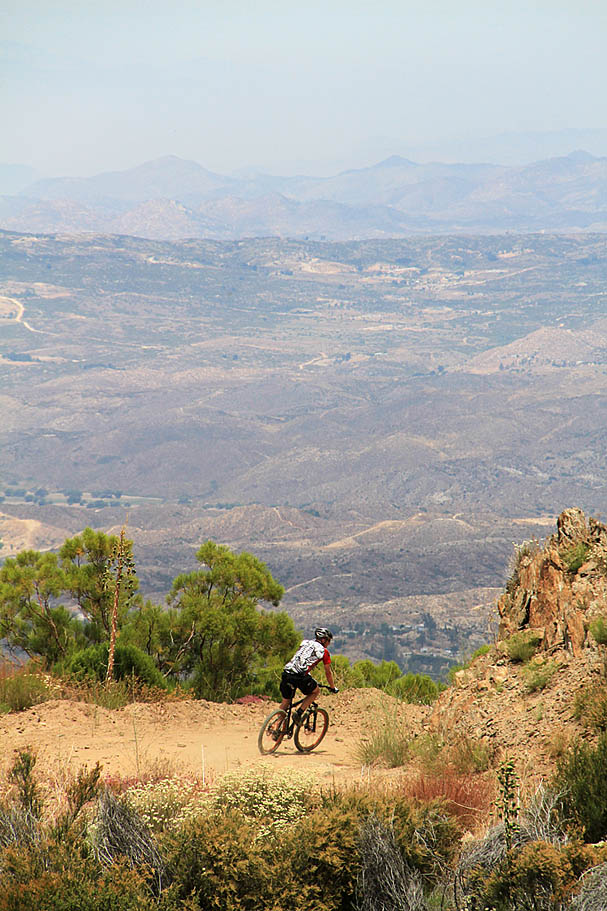 When it was time to turn the bikes back down the hill, it was plenty of fun as we now had 4,400 feet of descent over 12 miles to enjoy. While there were some screaming sections there were also some tight somewhat exposed turns that required all due diligence to keep bad things from happening. The further down we got we could feel the temps rising and by the time we got back to the truck we were once again happy with the decision for an early morning start. I like this route and the possibilities it offers for connecting up with some of the other Palomar offerings that I yet to fully explore. As our Governater would say, "I'll be Back"
For additional pictures, map, and GPS files check out
the page I put on my site
.