Discussion Starter
·
#1
·
I was torn between which bike light I wanted, Main thing for me was being able to ride at almost any speed on flats and roller both on the roadie and MTB. So 20-30mph range and not out ride the light. I was tossed between the Dinotte sale $99 (200lumens) or dual Fenix L2D (combined 380lumens). In my research, I found a new LED breed called the P7, which is a cluster of 4 P5 CREE LED's, same family of light used in the Fenix and Dinotte lights.
I bought a MTE 7 mode light
https://www.dealextreme.com/details.dx/sku.13060
AWESOME AWESOME light for the dollar. The light itself was $45 + mounts, bats and charger came to $70 even. Half the price as dual L2D and 30% cheaper then dinotte.
I went out for a 40 mile road ride but started about 6:30, didn't get home til almost 9:30pm
But damn it was fun testing out the new light. I can cruise at 18-20MPH with the slow strobe which gives high power output. The faster strobe is nice with Med output but I fear it might cause bad things for on coming cars. The Med mode is great for climbing at slow speeds or more city lighting where you don't need 100% of the light. High mode was simply awesome. I tried to out run this light and couldn't on the flats. I got it close to 30mph on the flats and still had more room for speed. I went downhill I normally do at 32-35mph and did it at normal speed with this light:clap:
High mode has a 1hr10min run time before it dimmed, another 20 minutes before it dimmed again. This is off a single 18650 battery. Next week I'll try the run time of the Med mode and the slower strobe.
I can't wait to try this light out there on the dirt:thumbsup:
now for the pictures
Medium mode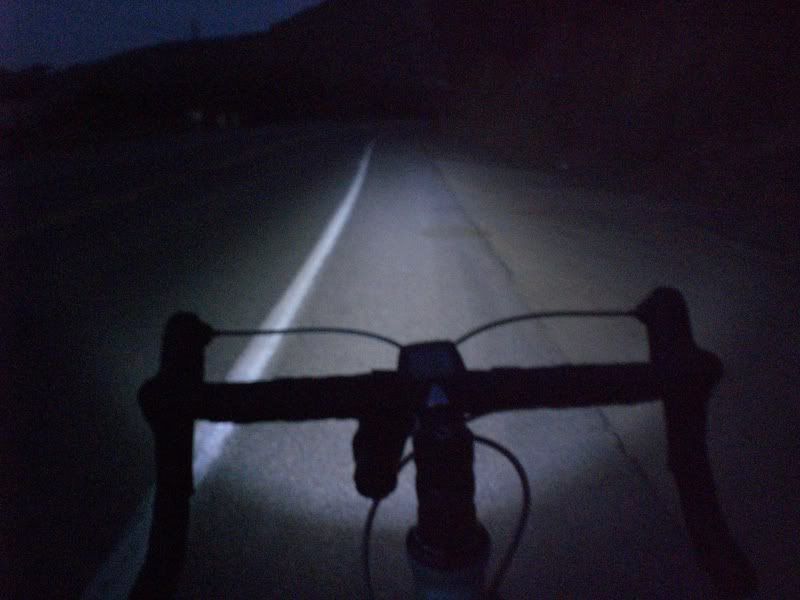 High mode:clap: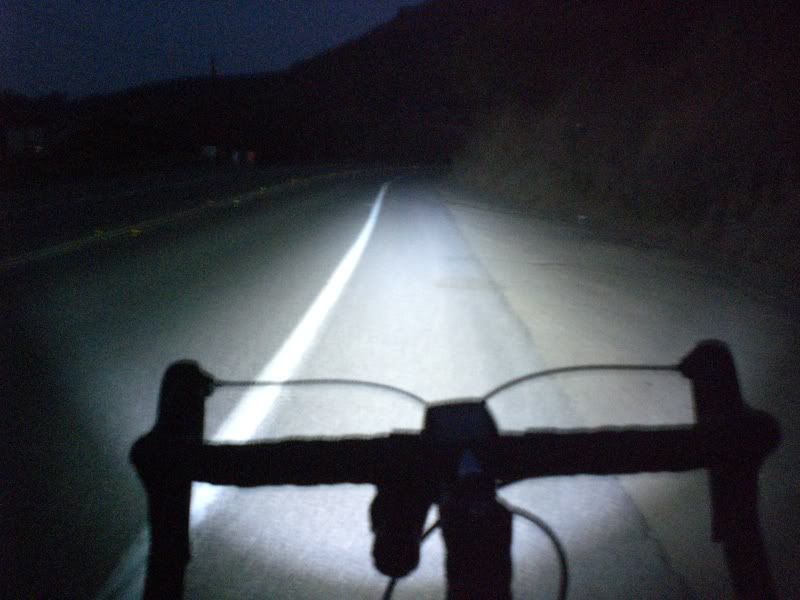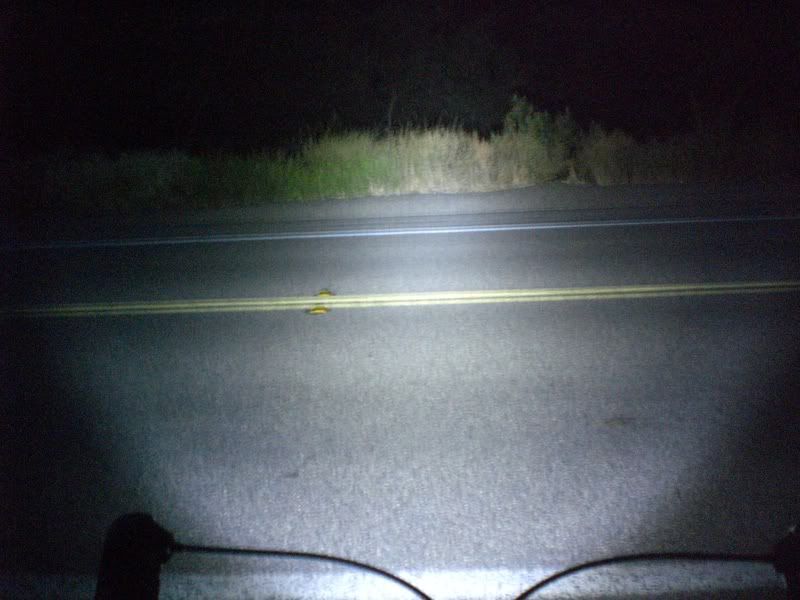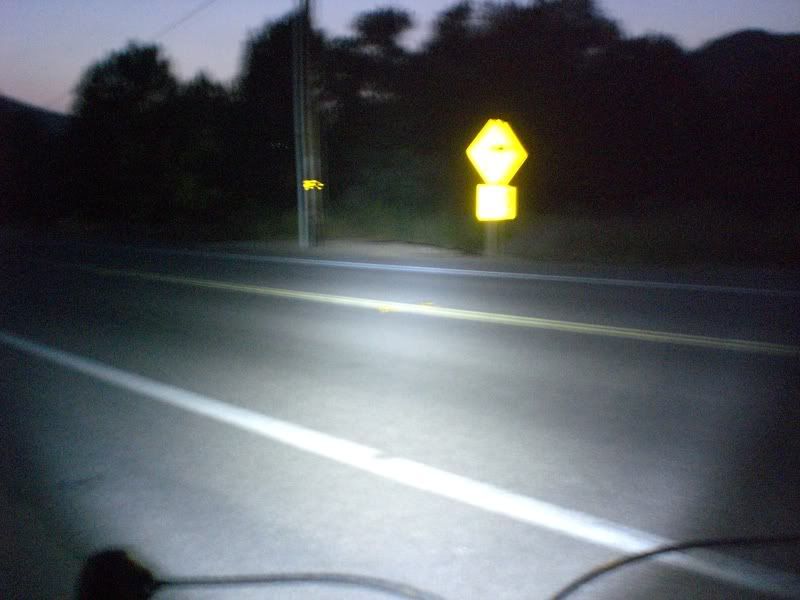 bush about 15ft away.