This is my first build. It is 72" long. I just started my second build this weekend.
This is a pic of the wood laminated together, cut out with the template on the right and edges routed round.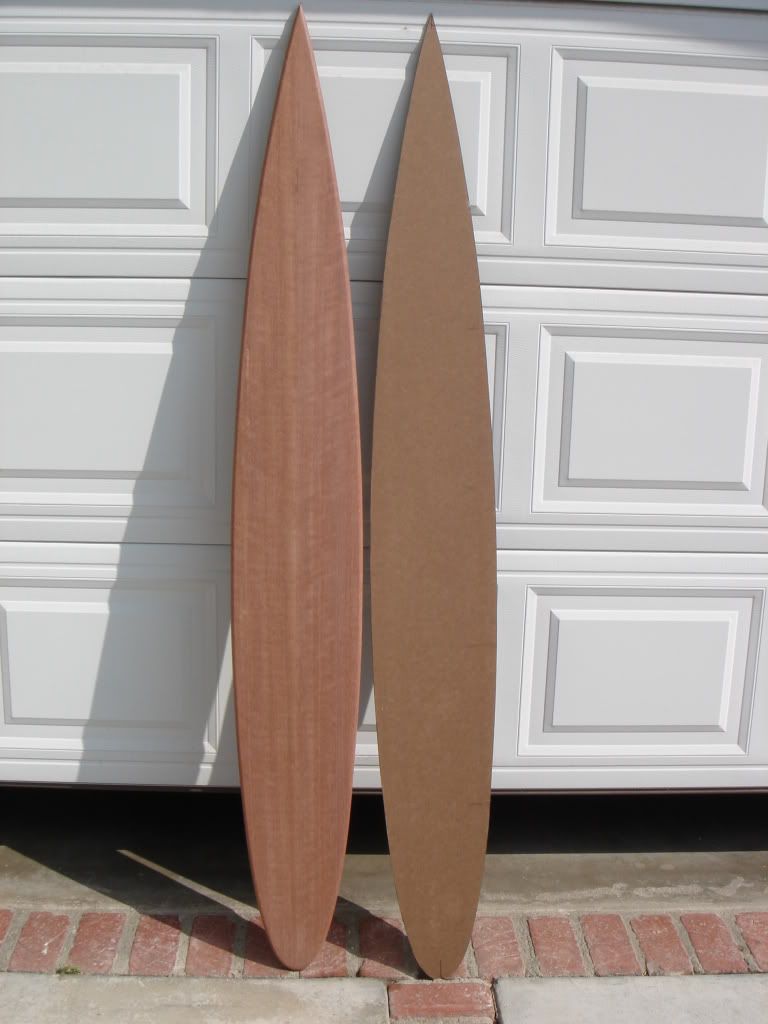 This is after 2 coats of teak oil.
After a couple coats of varnish.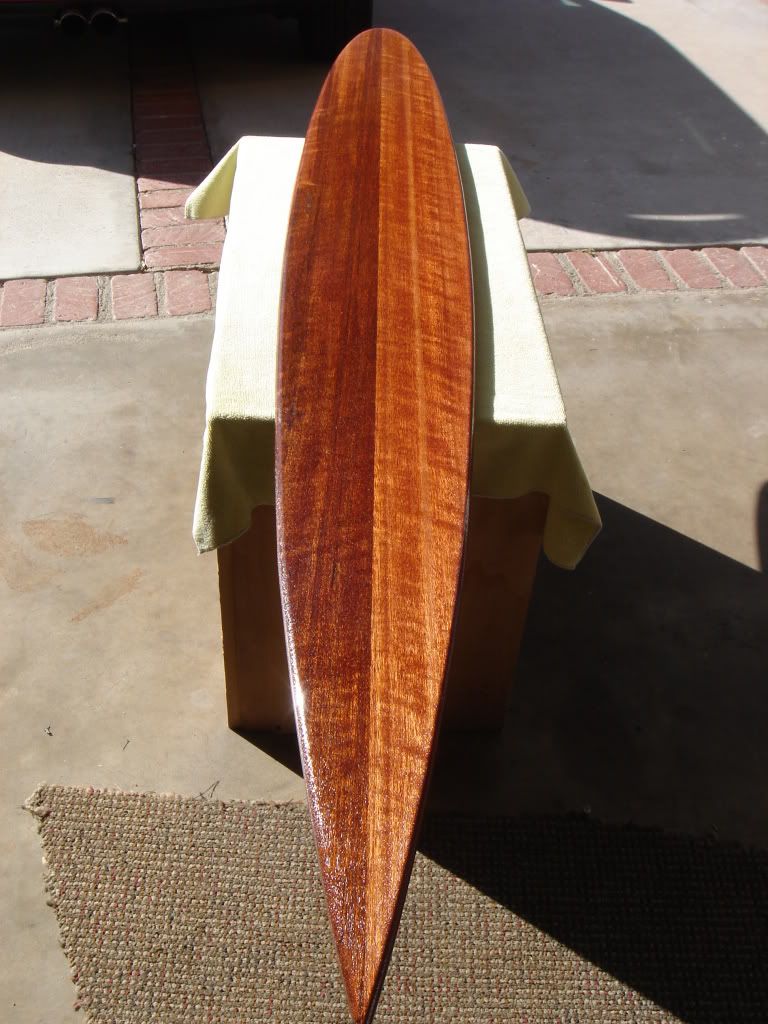 Taped for strips.
Strips layed.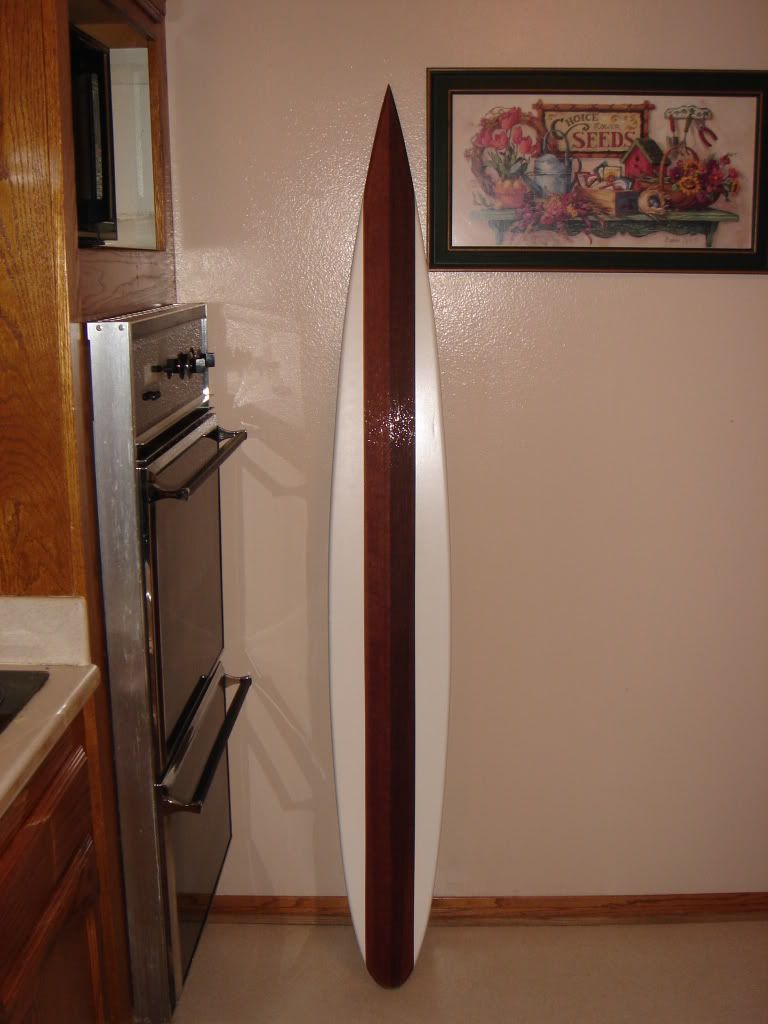 Finished board after several coats of poly.