Discussion Starter
·
#1
·
After a lot of research and a few demo rides at the end of last year, I finally settled on the bike I wanted. The aim was to get something that was no heavier than my 2009 Scott Spark 30 which weighs in just over 26 lbs. That bike is 26", old geometry, and old tech. While I did convert it over to 1x10 a few years ago I wanted something a bit more "trail". What that really meant was newer geometry and tech and 29".
The Orange Stage 4 seemed to tick all of my boxes. It's "trail" without going too extreme or being in the 130mm+ travel category. It's super simple from a suspension standpoint and has plenty of mud clearance. And I could build it any way I wanted. For my riding style/capabilities and my local trails (Sierra Nevada Foothills) I think it's a great fit.
I did look at several other bikes (thanks to the mtbr users who chimed in on my original thread) which didn't feel right, were too heavy, or had limitations I didn't like. They are all good bikes, but they didn't fit exactly what I was looking for. The SB100 came closest:
Intense Sniper Trail
Yeti SB100
Pivot Trail 429
Orbea Oiz-TR
Santa Cruz Blur TR
Spot Mayhem
Fezzari Signal Peak
At the end of the day after talking to owners here in the US and speaking with the Orange guys in the UK, I decided to go with the Orange Stage 4. Their top-of-the-line model weighed in at 29.8 lbs. but I decided to build from the frame up and see where I could do better. The only importer of the frame is Adventuron in Wisconsin (
http://www.adventuron.com
). Carl Martens over there was great to work with. He made me a smokin' deal on the parts I wanted so I had him build it rather than do it myself.
Here's the geometry:

I went with SRAM drivetrain and Shimano brakes. The complete build list is below along with the estimated weights. I was hoping to get the bike just under 26 lbs.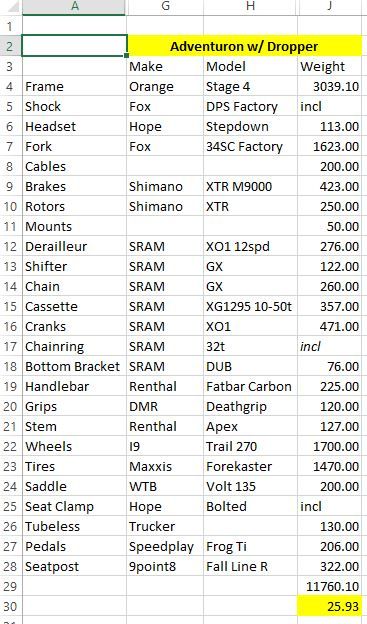 It took 3.5 months to get the bike. There were some initial delays in getting the frame from the UK and then my wheel order went in just as i9 was retooling for the Hydra hubs. It was fine though as we had a lot of rain in March and April and I had a pretty big crash at the end of April that sidelined me anyway.
The bike arrived last week and I added my only swappable parts - my Frog Ti pedals. First task was to weigh her and see how decent my estimates were. 26lbs 1oz - not bad for an aluminum framed full suspension bike with a dropper post.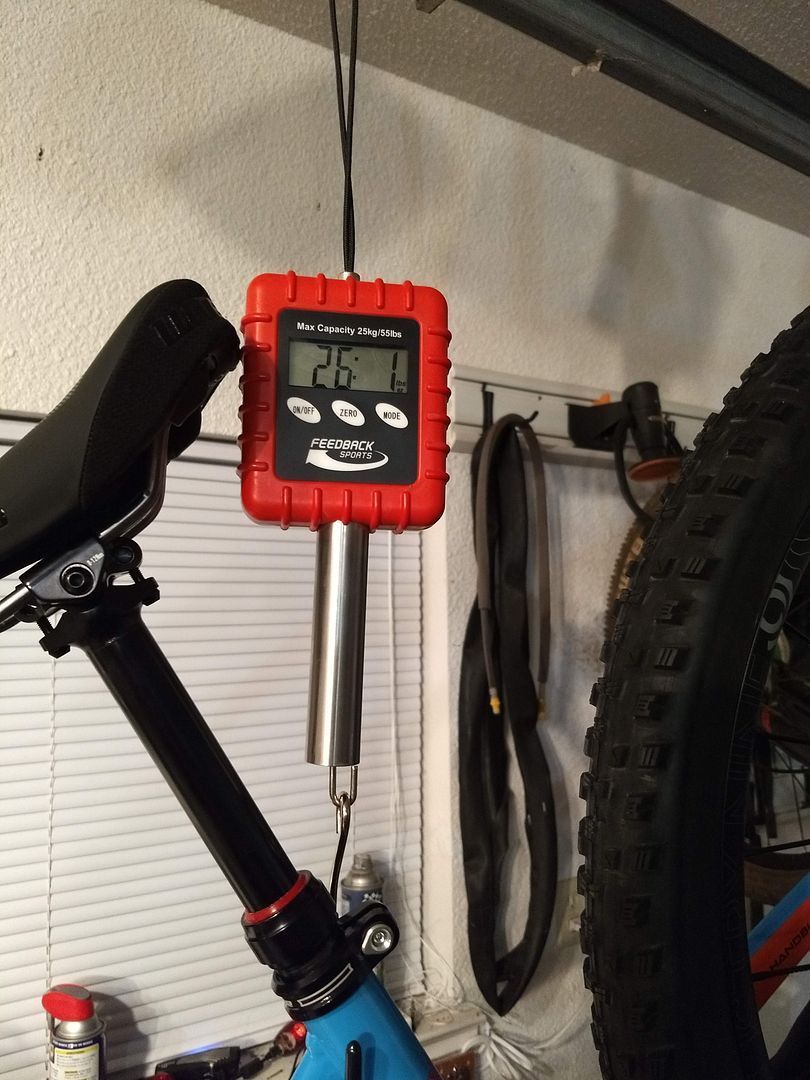 Maiden voyage hasn't happened yet due to ongoing rain making a mess of my local trails. But there was enough sun out for a few pictures today. Suspension is dialed in, but may need a few tweaks out on the trail.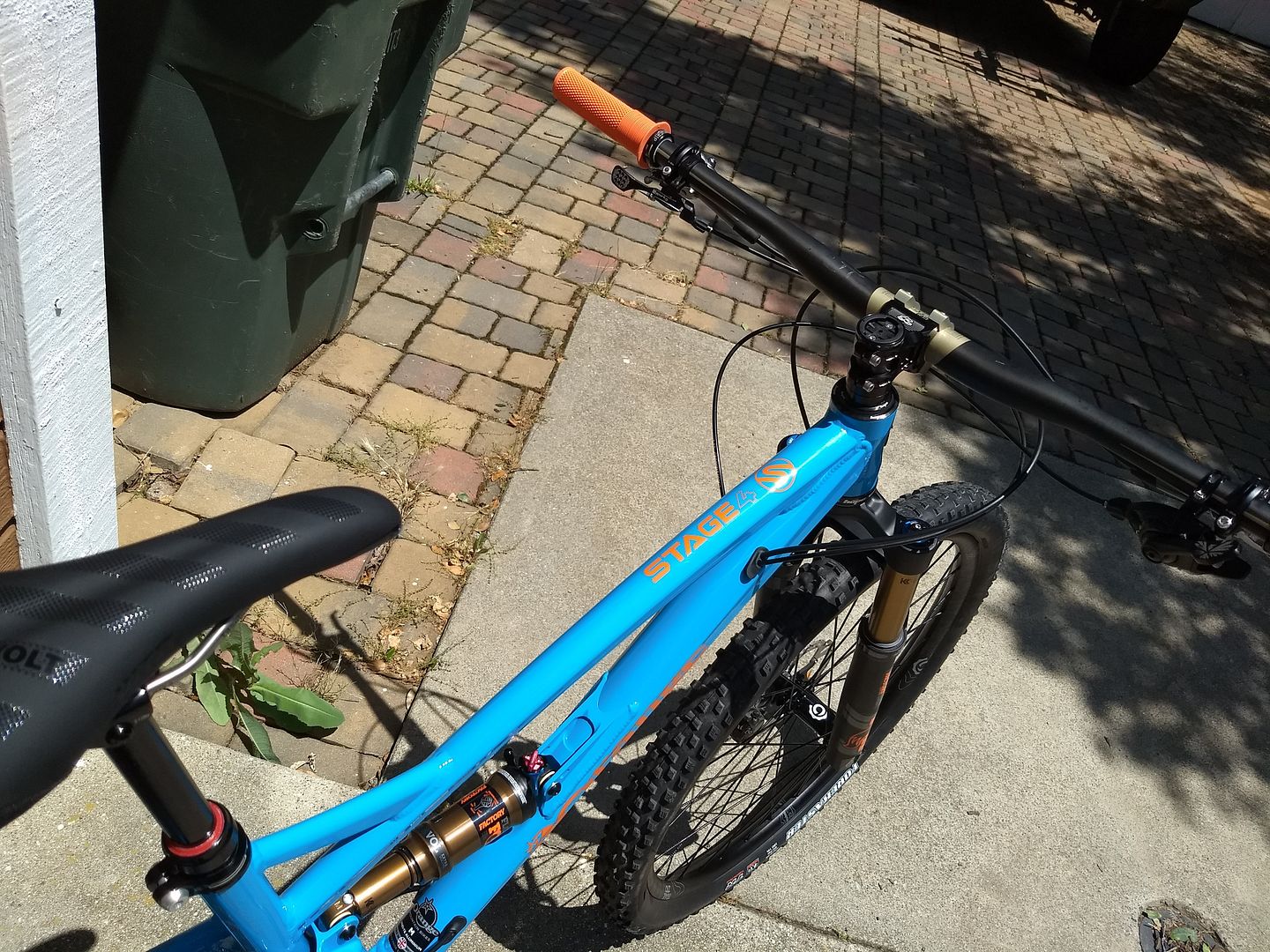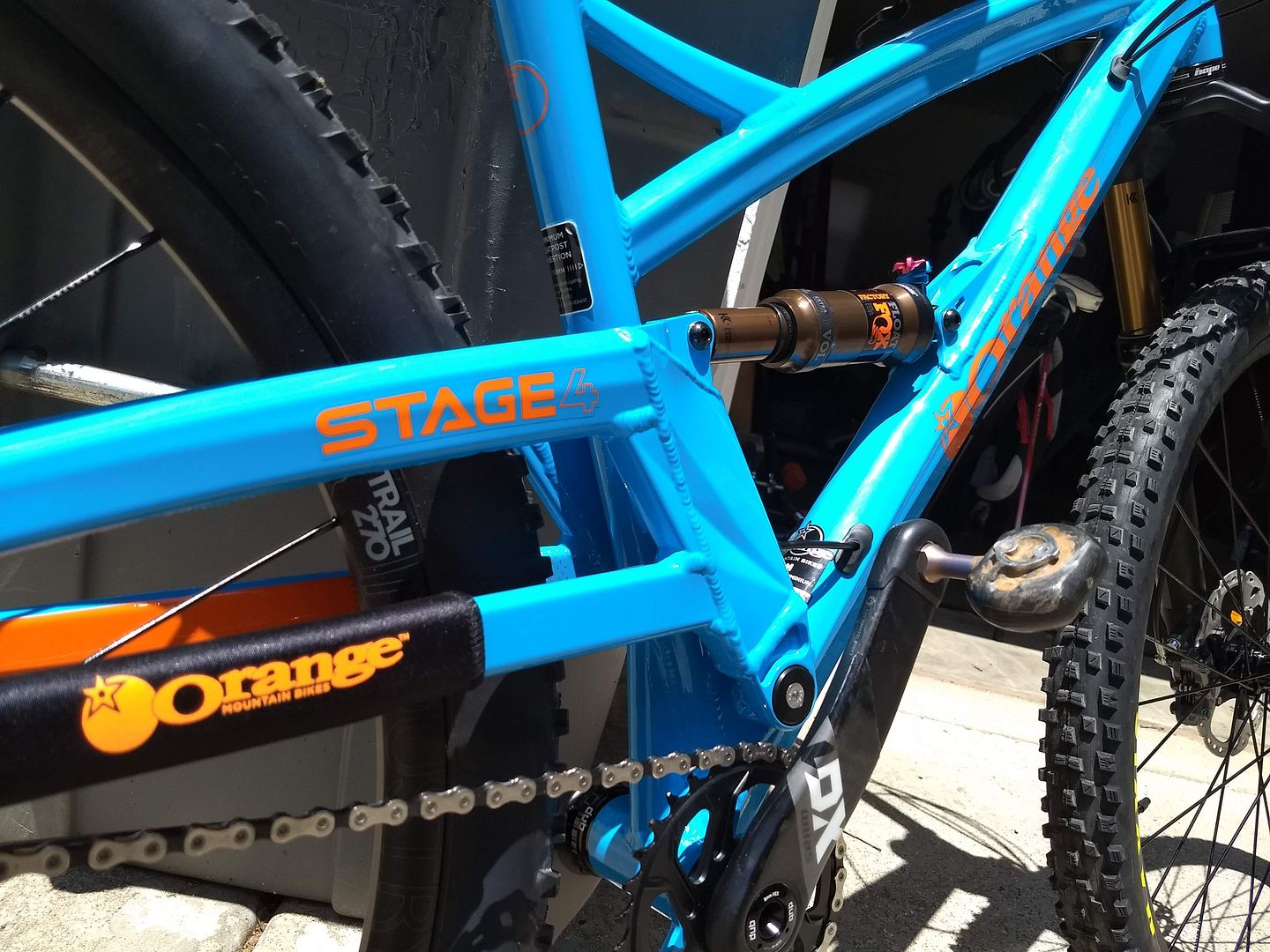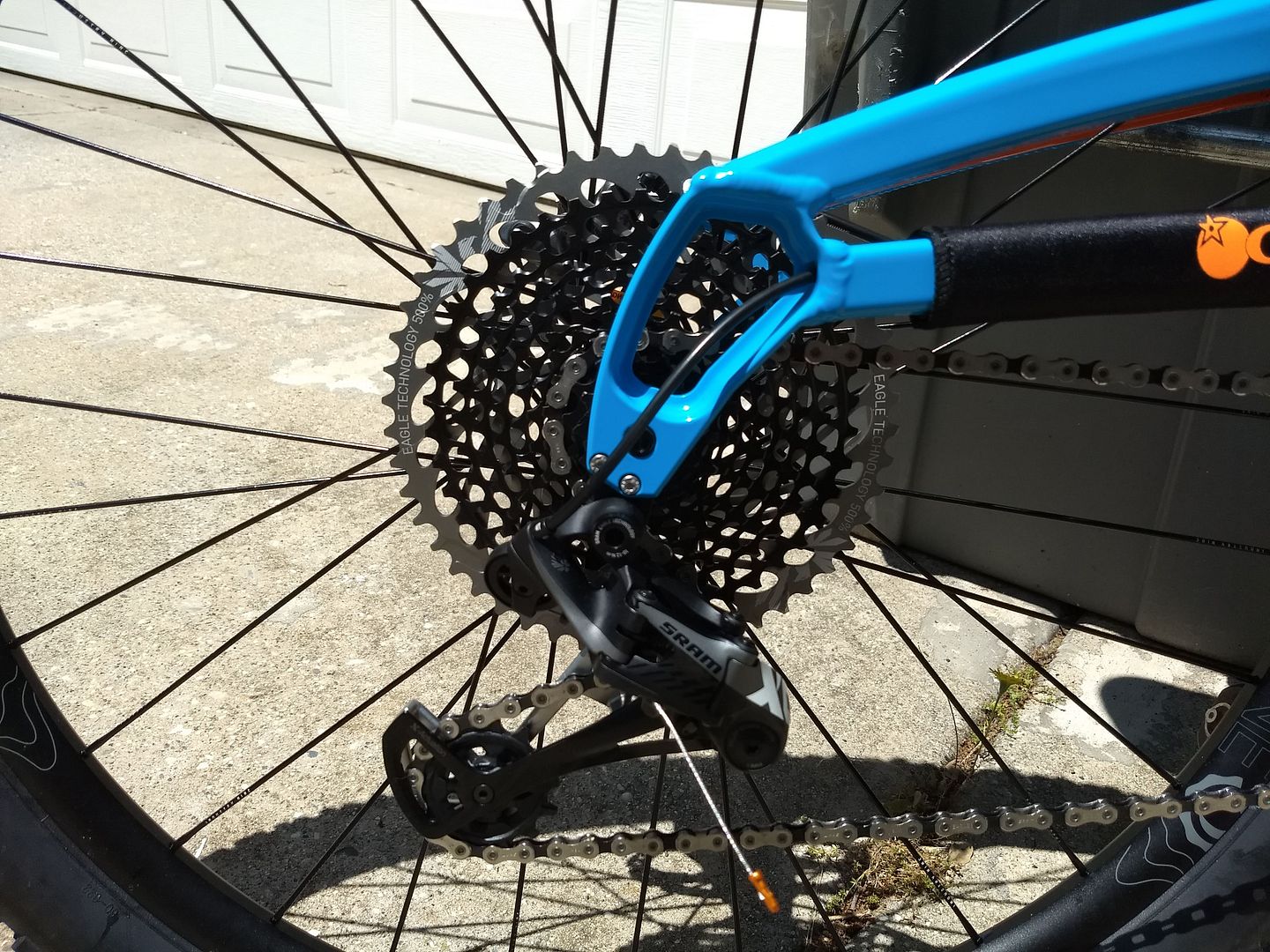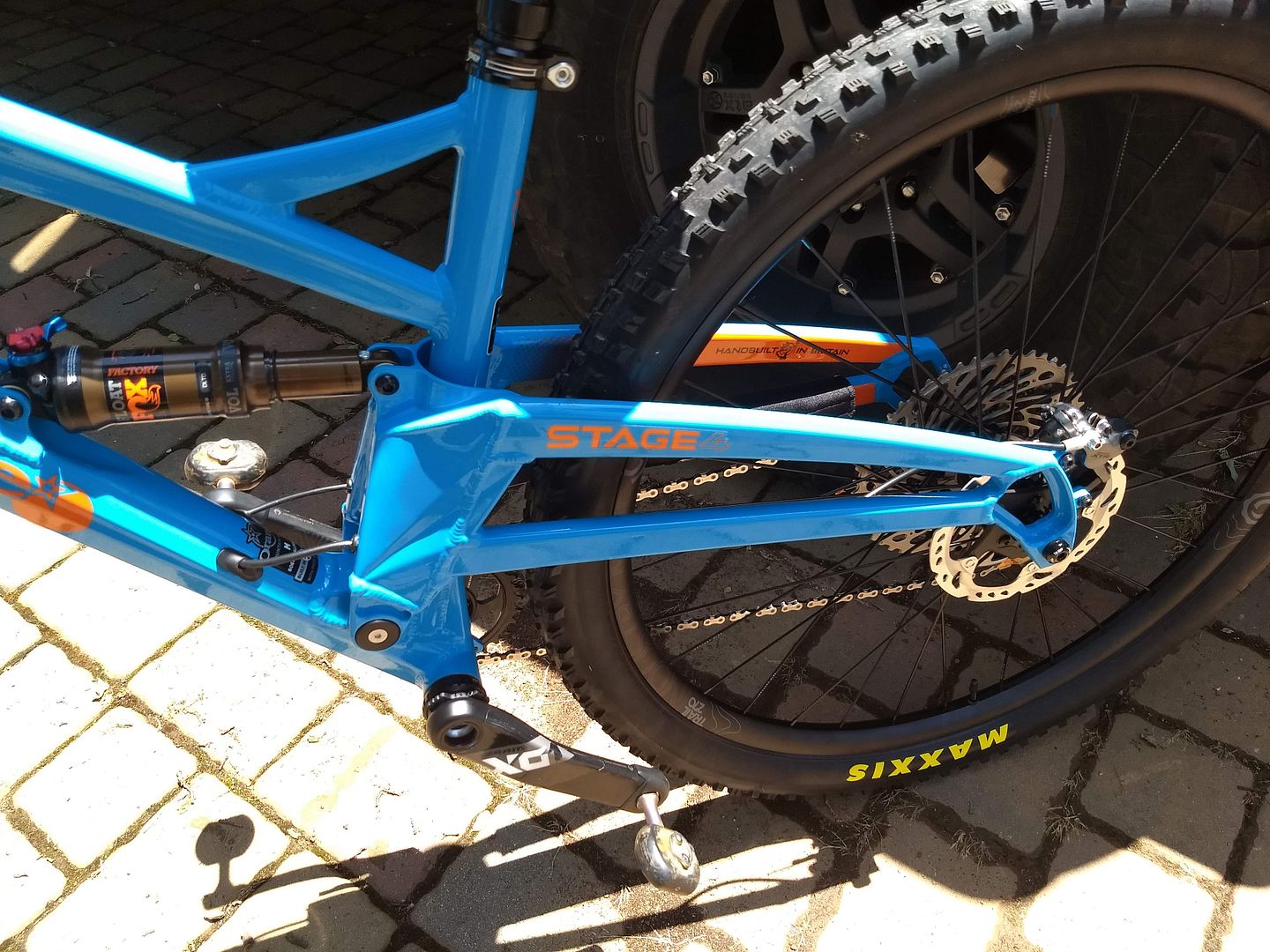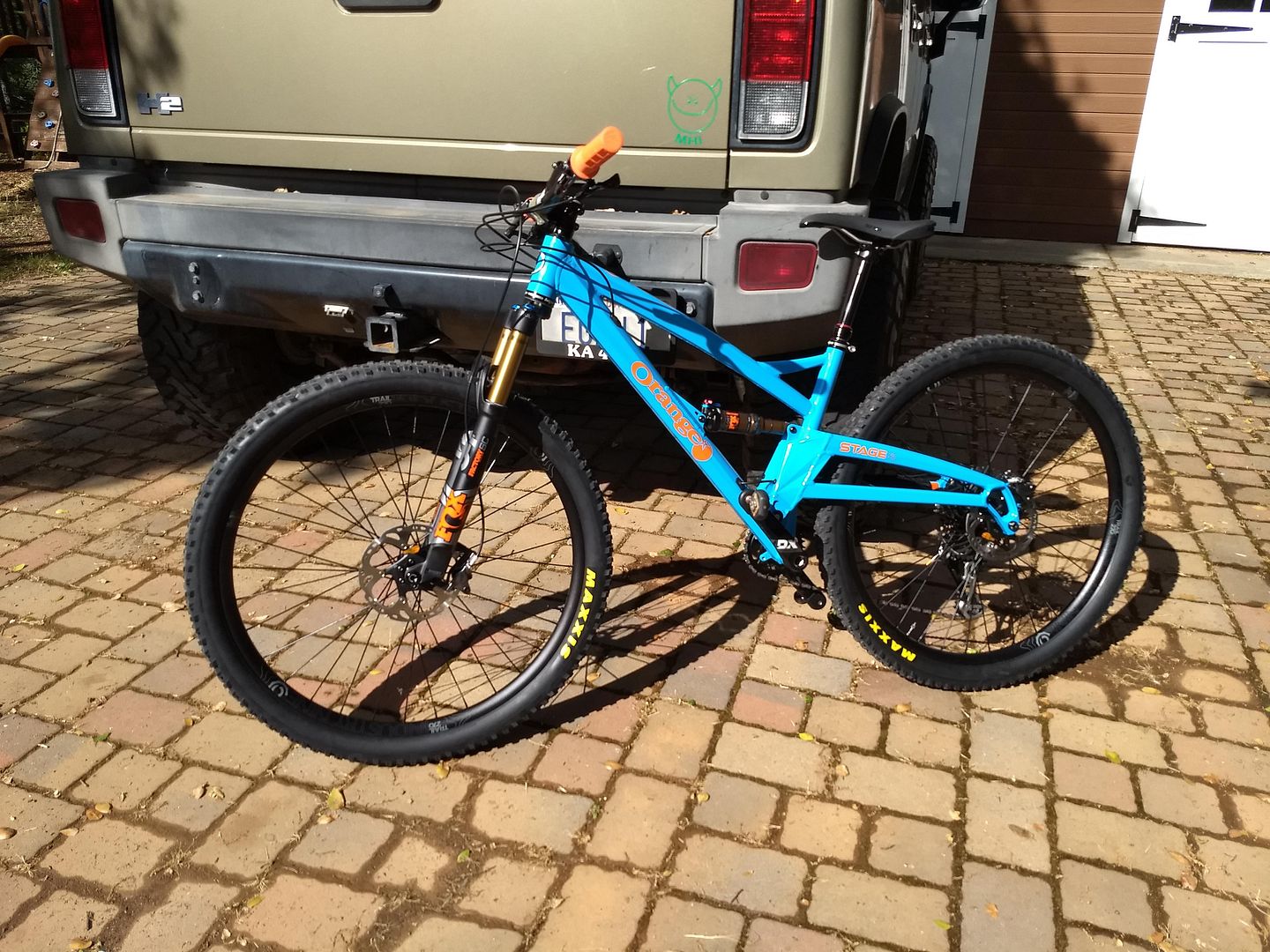 Ride reports to follow.