·
Te mortuo heres tibi sim?
Get down with you bad self.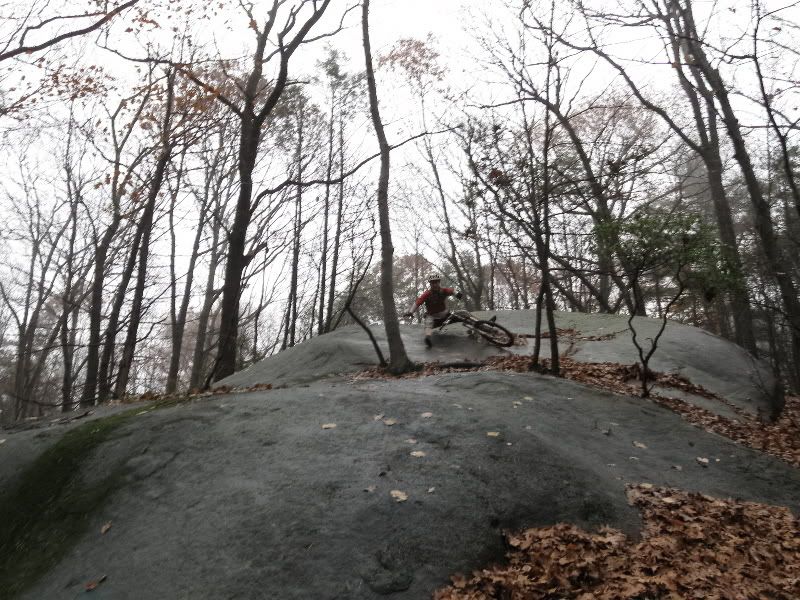 This years slimy leaf mulch is next years loamy goodness.
This is someone who just very recently began to ride offroad. Most excellent.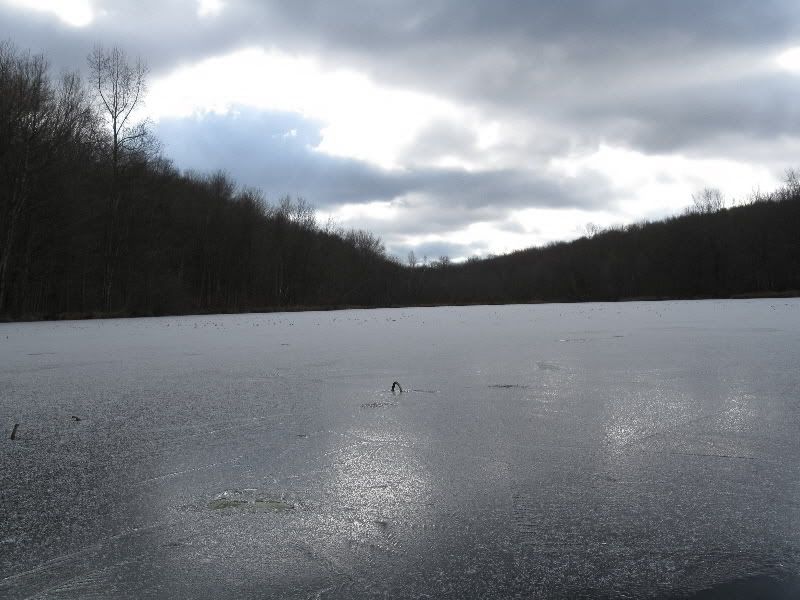 First night ride of the season, and man, it was a cold one. In the teens.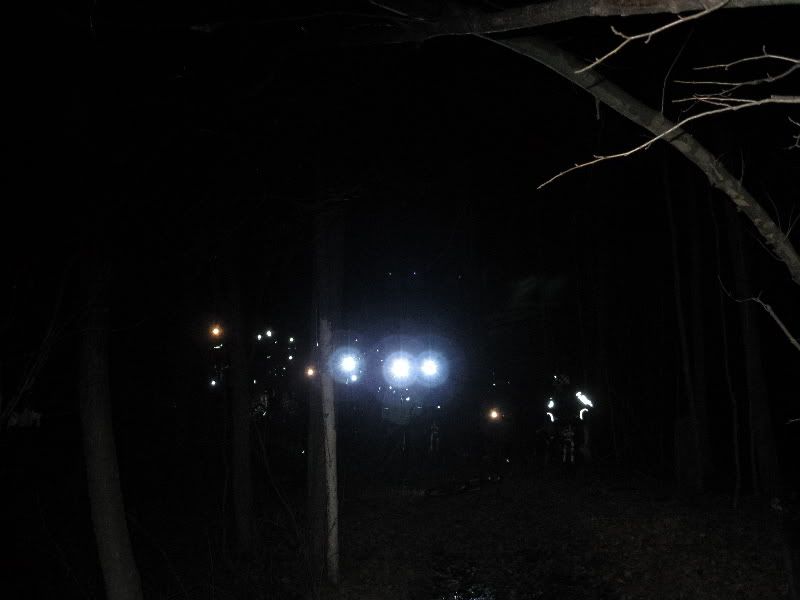 Don't fall in - it's @#$&ing cold. A couple of us rode across - perhaps, in retrospect a stupid move?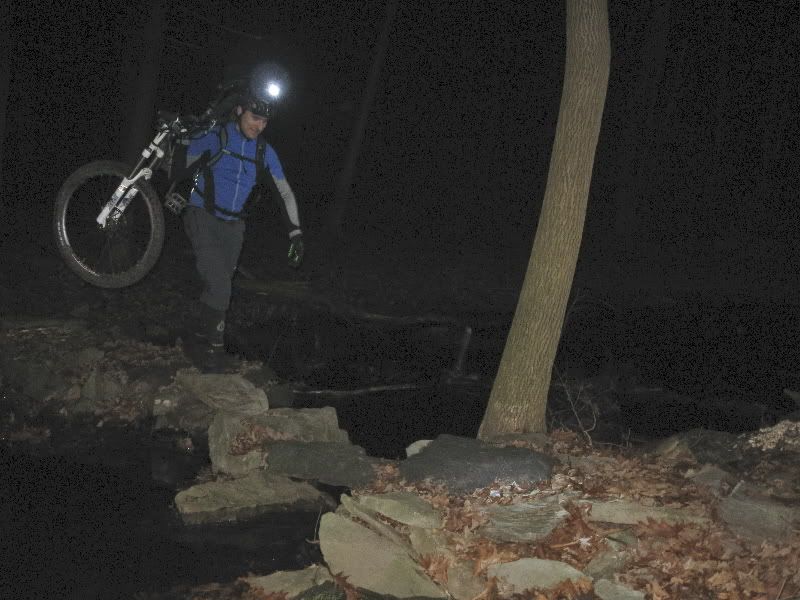 I'm gonna' adit up, adit up. . .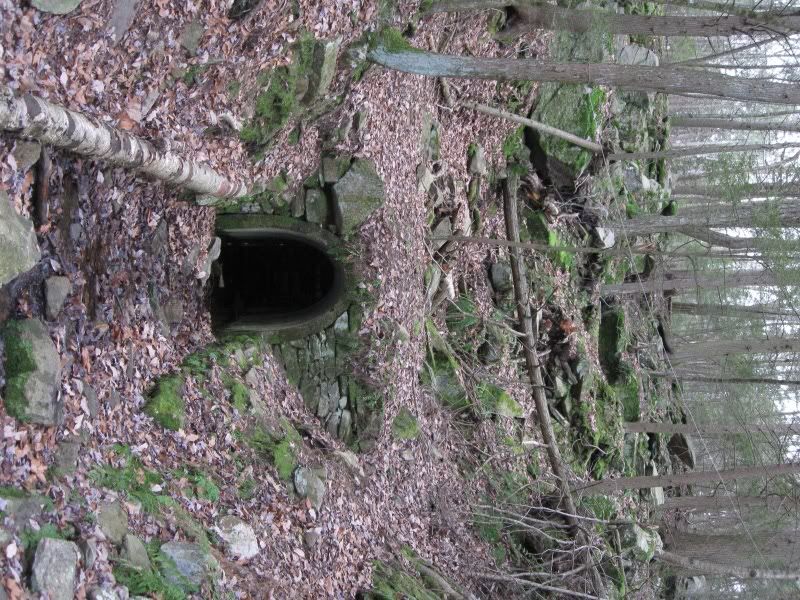 I'm. . .Batman!
Found a new spot with some chunk. Well, was shown, but have been back on my own now.
Rock crawling goodness.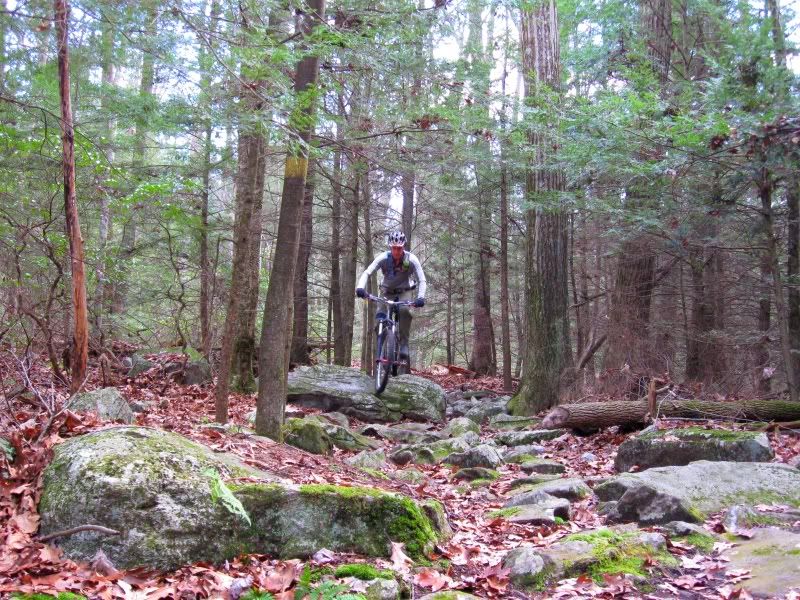 One overlook from a pretty popular little riding spot around these parts.
Manpri wearing weirdo.
Finally recieved our first snow of the season. Not much, but it was fun until it got too sloppy.
Wheeeeeeeee!
Are drops to flat any less stoopid when you have a little white cushion to light upon?
That's hot.
This was tasty. So, so crispy cold it nearly hurt to drink. I managed to slug it down regardless.
Then, a nice group ride Thursday morning. Likeminded slackers unite!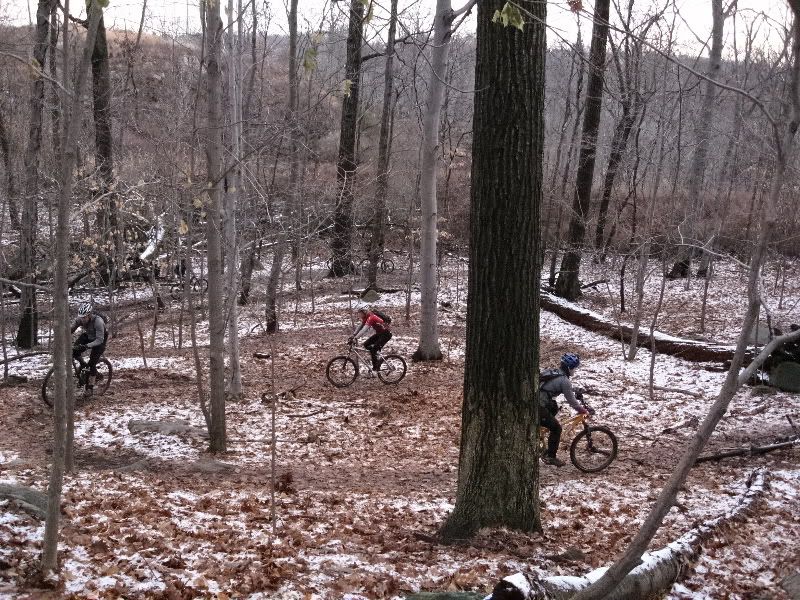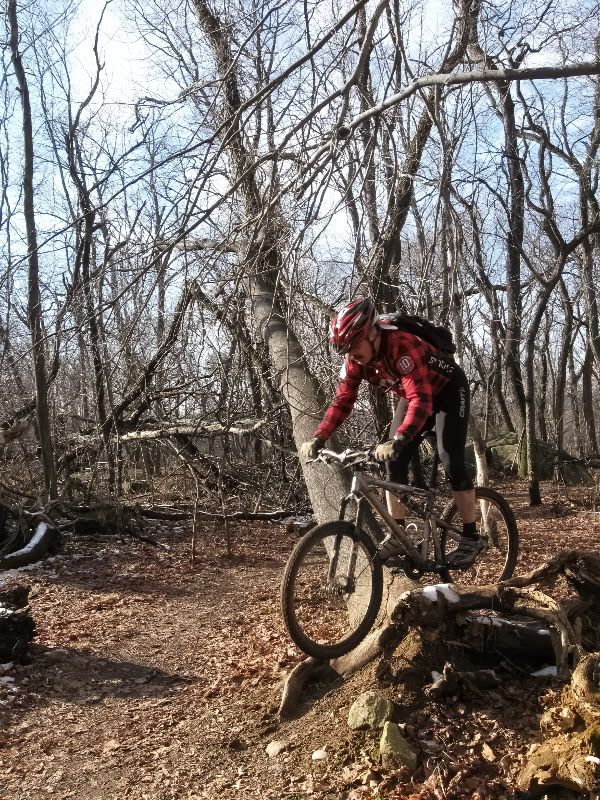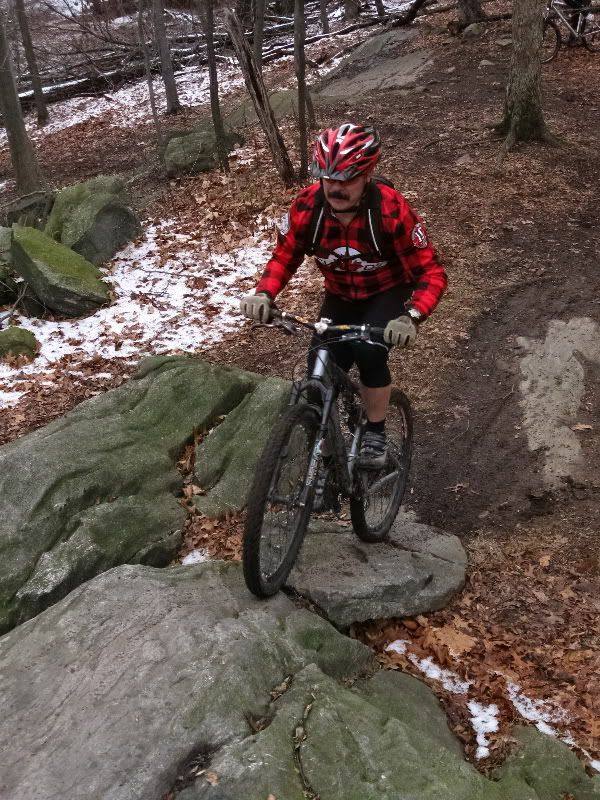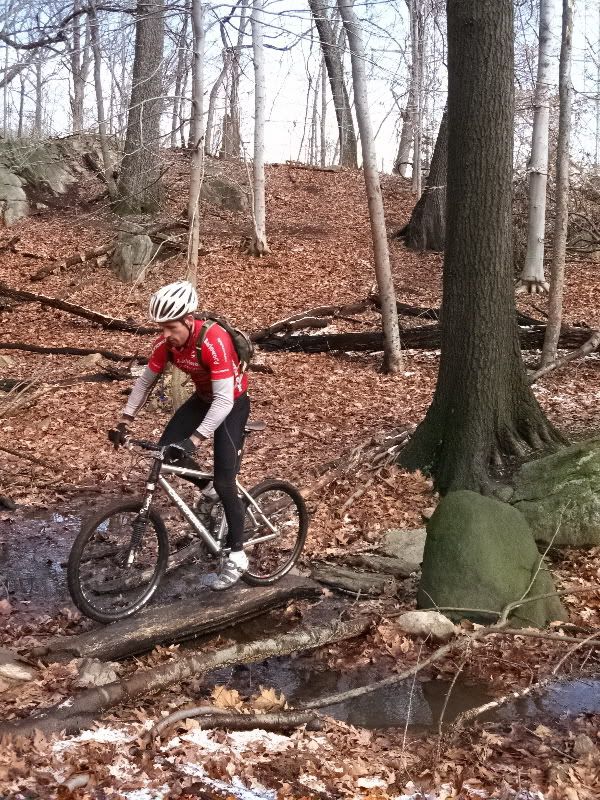 Flat #1.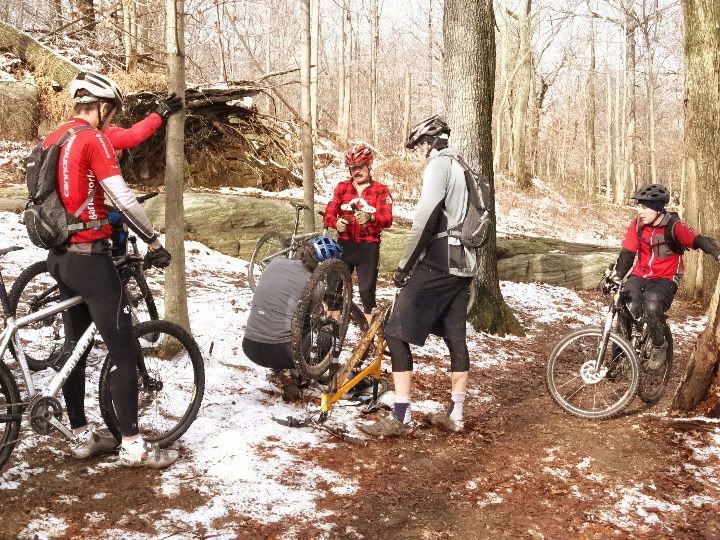 Farty Fartmeister. No, I'm not entirely clear on how he earned the nickname. We can all guess, can't we?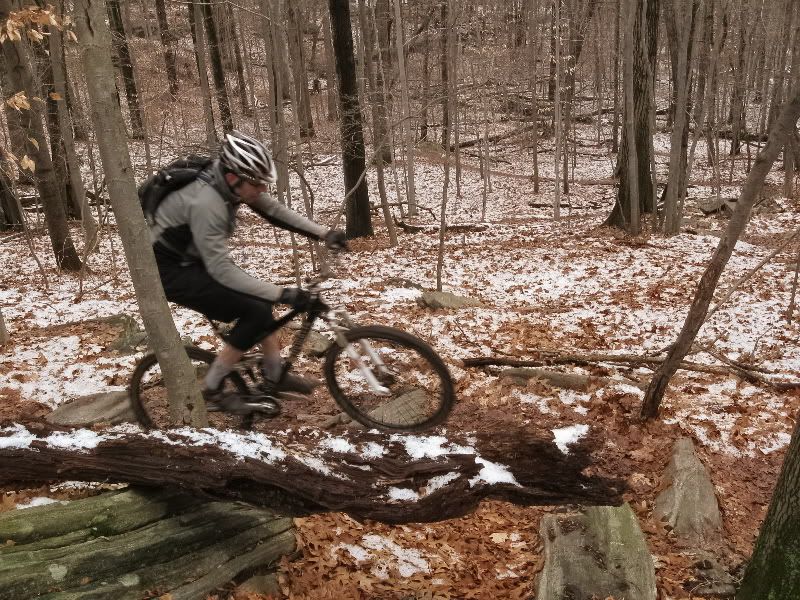 Flat #2. I love running beefy tires.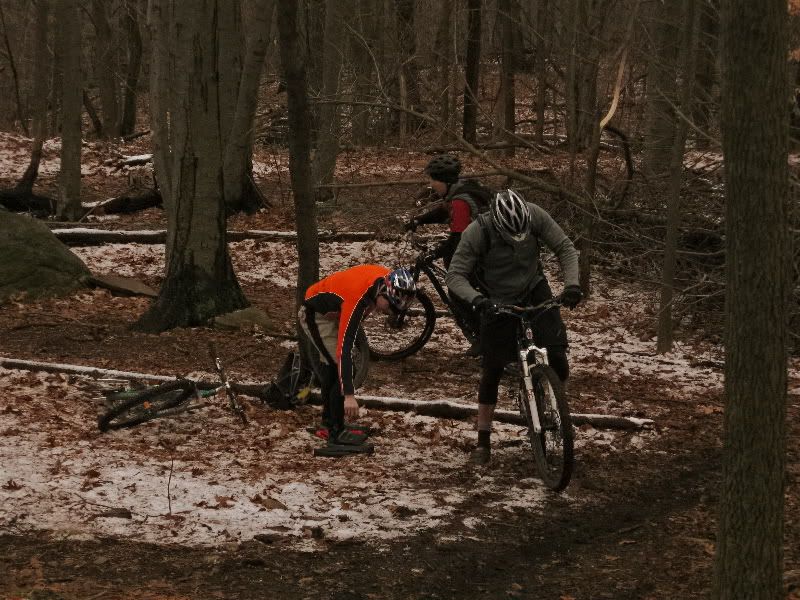 Farty gave this one a nice little bit of crossing up. Unfortunately, I was a bit early with the shutter to catch the best.
Sammy and Smokey with you all the best of the holiday season, whatever you celebrate. Or not. They don't really care. Because, well, they're cats. In fact, they don't really give a rats ass. Well, they'd take one if you're offering. Really.