Discussion Starter
·
#1
·
Just got my Scandal put together (technically, my friend Shane at Newbury Park did) today as well as picking up my modified/upgraded (since original build) Inbred 29er...all I can say is that Eye Heart U On One!
I assure you I aint no stinkin spreadsheet gram counter but WTF, might as well weigh bikes even if the primary goal aint low weight...having said that, i am indeed stoked with the resultant weights.
Inbred 29er
Since original build, just put on an On One carbon fork in place of the previous On One steel fork which i loved...wanted to try On One's version and given my hypocrisy, figured I would lessen the weight further
Also new are the wheels which are I9s laced to Stans Arches running Rampages (tubeless). Given my one ride I can say that I do NOT like Rampages on my single speeds at all...ok on the El Rey but not feeling them at in on a SS...will give one more chance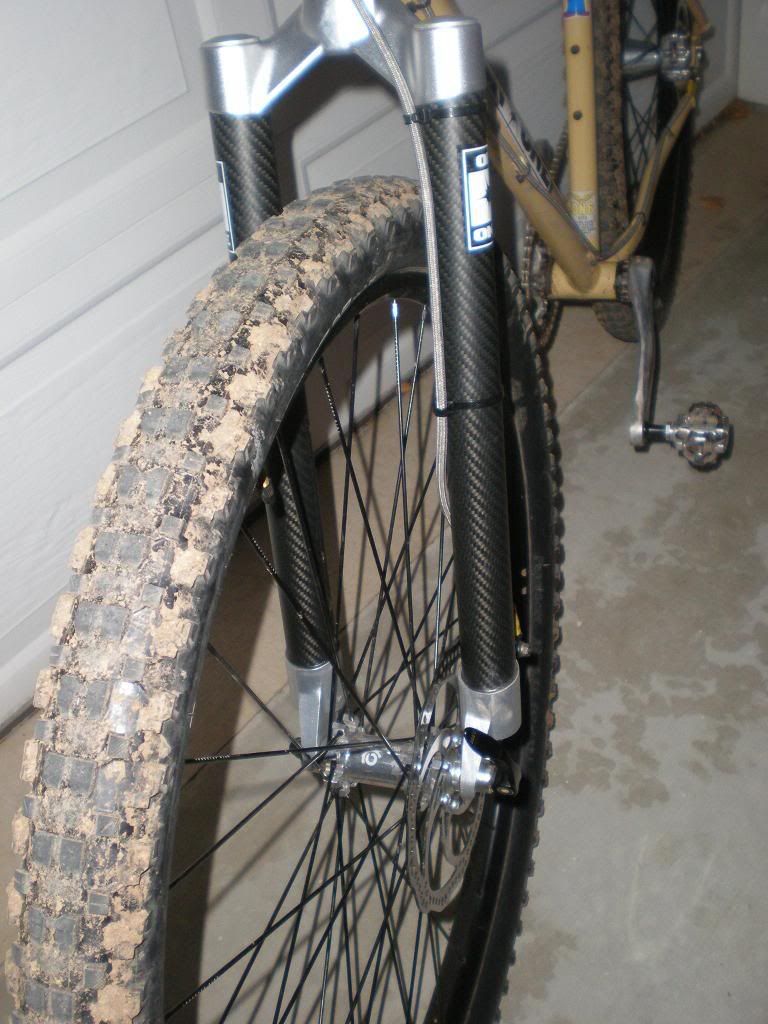 Also just put on Formula Bianco brakes (moved over from Comandante I sold) but replaced pedestrian generic housing with Goodridge of course. Friggin LOVE Formula brakes (also running Formula, The Ones, on my new Intense and cant say enough about them!!)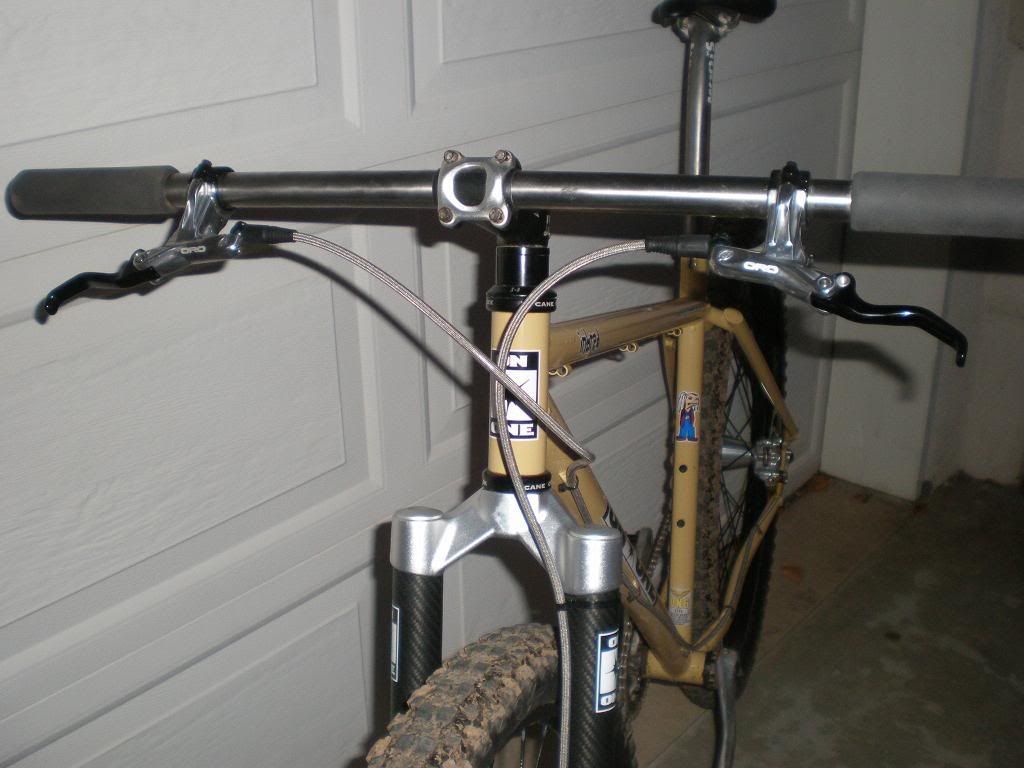 Complete shots
Final Weight = 23.07 lbs
SCANDAL
I am SO STOKED to throw a leg over this bad boy. I cannot wait to ride a XC-worthy geared bike...cannot wait!
frame = 19. 5 Scandal
fork = 2008 Reba with Poploc (yes you phatazzes...a 2008 and not a 2009 as its a XC bike an my non phatazz weighs only 175 so its perfect for application)
wheels = 2009 XTR (centerlock) hubs laced Arches using Supercomps and Comps on rear drive side
tires = Schwalbe Racing Ralphs 2.4 (yep, both 2.4s as they look fast enough at this size), run tubeless
headset = Orbit Extreme pro
stem = On One
bars = fleegle Pro Bar (not normal Fleegle...this is lighter). I can tell this bar will rock for this bike!
grips = Chunky
brakes = XTR w/ centerlock rotors
shifters and derailleurs = XTR
cranks = XTR
chain and cassette = XTR (yep, thats a 32t cassette so shut your piehole...i will just suck it up and not whine about not having those precious extra 2 teeth)
seatpost = EC90
saddle = selle italia SLR XP
by the way, all you whiny liberal SRAM poseurs can kiss my arse with your pretentious anti-Shimano tree-hugging rhetoric
some random pics...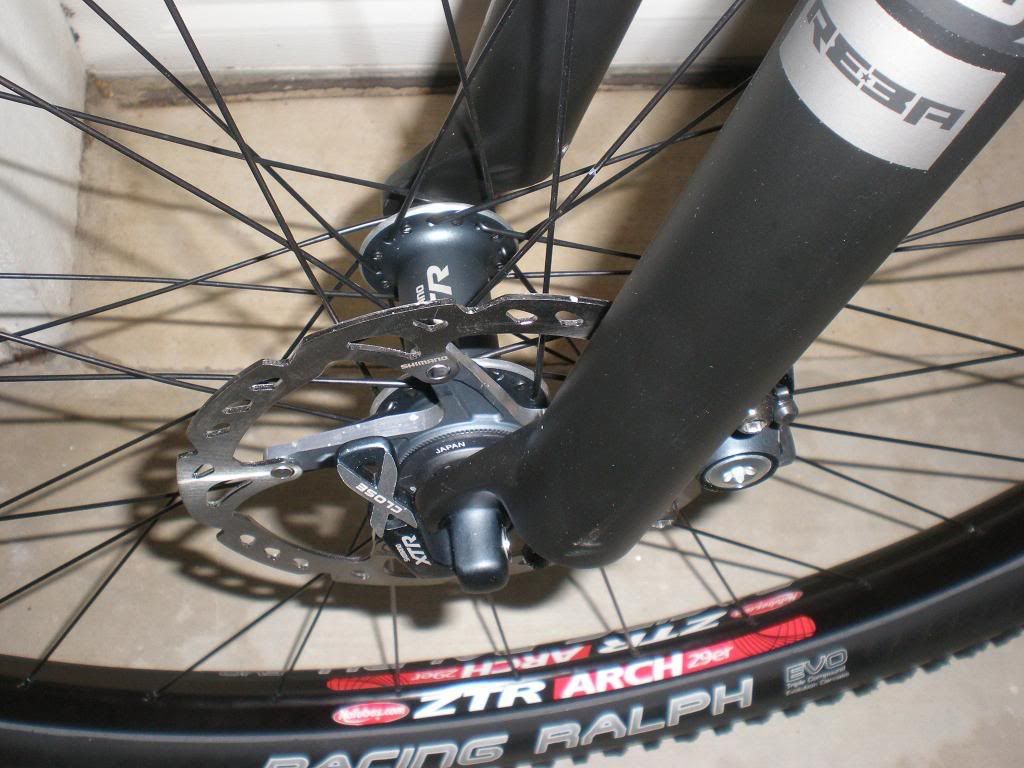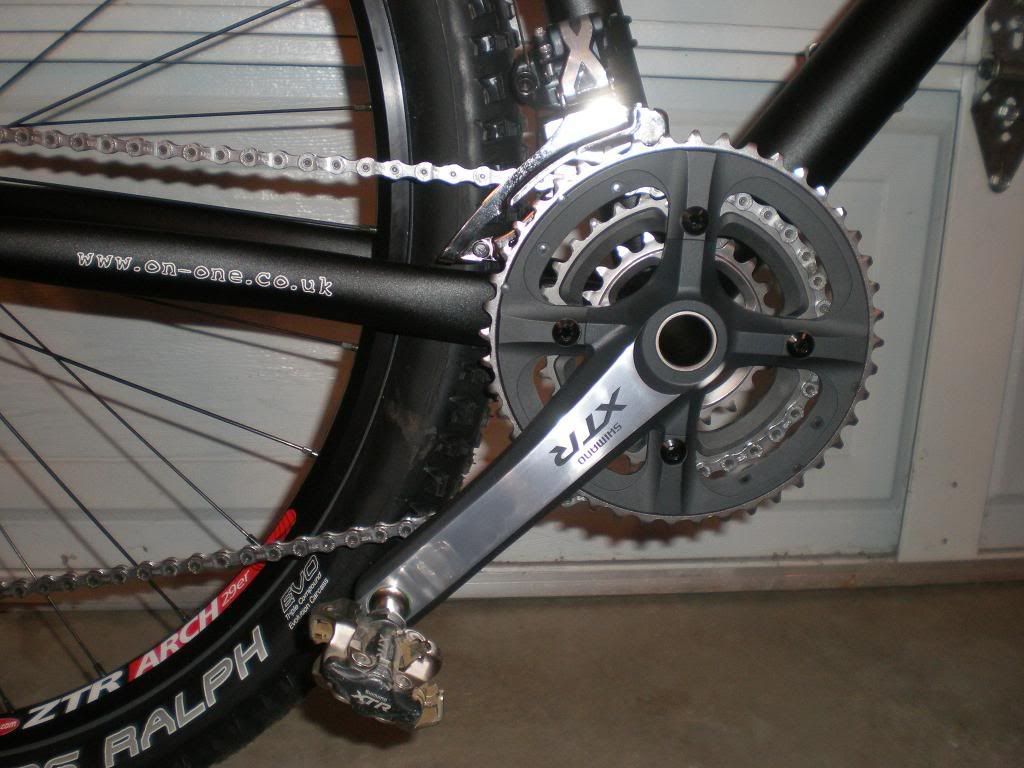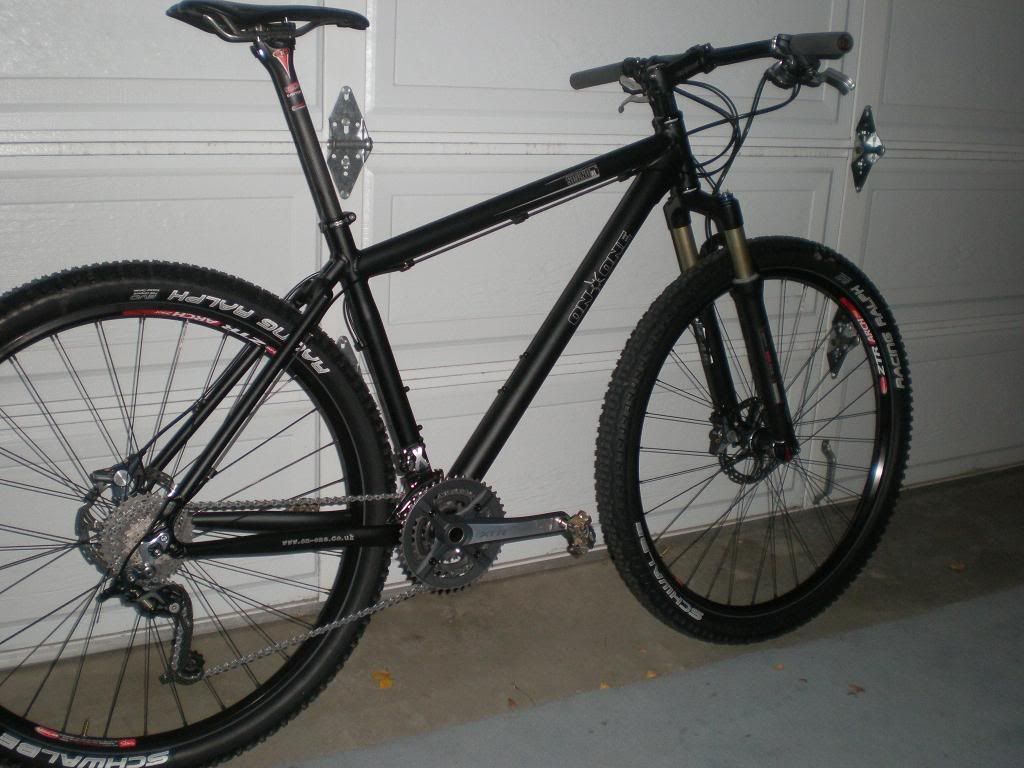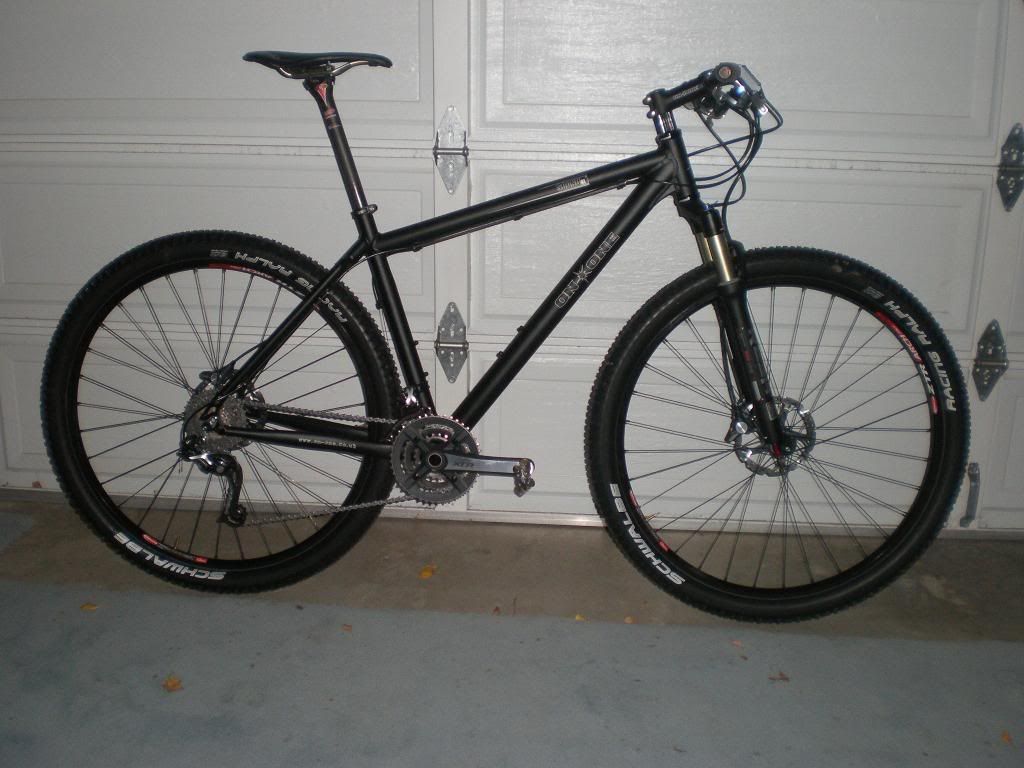 Final Weight = 23.98 lbs