Discussion Starter
·
#1
·
My last races and a couple trophies were done on this amazing beast of a frame; 1993 Yeti ProFRO which has spent years resting on a wall in my garage.
After working with Carl Strong on a hardtail and seeing some of Spectrum's work on his site, I took it off the wall and let Spectum do their best. I fully expected them to say the frame was beyond hope and send it back but here is the result: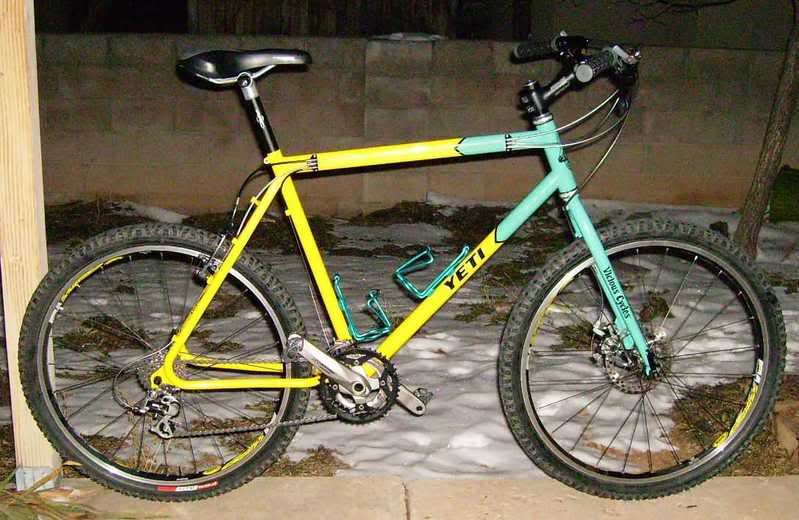 I set it up to crooze, the hard part finding a NON-suspension corrected fork (found an Accutrack with a too short steerer tube :cryin: ) but got a sweet one from Vicious which matches in color and fit!
Mary bars and Pauls thumbies round it out; now I am hunting for more blue anodized bits to make it go even farther back in time...Ringle stem anyone?
Many thanks to Spectrum Powderworks and also YETI, another testment to their amazing durability! :thumbsup: :thumbsup: :thumbsup: