Discussion Starter
·
#1
·
I am looking to modify my Niterider universal tail light so that it runs of it's own battery supply instead of the system battery supply.
Ideally, it would run off of eneloops or something like that, but I am flexible. I will also most likely use locking trail-tech connectors for the mod.
I actually have two versions of this tail light. The older one looks like this: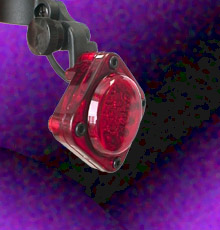 It has a specific sku number for my 123.2 Volt system, so I'm assuming that's what is required. Would I be required to run 10 AAA batteries to make this work?
My other version of this tail light is an updated version.
It seems to be more universal since it says that it runs off 6v and 13.2v systems. The only drawback is that I'd prefer to not modify this one as it works well on my current setup.
Any thoughts or suggestions would be greatly appreciated!
Chris