Discussion Starter
·
#1
·
Now that I have your attention...
A while ago I posted about making your own indoor storage rack:
DIY Storage Rack
Well...I was bored this evening & around 9:00 pm I did some measuring, drew up a quick sketch in Autocad & hit Home Depot for supplies.
Im not a carpenter by any means, but I think it came out well (considering all I used was a hand saw & drill) & serves it's purpose (I live in an apt, so I wanted to avoid damaging the walls), plus it only cost me about $30 (hooks, 2x4's, screws & saw). .
Around 12:00 I was all finished, cleaned up & bikes hung. Right now it has my Haro, wifes Trek, my 91' Schwinn KOM S-7 (SS project), 91' Cannondale R400 & an extra hook for a Steelhead which is on the way.
Here's a few pics: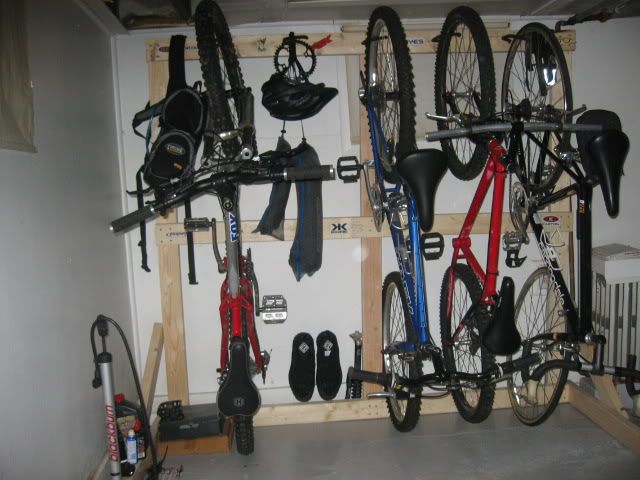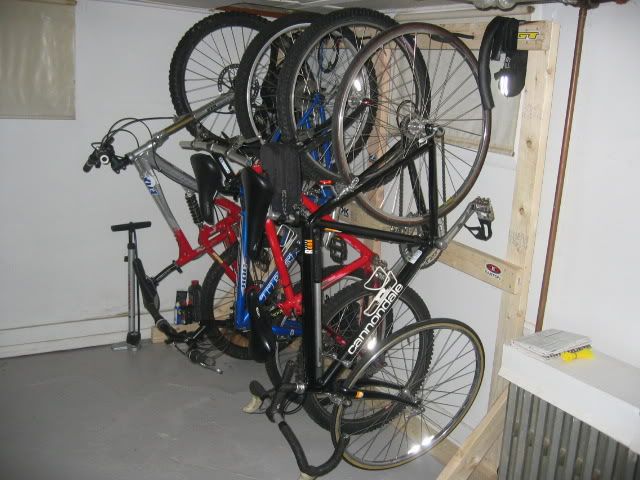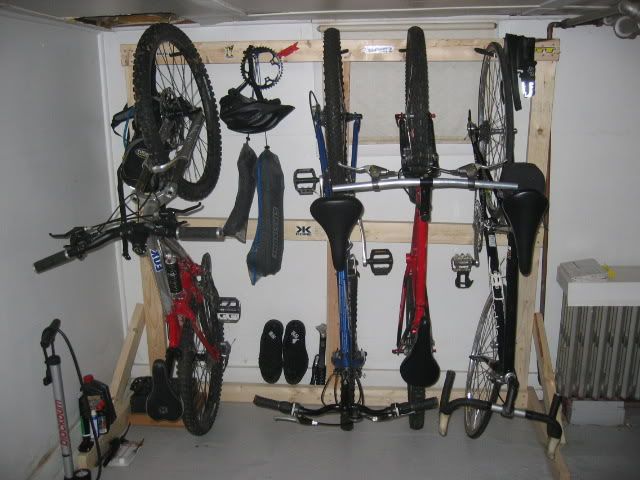 Mark