Hello everyone, just thought I should introduce myself. I'm 16, and ride a few different bikes including motorcycles. I live outside Philly. I used t ride my bike(Trek Mountaintrack230 w/ front suspension) everyday until I got too aggressive with it. :madman: I beat up on bikes too much, so my dad bought me my 1st dirtbike. I'm very good with them, considering they don't take much effort despite what the "hardcore, bad-ass" riders might tell you. It does take skill though.
My current bikes:
Honda bike, not sure what model. it's a regualr size, full suspension.(works OK)
Royce Union road bike(I found it in the trash, it flies)
Trek Mttrack230- beat to hell
DRZ400-my pride and joy- motorcycle. ridden everyday
The reason I joined is b/c I see more and more dirtbike trails close down everyday
I keep my stock exhaust on b/c of noise issues to keep more trails open.
And also b/c I found some grarly trails.
https://www.thumpertalk.com/forum/showthread.php?t=387409
If you scroll down to the bottom of that link, you'll see the trails that I just discovered. I'm Thumperwrestler.
I can ride a bike in here but my dirtbike would be too noisy, so I need to work on my biking skills!!
I'm a member of thumpertalk.com too.(dirtbike forum)
Here's a few pics. kind of old but this is how my woods is.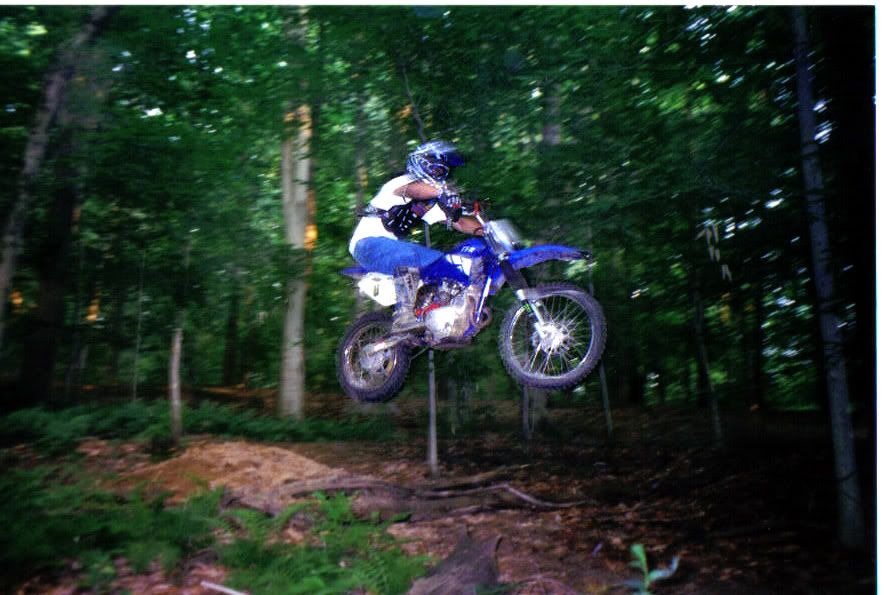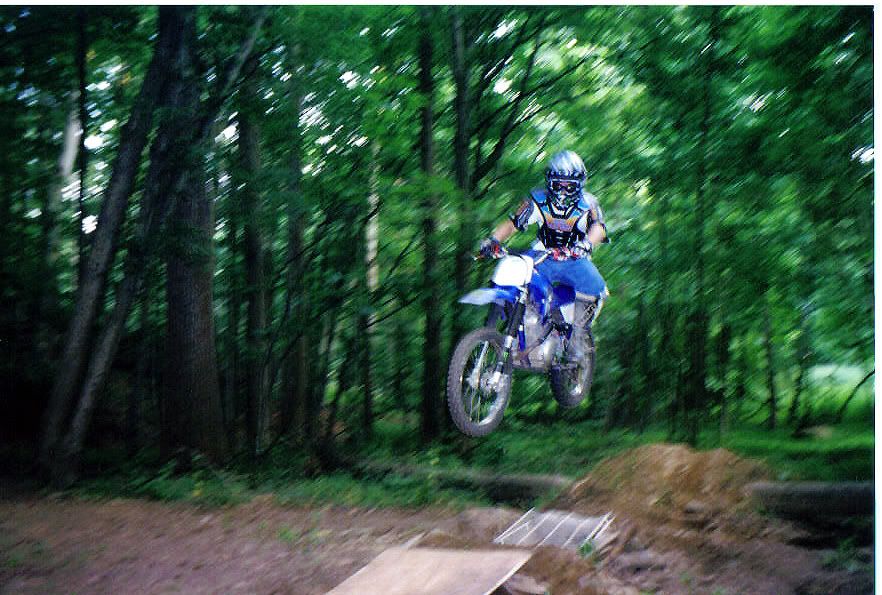 I also like photoshop.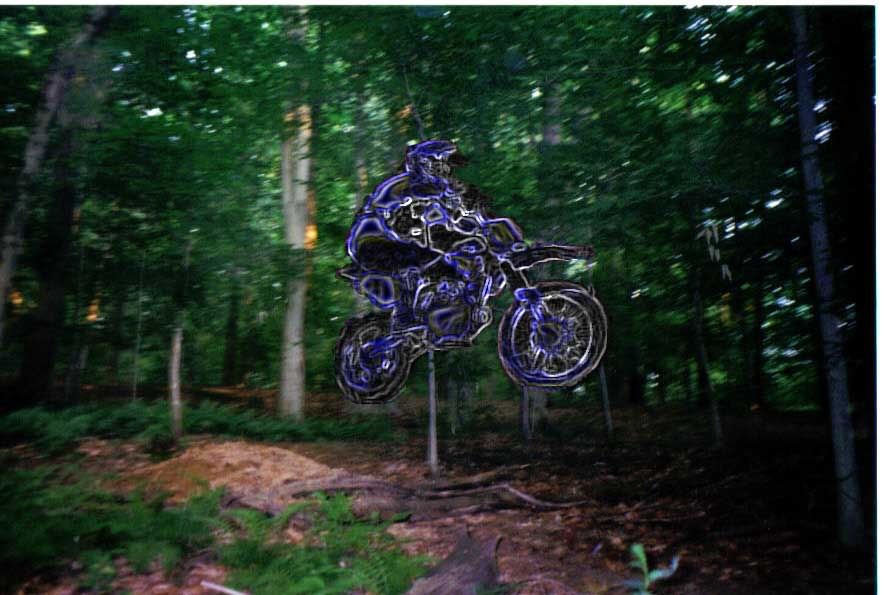 so i want to get more involved w/ biking!!!!:thumbsup: :band: So where do I start?