Look what I just got: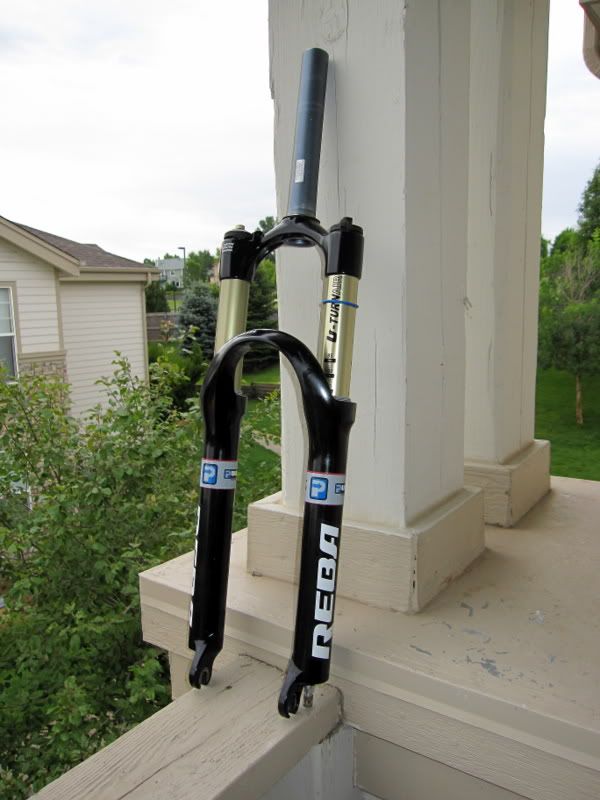 I'd seen on PUSH's website that the new Rockshox Factory Fork System (RFFS) was up and running. I made an appointment with them to drive up to their place in Loveland, CO to get my 2007 Reba U-Turn (85-115mm) done and to watch them actually do the work. Owner Darren Murphy personally worked on my fork.
A pic of the shop from the entry area.
This pic shows the ever evolving innards of the Reba's (and Revelation and Pike) right leg rebound assembly. The damping rod on the left is stock, middle one is the first generation RFFS and the one on the right is the latest generation. Darren tried to use as many stock parts as possible the first go 'round but had to make too many compromises in the finished product. Aggressive riders benefited from control at high speed from the first gen RFFS but small bump compliance for slower riders such as myself needed work. PUSH manufactures every single part this time and there are NO compromises. Small bump compliance now is stellar.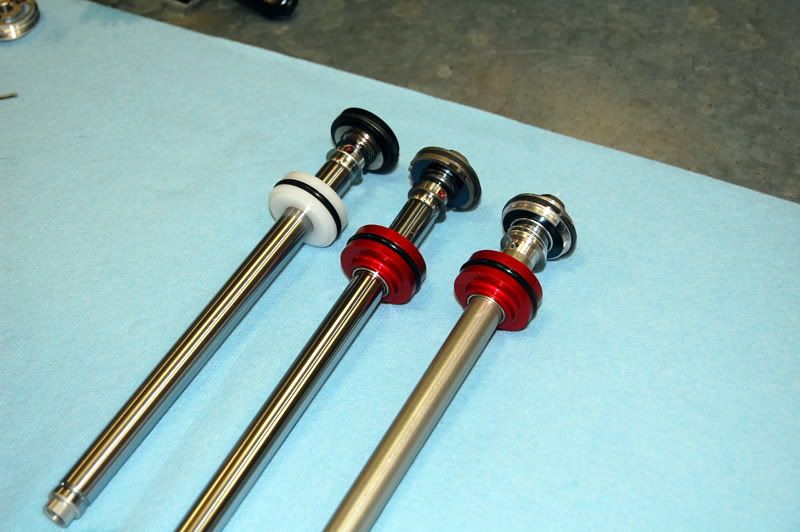 There's a lot going on at the top of the damping rod. The shim at the top, for instance, acts in a two speed fashion. On whoops (Darren calls it "porpoising"), where the riders weight is causing the fork to compress, the shim opens slowly, avoiding excessive fork dive. When braking hard into a corner this shim opens up gradually as well, keeping the fork higher in its travel.
On sharp or square edge hits, however, the shim deforms instantly to allow full fork compression if needed. When these hits are small but sharp the fork compresses easily. I know, I've been riding my fork since I got it back and the Reba just melts over small bumps. It's almost plusher than my Turner Burner's rear suspension which is sort of hard to believe but true. The new rebound piston allows for four times the fluid flow of the previous generation.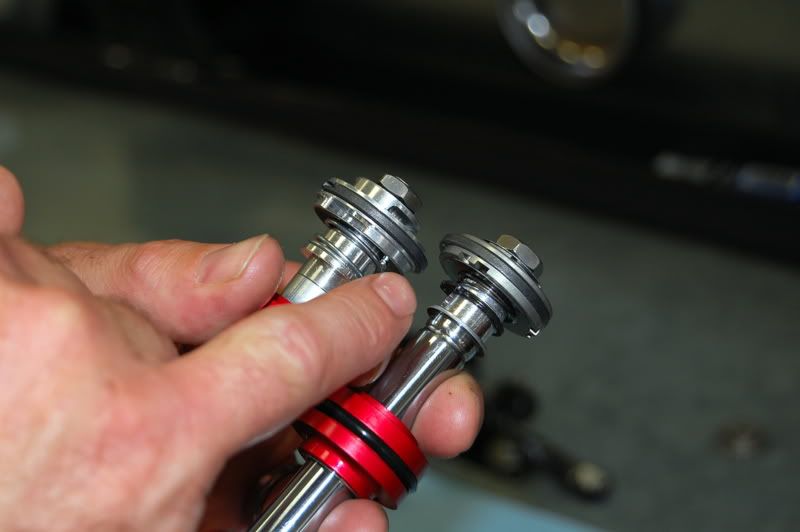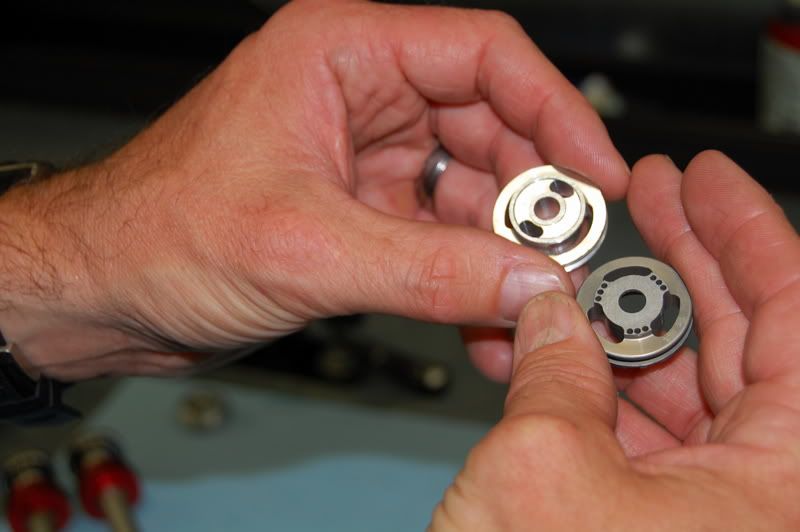 Reba, Revelation and Pike rods are shown here. They're hardcoat treated to reduce stiction on the red seal housing. Gen two is at the top, then stock under it. The rebound adjuster now has detents. The production knob will be red.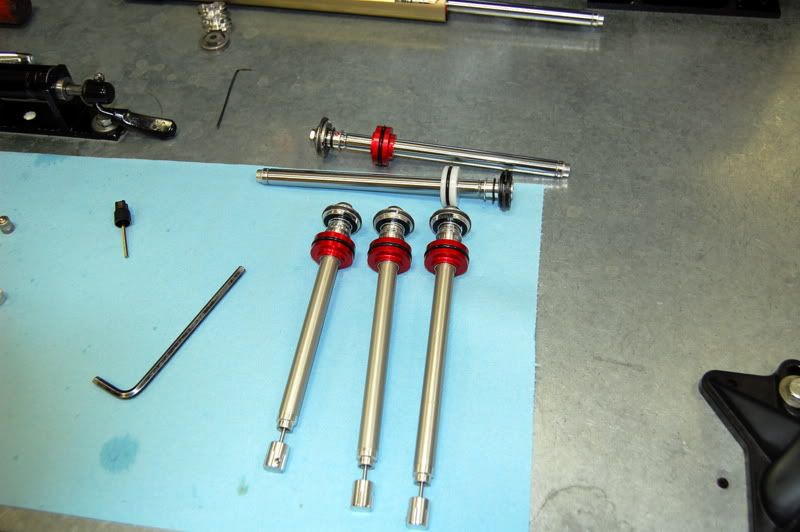 Shop dog Luna keeping a watchful eye on the front door.
PUSH technicians disassemble and clean your fork and mine came back looking like new.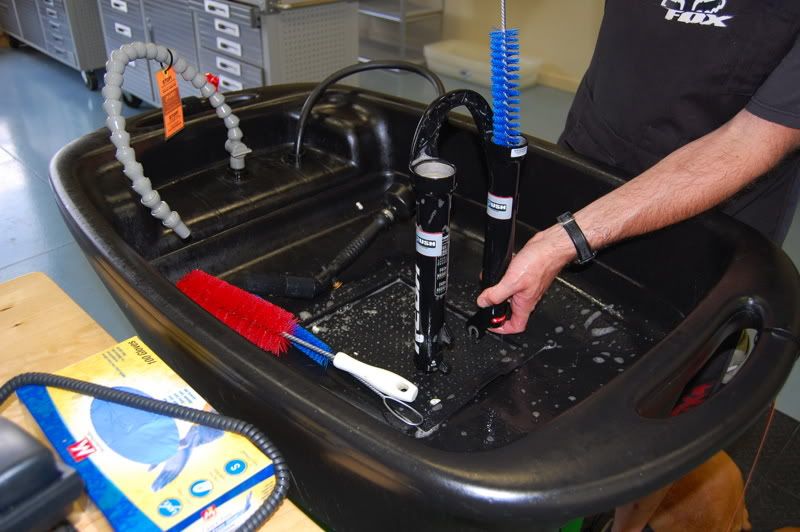 Testing the new action.
Just in case you were wondering what a motion control looks like.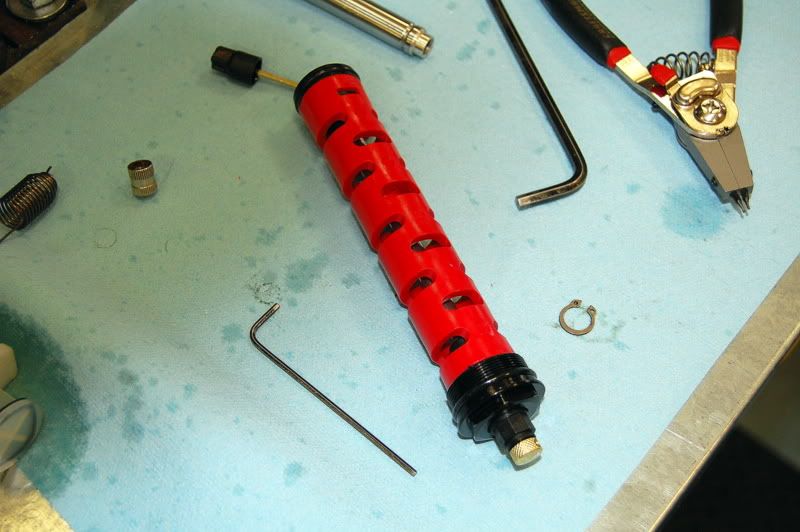 Shop dog Piper, worn out from watching Darren feverishly working on my fork, dreams of catching intruders.
Darrens personal ride, a 2009 Turner Spot with a 36 Talas and an MX Tuned DHX.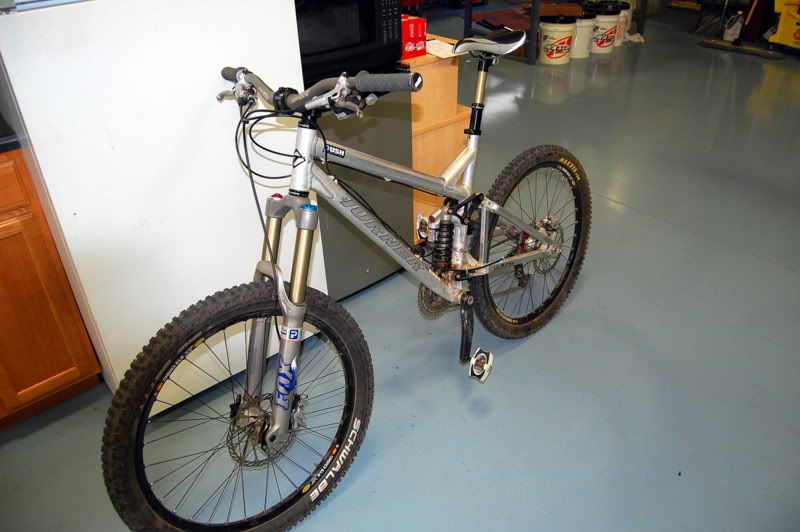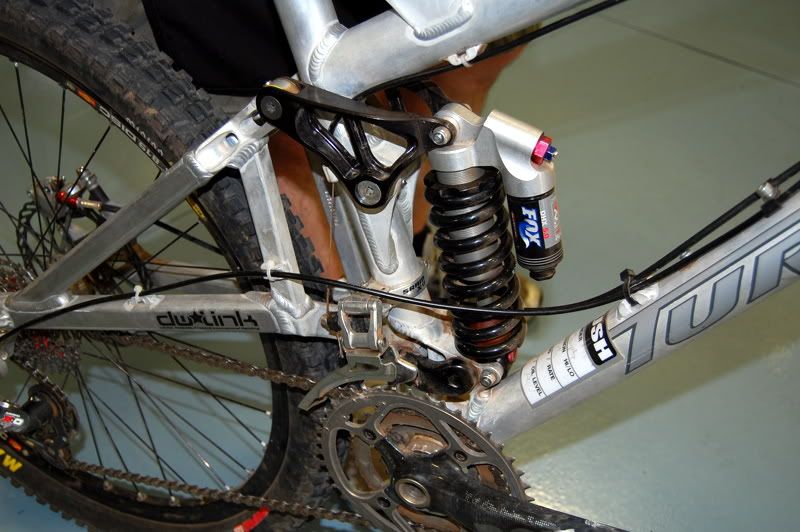 Darren won this prize for pulling the craziest stunts on a recent group ride in Moab.
Driving back home in the late afternoon, the Colorado Front Range in the distance.
I've ridden my redone Reba a lot in the past few days. It's not even broken in yet and so far it does exactly what Darren promised. With my customary 5/8" sag I'm getting way more travel at any setting than before and it makes small bumps disappear. In fact, it works just exactly how I want my fork to work: so effortless I don't even think about it.
When I asked Darren about the 36 and MX Tune systems he just winked and said "coming up!" When I asked about the Totem and Lyrik he just shot me his best Mona Lisa. Stay tuned.
https://www.pushindustries.com/2009/index.php?menu_id=42&Xtype=content&title=Rock Shox Air Forks