Discussion Starter
·
#1
·
Yep, not the oldschool Sidewinders either, the new version that can be found at your local Wallyworld.
I used to spend a considerable amount of time on bikes when I was a kid. My grandfather always kept me and my brother on two wheels via bikes he recycled from the dead, rebuilt, and tossed back together. I never owned a new bike until middle school. It was a Roadmaster mountain bike. No suspension, just a fully rigid, cheap-walmart, geared and crappishly braked; but I road the hell out of it through town(and the neighboring towns) for several years. Then I got a driver's license.
Fast forward better than a decade. I scuba dive alot(its my primary hobby) and much of that scuba diving is tech oriented so that I can explore the underwater caves.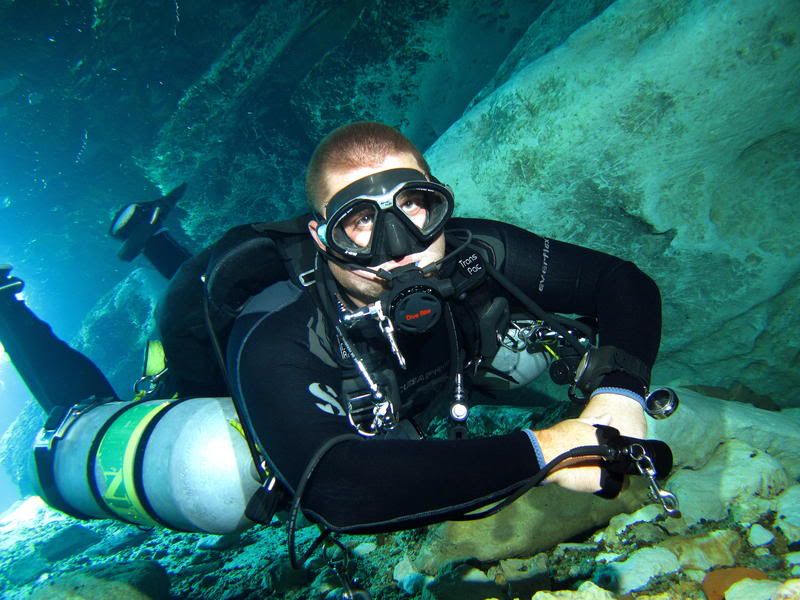 I like building and driving Volkwagens, surfing, camping, and hiking as well. Made a little camping trip with some buddies of mine a couple weekends ago and several of them brought along some bikes as well. I borrowed a friends mountain bike and put 10-15 miles on it over the weekend(nobody was there specifically to ride). Anyway, I had a blast, brought me back a bit. So I've decided to pick up a bike so I don't have to borrow one the next time around. Hell, while I've got a bike, I might as well drop a couple pounds while I'm at it by riding regularly right? First thing I did was go find my old Roadmaster in the back of my parents shed - toast. Definately time for something new, rebuilding that bike would cost as much as a new bike of the same quality.
I found this forum and read up on what everyone has to say as far as dept store bikes vs entry level bikes from reputable companies, then completely went for what everyone warned against. Why? No idea if I'm going to stick to riding regularly. A Walmart bike will run me around state parks just fine when I camp with my buddies. There's also no investment in it. If I end up liking it, I just buy an entry level(or better) bike when I trash this one. If not, then I've lost a buck-fifty, which I can live with moreso than paying better than double for an entry level bike from the LBS(and I do have a good LBS apparently). I'm 5'10" and 210 lbs(Clydesdale? I call it fat), so if this bike is gonna go, I imagine it won't take too long. Surely I'll know by that point if I want to invest more seriously.
Purchased the 26" Schwinn Sidewinder, ones size for all, mountain bike. The frame seemed strong, and that was my biggest concern. What I like so far? Its got some mechanical V-brakes that can throw me over the handbars(yeah, I've got no riding skill). I adjusted the front derailer(nice detailed instructions included) and all the gears shift now, and quietish. Tires seem ample. The seat beat the hell out some of the others I rode. I like the q/d front wheel and seat(missing from others in the same price-line). What I don't like? Its heavy, shifting while standing on the pedals sucks and I'm not too fond of the twist-shift crap(I like the triggers on the better models), and I can bottom out the front shocks with ease. We'll see how long it lasts before I trash it, or get interested in biking enough to want to invest in something better(even if thats quicker than the lifespan of the Schwalmart).
Couple shots of it for the hellovit, photos were requested elsewhere, so I figured I'd just make my own thread rather than hog up on the existing thread. Its dirty, becuase I've been riding it, and I'm having alot of fun while doing so
So far, I'm enjoying my $150 purchase, enough to where I can see that I'll likely end up dumping more money sometime for something better.