Discussion Starter
·
#1
·
I've finally come along to buy a new fork....after a little spill i had recently on a small dirt jump, the wheel turned sideways on me and sent me flying over the bars....luckily my shoulder took most of the impact (leaving a divot in that hard-pack baseball clay :thumbsup: )....ouch...
well after getting back from a week in cali, i took it to the bike shop to have the rim trued and the front brake rebuilt, but when i started to ride it back home, i noticed that when riding with no hand, the bike tended to lean to the right, and when i looked down at the rim, it seemed tilted...went back to the bike shop and they diagnosed it as a bend fork...welll...my birthday was coming around and id been wanting to get myself a new fork for a while...sooo...just ordered a Marzocchi Z1 sport....not what you would think of as a top of the line fork, but its simple (less things to break), and also a nice sturdy fork, and also very affordable.......its also got a 20mm thru axle, which ive been wanting to have for a while (my hub can be switched between QR and thru)....
but i noticed that the brake mounts on my old fork (Manitou Relic (130mm version)) were different from those on the marz......still rusty with bike terminology, so ill just use pictures to explain....
here are the mounts on the Z1
and here is the mount on my Manitou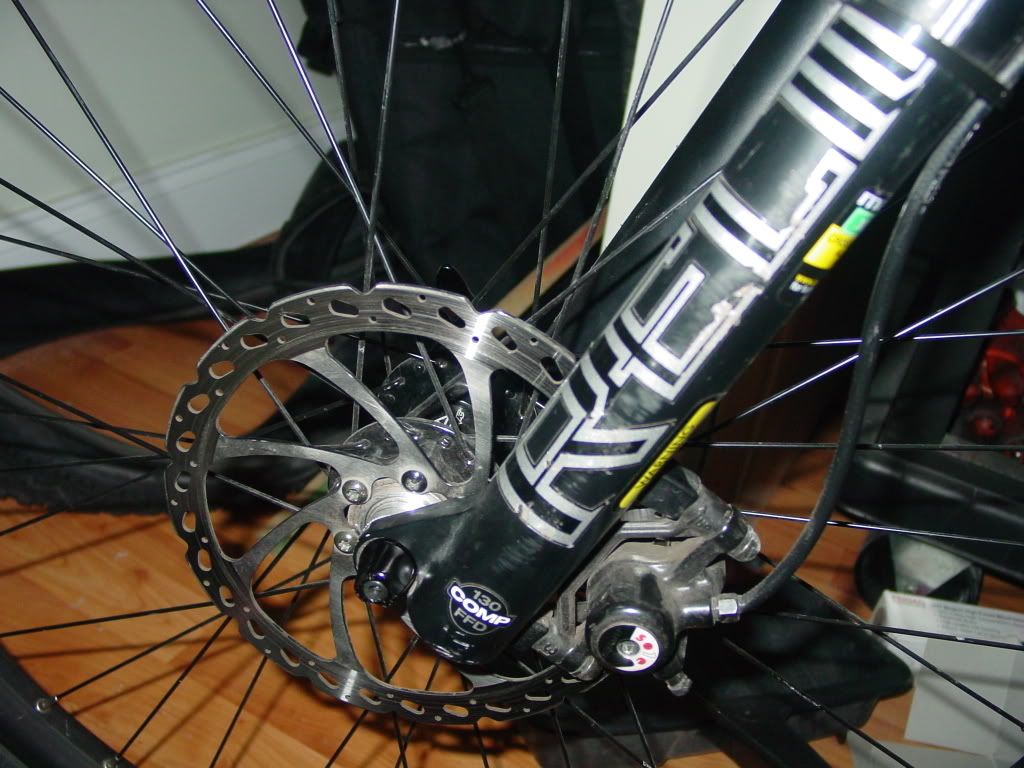 just wondering what adaptor would i have to use to allow the brake to mount on the Z1? btw, my brakes are Hayes Sole's.
EDIT: would this be the correct adaptor?
https://www.pricepoint.com/detail/1.../Disc/Hayes-Disc-Brake-Adapter-20mm-Forks.htm