Got this from a buddy of mine... Rides awesome, on the road don't even feel like a 29er!!!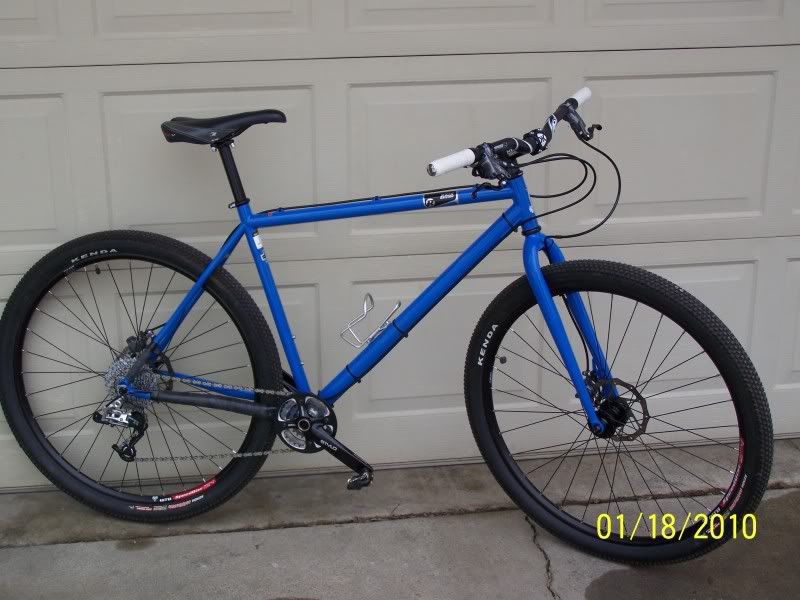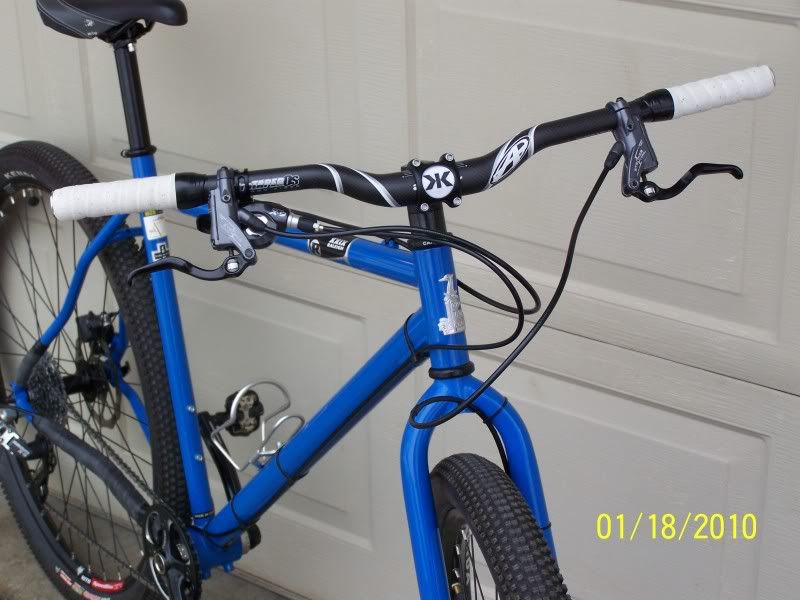 It was 90% stock but he added gears
My mods/ the way he had it:
08 XXIX F&F XL
Bars- Answer Carbon / Easton ea30
Stem- Kore 80mm / Salsa 110mm
Cranks- Stylo Team with bashgaurd / Fire-X with basguard
X9 9speed drive trainw/ X9 shifter
Grips- White cork roadbike wrap
Brakes- Hayes Stroker Trail / Avid BB5
He even gave me the stock wheelset and tires so I can go single speed if so desired...
I had a XXIX+G a few years ago and loved it.... But times got tuff and it had to go.. been looking for another one since and he hooked me up with a KILLER deal.
I don't see this one going anywhere in the near future. LOL