Discussion Starter
·
#1
·
Hi guys,
I'm needing some expert opinions here for a build. I'm a newb so I need to pick your brains.
I plan to build my own 4-cell 2P2S battery pack using aftermarket 18650 so I can charge them individually.
Since my
https://forums.mtbr.com/lights-night-riding/review-ebay-1800-lumen-cree-xml-t6-led-bicycle-headlight-lamp-759177.html
last year
This light now quits at around 35mins (high) after an overnight charge. After a year of moderate use the battery capacity is only functioning at 20%.
Build Specs
Charger to be used: SYSMAX-Ind-Intellicharge

Battery option A: Xtar protected 3100mAh 3.7v


Option B: Samsung Unprotected 2600mAh
Battery Holder type: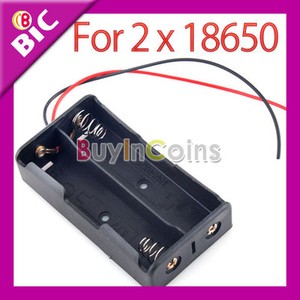 Configuration Wiring 2P2S:

Questions:
1. For the new pack: If I wire in the protection board from the OLD pack can I use
Protected
cells in the holders?
2. Will this 'double' protection cause undesirable outcomes?
3. If I use my individual cell charger can I Omit the old protection board and use
UNprotected (and Protected) cells directly?
Thanks