Discussion Starter
·
#1
·
I don't know how to fix this - it's a giant hole cause by erosion. It's a spot on the canal trail in Augusta, GA. The canal trail sees a lot of different users (kids, newbies, runners, dogs, etc) and it's just a matter of time before someone falls into this thing. I have no idea how to fix it...or if it even is fixable.
I've been riding this trail a little over two years, and there's always been a rut here - and it hasn't changed the whole time. But recently our area had a lot of rain. Steady rain for two weeks straight it seemed like. The rut is now gone, replaced by a giant hole.
Here it is, my bike is there to give a sense of scale.
The natural line to follow riding CCW will put your front tire right into that piece of rock...then you're going in the hole.
Looks like the trail was armored a long time ago, but then people started riding around it. The armored section has actually held up pretty well, it's only in the hole because it lost support and fell in.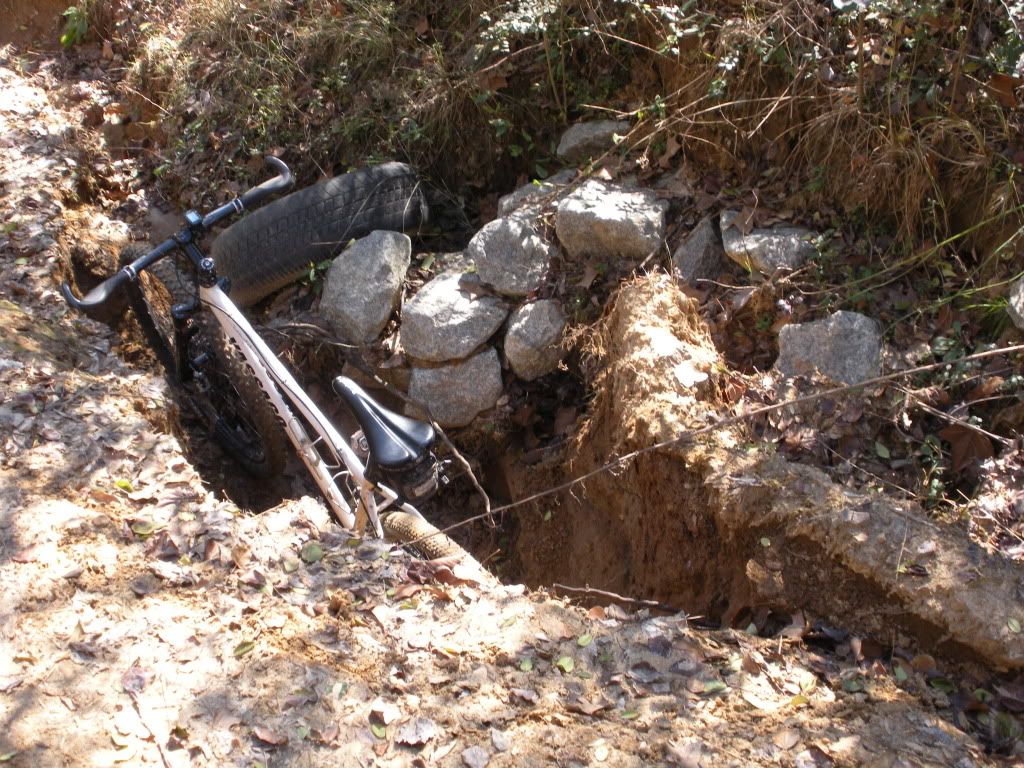 On the high side, the trail is funneling water into the hole. It's like a little gulley. The soil is very sandy in this area.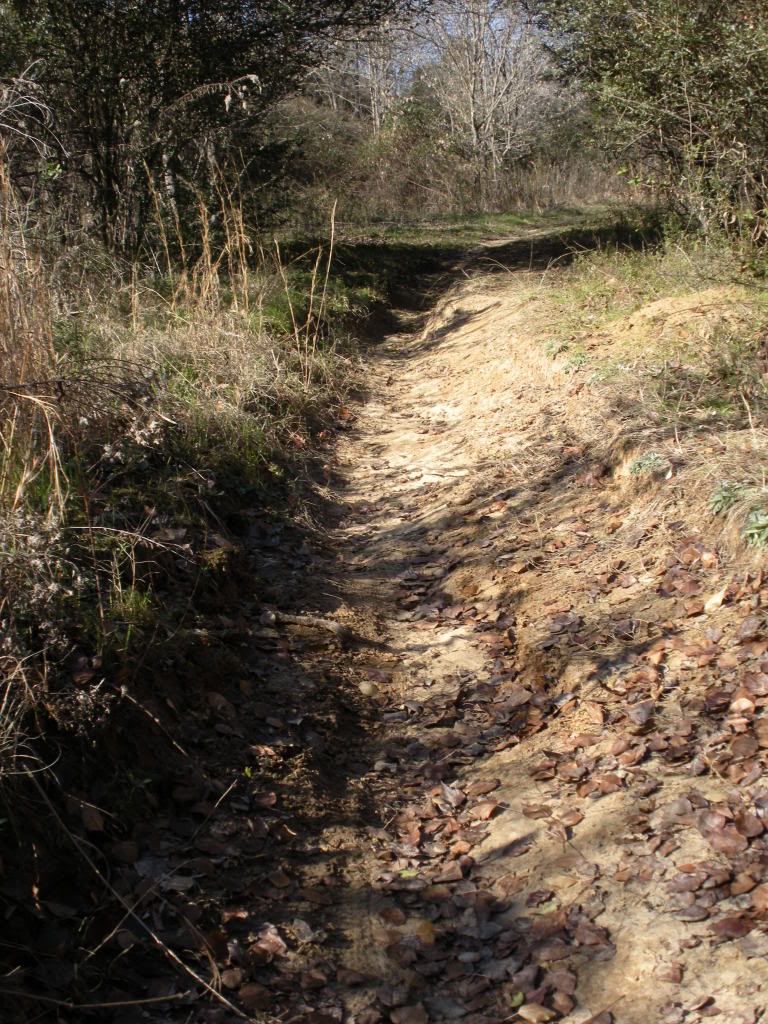 Again, for a sense of scale: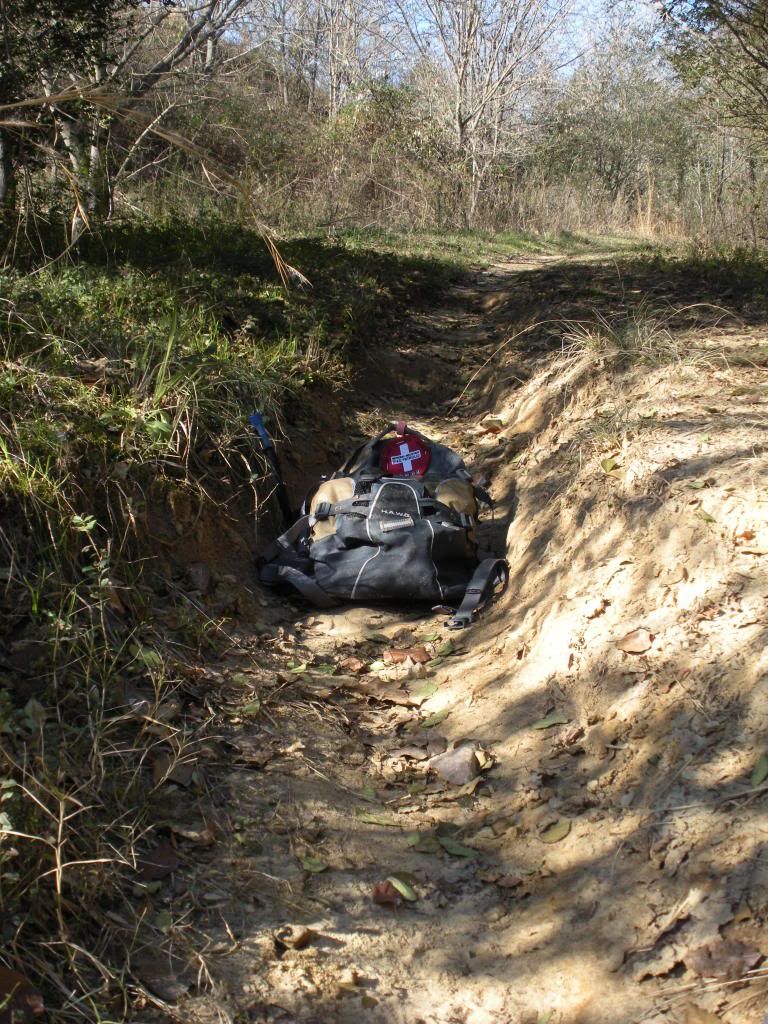 So...lets hear some ideas.