Discussion Starter
·
#1
·
I just got back from a ride and during this outing I knocked my front derailleur out of adjustment somehow. The chain is now rubbing right up against it and making a very annoying sound. How do you adjust the front derailleur so the chain isn't hitting it anymore? I notice there are two screws down there, are those what I need to mess with?
I'm sure this is not needed but here is a pic of what I'm talking about (pic is not my bike). The chain is of course rubbing up against that derailleur.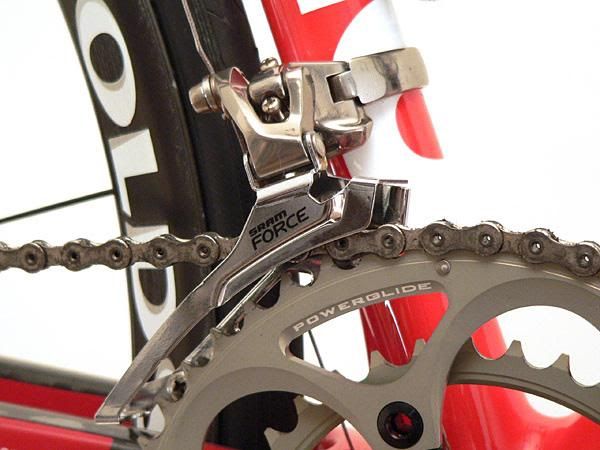 Appreciate any help.