or something in at least two of those categories...
It took about 9 months from concept to final product, most of that time was spent part collecting as I've had the frame for about 6 months now. There's about a 2 inch drop from saddle to bar, I may even drop it another half inch or so. And yes, the wheels with tires measure 28.75" so it's a 29er in my book.
First, the parts...
-Shamrock Cycles Celtic Cross with custom specs for big tires and Paragon sliders and made to be a perfect fit for me, mostly Columbus tubing with a touch of Dedacciai
-Chub disc hubs with Ti bolts tied to bronze Velocity Chukkers wearing Michelin City 700x47 with clearance for more! (Chubby Chukkers??)
-White Industries 16T freewheel
-Middleburn RS7 ISIS cranks with 42T ring
-SKF BRI-300 bottom bracket
-Chris King Ti headset
-Groovy Cycleworks Ti Luv Handle painted to match and flipped upside down
-Paul Cantilever brake levers
-Avid BB7 Road calipers with G3 rotors - 160 front, 140 rear
-Brooks B17 Special saddle in green
-Brooks leather grips in green
-Thomson Elite stem & seatpost
-MKS Lambda pedals for now, just ordered some Brooklyn Machine Works VegiBurger pedals for it
-Gusset Bling Slink 3/32" chain
Now, the pictures of my new blinglespeed...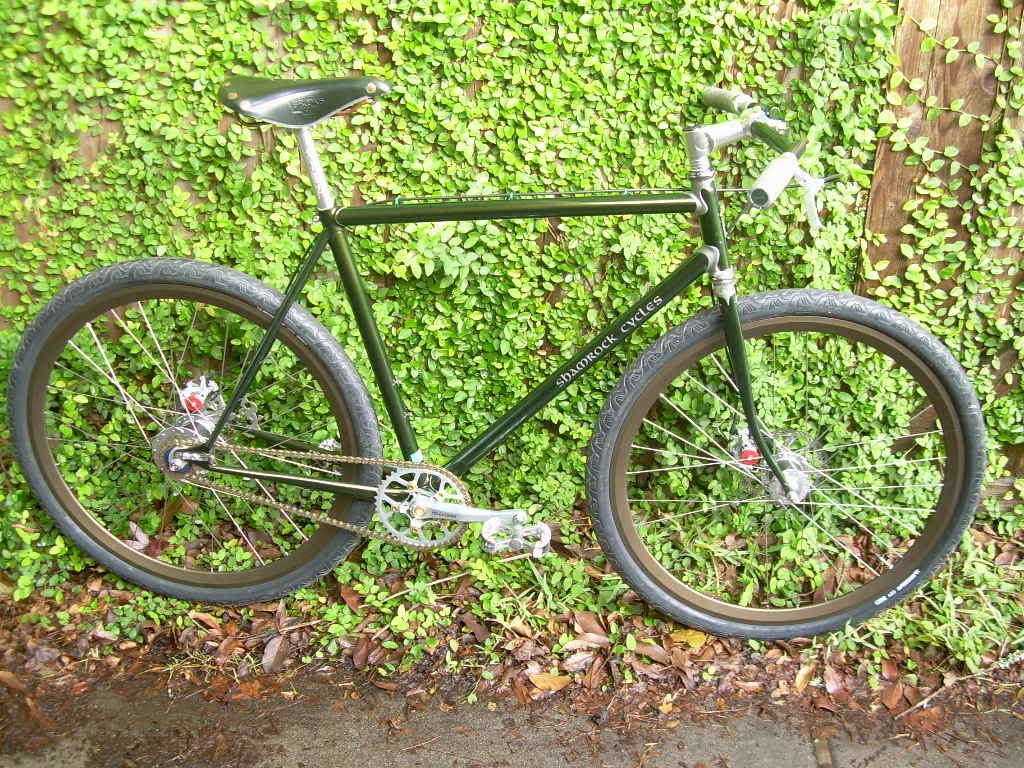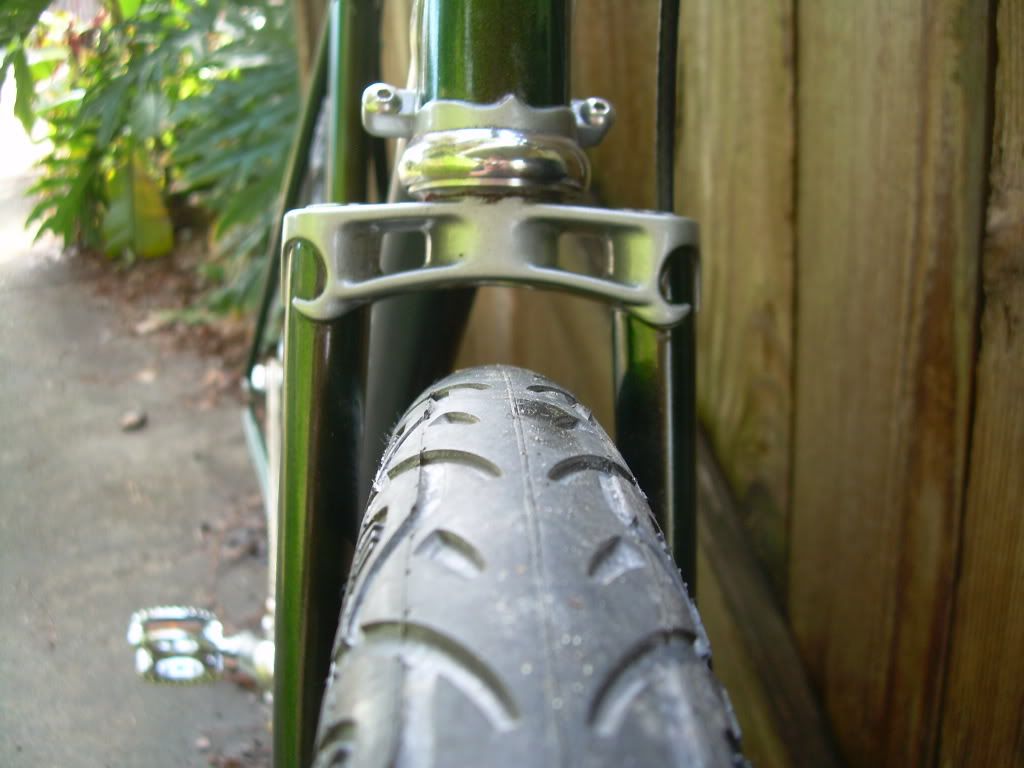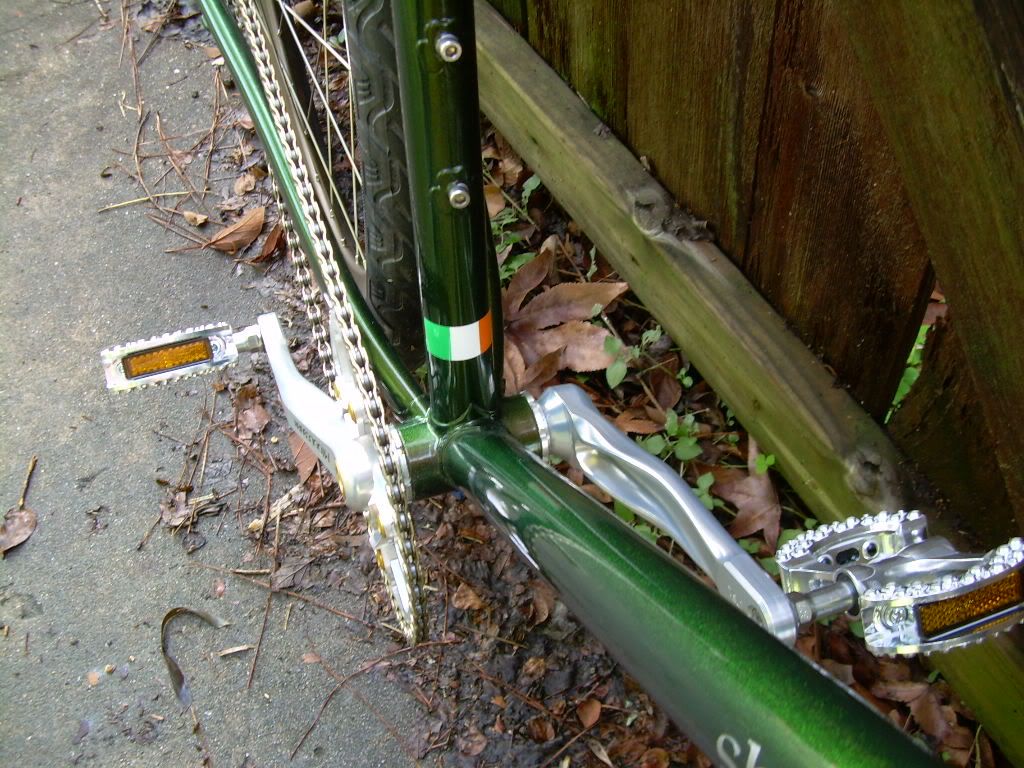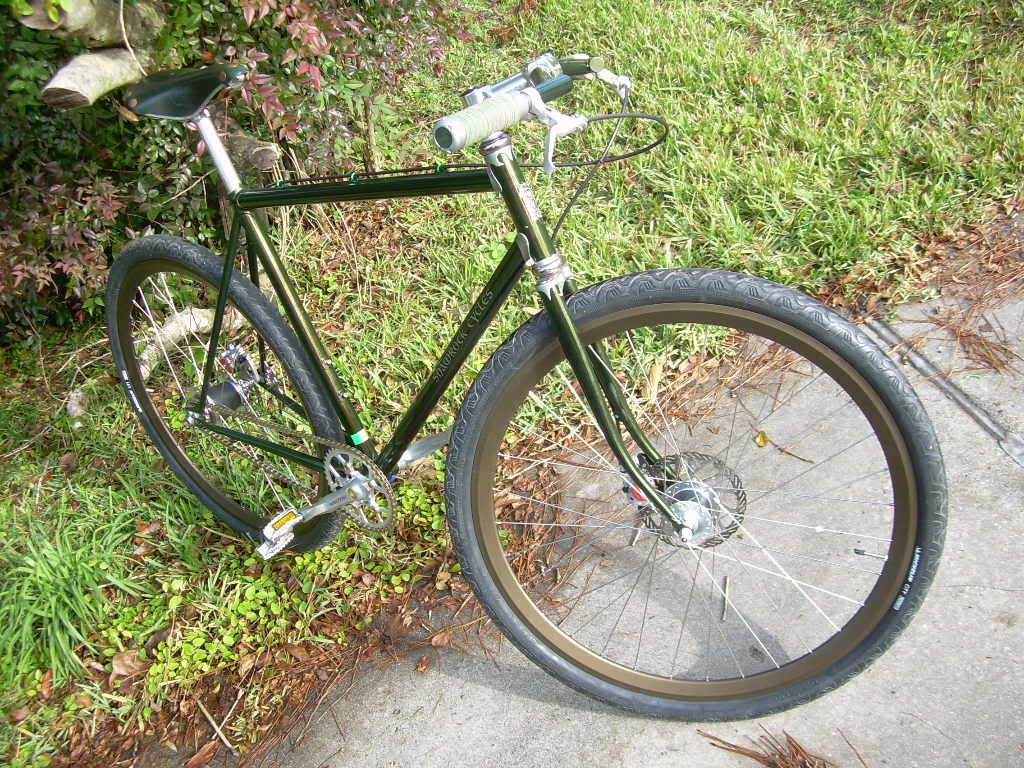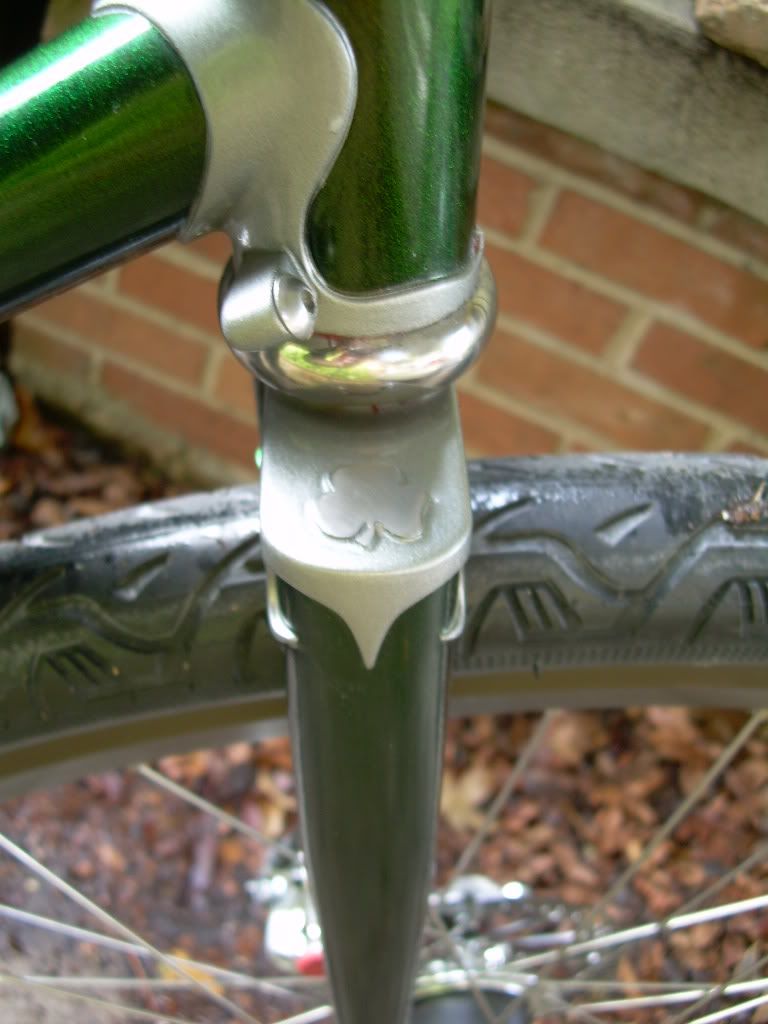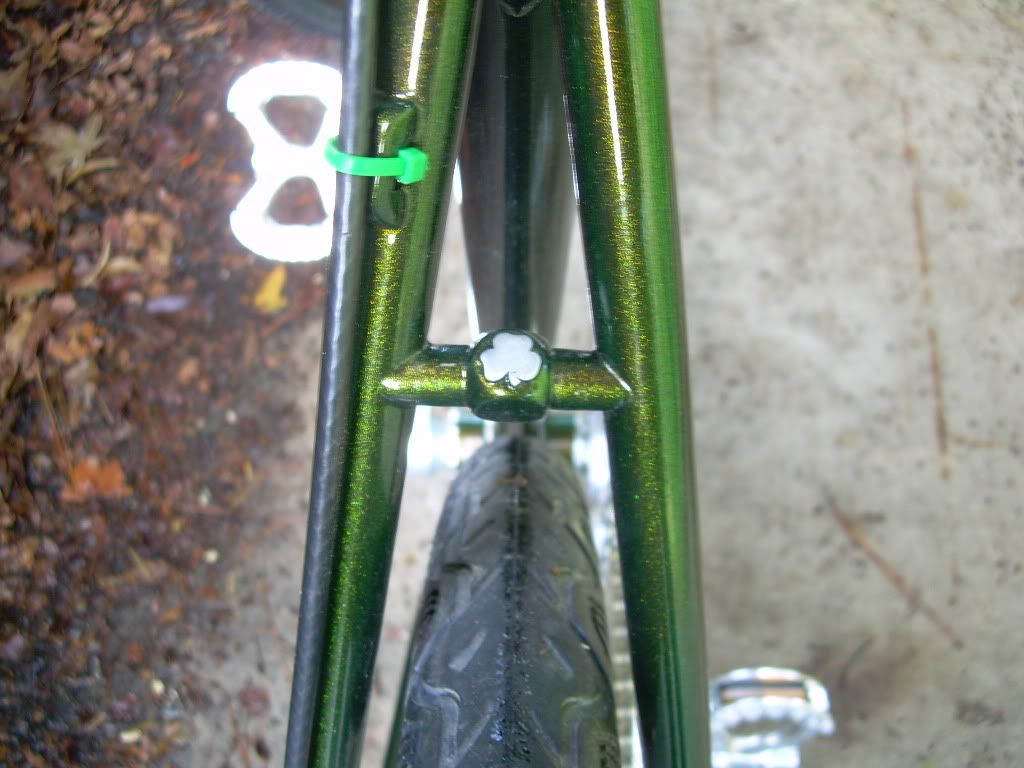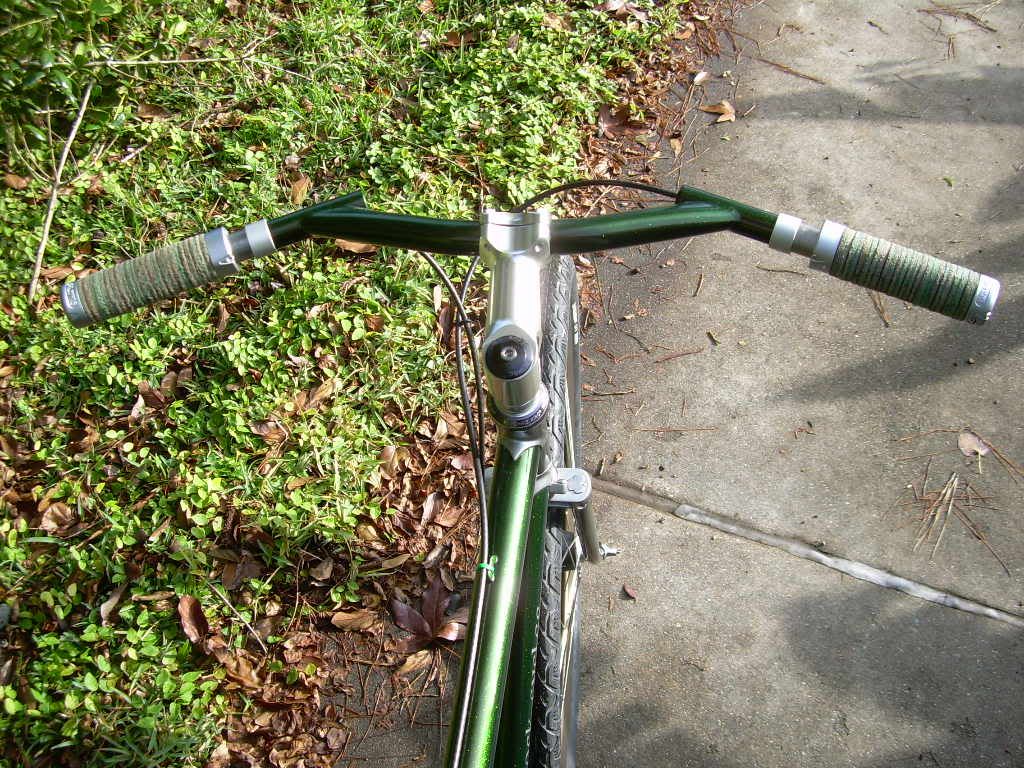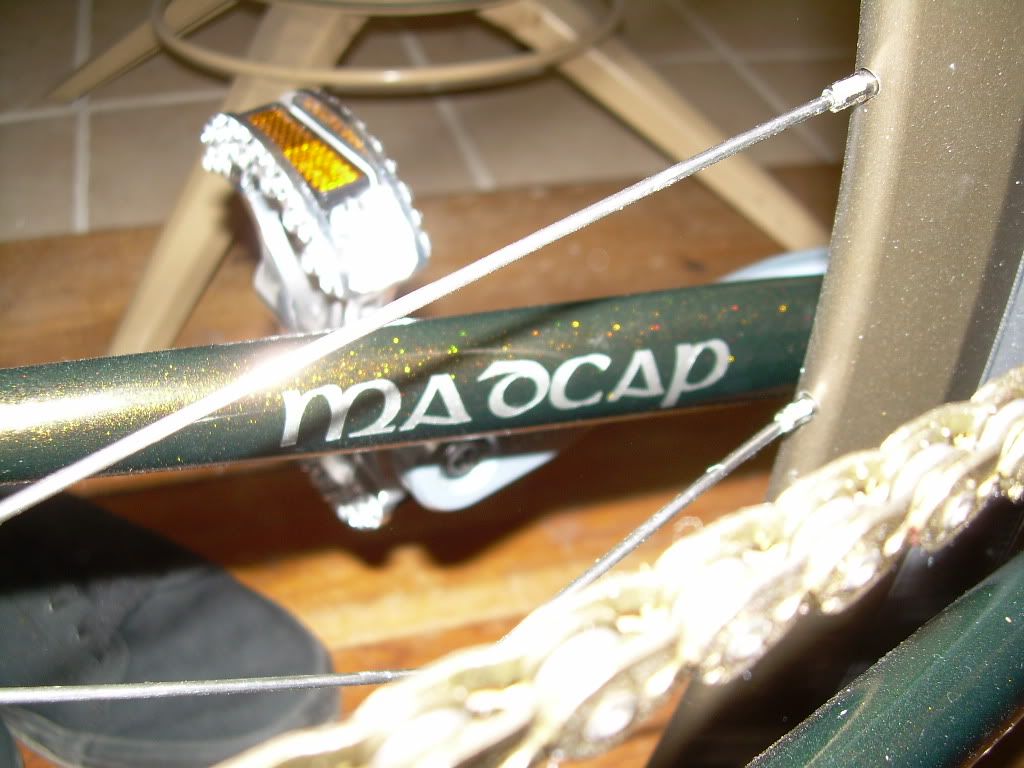 The Sun isn't cooperating too much with me today...remember the paint can look like this...