Well, as the title says... I had the frame, brakes, stem, headset, crank, seatpost, fork and saddle laying around in the grage. I have never owned a SS but have always curious to ride and own one. So, what the heck... I have all these parts, and if im going to build it, might as well add some 650b wheels. (tried my buddies 650b wheels on frame and fork first to see if they fit; like a glove.) :thumbsup:
Frame was blue and all scratched up, some paint remover, polisher, and elbow grease did the job.
Frame: 01' Schwinn Homegrown Pro.
Fork: 06' SID Team (some said it wouldnt fit, but it sure did)
Brakes: Juicy 5
Stem: Ritchey
Handle Bar: Woodman xc flatbar (ano blue)
Seatpost: Thomson Elite
Saddle: Specialized
Crankset: Shimano XT
Wheels: Notubes 650 wheels with ebay "el cheapo" PowerWay hubs)
Tires: Pacenti Quasi-Motos 2.0 (all tubeless)
Havent even ridden her yet... i'll give a review once i ride her this weekend. All of my buddies who ride ss's tell me I will never ride a geared bike again. That kind of scares me after I just build a high end Santa Cruz Blur XC Carbon fully xtr for race and my Superlight might also hit the curb according to them.
Nearly an exact 20lbs.
Tell me what ya think...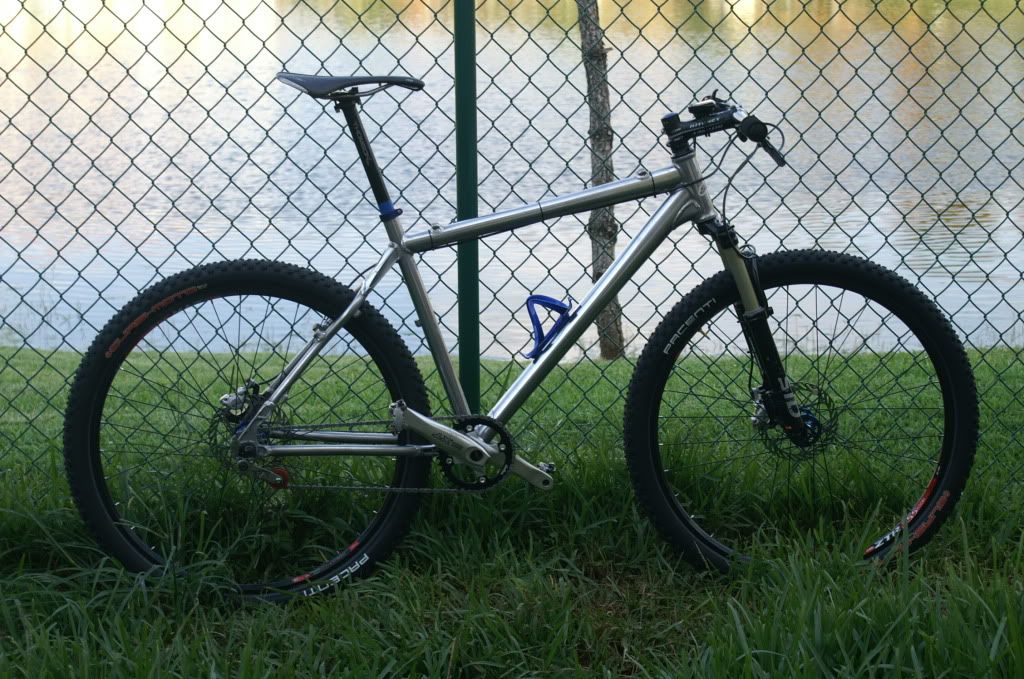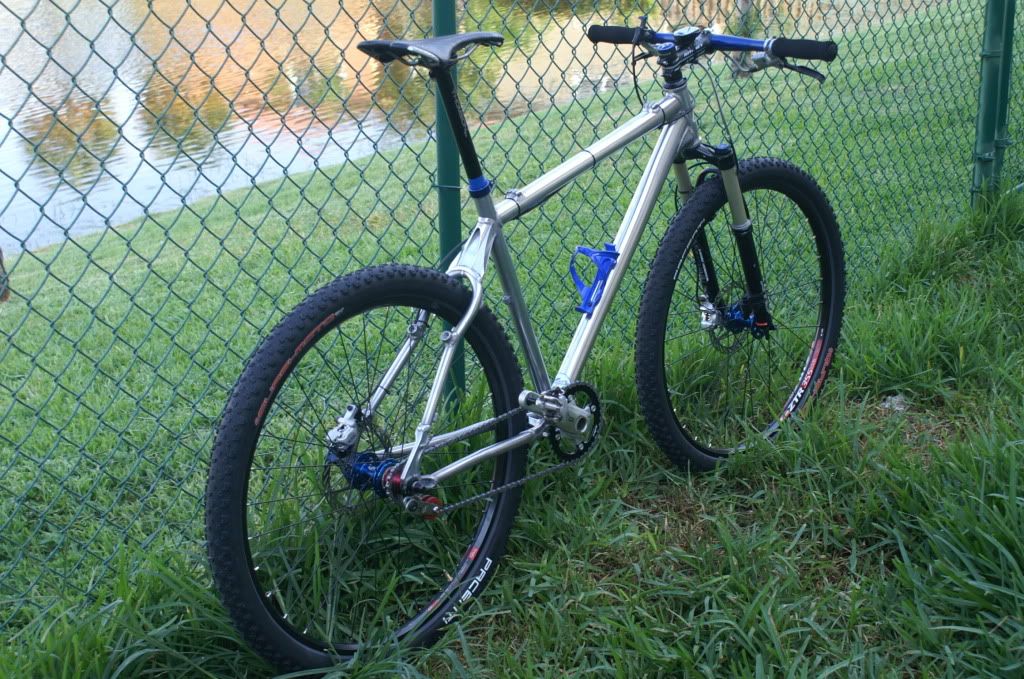 Cheap ebay hubs look pretty decent. Lets see how they perform.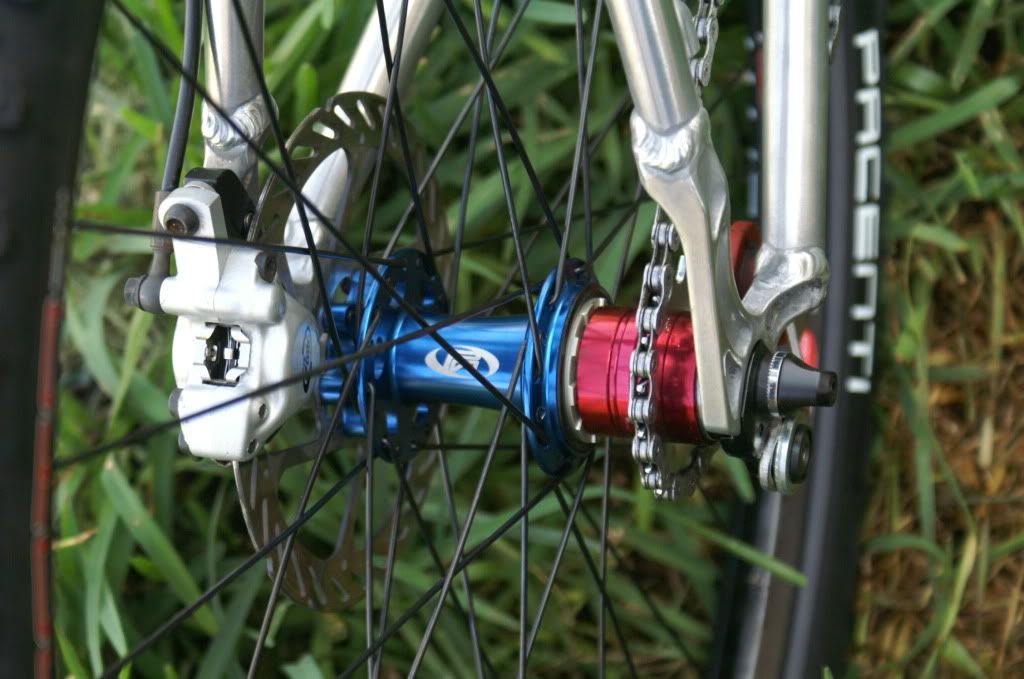 dont mind Rusty my Vizsla.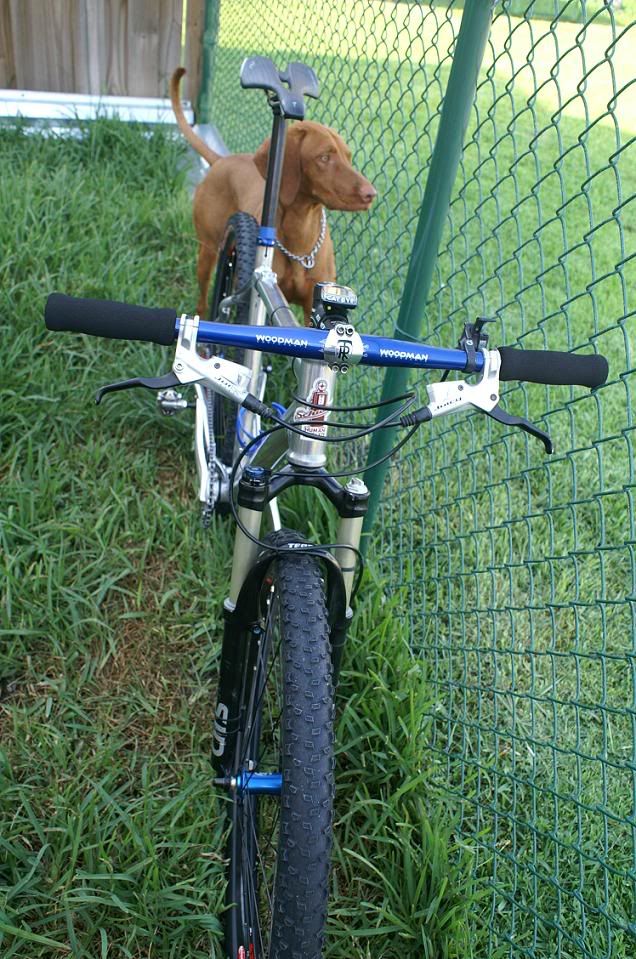 enough clearance?