Discussion Starter
·
#1
·
MTB enough. It may look road, but it digs on the singletrack.
So the decal started to flake a bit and I treated it like a scab. Now I have an IPO, sorry Tony!
This is my hodge podge bike, due to different preferences, mysterious spare parts, and costly mistakes. rear wheel is an aerohead rim and an iro flip flop, front wheel is an alex dh something off my cross check (damaged the IRO wheel hitting a curb in the dark.) 700x30 michelin cyclocross jet in the back and a 700x32 speedmax in the front. wtb seat off my monocog (which now has the brooks for kicks), salsa bell laps wrapped in scraps. time pedals, 18t acs and surly fixed, and a flimsy 39t chainring that miraculously hasn't folded on me yet.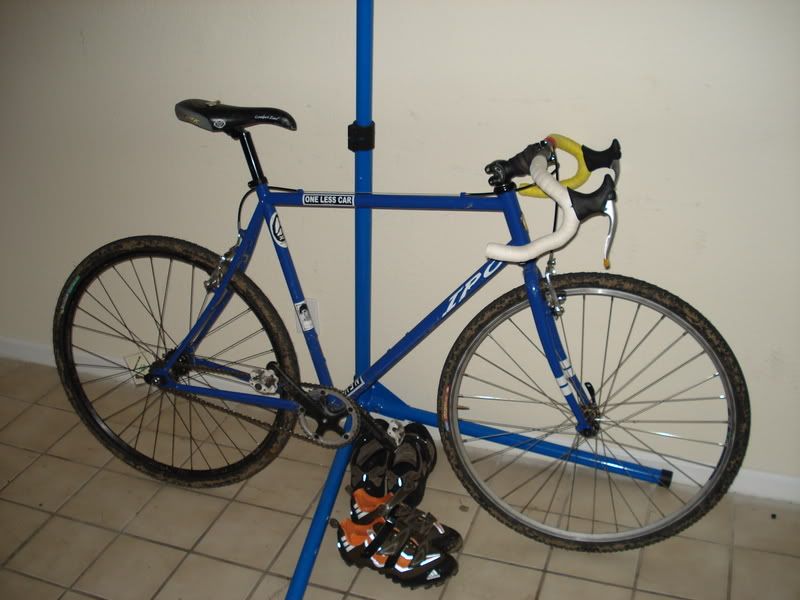 it could be pretty, but its not. I have a new found love for this bike ever since switching it over to more of a cross bike and less of an urban fixie (had 70s moustache bars and slickosaruses before.) Races single speed cyclocross last weekend and it was a ball.
Here's too all the cluster bikes. Steal the thread and post yours, I'd like to see them!