Discussion Starter
·
#1
·
Someone asked me to post this when I finally got the bike together. I've been riding a '96 Trek hard tail, off & on, for the last ten years, .
This was a major budget build for me. Everything is new except for the frame w/ Pushed RL, WTB Dual Duty wheelset, X.7 rear der., brakes(rotors are new) and seatpost, and the bike cost me a total of $1,100! The bike was built over a period of about 4 months, since I couldn't afford to buy it all at once and I kept running into really good deals along the way.
I also have a Raceface Diabolus stem that came with the frame that is much shorter, 50 mm I think. Once I get it on the trail I'll decide which stem to use.
I'm so stoked!!
Getting there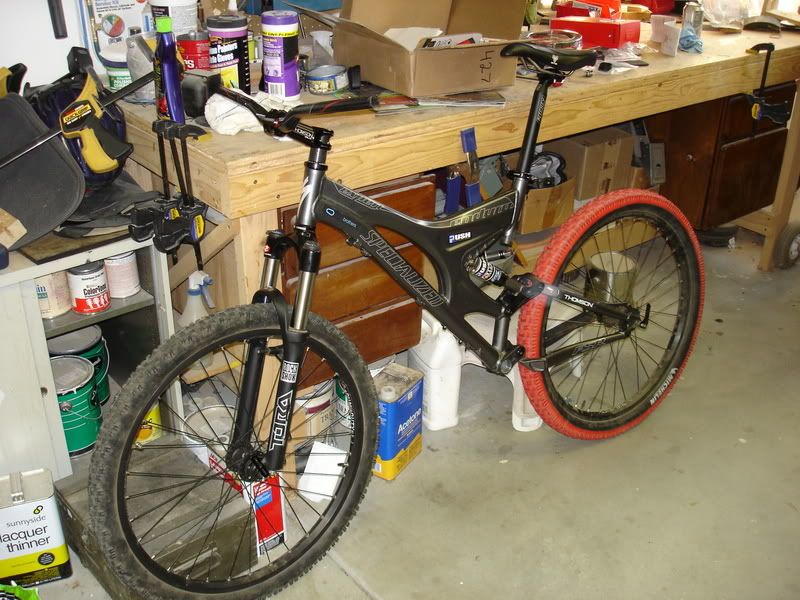 Oh, yeah!!!!!!!!!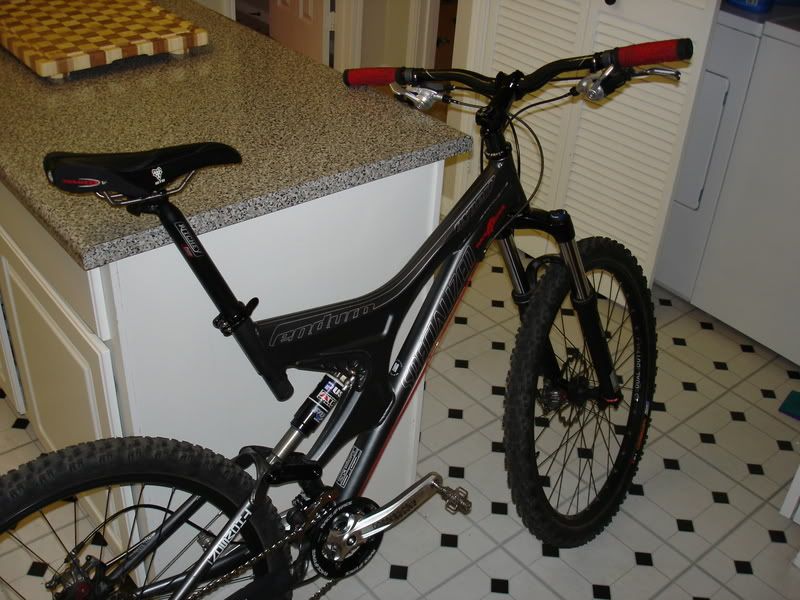 Time to hit the trails!!
Special thanks to:
Chris (Not sure of your user name on this board) for hooking me up with a killer deal on the Frame w/Pushed RL, WTB Dual Duty Wheelset, X.7 Rear Der., Raceface Diabolus Stem, Seatpost, Brakes and those huge 2.6 Red tires!!!!
Doug (DSDUKE) & Father, for helping me to get most of the bike together. And for suggesting the Enduro in the first place.
And of course my Wife.