Discussion Starter
·
#1
·
Just finished putting my first light together and taking beamshots. It's 4 xpg r4's driven by a variable output buckpuck up to 1000ma, powered by 6 18650 cells.
Thanks to Troutie, sdnative, El34, and odtexas for parts, inspiration, and the general knowledge they share with the group!
Used 1"x2" aluminum I finned on my table saw.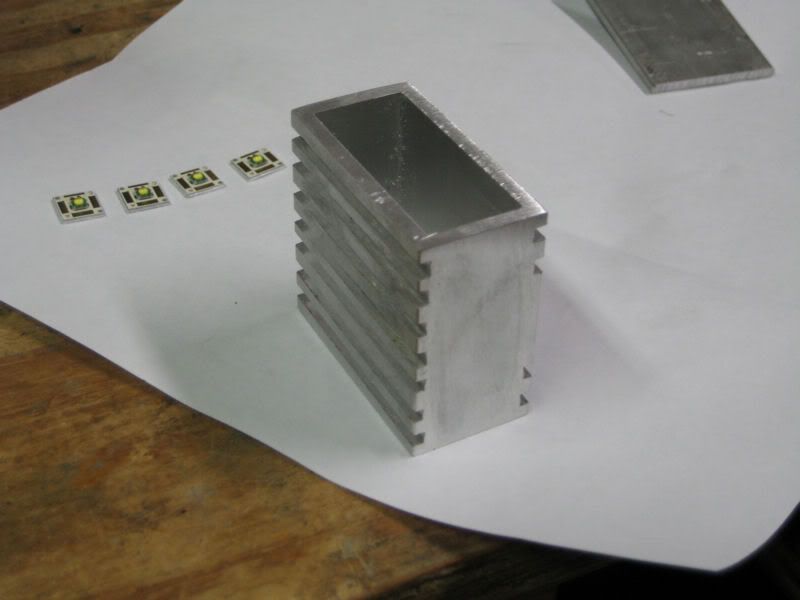 Glued the led's to the front, wired them up, them glued on the front piece. Cut off bottom of front to let those lumens out - Trout's inspiration at work.
Mounted switch, potentiometer, and power wire in back, and glued on aluminum sides.
Cell's mounted in holder from sdnative, then holder put in small hardshell camera bag. Mounted bag to bike with velcro.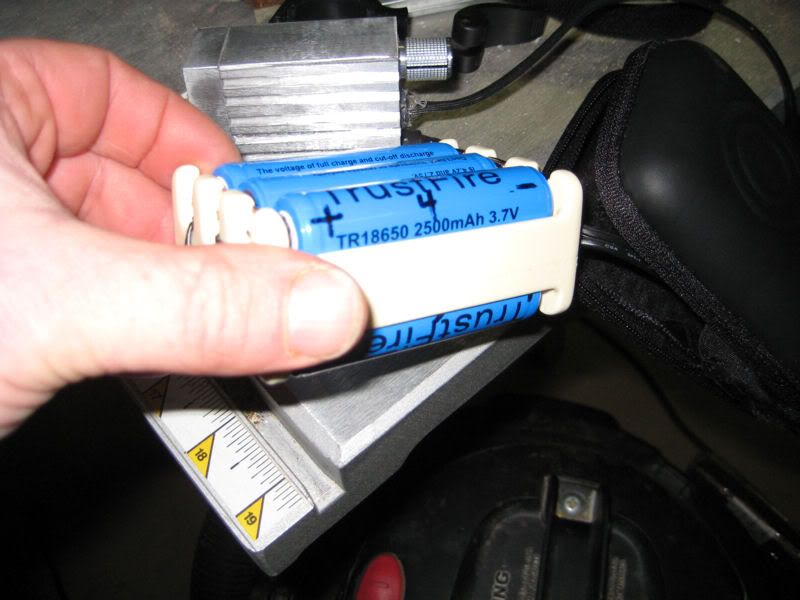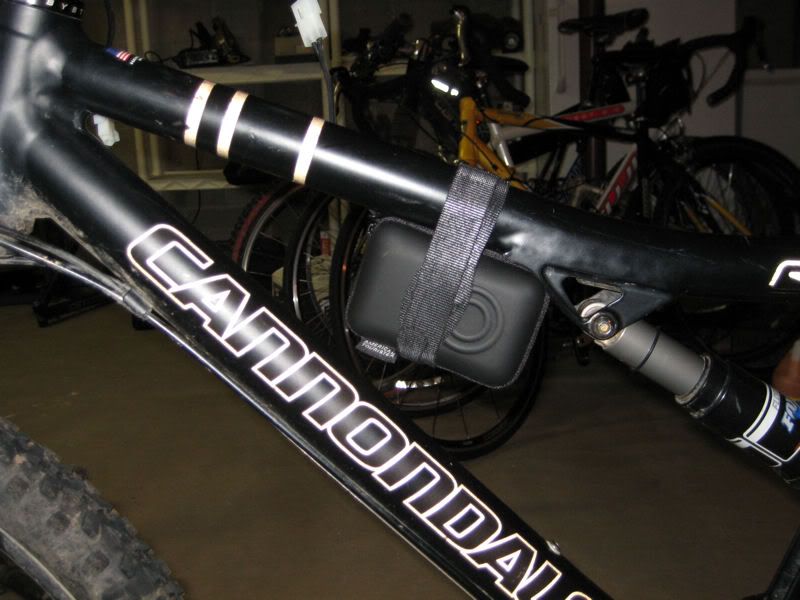 Mounted light to bike using Marwi mount.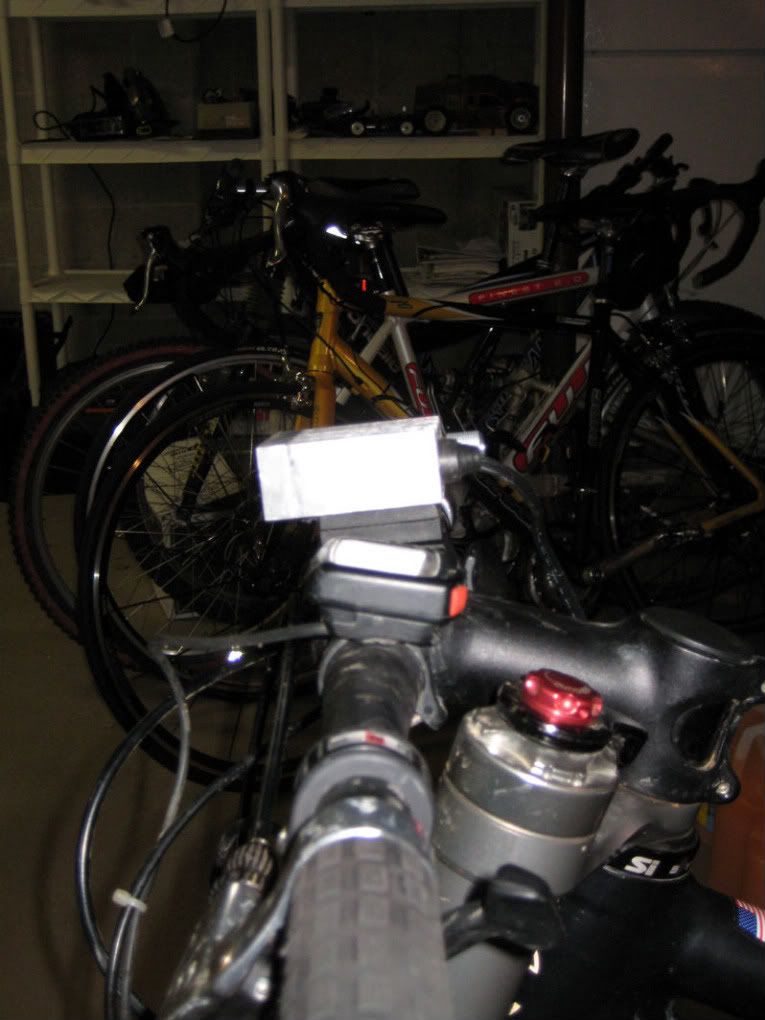 And finally - BEAMSHOTS!
First is the Light and Motion solo I've been riding with the for past couple years. I've been using a nitehawk k2 emitter as a backup, but it recently blew up. I wasn't happy with it anyhow, and its death prompted this build. As I just finished the build today, I can't say how well it performs on the trail, but judging from what I've seen it ought to be great!
Next two shots are my XPG light, one angled slightly down, and the other pointing more up the trail.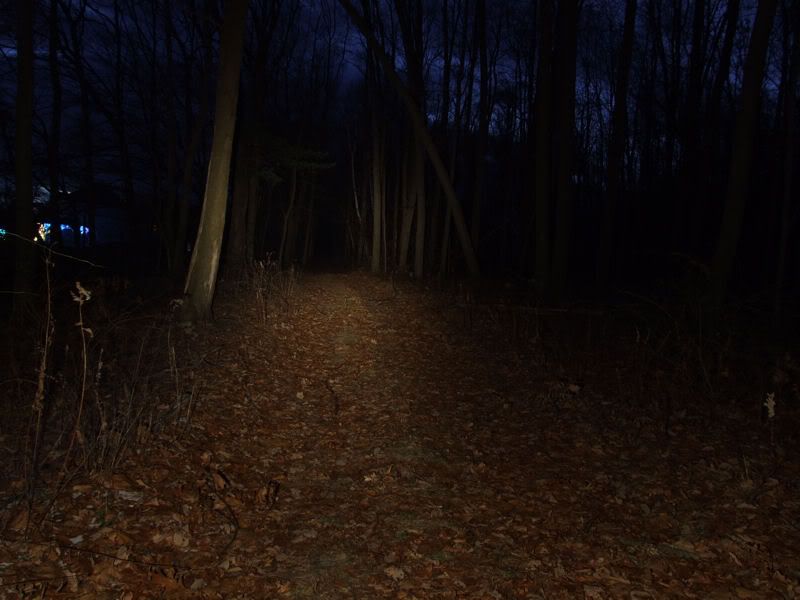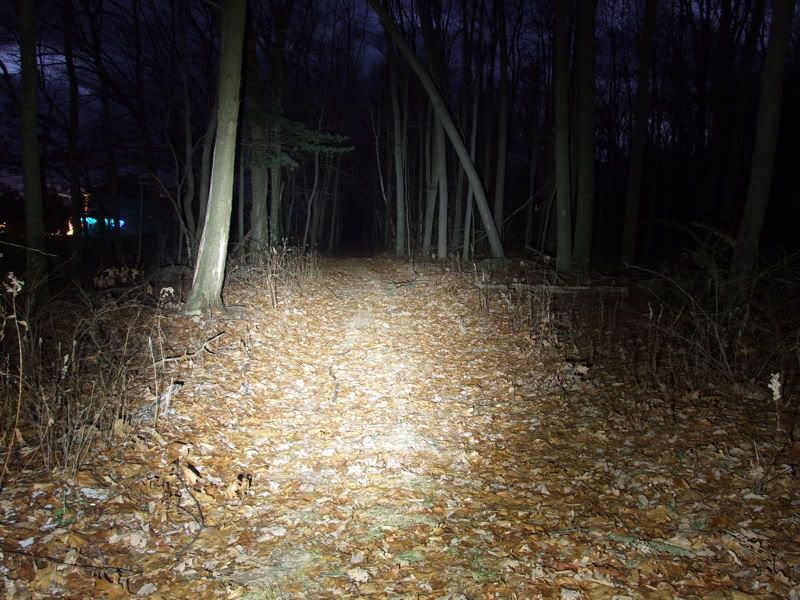 There it is. Beamshot photos taken at iso 100, f4, 6.5 seconds exposure (couldn't do 6)