Discussion Starter
·
#1
·
First of all 1st post woot :thumbsup: (this probably means iv posted this pics in the wrong place or something else noobish lol)
These are the before and after pics of my bike...
As you can see i bought a 270 dollar 24' bmx mountian bike wannabe with flaky red paint :madman:
Then i took it apart and gave it a slightly better paint job
After far to many encounters with people and trees, i prevented anymore collisons with a brake...wowzer
and went park for a bit!
As of today I got rid of the tardish tan leather seat and have done a few other pieces....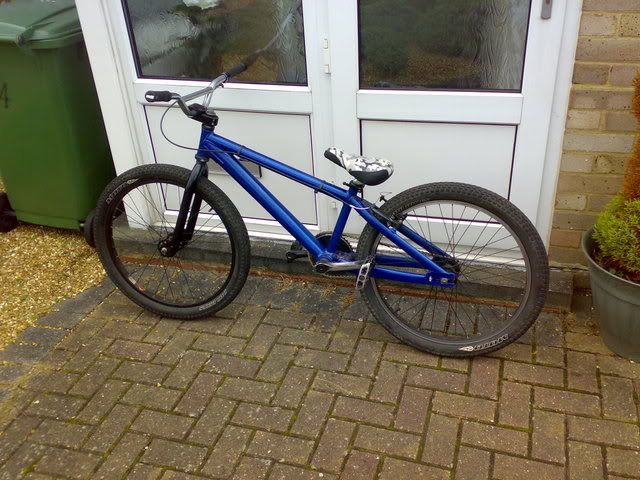 i am now wating for my dmr v8 pedals and gusset crank set and chainwheel to come on friday....
comments much!!
cheers