here's the v2 post link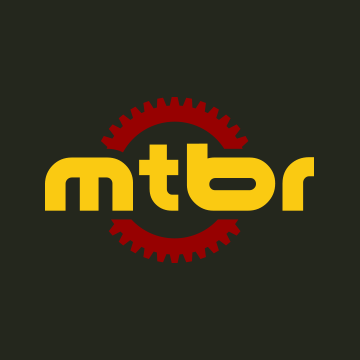 Sorry, I'm late to the party. Where does your spare tire go now? Does it bolt on top of your custom rack? I just got done building a Lolo style rack and I used all steel tubing and welded everything. I know it's too late, but the bottom rail for the tires doesn't need to have notches in it. I...

www.mtbr.com
I have an adventure style SUV with an aftermarket steel bumper / spare tire on a swing arm. This, combined with the liftgate/hatch made for a tough fit for almost all typical retail racks. The only options were a few spare tire type mounts which had only two or three bike capacity, and aren't compatible with modern full suspension frames.
There are of course hitch based designs, which tank ground clearance at a minimum, but also with the spare tire in the way, mean a long extender / receiver which puts a lot of mass out far behind. Add to that that a four to six bike version like the Lolo or Velocirax is around $1000k, and that I couldn't get into my truck with the rack mounted to the hitch (due to the tire swingarm), and it looked like homebrew was the only way.
I studied the designs and decided I could adapt the lug studs on my spare tire carrier as the central point. There are adapter plates made for some off the shelf spare tire racks from Yakima, Thule, etc, but my truck has an uncommon bolt circle, and the adapter plates all terminated in a 'hitch like' square size that were proprietary (of course), which I thought might be tough to adapt to. The single point was also a single point, and I wanted something with some triangles in it for stiffness and control.
It isn't clear yet if my swing arm can handle the spare (110lb) and 5 bikes (150lb) and rack (40 lb) = 300lb, but I'm pretty certain I can carry the bikes/rack safely and maybe put the spare back underneath the truck for bicycle adventures.
The final consideration was material. I chose Aluminum as it is just easier to manage post build (no finish required). i'm not a super great welder, but for the number of joints that needed welding (one) it seemed I could do some reinforced AL stuff and not worry about it. The aluminum tube weighs a little less, but not dramatic as the wall thickness is double that of steel. Cost was about for the same for either material from my local metal supply.
So the wheel studs on the tire carrier are three, two above and one below. I decided to create an X shape using the studs, and then have horizontal crossbars for the handlebars and tire contact points. If necessary additional vertical bars can be added to other parts of the tire carrier, but I'm starting with the basic rack. If that works - there will be no need to engineer additional points.
General dimensions:
60" horizontals
42" handlebar to tires
Parts:
Handlebar horizontal 1 1/2" 0.25" AL Angle.
Tire Horizontal 1 1/2" 0.25" AL Angle
X bars 1" 0.125 AL Square tube - these will be roughly 50" long. I bought 72" to make sure they were long enough
X bar reinforcer 3/4" 0.125" AL Square tube - 1 ft
Some number of handlebar hangers. I'm using the Lolo rack product which are really nice. $45 each. Lolo specifies 10.5" minimum center/center spacing, and uses 60" bars for four, five, or six bikes.
Lots of bolts to suit your stuff. Mine is all 3/8" stainless and m14 for the studs.