the stupid hot dry weather is here....let's hit the high country while we can...it's a long drive to lake louise from calgary but better than expected trails and some good old jagged rockies make it worth it, if but once a year. moraine lake (17km) has a lot of different types of riding with some surprisingly tech sections and a screamer final descent. ross lake (15km) has almost no elevation gain but keeps you going with constant up/down and some fun rock gardens and creek crossings. both trails with some road / doubletrack connectors are about 43km and only 800m elevation gain.
sure there's a road climb....but hizz and x-ker aren't too upset.
ok so this isn't exactly backcountry...but it is nice
enjoying every metre of bench cut...
tech rock gardens were a welcome surprise. the boys had the moves today....
mostly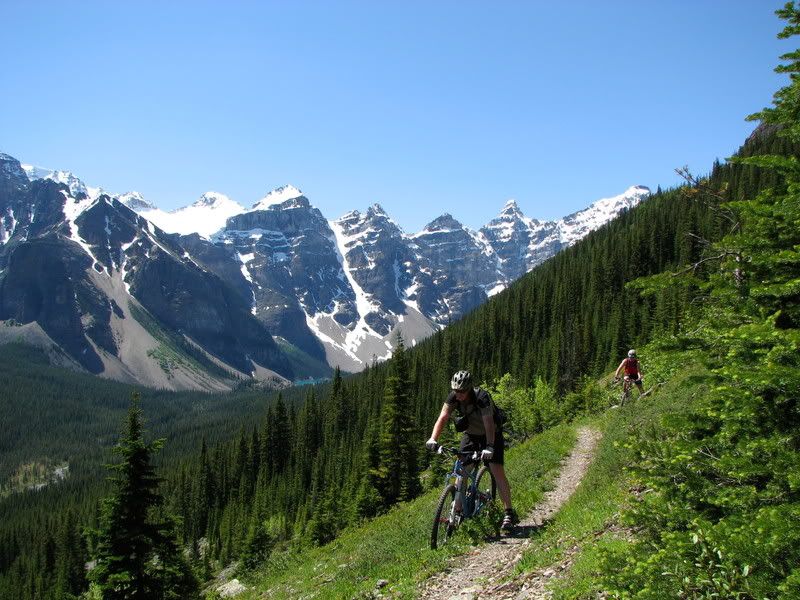 x-ker looking out across the bow valley.
ross lake is more of a grotto. no pics of the trail...i was way behind them!