Felco vs. Pedro's vs. Park?
Dremel trumps 'em all. (Hey, I'm entitled to my 2 cents, aren't I?!?)
My Avid mechs have been squeezed by riders from around the globe, and they all say "my, ain't that the smoothest..."
Combine with "generic" Jagwire housing (sold under the QBP brand) and drilled-out cable stops for a full-length run, and you'll have yourself a disposable cable setup that rivals expensive systems from Avid, Nokon and others.
Cut the housing to the approximate length using whatever cable cutters you have handy. Ewww, that's a crappy cut!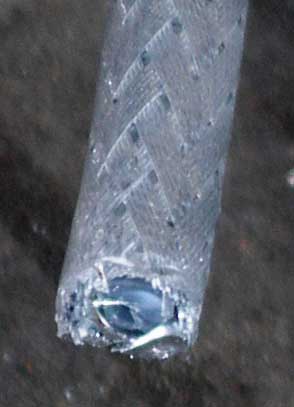 Strap on the goggles, whip out the Dremel and a
#456 reinforced cut-off disc
and go to town.
Make the cut quickly and decisively -- cutting slowly builds heat, melting the inner lining and damaging the outer sheath.
You can use the non-reinforced disc that come with many Dremel kits, but be warned that they shatter easily. Eye protection is a must.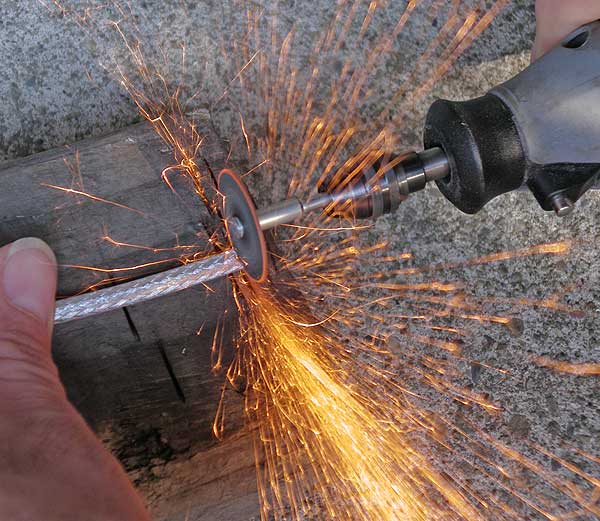 You're left with a nearly perfect looking cut with fringes on the outside and a shrunken inner liner.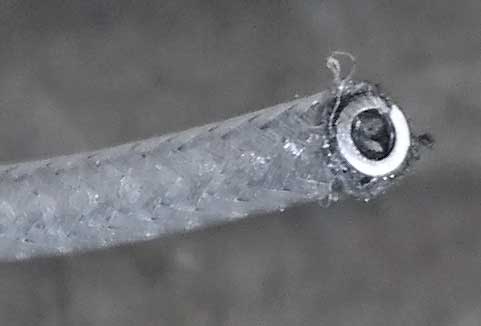 With snips or *****, trim the fringe from around the exterior to ensure a solid bead seat.
Use an awl or a scribe to pierce the inner lining and flute it open. Wait for the lining to cool, otherwise it'll just mush around.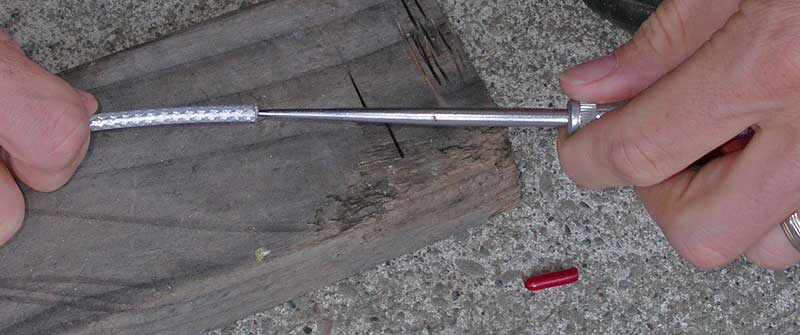 Perfecto! Run a piece of cable through the end to check that nothing is plugged up.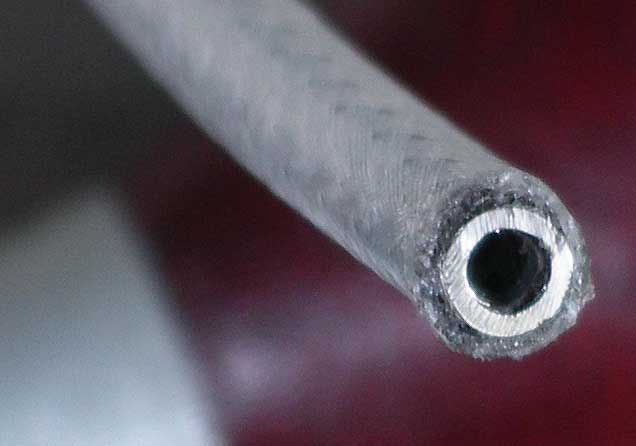 As a coup de gras, spray dry lubricant through one end until it spits out the other. This will give you a little extra slickness without an oily coating to attract dirt.
Here I use
Pyroil Silicone Spray Lubricant
, but other dry sprays such as
or [url=https://www.888teammclube.com/frames/sailkote/]McLube SailKote
will do equally well.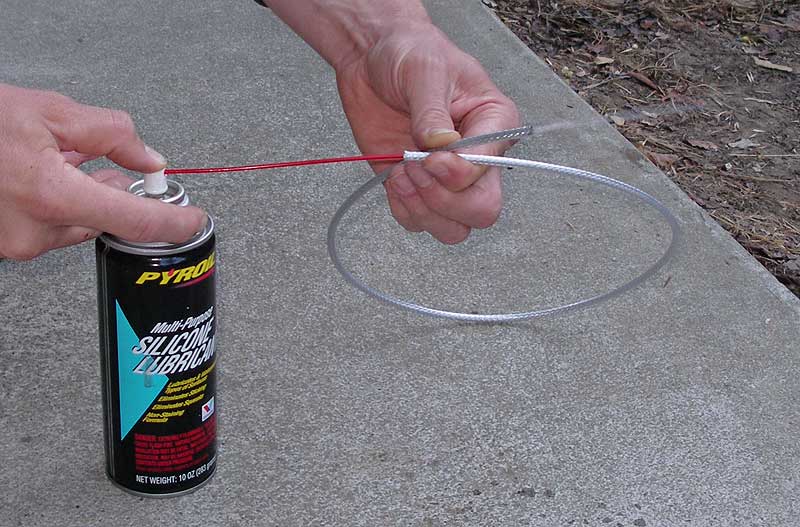 ]As a finishing touch, give the heat shrink treatment to the cut cable end. It's a great alternative to crimping a cable end cap on, it'll stay put, but will easily come off with a firm tug if you need to re-pull the cable.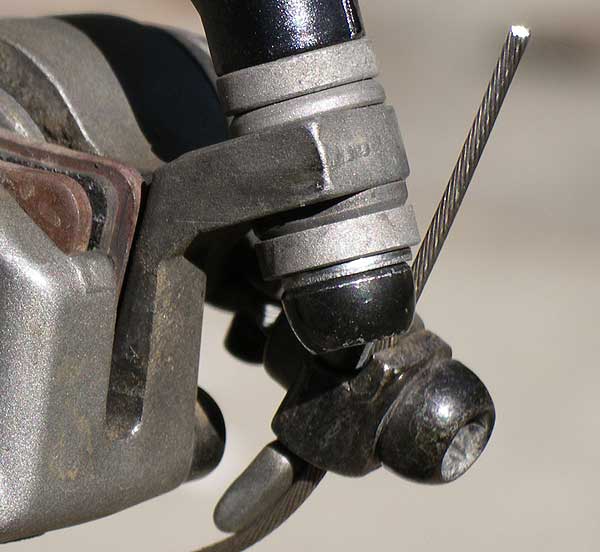 I find that 1/16" fits great on 1.1 & 1.2mm derailleur cable, and 3/32" is perfect for 1.5mm brake cable.
The 3/32" tubing can be difficult to find. The skinnier 1/16" tubing is available at Radio Shack and fits over 1.5mm brake cables, but will split during the shrinking process if overheated.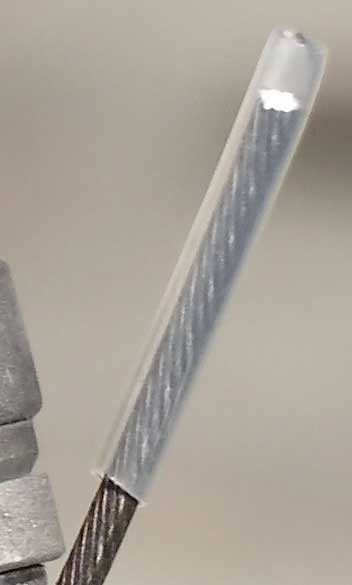 You don't need a heat gun -- a lighter or a match will do the trick.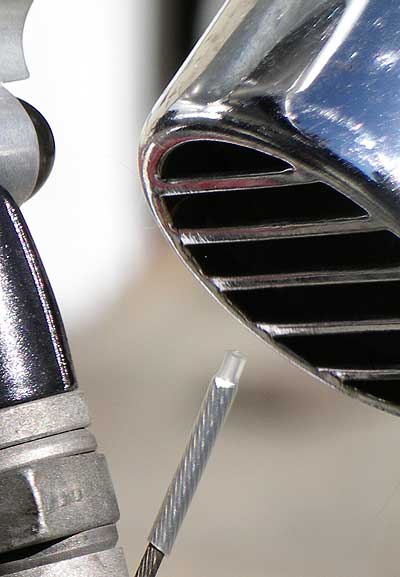 Tidy looking installation.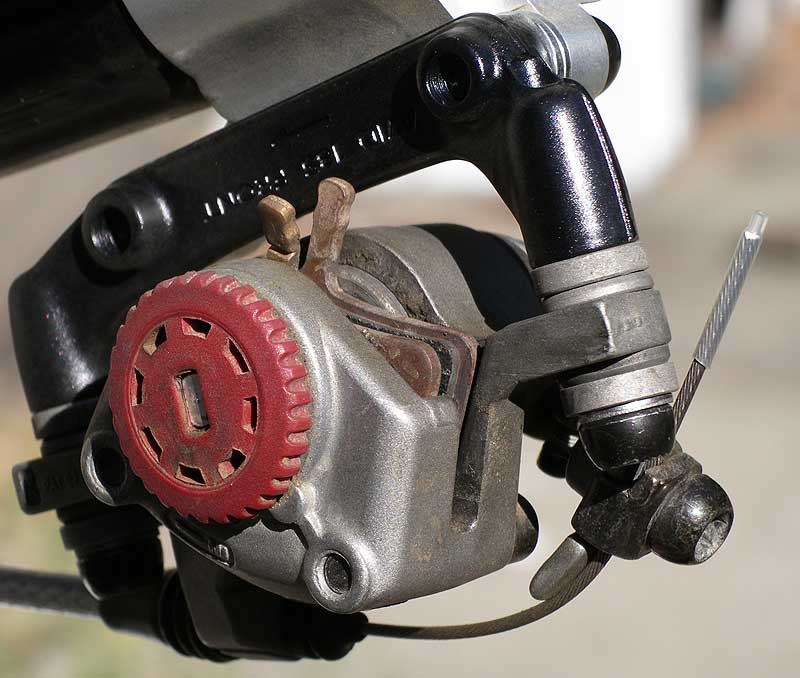 Index of MkIII Build Posts
MAIN: MkIII / Speedhub Build Pics
Iron Horse MkIII Naked Frame (March 2005)
Hollowpoint Speedhub Build Pictures (April 2003)
Cane Creek AD-12 Air Chamber Volume Adjustment
White Brothers 2006 Technology
White Brothers DT 1.2 Fork Porn
Stripping Anodization
Bottom Bracket Drain Hole Drilling & Installation
Drilling Out Cable Stops (Full Length Cable Run)
Dremel Cut & Prep of Cable & Housing
Hopey Steering Damper Installation
Stripping & Polishing an Aluminum Frame
Homemade Headset Removal & Installation Tools
Star Fangled Nut Removal (Drilling out the Star Nut)