Discussion Starter
·
#1
·
Ever since my SL was new back in August of '07, I haven't been able to get my headset completely tight. There's always been a little play, even when the preload it tightened to the point where the headset binds.
After a good long bumpy ride at Oat Hill Mine a couple of weeks ago, I decided to take my bike into The Pedaler in El Sobrante, a local shop with a great reputation for service, in the hope that they would be able to figure it out once and for all.
Not seeing anything obviously wrong with the cups, spacers, or bearings of the headset, the mechanic decided to pop the cups off and mic the headtube. Whaddaya know, the headtube was ovalized. He immediately phoned Specialized, and explained what was going on as I was standing there. About 3 minutes into the conversation, he leans over and asks me "2008 ano green or 2009 ano brown?" Specialized does not mess around.
By the time I got back from visiting my folks up the hill for Christmas, this bad boy was waiting for me at the shop: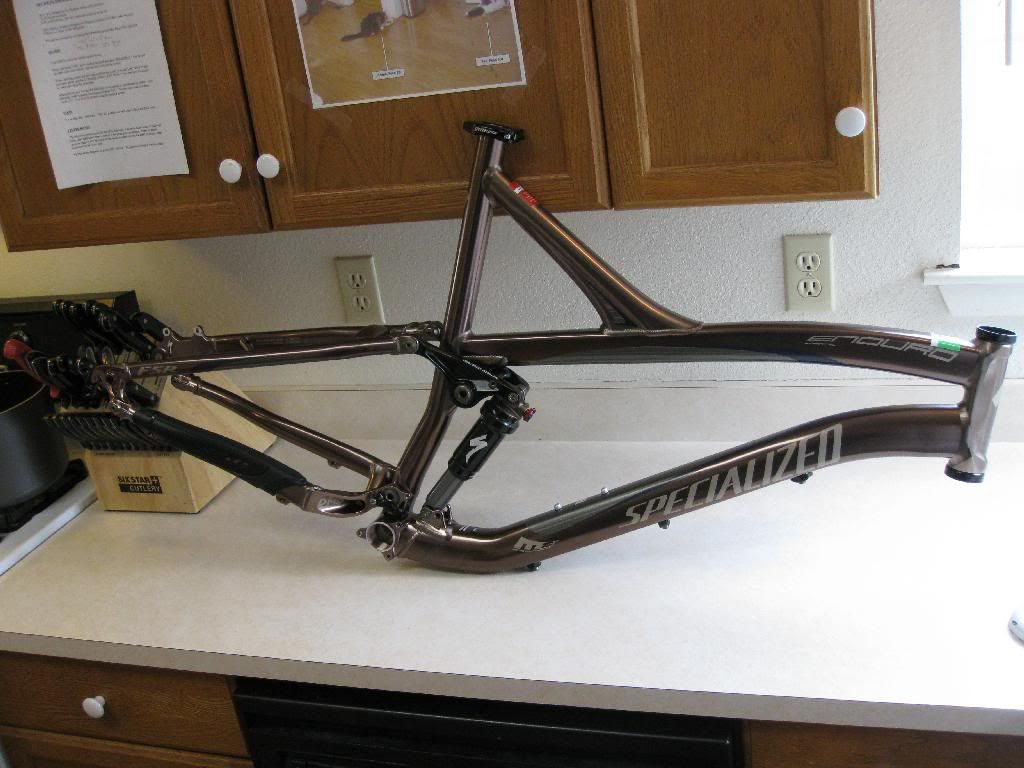 I received the call that the frame was in on Christmas Eve, so I had to make the most of my last couple of rides with my trusty ol' Silver Bullet.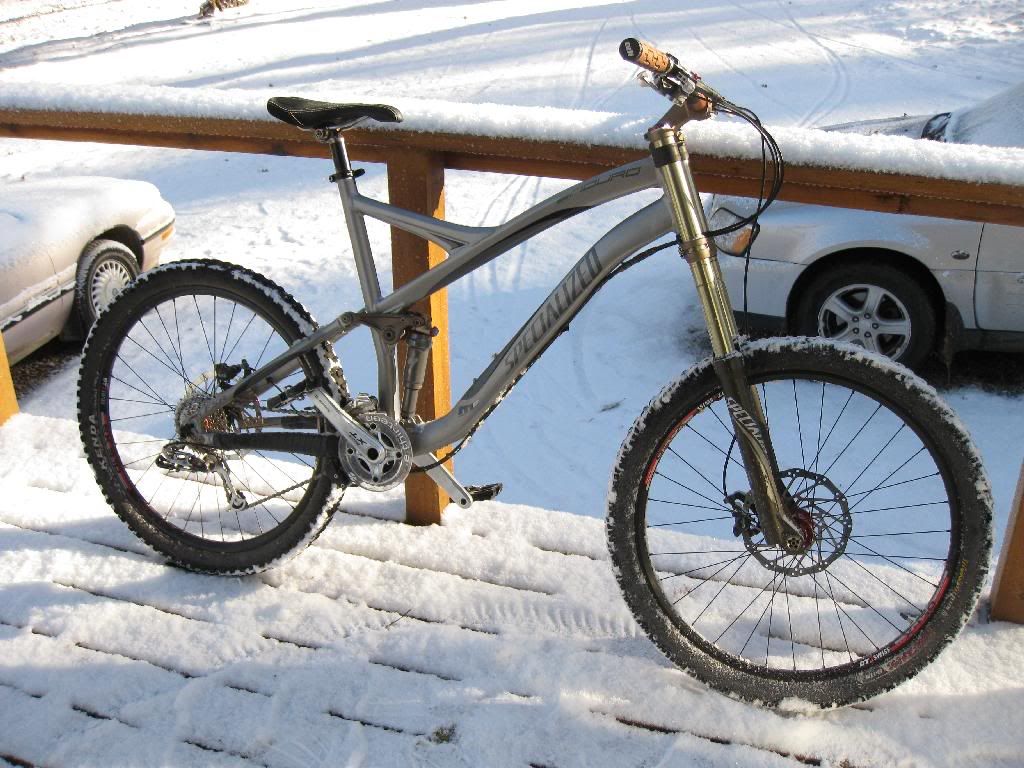 It snowed about 3 inches between Christmas Eve and Christmas day, just enough to make for a great ride.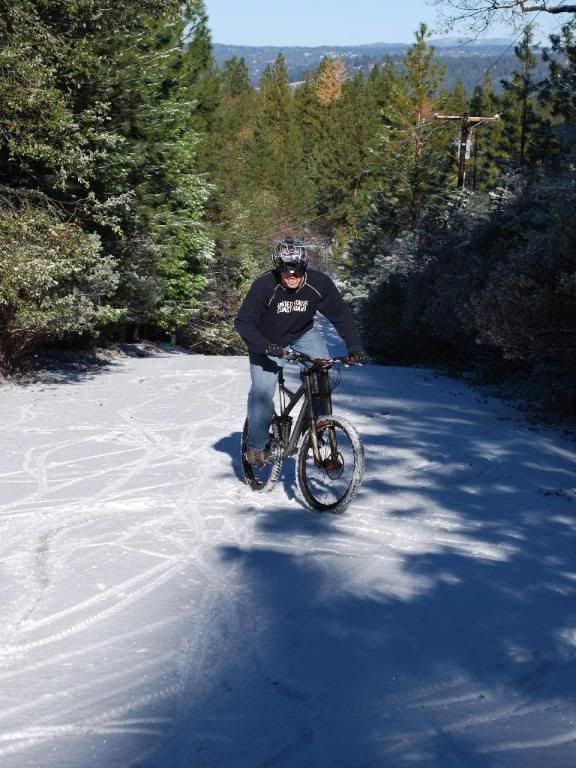 As my hour of departure neared, it was time to start the bittersweet process of stripping the frame.
My dad let me use his sweet workshop, complete with wood burning stove.
The implements of the dirty deed.
Scalpel.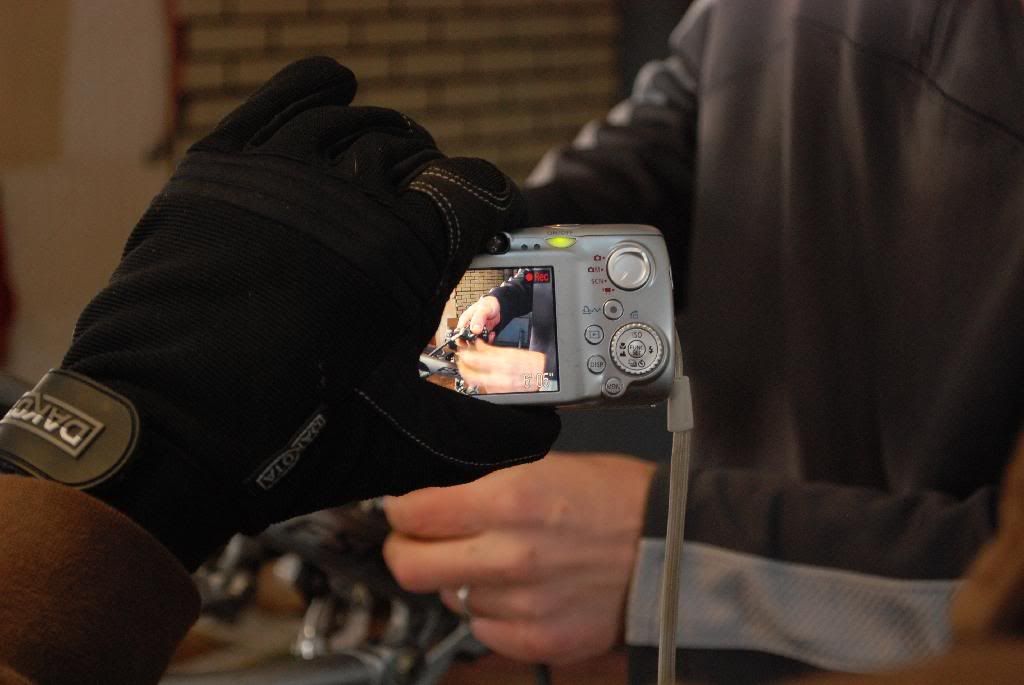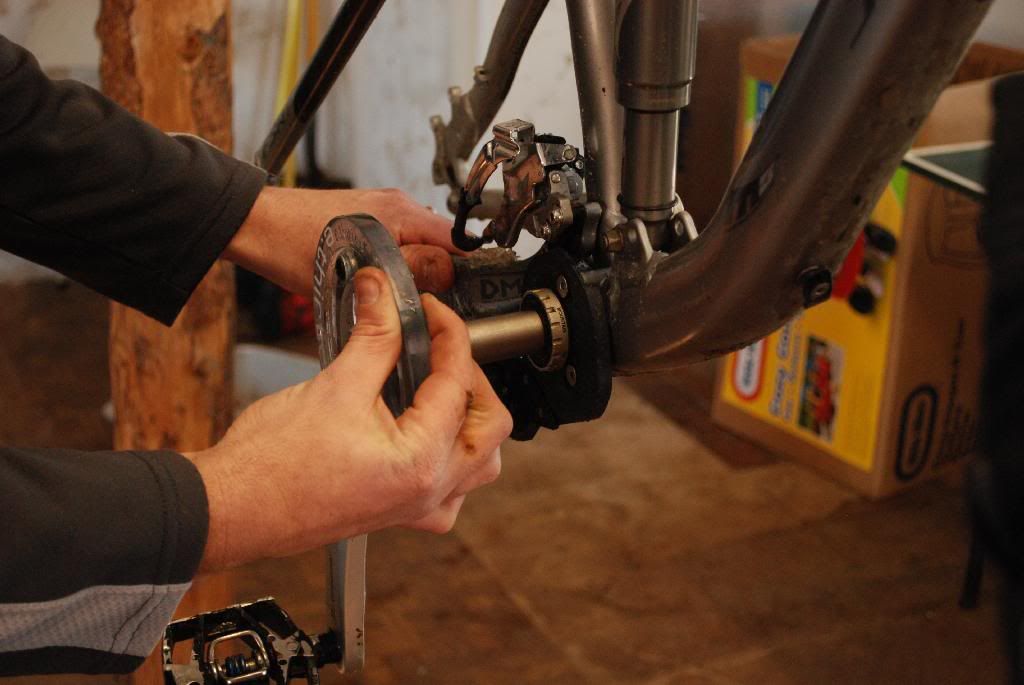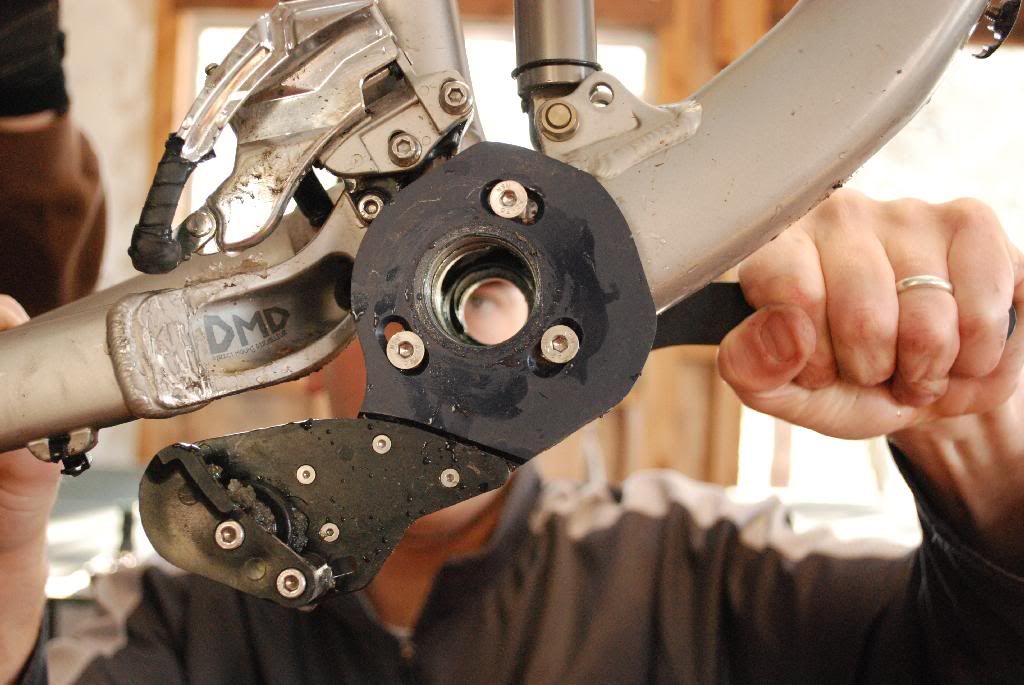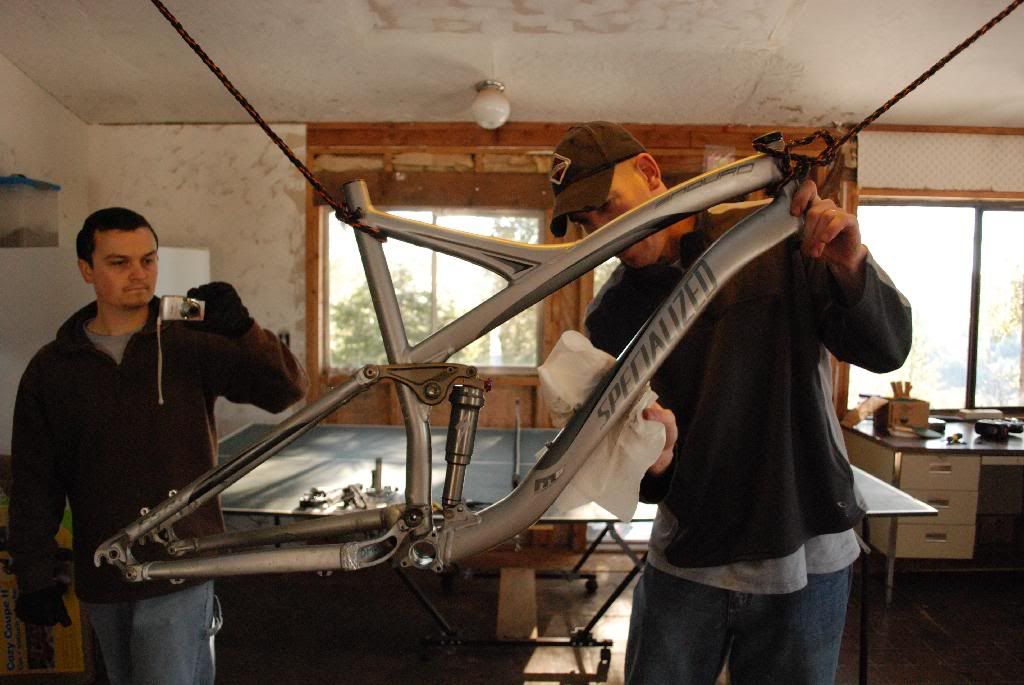 It is the end of an era.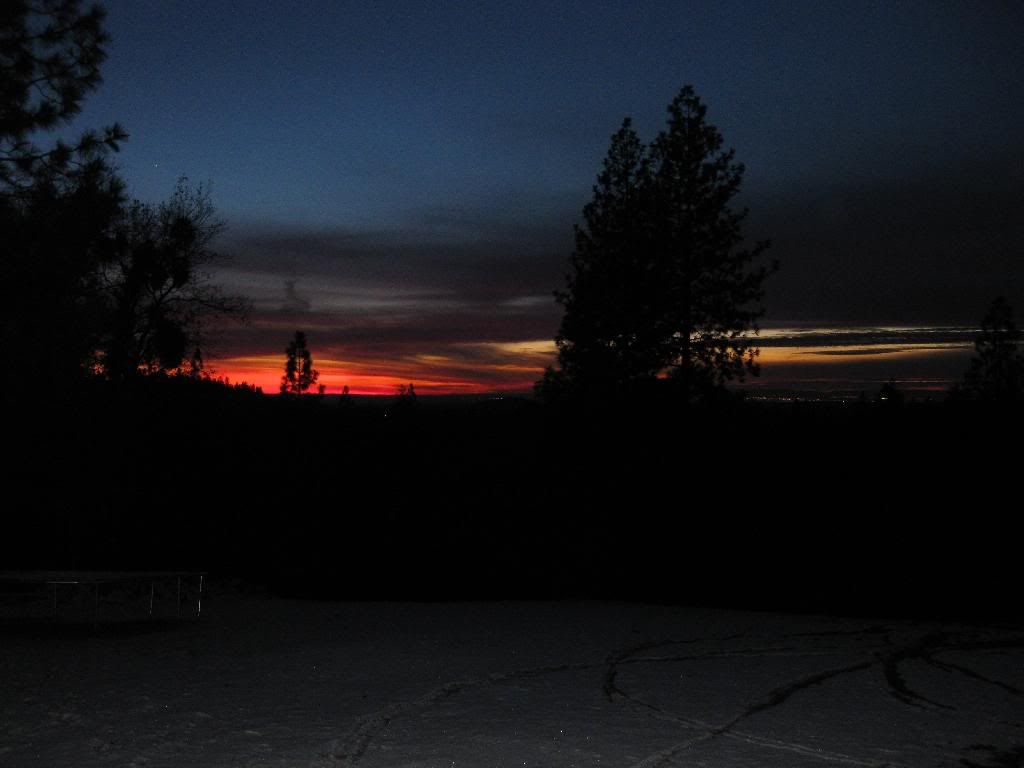 Back home, time to build up the new frame. This would go a lot more slowly, since I took the opportunity to disassemble and clean EVERYTHING.
2009 AFR. Sweet.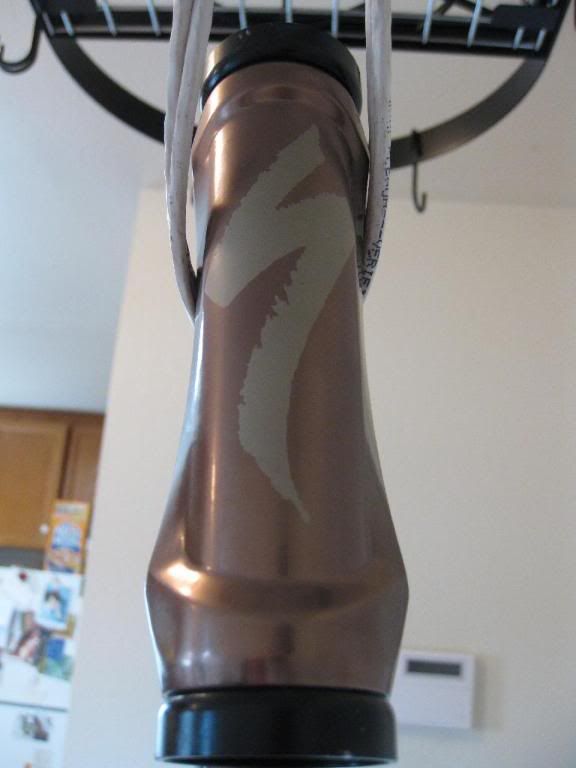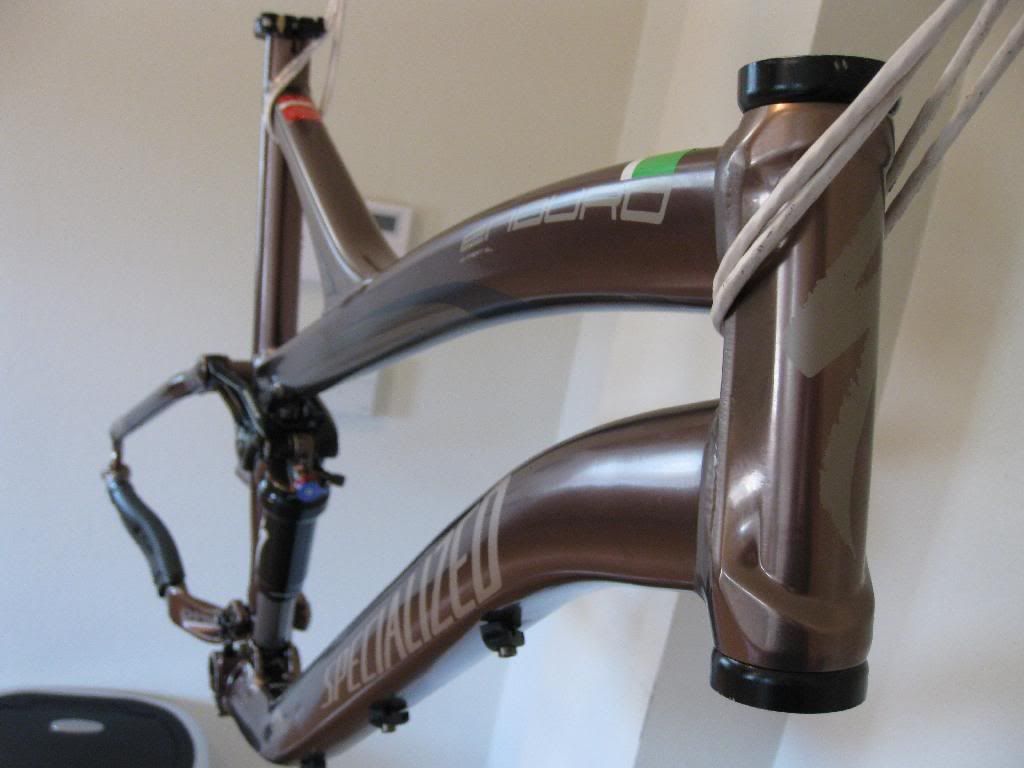 I also took this opportunity to get a medium cage for my derailleur.
The front derailleur cleaned up nicely.
Time to add the fork. I decided to rob the 60mm from my wife's SL to see how I like it.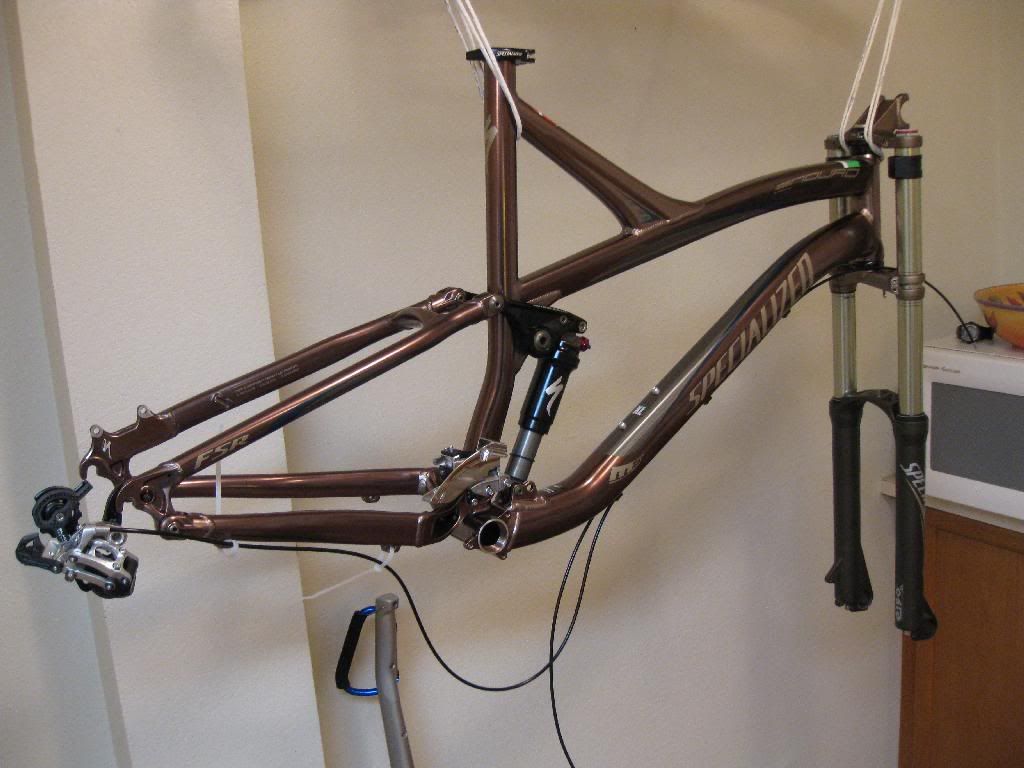 Joe was right by my side as usual.
Now the fun stuff.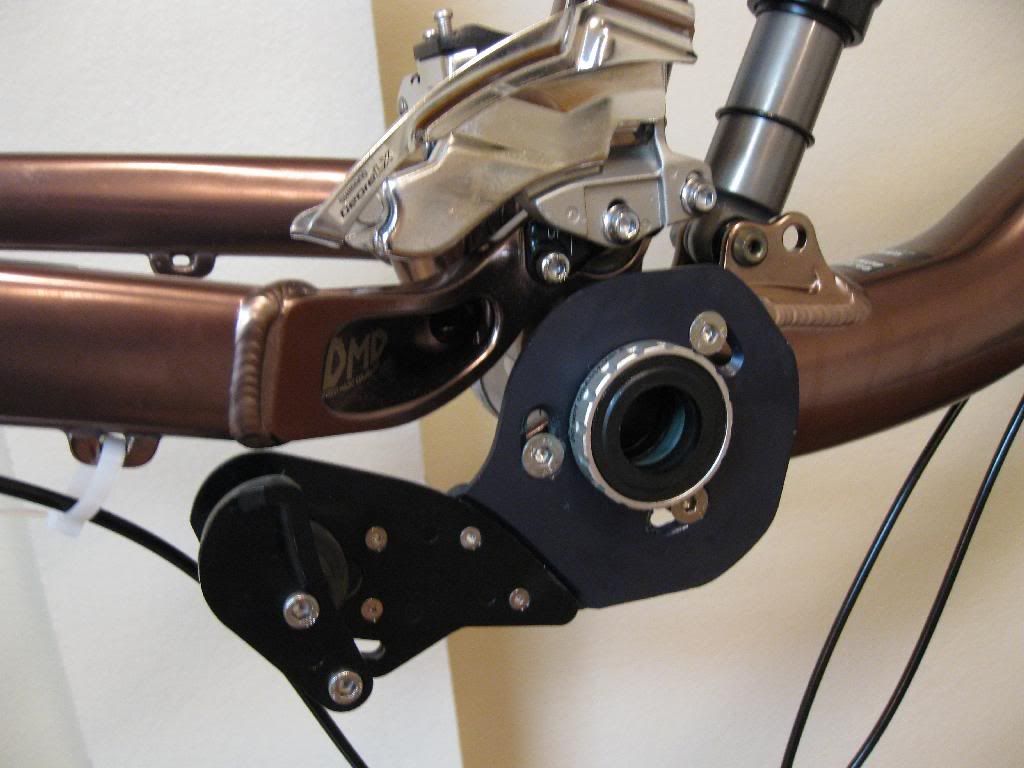 And just like that, she's done (it actually took me 8 hours since I was very meticulous).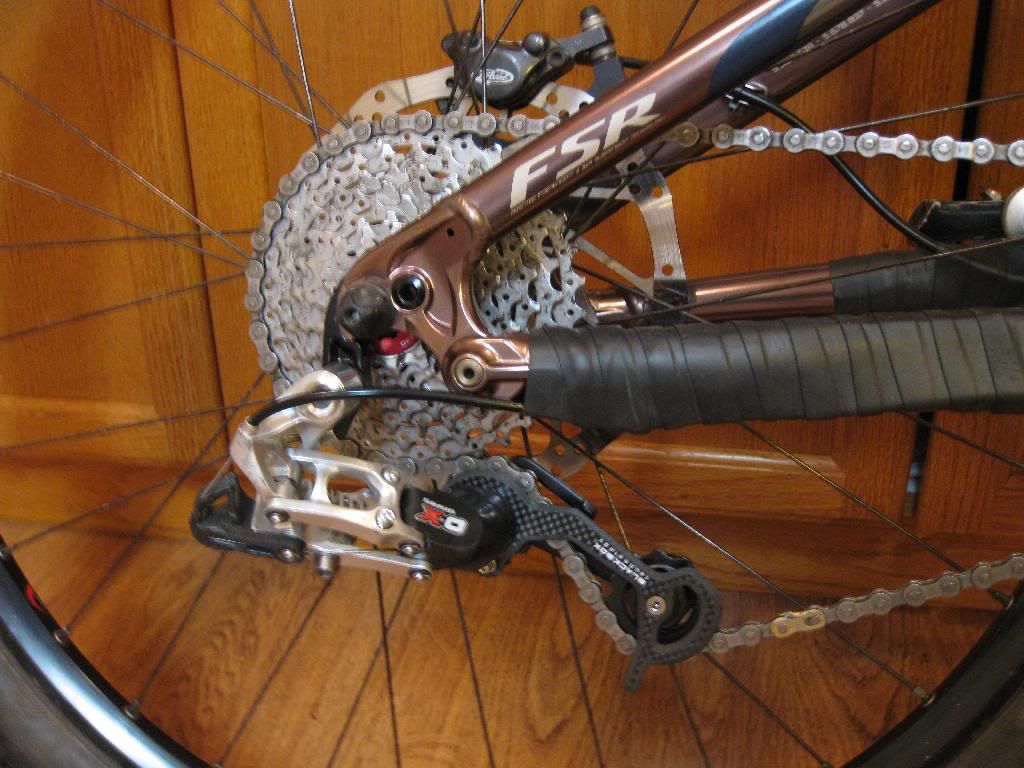 Getting ready to head out to China Camp for a shakedown ride, more to come…