My fiancé's birthday is coming up and I wanted to get him a new stem for his Santa Cruz Bullit. I know a little bit about stuff but when it comes to the "will it fit?" and "does this part work on this bike?"...well I'm lacking.
I got a Specialized Demo 8 that has a Syncros Bear Hug Stem last year. He's been eyeing my stem ever since I got the bike so I know he likes it. The man loves his Bullit and is continually ugrading the components. He's wanted to replace his stem for awhile but he's cut back on the bike funds due to the new wedding fund (what a great fiancé.)
I'm attaching pictures because I'm not sure of all the technical stuff, i.e. length (although I'm thinking 50mm) or angle and whatever else there could be.
I like the Syncros & Hope and in efforts to keep this a surprise I can't ask him the technical questions...so I need help...
What are your recommendations?
The Bullit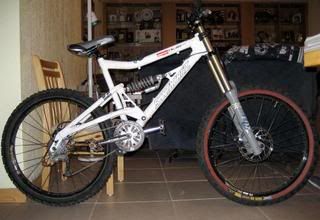 close ups of his stem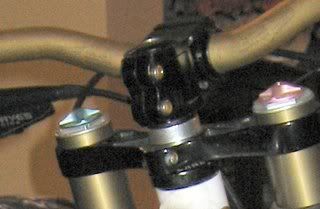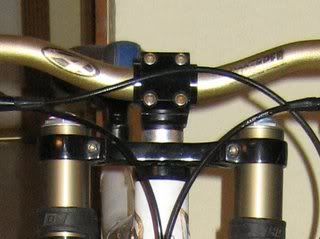 Close up of my stem