Discussion Starter
·
#1
·
I just got a new LED light, and I wanted to test it out, comparing it to some of the standard night riding lights used by the Disciples Of Dirt. I took advantage of a planned tube repair party, asking folks to bring their night riding lights, and I set up a testing area in Brock's backyard. The results are not surprising, but I figure folks may be interested in seeing the relative brightness of various lights available. HID lights are the brightest, and halogens are less bright and kinda yellow. My new lights are LED lights, hand built by Scar, a MTBR member from Colorado. I was impressed with his handiwork, and had him build me a couple of pairs of LED lights. I tested both a Spot version, and a Flood version of Scar's Amoeba brand LED's against the other lights, and I am very impressed with these new LEDs. They are almost as bright as HIDs, but much smaller, and very light, as well as pretty inexpensive for a solid built light. Send a Private Message to Scar if you're interested in buying a set of his lights, and check out Scar's thread on the Lighting Forum.
https://forums.mtbr.com/showthread.php?t=354430
Here are photos of the 10 lights tested (I tested 2 Niterider HIDs to see if they were all the same brightness. they were) and a few pictures from "tubefest"
All lights pictures set on brightest setting
Niterider HID #1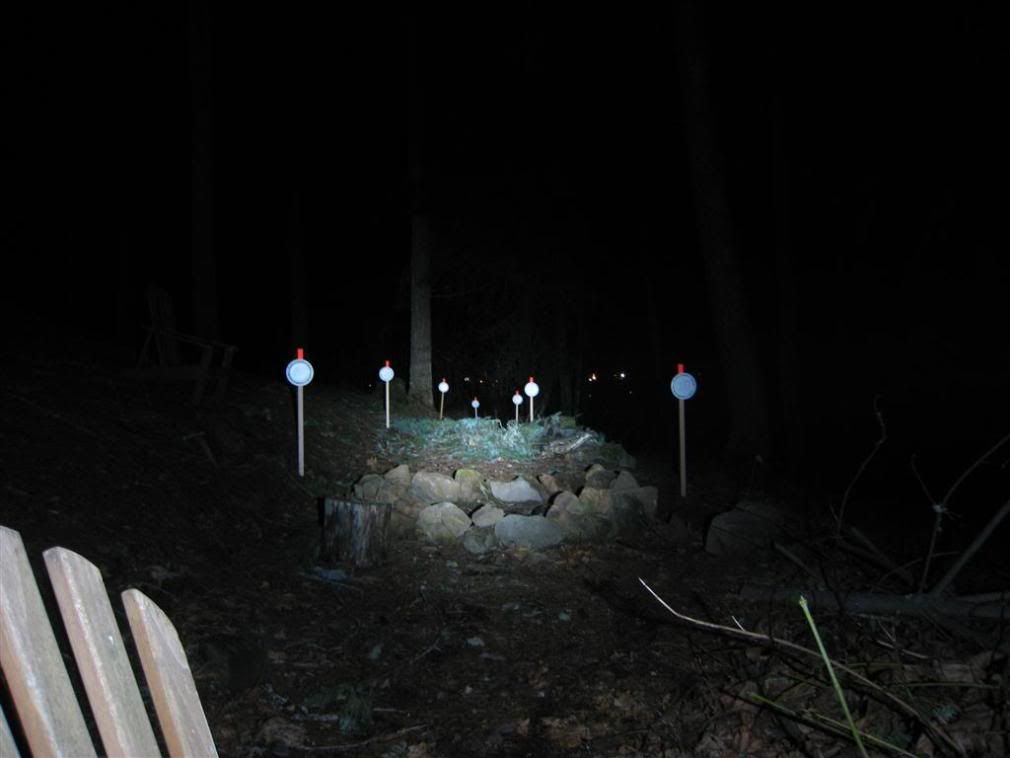 Niterider HID #2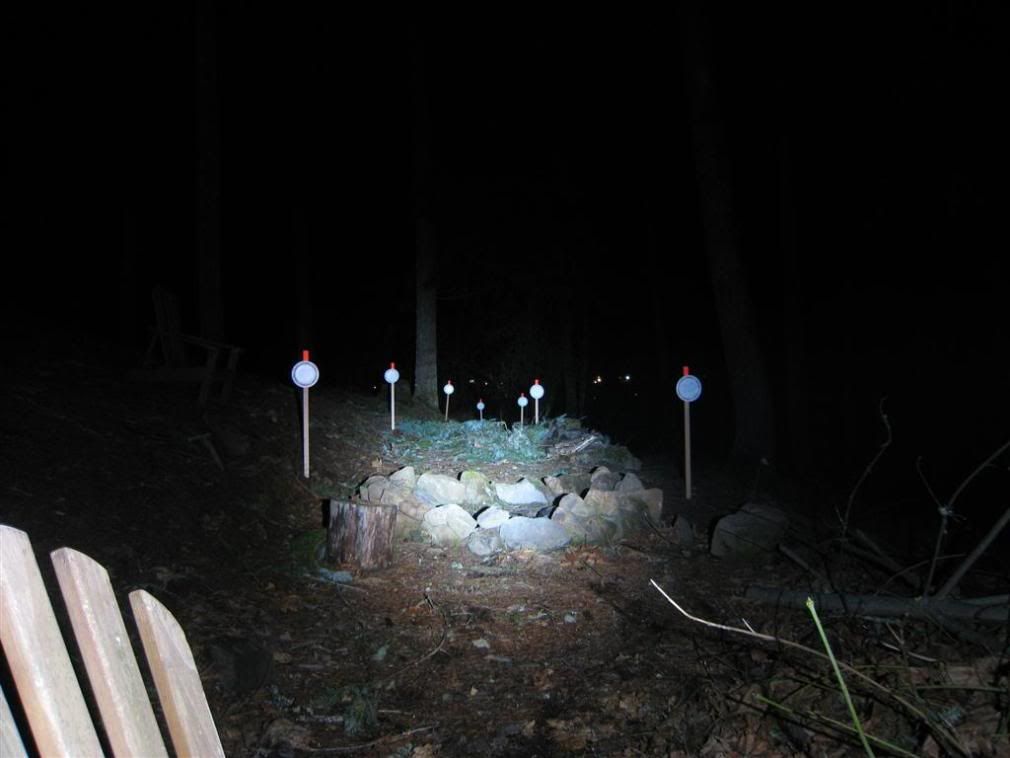 Trailtech HID flood
Light & Motion HID
Amoeba flood
Amoeba spot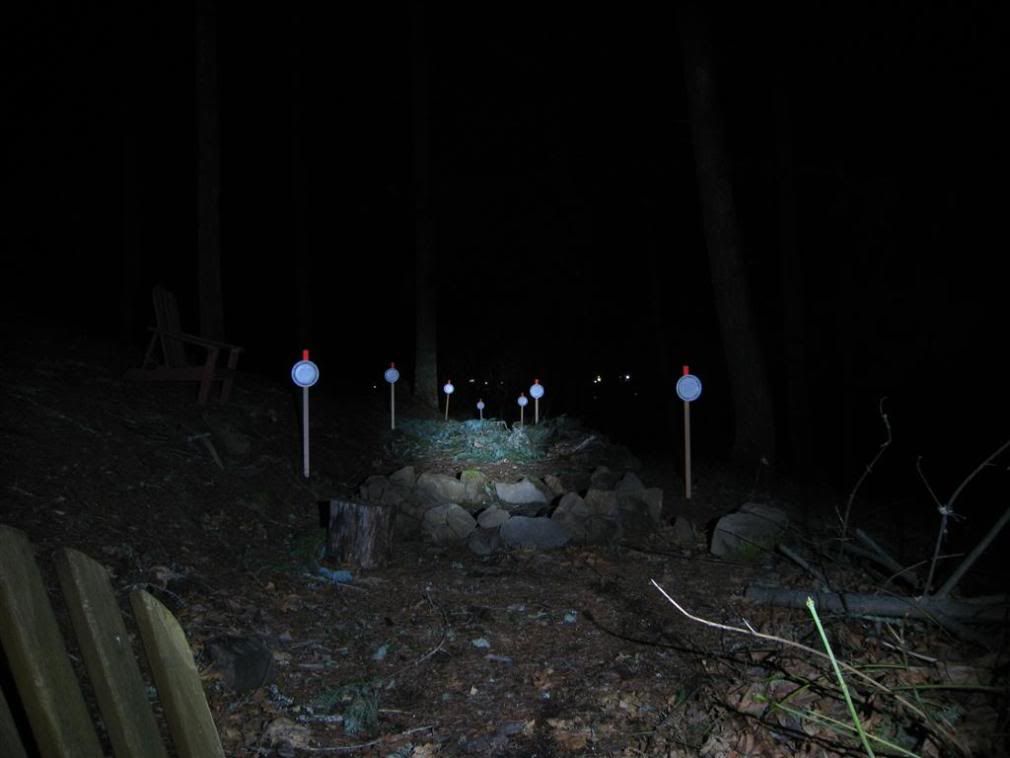 Knog Gator 605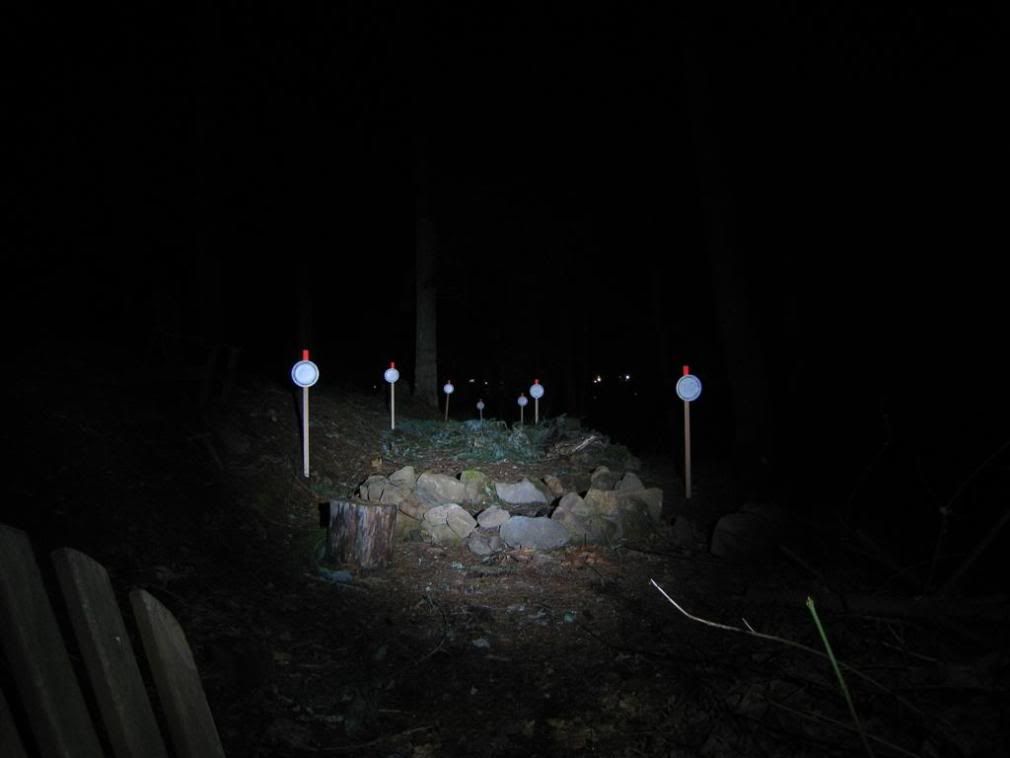 Light & Motion dual halogen
Jet 20w halogen flood
Jet 12w halogen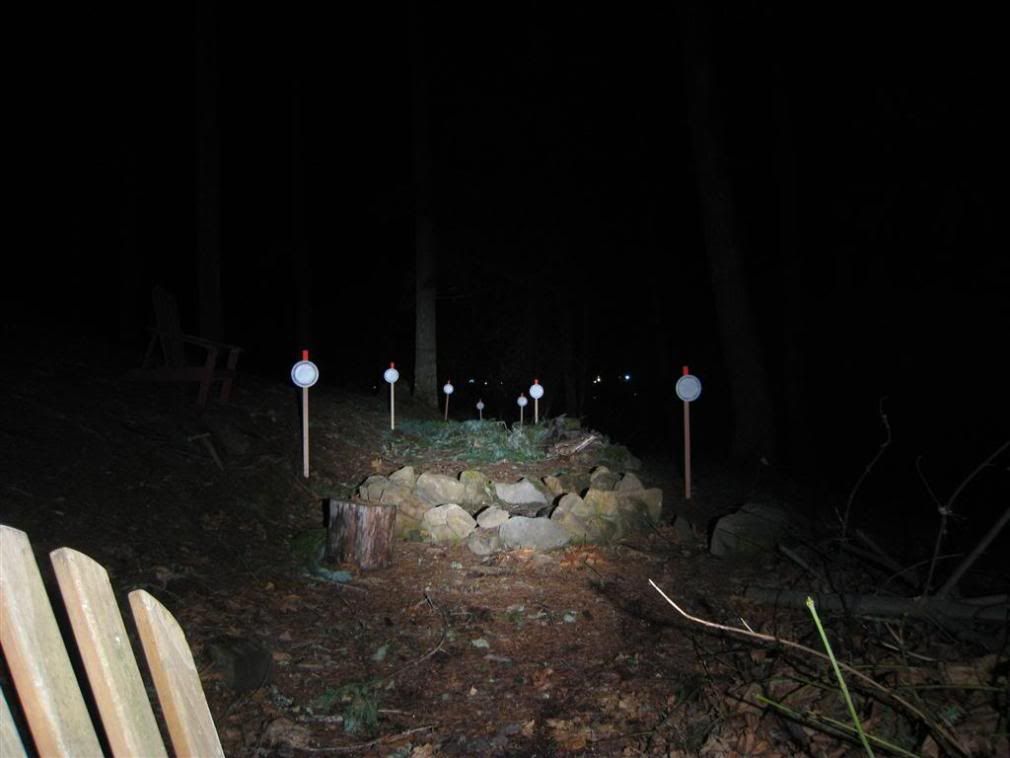 My photos don't tell you much, but you can see the Amoeba spot, and the L&M dual lights cast a wider light than the rest, and comparing the brightness of the tree in the distance helps see how far the lights can project. The plates are set at 20, 40, 60, and 80 feet, and the tree in the background is at 75 feet. Next time, I would try to use a more open, flatter area to test the lights.
The amoeba lights are bright, and the flood really lights up a wide area, without seeming to dilute the brightness. I was very impressed, and look forward to testing these new LEDs on singletrack!
Tubefest