so...it was time again for a run on this world class singletrack. the track was mostly in fantastic shape, the cox hill descent is a bit loose and eroded. was a nice hot day for a high-alpine ride. this one should be pretty familiar to most calgary folk.
it starts innocently enough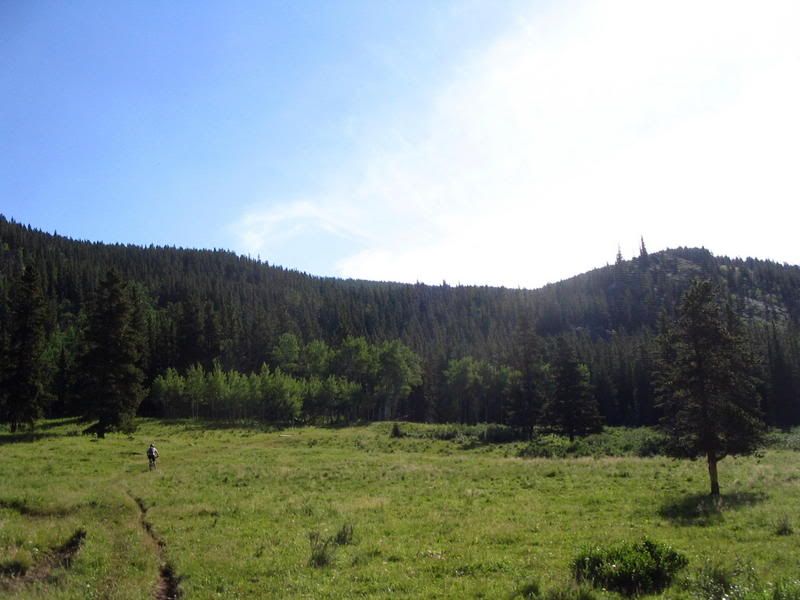 but soon degrades into a nice steep push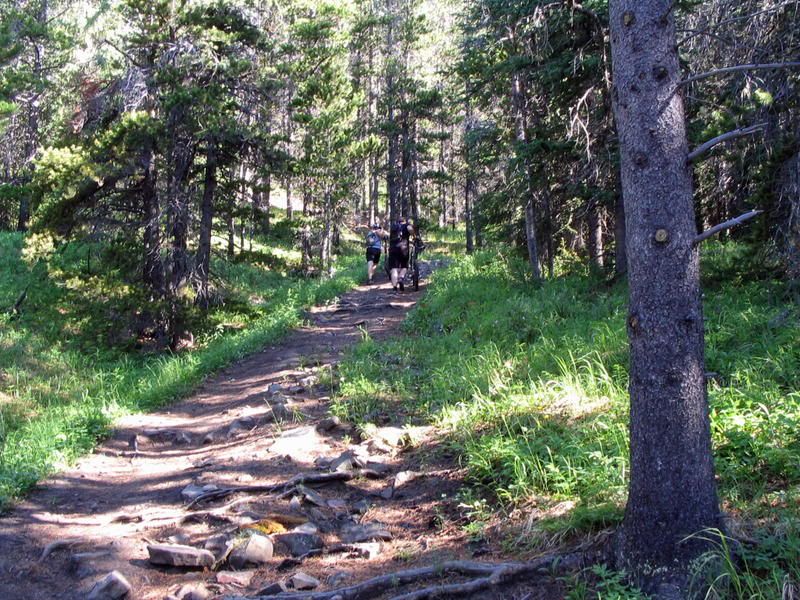 the ridge is a fun climb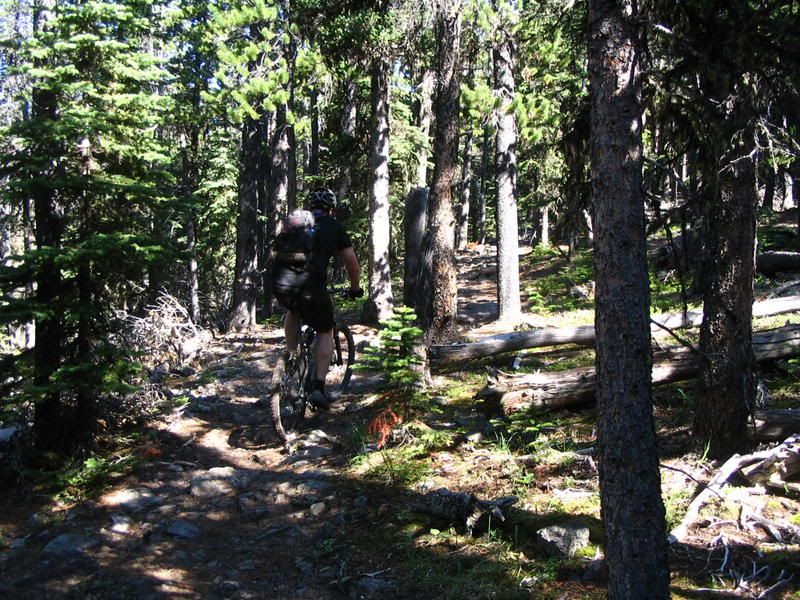 c'mon hizz...stay on the bike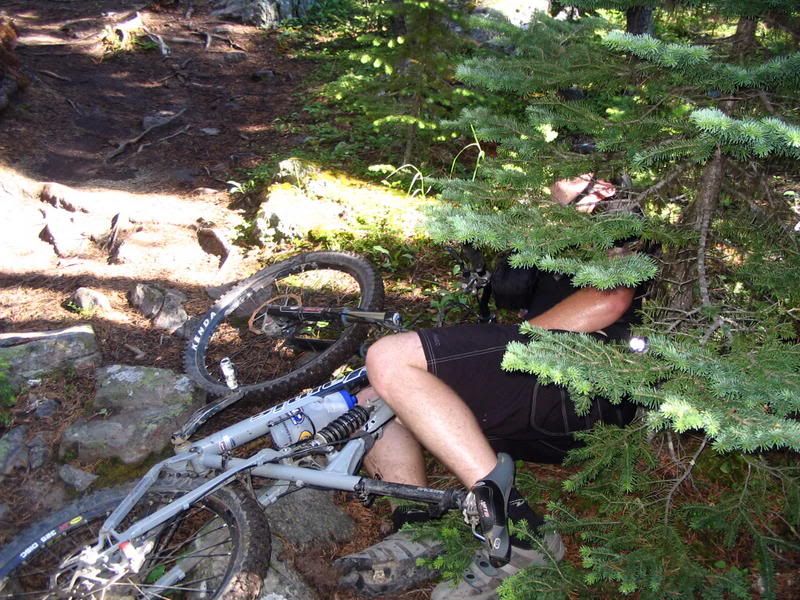 almost to the top of jumpingpound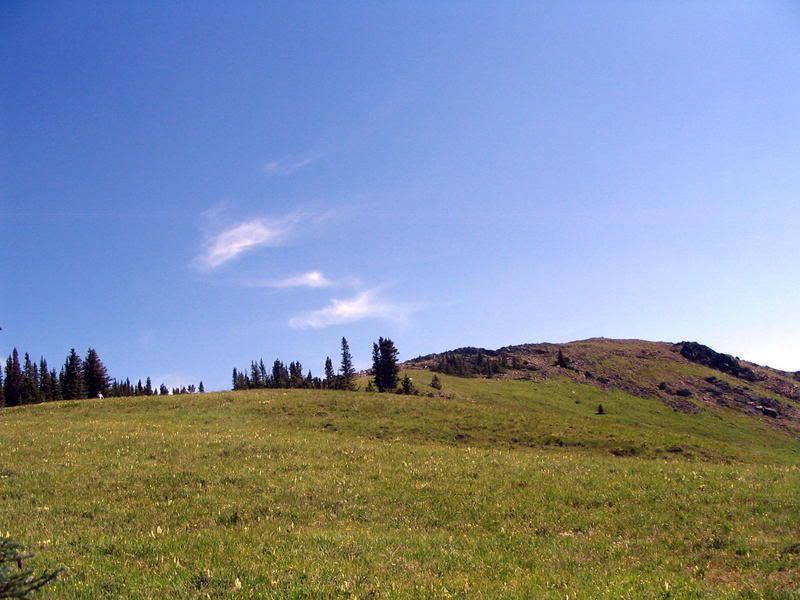 and the ubiquitous summit bike porn
as sweet as any ride out there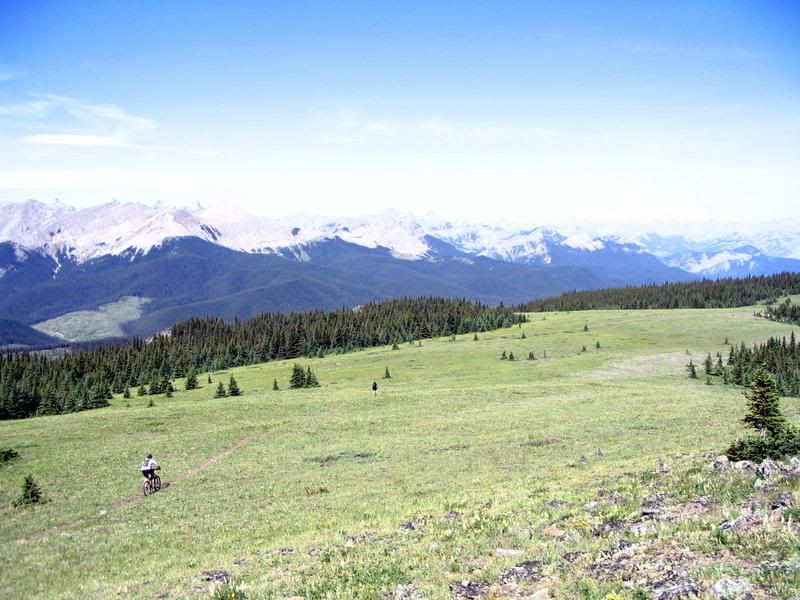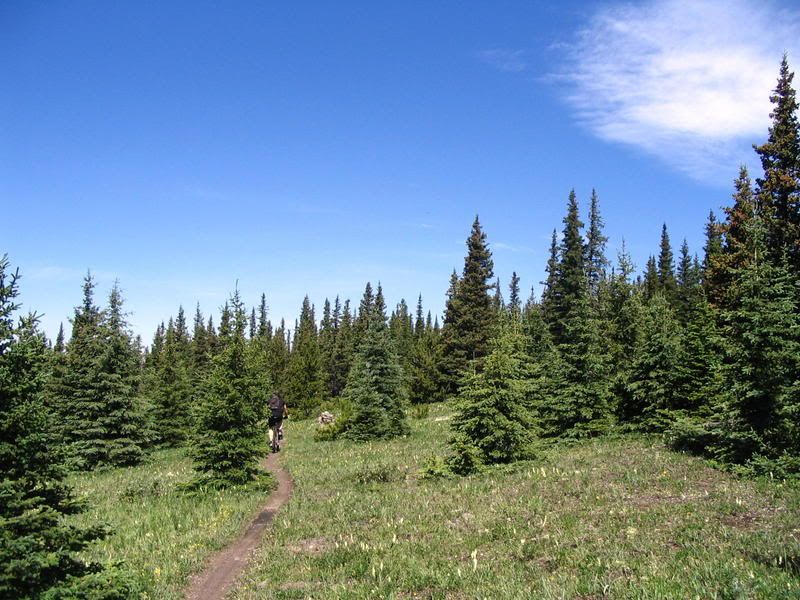 no pics of the technical descent from jumpingpound...but still gotta climb cox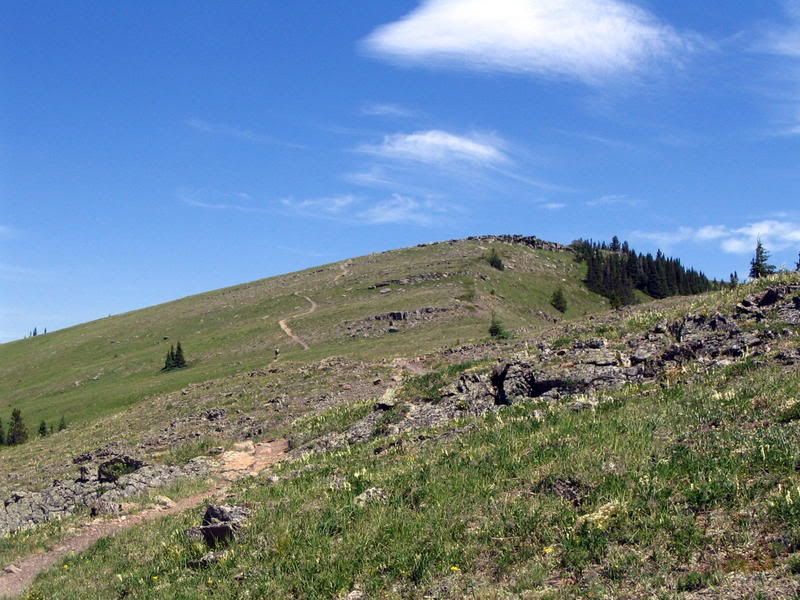 and climb....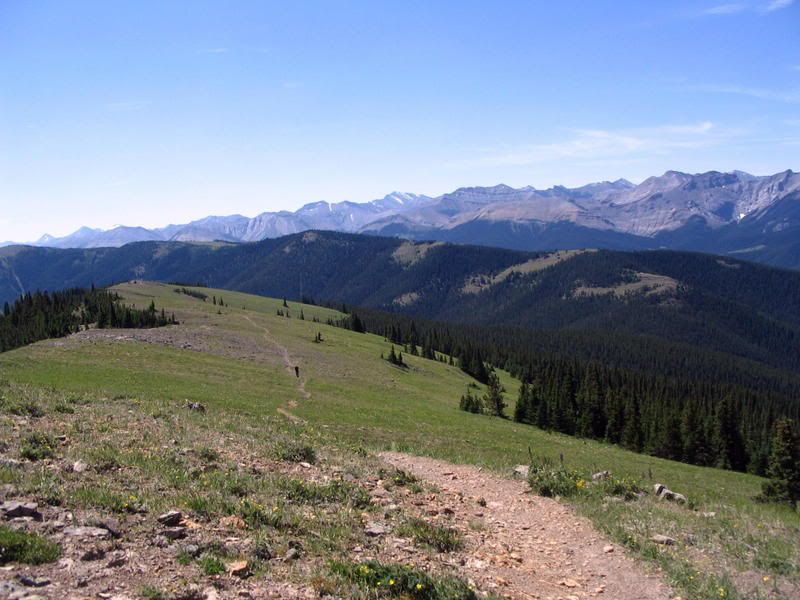 again....no pics of the descent. cox hill is a brake burning delight. if we're luck, hizz got some pics....