Discussion Starter
·
#1
·
Hi guys
Today I went with Jorge de Avila from 'Bici y Montaña' to a begginer ride from La Marquesa to Jajalpa. It was a 10Km trail, pretty much easy with some climbing at the beggining, some nice singletrack, and some fast fireroad.
I wanted to make this trail because I've never been at 'La Preciosa', and another, since I felt I was in a sorry physical condition, I needed something easy. I think it was a pretty nice ride.
We were 9 riders total. And I found that Lorena also went there. I was surprised and I didn't know how she would behave, but she was pretty friendly and I guess I we had a good time.
We met at the intersection on the Free and Toll highways, there we drove for about 2km to leave the cars in a ATV rental park. The weather was a little cold, damp, but nothing to worry about. The terrain was humid as to have good traction, enough to dirty the bike, but not muddy, so it was pretty nice
After setting up all the bikes and gear (I'm actually happy that I wasn't the last one ready, since that has been a habit of mine, being the last one ready) we started the climbing section. It was a gradually stepening 2km section. I didn't clear it, I had to walk the bike about 400mt before the top.. bummer... next time I'll clear it
There we turned right and went through some fireroad, which had some climbing sections that weren't that easy (rocky), after that, it was almost all downhill. There were some nice singletrack sections. On some parts, I swear there was this evil tree that licked to push riders! When I was descending on a singletrack, I felt this unexpected push from my right! I thought I might have done something to a cousin of that tree or something, so I decided to continue, but after turning my head to continue riding, another rider was pushed by that same tree, and another.... next time I'll bring an axe or something! do you hear me, tree! j/k
We got to a tunnel that went under some railway (we walked to get there), and returning. On the singletrack out of there, I was merrily riding along when a root decided to hang to my rear wheel just as Jorge was taking a pic of me! I must have looked funny! But that root decided to grab just about all of the group... my, you can't trust woods nowadays, it must be a complo or something...
We went through the railway, through some bridges, and got to the Quekas place.... that's it, end of ride... I had a fun, easy ride. Let's do something next week!
Now, here are some pics:
Before leaving:
Start of the climb:
Now, this doens't look steep, but it was a hard climb! I cleaned it halfway, had to walk the rest up: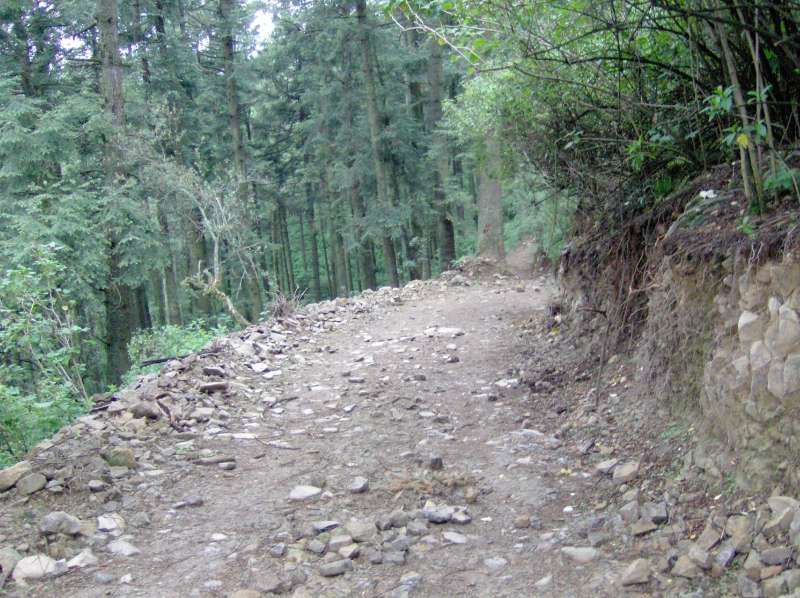 Jorge and Lorena in a rest period: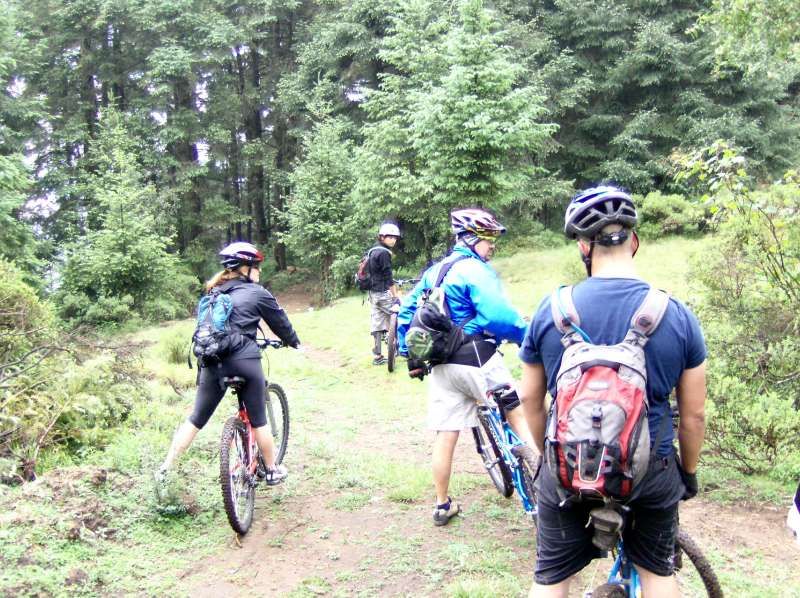 I'm thinking that the trees and roots that got us thought we had something to do with this:
Singletrack: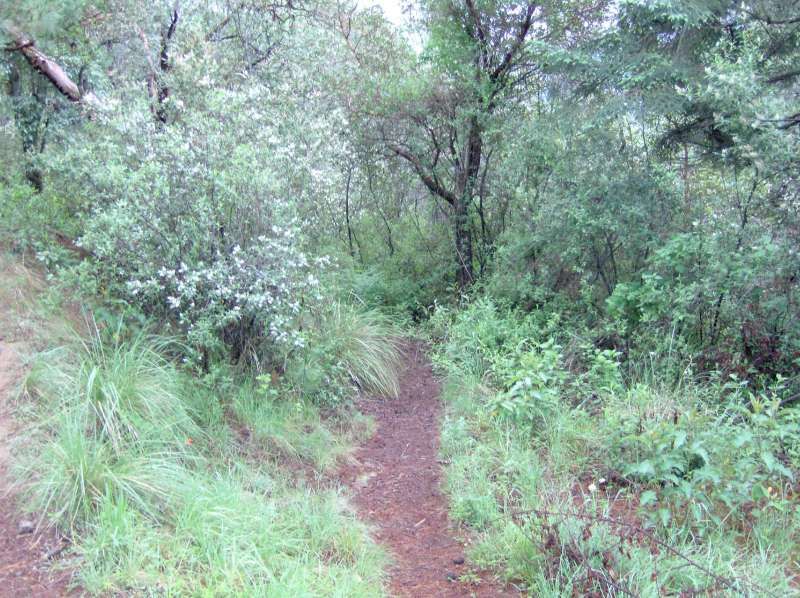 A look at a Valley and a Small Volcano:
Another group pic: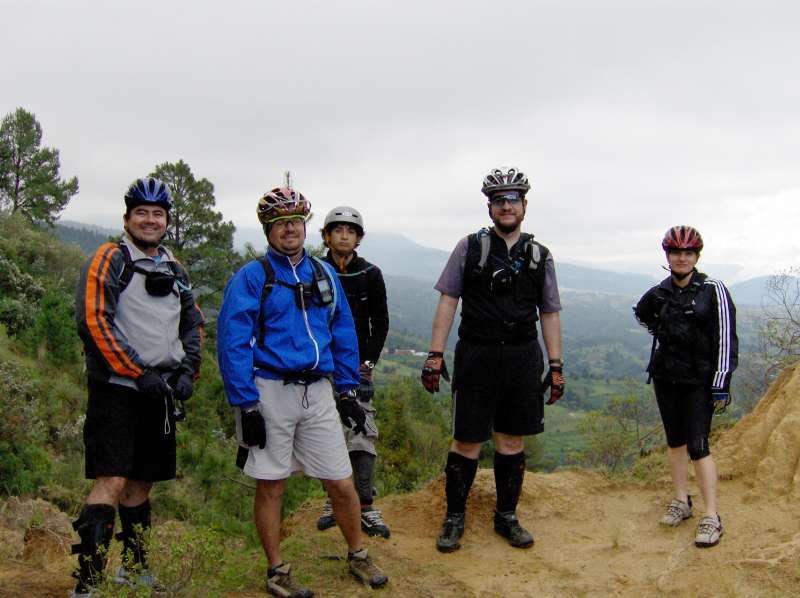 Most of the downhill fireroad was like this:
A look inside the tunnel: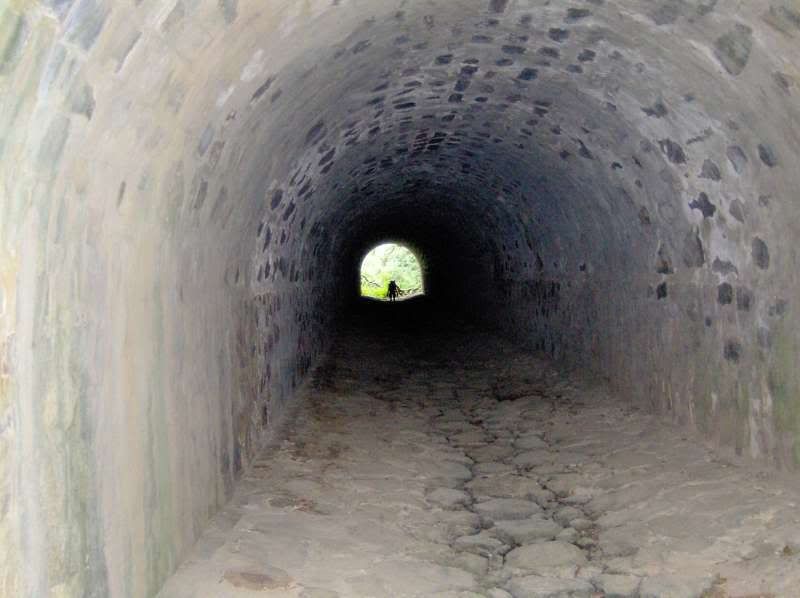 This is Mau, Jorge's son, he's pretty good and a cool guy: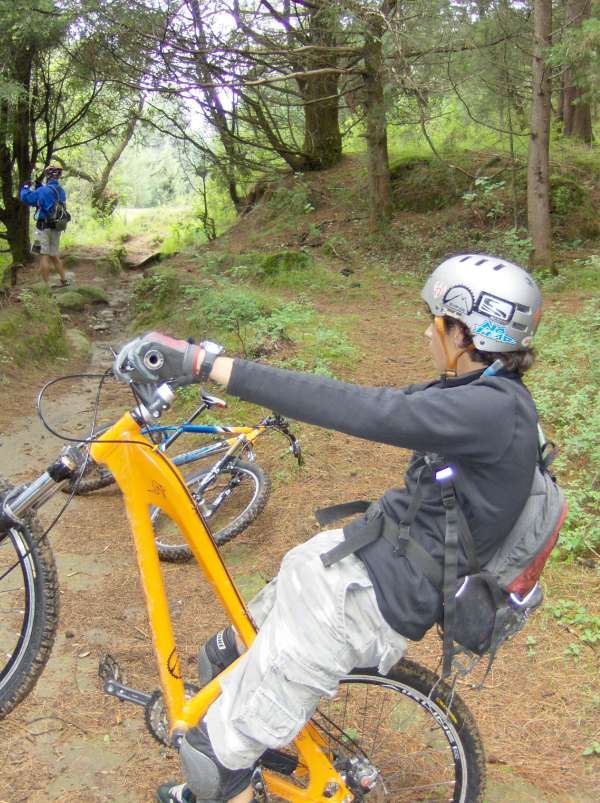 Last pic, a look at a bridge: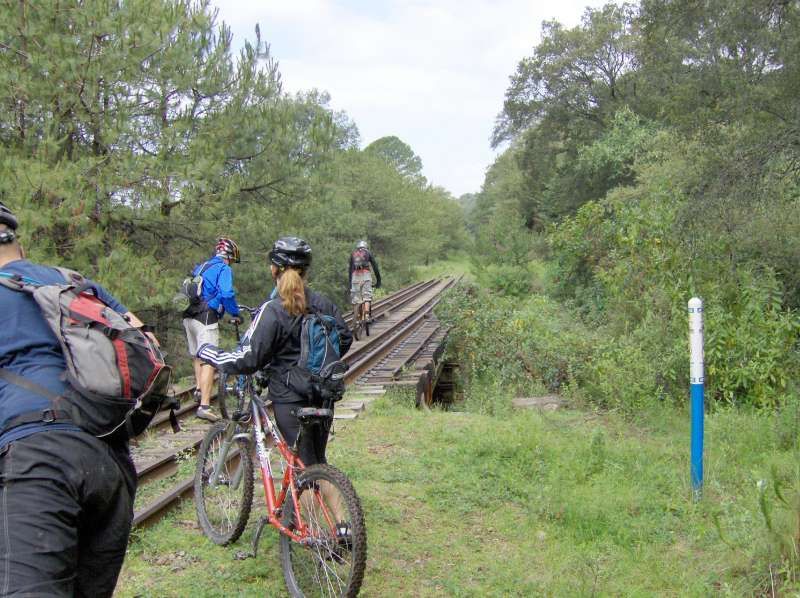 Tada.... that's it...