Finally got to the Osaka bike museum. I went to see Breezer #9 and roundly criticized the place for displaying it as a Brezzer built by Joe Brezzer. It was correct in Japanese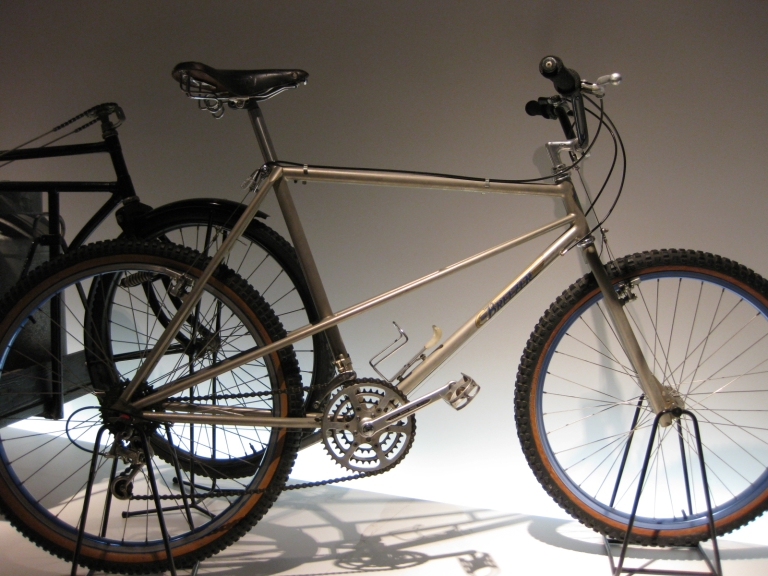 Pretty awesome bike.
Wandering around the museum I saw a room full of bikes that I could barely see.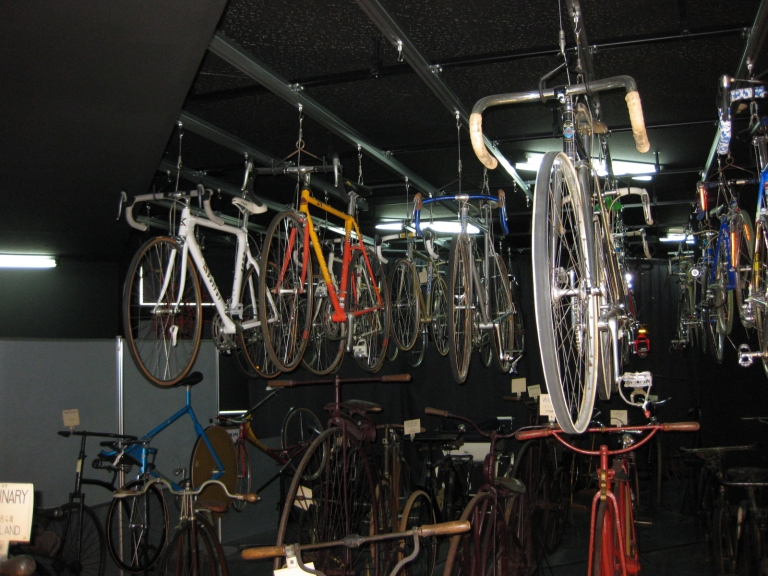 I first asked them to turn the lights on but still couldn't see the lights. The curator graciously allowed me to enter through the staff entrance to get my hands dirty, so to speak.
First I was amazed by this bike. I was told it was great because it had a 1st gen XT group :|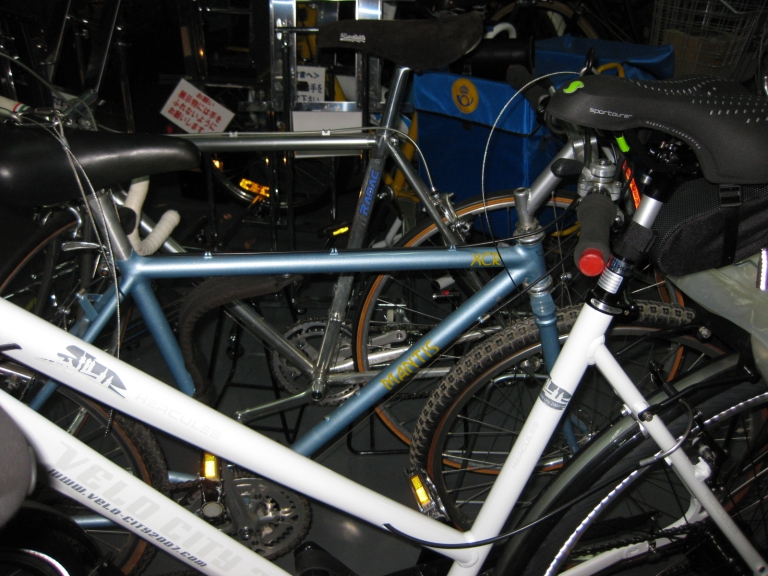 Then I saw this one and was told it had a Cunningham-style brake :|
And none were for sale or trade, though I tried, very hard.
Tons of pix are here.