Discussion Starter
·
#1
·
This subthread is so dead, just figured I'd give it some love and make a post whoring off my bike.
I picked up this 2010 650b2 take-off frame back in Feb of 2012 from ebay vendor "SIXFIFTY" (online mountain bike division of Wheel and Sprocket) for a bargain deal, built it up with spare parts I had (striped from a hardtail 29er) with the exception of 650b rear wheel/hub I had to purchase. And... it's been absolutely fantastic. :thumbsup:
I mean, it doesn't get hammered probably as hard as some people out there (I'm not that ballsy), mainly XC/trail riding with only a couple romps through Downieville under it's belt, but the bike continues to bring a smile to my face everytime I bring it out. I was so worried about all the stories of a weak linkage "prone to breaking", or the "horrible rockshok" that's suppose to "not hold air" but somehow, it's still going and going strong! Not even a squeek or creak from the joints, it just rides smooth, plush, and with minimal fuss.
Anyway, I just cleaned her up and was amazed at how new she still looks (photos courtesy of a Note3 phone) :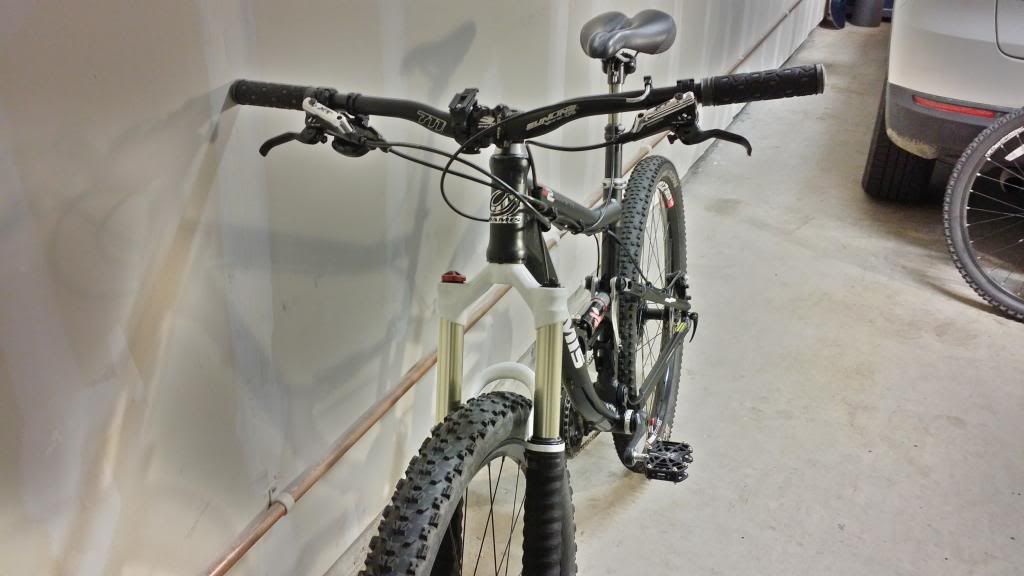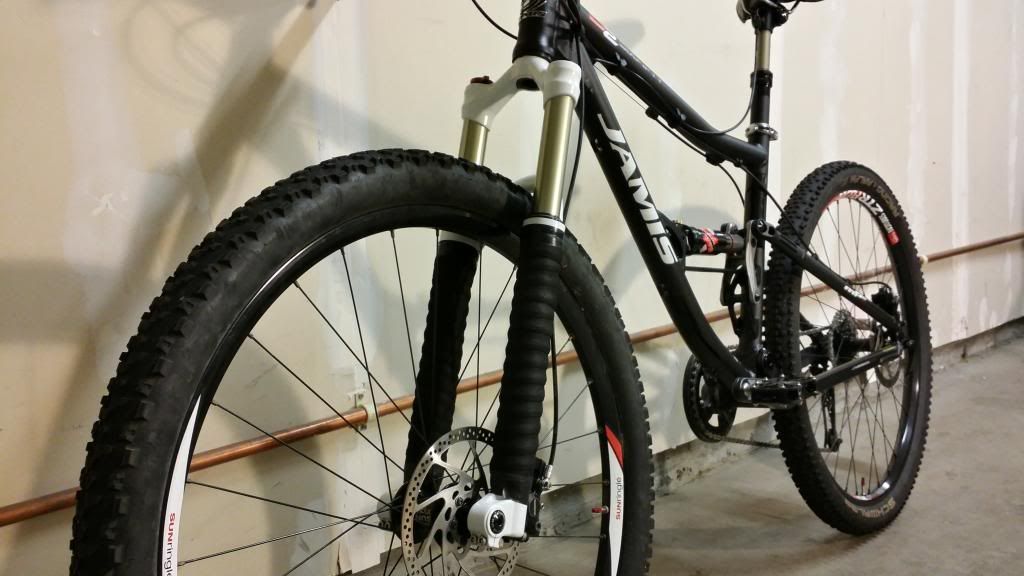 .
.
.
.
Some minor changes I made last night.
Chain gets thrown off in some of the chunkier areas like downieville, hoping this will help although I might need something up top too. Got it cheap on jensonusa. Had to reverse the little spinning guide as my front sprocket is too far in and didn't line up well but it's suppose to say Blackspire Stinger. Btw this frame uses ISCG mounting btw, not "ISCG-05". I learned that the hard way unfortunately.
With a 29er wheel and 120mm Manitou Tower Pro upfront, I felt I need to bring my hands further down for better control. Swapped out the low rise bar to a Niner 710mm 9/5 flat bar (shaved to 690mm). Some plush ODI grips too.
I think Rocky Mountain is on to something with it's more forward seating position - so I spun my setback dropper post around. I'm trying to achieve the power of standing and pedaling but while seated but doing this obviously cramps the cockpit (2" change forward!) a little so I had to move the seat rails back as far as it could go (net change of 1 1/4" forward).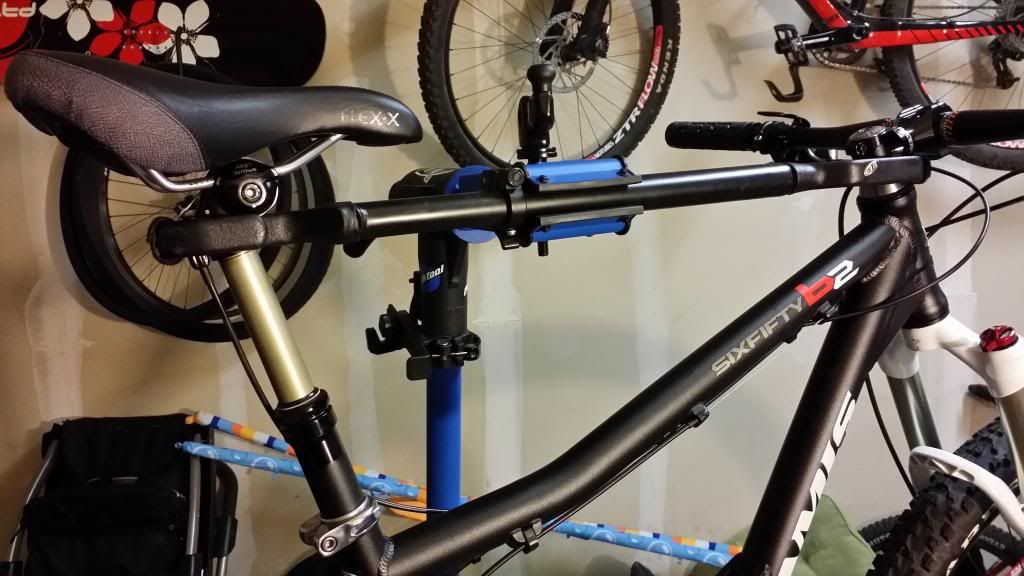 Still have a foot sliding off issue (as the back of my calf will attest too, ouch!) even with these claw-like pedals (way gripper than my MG1s) and 5.10 freerides so I added some modified toe clips to prevent the forward slip. Hopefully will do the trick.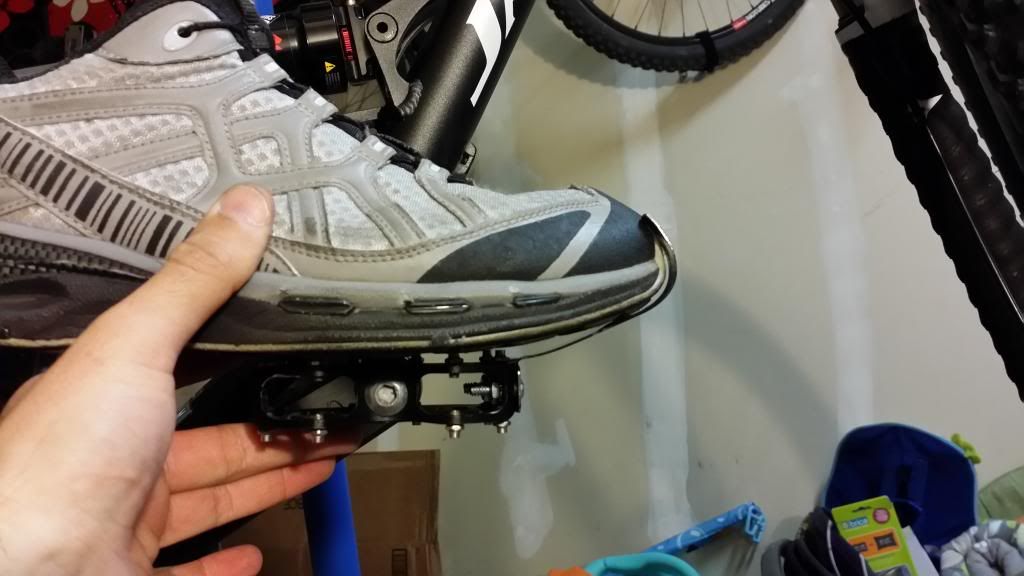 As soon as this storm passes, I might be able to test these changes.
Thanks for reading my random post!