Discussion Starter
·
#1
·
So I have here a Lynskey Titanium frame. 68 mm bottom bracket shell. Token 108mm ISIS bottom bracket
I bought a 1mm spacer to move the drive side bottom bracket cup out as my chainstay to 42T chainring was pretty close.
The original without 1mm spacer...
clearance between the chainring & chainstay was aprox 1.55mm
The new chainring to chainstay with 1 mm spacer.
So the clearance is about 2.55mm.
But by adding a 1mm spacer to the drive side bottom bracket cup I have scraficed space between the non driveside crankarm to the chainstay.
There is now only 2mm space between the arm and the chainstay
. I can flex the crankarm with my hands and have it contact the chainstay while the bike is in the stand. Mind you on the upstroke of the non driveside crankarm, it should not ever see force, so the arm may never flex. But will the back end of the titanium frame flex enough to make contact with the crankarm during one of the rotations of the crankarm?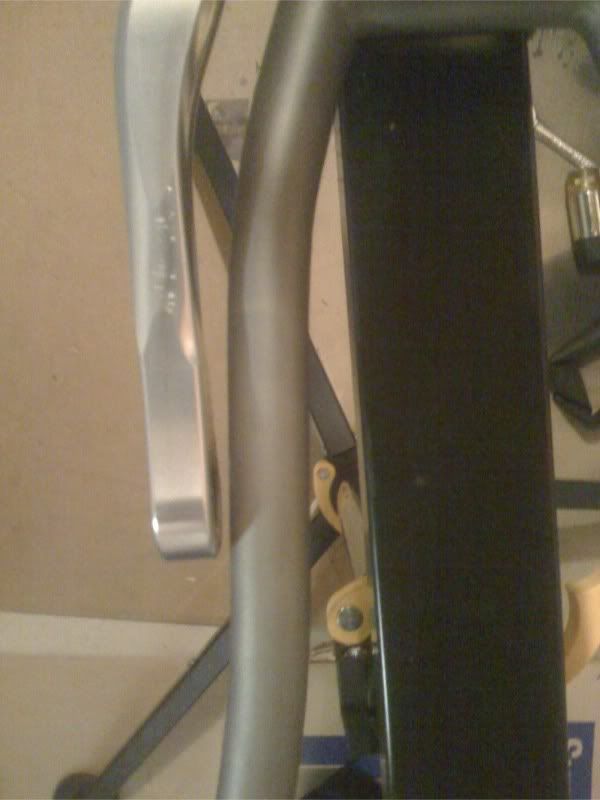 reference:
https://forums.mtbr.com/showthread.php?t=477909&page=2&highlight=lynskey
Advice is greatly appreciated.