There are no reviews on this frame, at least not that I could find.
but when I found it for $120 there was no way for me to resist.
So I'm going to write a review and hopefully it will help someone.
Anyway, I just completed the build and it looks great! weighs in at 20 lbs, not too bad. I'll wait for the snow to melt to take it out, but at some point I'll post something a little more comprehensive. For now, here's my build:
18" frame
Alex rims on specialized hubs (heavy)
Avid BB7's
Avid speed dial 7's
Specialized fast trak in rear and WTB weirwolf in front
Cane Creek S3 headset
Easton EA70 stem
Easton seatpost
Bontrager saddle
Candy C''s
Truativ stylo crank
Truvativ stylo BB
Salsa Chainring
Easton EA30 bar
here are some pics: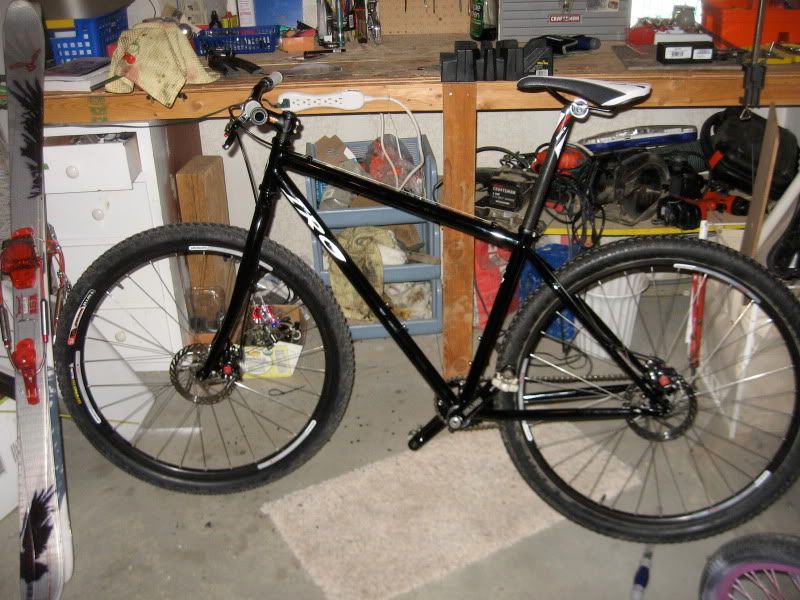 more to come...