Discussion Starter
·
#1
·
Its pretty sweet! Special thanks to
www.Bikeworksabq.com
for the awesome deal!
Sun Atlas
56lbs and a 400 pound load capacity for taking home chicks from the bar. Its whats called a cargo bike by some long tail by others. The rear rack is just a steel plank with a milkcrate for now. A company named xtracycle designed an open source rack that this bike and surly use so there are lots of upgrades you can get for it. I'm eye-ing the big side bags each side can hold 100 pounds of junk. Also I'm gonna get some running boards to hold more junk and give passengers a place to rest their feet.
Its a family bike, the kids love it. Its a little unsettling that they call it my "cool" bike.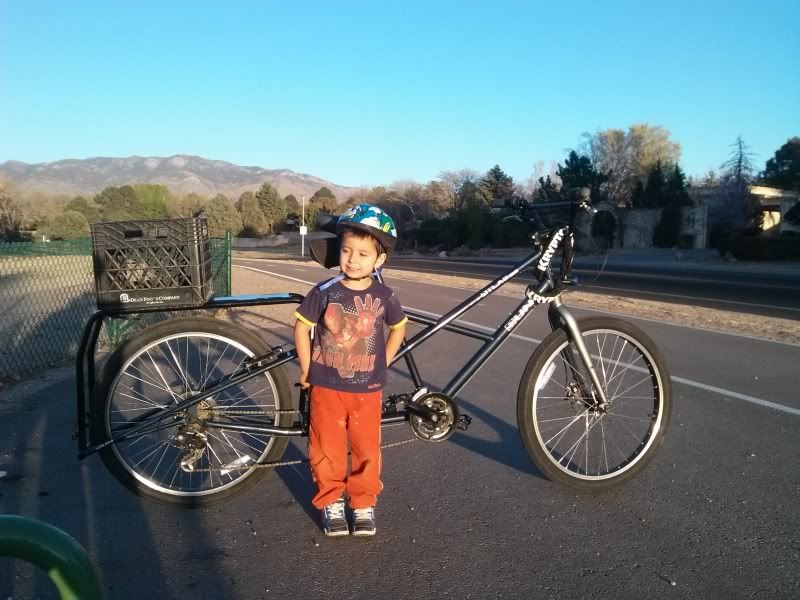 I went grocery shopping with it, but didn't get more then any one with a backpack could have carried. I still need to buy bags for it. but mostly its cool to turn a chore into something enjoyable for me and the kids.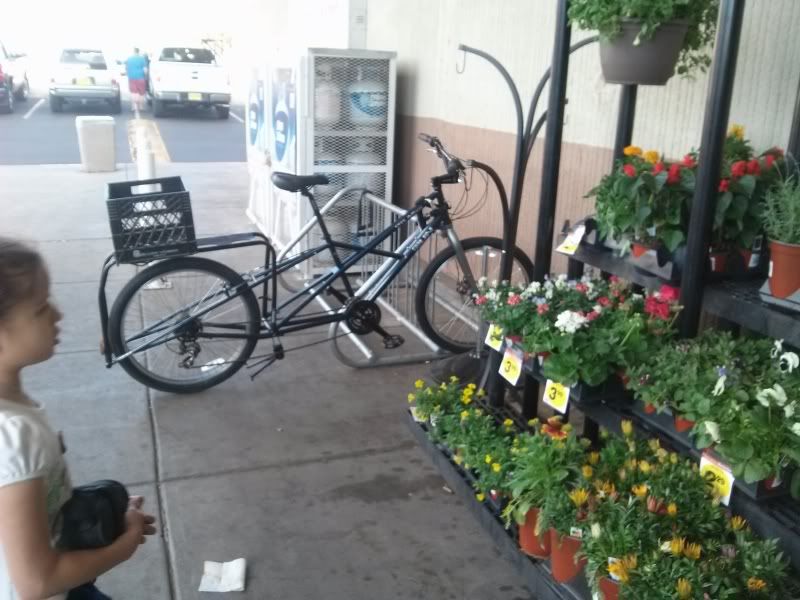 The rack has lots of spots for the various add-ons but perhaps the coolest is the quick release mount that lets you tow a bike or bob trailer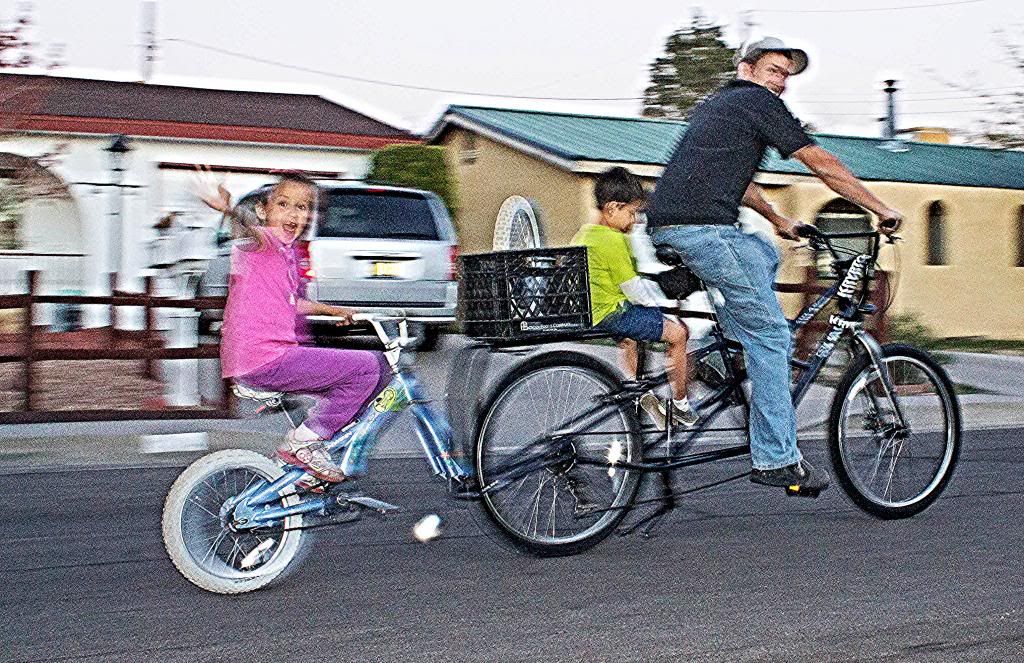 Misc BS :
It has a 48 spoke 35mm rear wheel with a 14mm through axle Its fuking punk rock.
21 speed twist shift with a "mega range" cassette 34tooth old school
Its also got some bmx style handle bars
The ride is nice and smooth. Its a big Cadillac bike. Kid of a shame the steerer tube is so long ive got a fox36 160mm fork calling the new big bikes name
I want to know where to go next with the build stoker bars kids seats??
What mod next? I really want the freeloader bags but kids safety is more important. Im thinking stoker bars will be enough for my boy to keep from flying off. what the cheapest, but still effective, solution?