Discussion Starter
·
#1
·
Went riding with a gang of ten this weekend on Squam Lake, also known as Golden Pond thanks to Henry Fonda and Katharine Hepburn. No sign of movie stars on this fine day. The weather was perfect, the ice was solid, and we had a load of fun. Somehow I failed to capture any of the boulder rolls and dock hucks along the way. Oh well.
The gang hits the black ice:
Then a few try to run me over: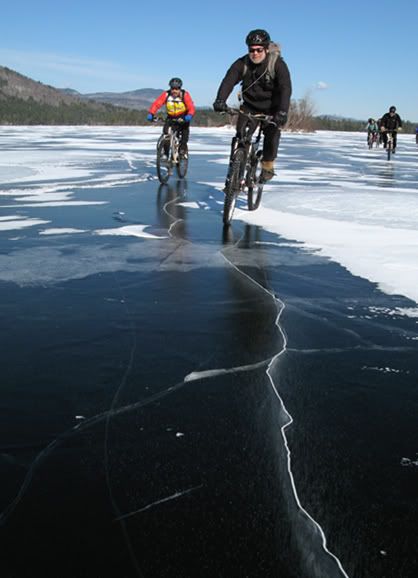 One guy had tire bead issues and spent much of the day pumping. We finally left him in the middle of the lake and took a tire off one of the other bikes back at the cars.
This left time to make some tracks: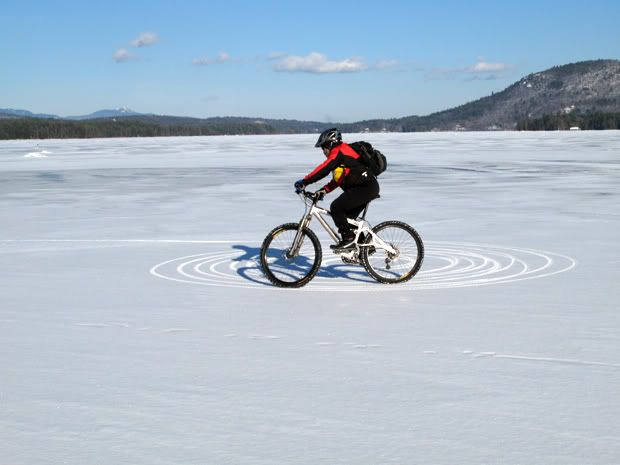 This week's name the track contest should be an easy one (Nokian on right, what animal on left?):
And, being of the Seven Day Recreationalist sect, we had to hit Church Island, give thanks, and ring the bell just once.
One last shot of a nice cabin on a tiny island.